Dozens dead, hundreds missing in South Sudan raid
February 15, 2013 -- Updated 1513 GMT (2313 HKT)
STORY HIGHLIGHTS
An ethnic militia overwhelmed government troops protecting a cattle drive, official says
Hundreds of families are unaccounted for, he says
A conflict over water rights and grazing land has led to sporadic violence in South Sudan
(CNN) -- A heavily armed militia attacked tribesmen during a weekend cattle drive in strife-wracked South Sudan, a government official reported Sunday, leaving behind dozens of dead and possibly kidnapping hundreds of others.
Unarmed civilians "were murdered in cold blood" while herding their livestock to camps along the Sobat River, near the Ethiopian border, Akobo County Commissioner Goi Jooyul said in a statement on the attack. He identified the assailants as members of the Murle ethnic group and the victims as the Lou Nuer, two factions that have been battling over grazing lands and water rights in the world's newest nation.
The attackers overwhelmed government troops who were guarding the herders, killing 14 of them, Jooyul said. In all, 103 bodies had been found and hundreds of families were missing, he said.
"The survivors have narrated use of heavy weaponry including RPGs by the assailants and use of spears and machetes by some," he said. Meanwhile, he said poor roads were hampering the search for those still missing, including an undetermined number of children, as well as thousands of head of cattle.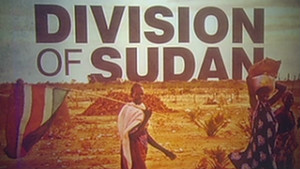 Sudan-South Sudan border tensions
The Murle-Lou Nuer conflict is centered in Jonglei state, which borders Ethiopia. Sporadic attacks have persisted despite a peace accord signed in May, Jooyul said.
South Sudan became independent in July 2011. In January 2012, the central government declared Jonglei a humanitarian disaster area and called for international assistance in restoring security.
Journalist Isma'il Kushkush contributed to this report for CNN.

Part of complete coverage on
May 21, 2013 -- Updated 2217 GMT (0617 HKT)

The image of the Gaza boy and his father under a hail of Israeli bullets became a powerful symbol. Now Israel insists its military is not to blame.
May 22, 2013 -- Updated 1247 GMT (2047 HKT)

The tornado that ripped through Oklahoma saw teachers rise to be surrogate parents, protectors and heroes, according to LZ Granderson.
May 21, 2013 -- Updated 1714 GMT (0114 HKT)

Did you know that hurricanes can also produce tornadoes? Read facts you didn't know about destructive twisters.
May 22, 2013 -- Updated 1301 GMT (2101 HKT)

The petite frame of 19-year-old Zoe Smith should fool nobody -- she's a weightlifting warrior who has fought stereotypes and broken a British record.
May 22, 2013 -- Updated 0441 GMT (1241 HKT)

Prime Minister Shinzo Abe calls women "Japan's most underutilized resource," yet traditions have been hard to overcome.
May 22, 2013 -- Updated 1455 GMT (2255 HKT)

According to the United Nations' mission in Iraq, 712 Iraqis were violently killed in April 2013. This is both normal and extraordinary.
May 22, 2013 -- Updated 1121 GMT (1921 HKT)

Myanmar's Muslims have generally coexisted with the Buddhist majority. But ethnic fault lines are exposed as it emerges from military rule.
May 22, 2013 -- Updated 1209 GMT (2009 HKT)

Actresses Carey Mulligan, Isla Fisher and Elizabeth Debicki tell CNN who gave them inspiration for their characters.
May 22, 2013 -- Updated 0521 GMT (1321 HKT)

A quarter century after his death, American pop artist Andy Warhol has popped up in China again after his first and only trip to the country in 1982.
May 22, 2013 -- Updated 1439 GMT (2239 HKT)

Revolutionary "bionic exoskeletons," like the metal suit worn by comic book hero Tony Stark, may be closer than you think.
May 21, 2013 -- Updated 1951 GMT (0351 HKT)

Photos: From Sharon Stone to Matt Damon, browse through the best from the Cannes red carpet this year.

Damnit we have work to do ... but not before we have another go at this annoyingly difficult web-based game.

Today's five most popular stories