Apple loses right to iPhone name in...
February 14, 2013 -- Updated 0811 GMT (1611 HKT)
STORY HIGHLIGHTS
Apple loses right to iPhone trademark in Brazil
Brazil patent regulator affirms local tech firm owns exclusive rights through 2018
Brazilian firm Gradiente Eletronica debuted "iphone Neo One" December 2012
Apple has endured past trademark problems in China, Japan, U.S.
Hong Kong (CNN) -- When it comes to buying an iPhone in Brazil, consumers have one extra option that the rest of us do not.
There's the "iPhone" made by the California tech giant Apple. Then there's the "iphone" made by the Brazilian firm Gradiente Eletronica and, perhaps in a slap to Apple, runs on rival Android's operating system.
And it's going to stay that way pending any future appeal or settlement.
On Thursday, Brazil's Institute of Industry Property (INPI), the country's main patent regulator, ruled that Apple holds no exclusive right to use the iPhone moniker to market its mobile phones. If Apple continues to use the iPhone name, Gradiente can sue.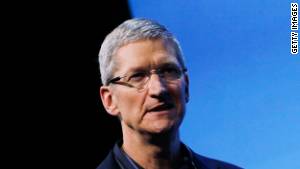 Apple CEO remains confident with company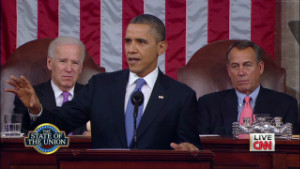 Obama: Apple will make Macs in the U.S.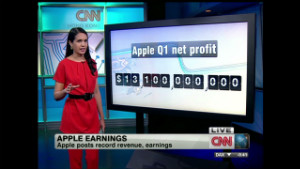 Investors sour on Apple
INIP added that Gradiente Eletronica holds exclusive rights to the trademark though 2018 after having registered for the iPhone name in 2000. Apple only unveiled its iPhone name in 2007.
Apple may have gotten a bruising but an appeal is in the works. And in a twist on timing that Apple hopes may help it win branding rights, Gradiente Eletronica only launched its first "iphone", the iphone Neo One, in December 2012 -- five years after Apple debuted its inaugural iPhone. Gradiente explained it held back on releasing its own iphone until recently as it concluded corporate restructuring from 2008.
Apple's trademark trouble in Latin America's most populous country is just the latest in a series of global snafus that have spanned China, Japan and the United States.
Just days after Apple announced its first iPhone in January 2007, Cisco Systems sued the company in U.S. federal court saying it had owned trademark rights since 2000. Apple and Cisco agreed to a settlement the following month that allowed both companies use of the iPhone name.
In 2009, Apple paid Proview Taiwan a sum of $55,000 for use of the "iPad" name in mainland China. But in a complicated dispute, Proview claimed Apple set up a shell company to fool it into selling the trademark. In addition, Proview Taiwan did not actually own the rights to the iPad trademark in mainland China -- a subsidiary, Proview Shenzhen, did. Apple only secured the name in 2012 after paying out the actual trademark owner $60 million.
And in 2010, Apple secured the iPad trademark in the United States from Japanese electronics maker Fujitsu which had registered the name in the U.S. in 2003. According to the U.S. Patent and Trademark Office, the title transfer was recorded on March 17, 2010, five days after Apple began pre-selling its first iPad.

Part of complete coverage on
March 3, 2014 -- Updated 1033 GMT (1833 HKT)

Mobile World Congress spans the full spectrum of untethered gadgetry Explore this year's top trends with Stuff Magazine Editor Will Findlater.
February 28, 2014 -- Updated 1623 GMT (0023 HKT)

Cocoa-nomics: Why chocolate really doesn't grow on trees. CNN returns to Africa's cocoa plantations to examine the fight against child labor.
February 27, 2014 -- Updated 1958 GMT (0358 HKT)

CNN's Maggie Lake speaks to Lego CEO Jørgen Vig Knudstorp about why Lego continues to be a hugely popular toy.
February 27, 2014 -- Updated 2032 GMT (0432 HKT)

A Japanese rocket roared into orbit carrying what NASA calls its most precise instrument yet for measuring rain and snowfall.
February 28, 2014 -- Updated 2003 GMT (0403 HKT)

When you hail yourself as a "passionate advocate" for job-seekers, you probably ought not blast one of those job-seekers in a snide e-mail.
February 26, 2014 -- Updated 2201 GMT (0601 HKT)

Love that chocolate Haagen-Dazs ice-cream? But what about the way its makers treat their farmers? Oxfam reveals the ethics behind the brands.
February 20, 2014 -- Updated 1121 GMT (1921 HKT)

SnapScan is an award-winning app allowing buyers to pay with their smartphone -- no need to worry about carrying cash or lost credit cards.
February 18, 2014 -- Updated 1452 GMT (2252 HKT)

In the wake of recent credit card breaches, CNN's Richard Quest explores the threats of the non-cash economy. Is your money as safe as you think?
February 19, 2014 -- Updated 0833 GMT (1633 HKT)

Like many companies in China, Fu Shou Yuan uses celebrities to attract clients. Except, in this case, they're dead. They're in the funeral business.
February 19, 2014 -- Updated 1255 GMT (2055 HKT)

Coca-Cola is staying afloat as the soda market shrinks, and many point to a marketing strategy around the so-called "secret recipe."

Today's five most popular stories