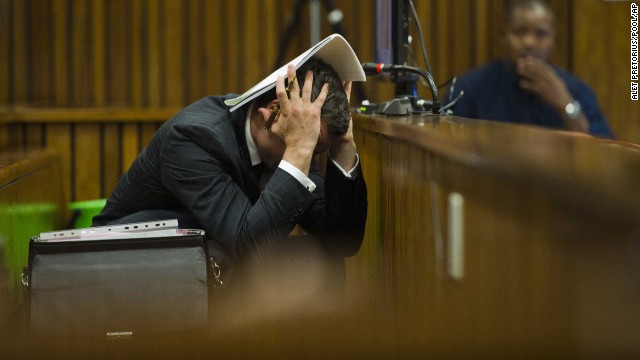 Oscar Pistorius covers his head as he listens to forensic evidence during his trial in Pretoria, South Africa, on Thursday, March 13. Pistorius, the first amputee to compete in the Olympics, is accused of murdering his girlfriend, Reeva Steenkamp, on February 14, 2013.
Forensic investigator Johannes Vermeulen, left, is questioned during the trial on March 13.
Pistorius listens to questions during his trial on Wednesday, March 12.
A police officer takes part in the reconstruction of the hitting of the door with the cricket bat on March 12.
Pistorius sits in the dock as he listens to cross-questioning on Monday, March 10.
Friends of Steenkamp's family watch Pistorius during his trial on March 7.
Pistorius covers his ears on Thursday, March 6, as a witness speaks about the morning Steenkamp was shot and killed.
Pistorius' sister, Aimee, right, speaks with members of Steenkamp's family in Pretoria on March 6.
Pistorius sits in court on the third day of his trial in Pretoria on Wednesday, March 5.
Pistorius appears on the second day of his trial on Tuesday, March 4.
Members of the media work during a break in proceedings at the court on March 4.
Pistorius talks with his attorney, Barry Roux, inside the court on March 4.
Pistorius speaks with his legal representatives on March 4.
Pistorius is escorted out of the court after the first day of his murder trial in Pretoria on Monday, March 3.
People try to get a glimpse of Pistorius as he leaves the court building on March 3.
Pistorius is seen shortly after arriving for his trial on March 3.
Pistorius walks into the courtroom on March 3.
Pistorius takes a drink of water March 3 during his trial.
The case has captivated South Africa. Here, Lauren Wentzel watches the proceedings from her home outside Cape Town on March 3.
Steenkamp's mother, June, arrives at the court building for the start of the trial March 3.
Pistorius' relatives wait inside the courtroom on March 3.
People at the court building wait for Pistorius' arrival on March 3.
Oscar Pistorius murder trial
Oscar Pistorius murder trial
Oscar Pistorius murder trial
Oscar Pistorius murder trial
Oscar Pistorius murder trial
Oscar Pistorius murder trial
Oscar Pistorius murder trial
Oscar Pistorius murder trial
Oscar Pistorius murder trial
Oscar Pistorius murder trial
Oscar Pistorius murder trial
Oscar Pistorius murder trial
Oscar Pistorius murder trial
Oscar Pistorius murder trial
Oscar Pistorius murder trial
Oscar Pistorius murder trial
Oscar Pistorius murder trial
Oscar Pistorius murder trial
Oscar Pistorius murder trial
Oscar Pistorius murder trial
Oscar Pistorius murder trial
Oscar Pistorius murder trial
STORY HIGHLIGHTS
Oscar Pistorius the first amputee to compete at an able-bodied Olympics
Described the summer of 2012 as a "dream come true" after Paralympic gold
The South African had both legs amputated below the knee when he was 11 months old
He started playing sport at an early age and became a role model for people worldwide
(CNN) -- He was the so-called "Fastest Man on No Legs," and his inspiring story captured the imagination of the world at the London Olympics. Now, as the cameras pan once again towards Oscar Pistorius, he is playing the lead role in a more tragic tale that began in the early hours of Valentine's Day 2013.
The Olympic and Paralympic sprinter is accused of premeditated murder in the shooting death of his girlfriend Reeva Steenkamp on February 14, 2013. He denies the charge and says he mistook Steenkamp for an intruder.
Few details have emerged about what happened at his upmarket home in Pretoria, South Africa around 4 a.m. that Thursday morning, leaving stunned fans at a loss to explain how their hero could have fallen so far and so fast.
EXCLUSIVE: Photos of Pistorius, Steenkamp before her death
Born with a congenital abnormality, Pistorius, 27, had both his legs amputated below the knee before his first birthday, but through sheer determination carved out a career in world-class athletics.
In 2012, he became the first double amputee to compete against able-bodied runners at the London Olympics, adding to his fame as the "Blade Runner," a reference to his carbon fiber prosthetic legs.
While he failed to win a medal at the London Games, Pistorius' presence on the track was hailed as a triumph over adversity and a victory over critics who claimed his blades gave him an unfair advantage.
For many, he was an example of what could be achieved through a potent mix of determination, positivity and skill.
Who is Oscar Pistorius, really?
Soon after his arrest, the athlete's image was pulled from billboards across South Africa. Sponsors suspended their deals as admirers questioned whether Pistorius' sporting successes had perhaps obscured a more complex character off the track.
Was Pistorius violent? On the edge? In a story titled "The Fast Life of Oscar Pistorius" published in the New York Times, writer Michael Sokolove wrote: "Pistorius is, as well, blessed with an uncommon temperament -- a fierce, even frenzied need to take on the world at maximum speed and with minimum caution."
READ MORE: Reeva Steenkamp, from model to law graduate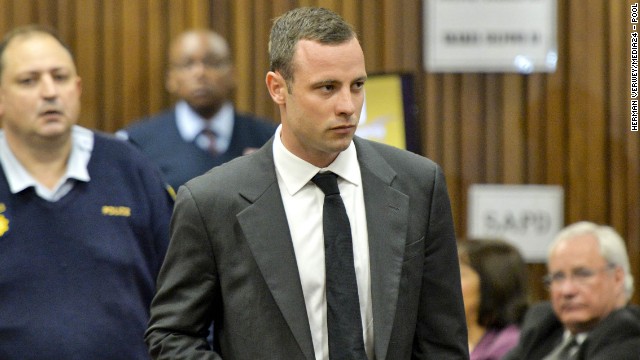 Oscar Pistorius appears in the North Gauteng High Court in Pretoria on Monday, March 3. South Africa's double amputee track star is accused of the murder of his girlfriend Reeva Steenkamp on February 14, 2013.
Pistorius won gold for the first time at the 2004 Athens Paralympics. He won the 200-meter final and set a new world record. The South African sprinter has been called the "Blade Runner" because of his carbon-fiber prosthetic legs.
Prosthetic legs stand on the ground as Pistorius coaches children in Manchester, England, in April 2006.
Pistorius competes in a 400-meter race in Berlin in June 2008.
Pistorius is seen in Rome during a race in July 2008.
Pistorius wins gold ahead of Americans Jerome Singleton, left, and Marlon Shirley, right, in the 100-meter T44 during the 2008 Beijing Paralympic Games.
Pistorius poses with his medals from the IPC Athletics World Championships in January 2011. He won three world titles there but lost the 100-meter T44 final to Singleton. It was his first loss in a race over 100 meters since the 2004 Paralympic Games.
Pistorius passes the baton to Ofentse Mogawane in a 4x400-meter relay race during the IAAF World Athletics Championships in Daegu, South Korea, in September 2011. Pistorius was the first double amputee athlete to compete at the World Athletics Championships.
Pistorius races in the men's 400 meters during the 2012 Olympic Games in London.
Pistorius competes in the London Olympics.
Pistorius carries the South African flag during the opening ceremony of the 2012 Paralympics in London.
Pistorius competes in a men's 400-meter T44 heat at the 2012 Paralympic Games.
Pistorius poses on the podium with his gold medal after winning the men's 400-meter T44 final at the 2012 Paralympic Games.
Pistorius receives his honorary doctorate from Strathclyde University in Glasgow, Scotland, in November 2012.
A picture taken on January 26, 2013, shows Pistorius and Steenkamp at Melrose Arch in Johannesburg.
Pistorius leaves the Boshkop police station with his face covered on February 14, 2013.
Pistorius, swamped by the press, leaves a Pretoria courtroom in June.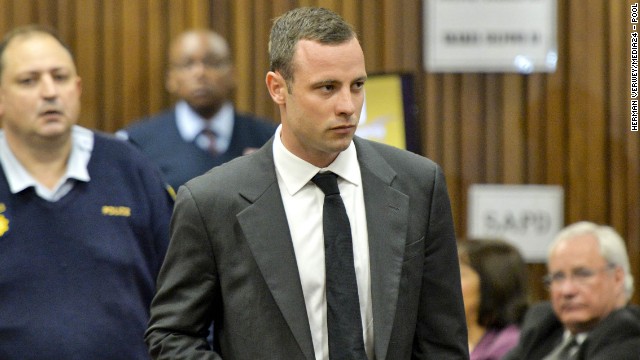 Photos: 'Blade Runner' Oscar Pistorius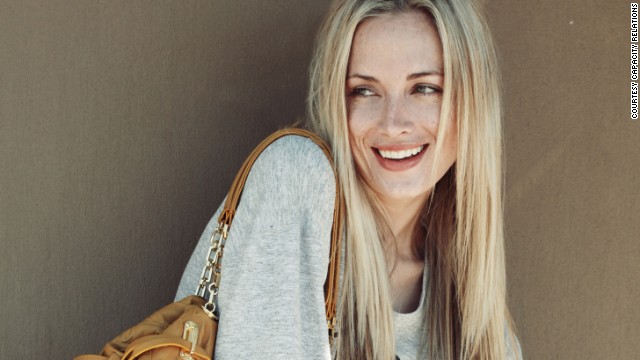 South African model Reeva Steenkamp died in February 2013 after she was shot at the home of her boyfriend, Olympic sprinter Oscar Pistorius. She was 29. Pistorius has been charged with murder.
Before she started dating Pistorius, Steenkamp was famous in her own right. She was a law school graduate with a vibrant personality and a slew of modeling gigs under her belt.
A 21-year-old Steenkamp poses on a beach in Port Elizabeth, South Africa, where she grew up. Steenkamp's friend Kerry Smith photographed the aspiring model when she was a law student.
Steenkamp poses for another photo taken by Smith. Steenkamp was born in Cape Town, but she moved to Johannesburg to pursue modeling.
Pistorius admitted to shooting Steenkamp, but he says it was an accident. Prosecutors argue he intentionally killed her after an argument.
Steenkamp appears as a contestant on a South African reality show, "Tropika Island of Treasure." Her pre-recorded episode aired two days after her death.
Steenkamp served as a presenter for FashionTV in South Africa. She was also an FHM cover girl and the face of cosmetics company Avon.
Steenkamp "was the kindest, sweetest human being; an angel on Earth," said Capacity Relations, the agency that represented her.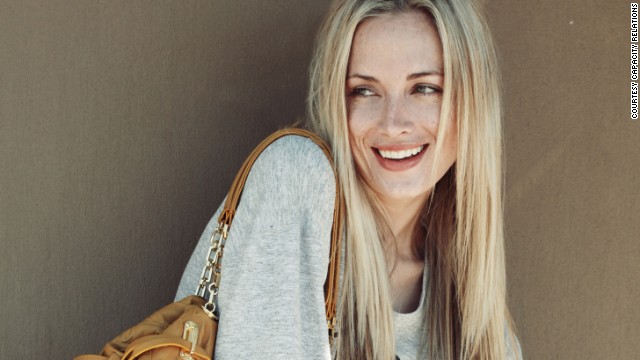 Reeva Steenkamp: From law student to cover girl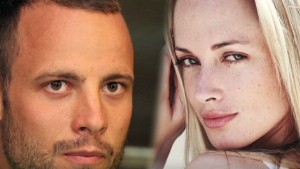 Cameras allowed in Pistorius trial
After the shooting, a police spokeswoman said there had been "previous incidents" at Pistorius' home, including "allegations of a domestic nature," but did not say what they had been.
Pistorius also faces two additional gun-related charges at his murder trial for two separate instances of firing a gun in a public space, according to a spokesman for South Africa's National Prosecuting Authority.
The sprinter moved into his uncle Arnold's house in Pretoria after the shooting. Video surfaced last June of Pistorius training, but he has not returned to the track in an official capacity.
READ MORE: South Africa's legal system in the spotlight
In an exclusive interview last summer, Arnold Pistorius said his nephew was heartbroken. "What can you say if the person you love the most dies, and you were the instrument?" he told CNN. "How would you feel? It's unthinkable."
It was known Pistorius owned guns. He was a keen shooter and despite his disability he was not afraid to take risks. During a visit to Pistorius' house a few years ago, he showed CNN images of himself water-skiing, scuba diving and quad bike riding.
"I grew up in a family where disability was never an issue. We didn't really speak about my disability, not because it was a topic that was taboo... it was just never an issue. And that's the mentality that I've had," Pistorius told CNN's Piers Morgan in late 2012.
From a young age, Pistorius dedicated himself to being the best he could be at sport.
"I was never much of an academic at school so I had to find something which I enjoyed. I started sports and from a very young age, my mother said to us 'sports is not about being the best, but it's about giving your best.'
"You might make the second or third team, but losing isn't the one that gets involved and comes last, it's the person that doesn't get involved in the first place," he said.
Divided reaction
Support from Pistorius' family has been firm and unwavering since Steenkamp's death.
"We have no doubt there is no substance to the allegation and that the State's own case, including its own forensic evidence, strongly refutes any possibility of a premeditated murder or indeed any murder at all," said Arnold Pistorius.
Pistorius' agent, Peet Van Zyl, referred to the sprinter as his "friend and a great professional athlete." He said thousands of people had sent messages of support from all over the world in the wake of the shooting.
Steenkamp's family are skeptical about the man accused of murdering their daughter. Her father Barry Steenkamp told the Afrikaans-language newspaper Beeld: "It doesn't matter how rich [Pistorius] is ... and how good his legal team is. He needs to live with himself if he lets his legal team lie for him."
READ MORE: Oscar Pistorius' affidavit to court in full
"But if he's telling the truth, I may forgive him one day," he said. But ''if it didn't happen as he described it, he should suffer. And he will suffer ... only he knows."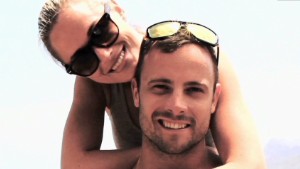 Last photos of Pistorius and lover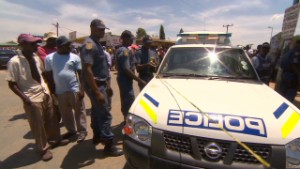 Violence in South Africa also on trial
At the supermarket down the road from his house, parking attendant Andre Tsekedi told CNN last February that he saw Pistorius and Steenkamp a few days before the shooting: "They were holding hands and looked so happy."
Another, Samuel Motau, described Pistorius as "a very generous man." "He tipped us $10 every time. The only reason I never went to bed hungry was because of Oscar Pistorius."
Growing up
As a child, Pistorius competed in water polo, cricket, tennis, triathlons and Olympic wrestling and boxing, before he smashed his knee while playing rugby at the age of 16. He took up track running as part of his rehabilitation, and within one year he was covering 100 meters faster than the existing Paralympic world record.
In 2004, Pistorius took his first gold at the Athens Paralympics and one year later competed against able-bodied Olympics for the first time, at the South African Championships.
Pistorius' career on the track suffered a setback in 2009 when he suffered serious head injuries in a boating accident. It took him almost eight weeks to recover, a period of time the athlete has described as "fairly difficult" as it marked the first season in four or five years in which he didn't record a personal best.
Soon after the London Olympics, Pistorius led his national team onto the track as South African flag-bearer in the opening ceremony of the Paralympic Games. He went on to set a new world record in the 200-meter event but later suffered a shock defeat in the final, his first competitive loss over the distance in nine years.
During the very last track event of the Paralympics, Pistorius again picked himself up and smashed the 400-meter T44 Paralympic record in a time of 46.68 to take gold. It ended a summer he later described as "a dream come true," according to his website.
Beyond the track
Pistorius' determination to succeed made him one of the world's most recognizable athletes.
He appeared on the cover of men's magazine, GQ Style, under the headline "Man of the Future," and was named on People magazine's 2012 list of "Sexiest Man Alive."
According to his website, Pistorius is an ambassador for the Mineseeker Foundation, a non-profit organization that works to clear landmines worldwide.
When asked about his thoughts on being a role model, Pistorius told CNN before the shooting: "I think it's a massive blessing.
"Obviously, being an international sportsman, there's a lot of responsibility that comes with that. So having to remember that there are kids out there, especially, that look up to you is definitely something that you need to keep at the back of your mind."
Pistorius has more than 300,000 followers on Twitter, tens of thousands of whom added in the days since his arrest last year. The background image on his Twitter page -- a Nike advertising campaign from 2011 with the tagline "I am the bullet in the chamber" -- hasn't changed. His account laid dormant for a year until the anniversary of Steenkamp's death, when he tweeted a link to "a few words from my heart" on his website.
The message said: "No words can adequately capture my feelings about the devastating accident that has caused such heartache for everyone who truly loved -- and continues to love Reeva. The pain and sadness -- especially for Reeva's parents, family and friends consumes me with sorrow. The loss of Reeva and the complete trauma of that day, I will carry with me for the rest of my life."
READ MORE: What life's like in a South African prison
READ MORE: Case highlights South African gun culture
READ MORE: Photos show Steenkamp's transformation
CNN's Nick Thompson contributed to this report.