STORY HIGHLIGHTS
Ted Ligety won his third gold of world championships at Schladming
U.S. star becomes first male skier in 45 years to win triple gold at a single world championship.
Austria's Marcel Hirscher claimed silver and Italy's Manfred Moelegg took brone
(CNN) -- It might not have been a royal procession, but Ted Ligety's tag as "King of Schladming'"is undeniable after he reigned supreme in Austria Friday.
The 28-year-old successfully defended his world giant slalom title to become the first male skier in 45 years to win triple gold at a single world championship.
Ligety has enjoyed a stellar week on the slopes, winning the opening super-G before claiming gold in the super-combined.
Having already won four of the five giant slalom events so far this season, Friday's victory was not so much of a surprise, but it catapults the U.S. star into the history books and crowns an outstanding past seven days.
Ligety claims second gold as U.S. tops medals table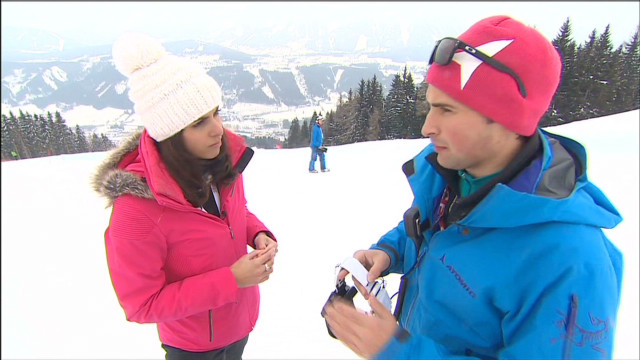 Schladming ski resort gets tech facelift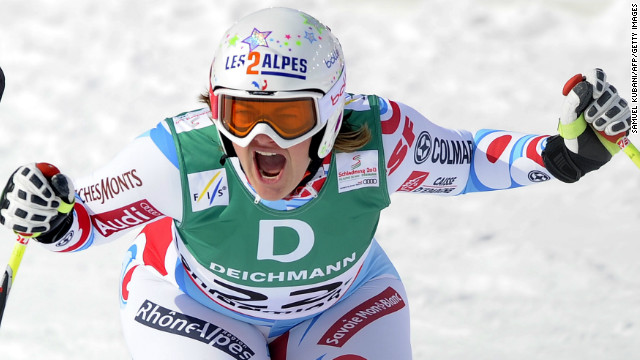 France's Marion Rolland won her first major race with a surprise victory in the women's downhill at the Alpine Ski World Championships in Schladming, Austria.
Italy's 2009 bronze medalist Nadia Fanchini was second, her best result since returning from serious knee injuries which ruled her out of the Vancouver Winter Olympics.
Germany's Maria Hofl-Riesch matched her 2011 bronze as she added to erlier gold in the super-combined discipline.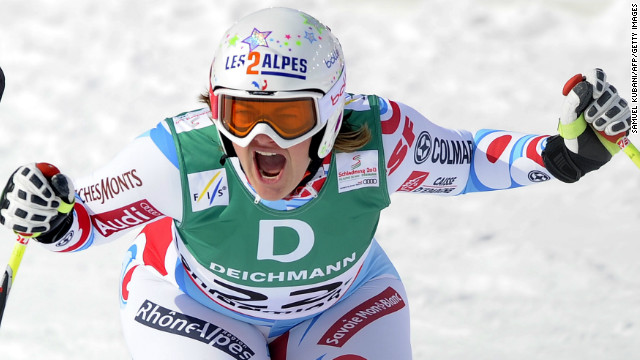 Big upset in women's downhill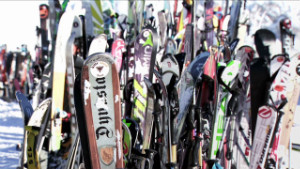 How a ski is made
"If you want to call me the king of Schladming, that's cool with me," Ligety told reporters.
"It's been a crazy, unbelievable week and definitely far exceeded my expectations. To win three gold medals is awesome and it's a really cool feeling to join some of the legends of the sport.
"I'm super pumped. It's such a cool feeling and I'm glad to have got it.
"I don't know how easy it was. It was on the limit, and I took some risks, it was dark and bumpy.
"I heard the cheering in the finish area (when Hirscher briefly took the lead), but I didn't feel pressure. I had a 1.3 second lead."
Ligety joins esteemed company in winning three golds, equaling the achievement of Norway's Stein Eriksen who achieved the feat in 1954 and France's Emile Allais in 1937.
Grand Sochi project highlights Putin ambition
Only Austria's Toni Sailer, who won four golds in 1956 and three in 1958 and France's Jean-Claude Killy, who also won four in 1968 sit above Ligety.
His three gold medals takes his career total to four, equalling Bode Miller's U.S. record, while allowing the American team to regain its place at the top of the medals table.
Ligety started the day in perfect fashion, clocking an electric first run to finish 1 minute 30 seconds clear of Norway's Aksel Lund Svindal.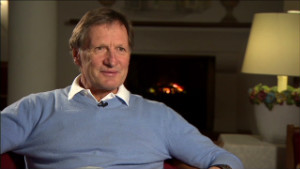 Franz Klammer reflects on career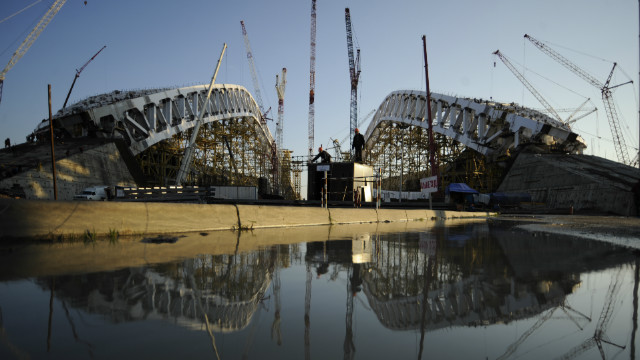 With a year to go before the 2014 Winter Olympics in Sochi, the Russian organizers are seeking to complete one of the world's largest construction projects.
This picture, taken on January 23, 2013, gives an indication of the size of the 40,000-capacity "Fisht" Olympic Stadium that will host the opening and closing ceremonies.
The total cost is expected to top $50 billion, with much of the infrastructure being built from scratch. This picture taken on January 24 shows a view of a new hotel constructed near a railway station between Adler and Krasnaya Polyana Olympic venues in the Caucasus Mountains.
Down in the city itself, work is still being completed outside the "Iceberg" Skating Palace -- seen here on January 22.
A high-speed rail line will link the mountain venues with the seaside stadiums, a journey expected to take 45 minutes. "You can go to downhill alpine skiing events in the morning and watch track and figure skating in the evening," U.S. Olympic Committee official Patrick Sandusky told CNN.
Speed skating is one of the Olympic sports that has already held test events, despite outer parts of the venue still being under construction.
Former World Cup alpine skiing champion Ivica Kostelic blamed the course setup after injuring his knee on the way to victory at a test event at the Rosa Khutor mountain venue in February 2012.
The "RusSki Gorki" Jumping Center at the Krasnaya Polyana resort will host ski jumping and Nordic combined competitions, and has already held test events.
The shooting range will be used in the biathlon competitions. It hosted test events in late January 2013.
The Bolshoi Ice Dome will host some of the ice hockey events.
Americans Charlie White and Meryl Davis triumphed in the figure skating Grand Prix Final held at Sochi's Iceberg Skating Palace in December 2012.
Russia's sports-loving president Vladimir Putin was a guest at the figure skating. "They're putting in a lot of effort to make sure it will come off correctly, and Vladimir Putin showing up is a good sign about how important it is and how much they care," White told CNN.
"A lot of the things weren't finished, but they had done an amazing job on the rink, with the signs, the locker rooms," White said. "It's well placed, easy to get to, and the warmup area is well equipped."
The older, traditional buildings of the Black Sea resort are now being surrounded by more modern structures.
This aerial picture taken on May 18, 2012, shows a general view of the construction area of the Olympic Park.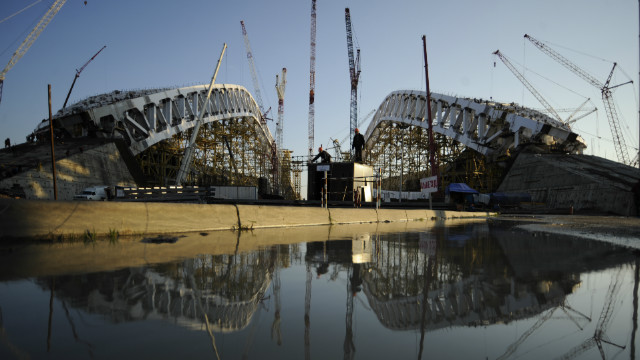 Sochi: One year to go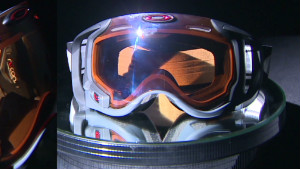 Putting ski tech to the test
The U.S. star then recorded a more conservative second run to come home in an aggregate time of 2 minutes 28.92 seconds, 0.81 seconds ahead of Austrian Marcel Hirscher, with Italian Manfred Moelgg claiming bronze at 1.75 seconds.
The home crowd had hoped for a first individual gold of the Championships, but a poor first run from Hirscher ruined any dreams of gold.
"It was definitely one of toughest races I've ever competed in," Hirscher told reporters.
"Yesterday I had back problems and at 2 a.m. this morning I was thinking about whether it made sense to compete.
"I was looking pretty bad today - a bad hair day! But I mobilised every energy in my body, it means a lot for me.
"The whole country's watching me; they want to see me winning. I've got a silver medal, it's perfect."
Worley upstages world champion Maze
Meanwhile, Svindal missed out on his third medal of the championships after taking gold in the downhill and bronze in the super-G.
"I feel like the guy who came in fourth place, not ideal but that's the way it is," he told reporters.
"I'm definitely not happy right now but I have a gold and a bronze and I was in the chase for a medal in all four races, so it could've been better, but right now I'm disappointed, but in an hour or two I'll be over it."