Mandiant: China is sponsoring cyber-espionage
February 20, 2013 -- Updated 1126 GMT (1926 HKT)
STORY HIGHLIGHTS
Mandiant say thousands of cyber attacks have come from one neighborhood near Shanghai
The espionage group mainly targeted U.S. blue chip companies in 20 separate industries
Mandiant VP Grady Summers says diplomatic pressure is needed on Beijng from Washington
(CNN) -- The Chinese government is sponsoring cyber-espionage to attack top U.S. companies, according to Grady Summers, vice president of security firm Mandiant.
Virginia-based Mandiant published a 60-page report detailing allegations over a six-year period against a group of hackers -- known as Comment Crew -- which Summers linked to a secret division of the Chinese military.
Summers told CNN: "China is attacking the U.S. on a scale like we've never seen before... We believe that the Communist Party of China is very aware of this."
Read more: Have the courage to deal with cyber war
Mandiant says the activity can be traced to four networks near Shanghai -- with some operations taking place in a location that is also the headquarters of Unit 61398, the secret military division.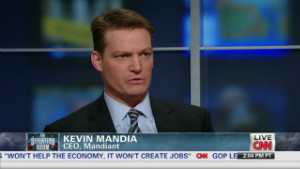 Cracking down on Chinese hackers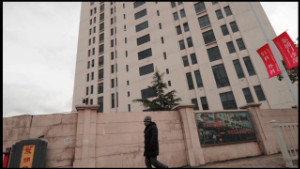 Firm: Many hackers attacking from China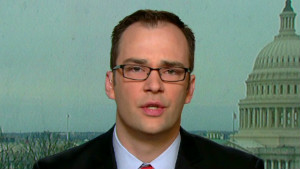 Report: Chinese Army behind cyber attacks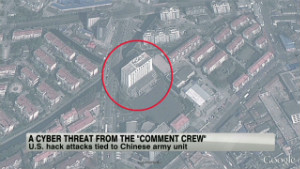 U.S. cyber battle with China
Summers added: "Never before have we seen one state-sponsored entity like unit 61398 of the Chinese PLA attacking helpless commercial organizations in other countries."
Read more: Chinese cyber attacks on West are widespread, experts say
The espionage group mainly targeted U.S. blue chip companies in 20 separate industries from aerospace to financial services.
"It's really a who's who of American companies. Of 140 victims worldwide, 115 of them were in the U.S.," Grady said.
Chinese foreign ministry spokesman Hong Lei dismissed the hacking charges on Tuesday, insisting that China is the victim of many cyberattacks -- most originating in the United States.
"Making baseless accusations based on premature analysis is irresponsible and unprofessional," he said. "China resolutely opposes any form of hacking activities."
Earlier this month, President Obama signed an executive order designed to address the country's most basic cybersecurity needs -- and highlighted the effort in his State of the Union address.
Summers says a cyber offence by the U.S. is not an appropriate response to the attacks as "it creates more problems than it solves."
Instead, he advocates better defense systems in organizations that are vulnerable to cyber attacks and diplomatic pressure from Washington on Beijing.
The Mandiant report details 3,000 technical indicators including IP addresses, domain names and encryption certificates, that can be used to strengthen companies' defenses.

Part of complete coverage on

Check out CNN's latest news, commentary, photos, and videos on our China special section.
May 23, 2013 -- Updated 0221 GMT (1021 HKT)

A quarter century after his death, American pop artist Andy Warhol has popped up in China again after his first and only trip to the country in 1982.
May 16, 2013 -- Updated 0225 GMT (1025 HKT)

This month, "On China" host Kristie Lu Stout speaks to guests about China's contemporary art scene.

Proving you don't have to be in France for great artisanal cheese, Liu Yang is teaching the Chinese to appreciate dairy.

You can now visit the city visa-free for up to 72 hours. Here's how to cram the best of Beijing into three days.
May 16, 2013 -- Updated 0107 GMT (0907 HKT)

Who is the world's third biggest smartphone maker? BlackBerry? Guess again. HTC? Nope. It's China's Huawei.
May 8, 2013 -- Updated 1224 GMT (2024 HKT)

CNNGo heads to the capital of China's Sichuan province where numbing peppers rule.
May 9, 2013 -- Updated 0016 GMT (0816 HKT)

The poisoning of Zhu Ling, a college sophomore in Beijing almost two decades ago, has ignited an emotional debate in China.
May 7, 2013 -- Updated 2253 GMT (0653 HKT)

80-year-old Chinese war veteran Duan Keke fought for North Korea in the Korean War. He believes China will prevent war with North Korea.

Share with us your photos and videos of life in China-- the everyday China. The best content could be featured online or on air.

Today's five most popular stories