STORY HIGHLIGHTS
The fake movie they pretend to make in "Argo" is actually based on a real science fiction novel
There's a reference to a horror movie Bradley Cooper starred in during "Silver Linings Playbook"
On the set of "Lincoln," Daniel Day-Lewis wrote his character's wife limericks
(CNN) -- There's not much time before this Sunday's Academy Awards show, but if you still haven't caught up on all the best picture nominees we've got you covered.
The first thing you need to know is that they are long: "Django Unchained" has a whopping 2-hour and 45-minute run time while "Zero Dark Thirty" and "Les Miserables" both clock in at exactly 2 hours and 37 minutes.
And not only might you need to settle in and get comfy to watch this year's nominees ( "Everybody's got a numb bum," joked "Les Miz" co-star Eddie Redmayne about one of the possible side effects for viewers of his film) there is more than meets the eye when it comes to these movies.
To prep you for Sunday's big event, we've compiled some fun facts, conversation starters and, yes, even some break tips for this year's best picture nominees.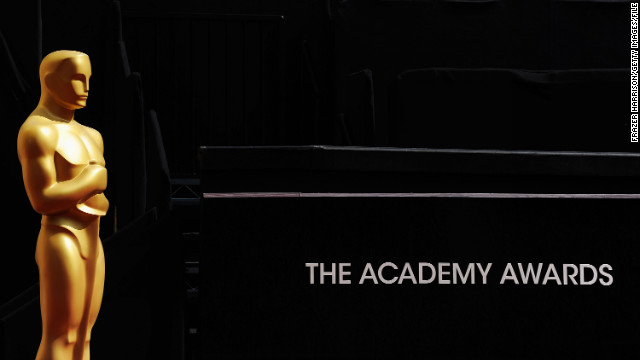 With just a few days left before awards season officially comes to a close, the Oscars race is closer than ever. We put the top categories to the test to determine who should be honored with an Academy Award, versus the films that will walk away with a statue this Sunday. Want to weigh in yourself? Cast your own vote in CNN's Oscar ballot.
What a difference a few awards shows make! In the weeks since the Golden Globes, the Oscar outlook has shifted dramatically. The tight competition between "Lincoln" and "Zero Dark Thirty" has made way for "Argo" to come from behind as the movie most likely to win Best Picture (even if Ben Affleck was snubbed with no nomination for himself as Best Director). "The thing about this movie, we're solving a really horrible problem creatively using our imagination instead of bullets," said co-star Tate Donovan (who plays the leader of the "houseguests").
That is opposed to "Zero Dark Thirty," under fire for its depiction of torture. "Argo," a lesser-known CIA story, has had less scrutiny for its version of the truth and benefits from a pro-Hollywood stance. Still, the much more gripping "Zero Dark Thirty" is the superior exercise and should win. Other contenders include "Amour," "Beasts of the Southern Wild," "Django Unchained," "Les Miserables," "Life of Pi" and "Silver Linings Playbook."
When the Best Director category nominations were announced, it was all about the snubs: No Ben Affleck! No Kathryn Bigelow! No Tom Hooper! No Quentin Tarantino! Instead, we got Michael Haneke for "Amour," first-time director Benh Zeitlin for "Beasts of the Southern Wild," Ang Lee for "Life of Pi," Steven Spielberg for "Lincoln" and David O. Russell for "Silver Linings Playbook." Now that the tide has turned in favor of "Argo" for Best Picture, this is Steven Spielberg's category to lose ...
... perhaps to "Silver Linings Playbook," the first film in 31 years to be nominated in all four acting categories (the last one was "Reds" in 1981). That achievement should be recognized by honoring its director and his work with his cast. "The movie's your child, all the actors are your children, and you want to stay invested for them," Russell said. "All the rest ultimately doesn't matter."
Best Original Screenplay is a tough category to predict this year. Quentin Tarantino's "Django Unchained" is a strong contender, given his Golden Globe trophy, but that was an upset. This might be the category that allows "Zero Dark Thirty" to be honored in lieu of Best Picture, in recognition of Mark Boal's extensive original reporting for the film (even if what he dug up remains in dispute regarding the use of torture). "If anyone's asking, we stand by the film," Boal said. "The film allows us to look back at the past in a way that gives us a clear-sighted appraisal of the future." In his favor: Boal won Sunday night at the Writers Guild Awards.
Adapting a screenplay is not necessarily easier than writing something new, especially when it comes to making a taut thriller out of a memoir (Chris Terrio's "Argo"), a fantasy from a play (Zeitlin and Lucy Alibar's "Beasts of the Southern Wild," from Alibar's earlier work), a fable from a work of magical realism (David Magee's "Life of Pi," from Yann Martel's novel), a procedural from a dense history (Tony Kushner's "Lincoln," from Doris Kearns Goodwin's biography) and a dramedy from a first-person novel (David O. Russell's "Silver Linings Playbook," from Matthew Quick's book). Kushner is the likely winner, with Russell close behind.
But it would be nice if the modest "Beasts" could take it home. "I truthfully had no expectation for this movie other than to make it, and even then, I wasn't sure even that would happen," Alibar said. "I'm still high on my movie getting made, and I'm not expecting anything."
Daniel Day-Lewis could make history with his third Best Actor Oscar win with "Lincoln," and the other actors in his category don't stand a chance of breaking his streak. To think Day-Lewis originally turned down the part a few times! "If you didn't know what a f***ing idiot I was before, you know now," the actor joked at the New York Film Critics Circle Awards, as he had to be convinced to play the 16th president. In any other year, this would be a tight race, considering Bradley Cooper's amazing portrayal of a man battling bipolar disorder in "Silver Linings Playbook," Hugh Jackman's musical performance in "Les Miserables," Joaquin Phoenix's role as an unbalanced veteran in "The Master" and Denzel Washington's alcoholic pilot in "Flight."
If -- and it's a big if -- Day-Lewis doesn't take home Oscar, it should go to Phoenix, who is just as Method and devoted to his craft as the man playing Lincoln. In any other year, he would.
The race for Best Actress seems a foregone conclusion, with Jennifer Lawrence as the favorite to win for "Silver Linings Playbook." "Amour's" Emmanuelle Riva (86 on Oscar night) and "Beasts' " Quvenzhane Wallis (6 when she shot the film) are the oldest and youngest nominees ever in this category, and Riva -- who won at the BAFTAs -- might be the upset. Still, Lawrence will and should win. "My first scene was screaming and crying a million different versions of the same speech," she said. "It was really intense. I've never worked this way before, where the director is shouting at you, 'No, say this!' But there's never a moment where you're dead behind the eyes."
The award for Best Actor in a Supporting Role is much harder to predict. All five nominees are Oscar winners, the first time that's happened in an acting category. And there's no clear-cut favorite: Tommy Lee Jones, who was the former front-runner, won for "Lincoln" at the SAG Awards; Christoph Waltz won for "Django Unchained" at the Golden Globes and BAFTAs; and Philip Seymour Hoffman won for "The Master" at the Critics Choice Awards. Alan Arkin, however, hasn't won anything for "Argo," and neither has Robert De Niro for "Silver Linings Playbook." Yet De Niro, who hasn't had an Oscar nod since "Cape Fear" in 1991, remains a strong possibility.
It's impossible to say who will win, only who should: Waltz. His "Django" bounty hunter, despite being a foreigner, proves more witty and articulate than anyone else in the film -- and the other films.
Anne Hathaway is widely considered a lock for Best Actress in a Supporting Role, even though her competition includes Amy Adams for "The Master," Sally Field for "Lincoln," Helen Hunt for "The Sessions" and Jacki Weaver for "Silver Linings Playbook." Hathaway has been sweeping the Golden Globes, SAG, Critics' Choice and BAFTA Awards, but she's not entirely unbeatable: She did not win the other critics' group awards (which honored Field and Adams instead). And Hathaway is nervous. "I mean, getting up in front of the entire world, trying not to look like a fool?" she said. "Nothing outside the ordinary!"
But wouldn't it be extraordinary if someone who actually had more screen time in her own film could be an upset in this category? Field played a character (Mary Todd Lincoln) who knew that history might regard her as unlikeable. Wouldn't it be something if it turned out Oscar liked her, really liked her?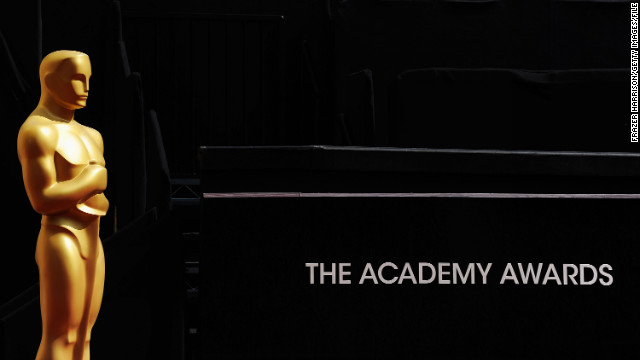 Photos: Who will win vs. who should win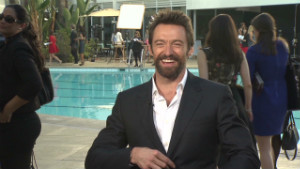 Hugh Jackman at the Oscars Luncheon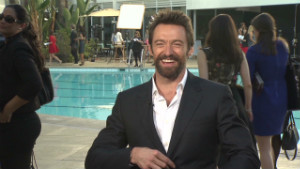 Hugh Jackman at the Oscars Luncheon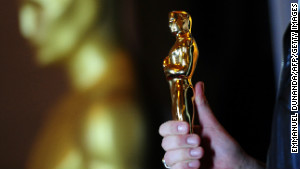 History, Hollywood style
'Argo'
Run time: 2 hours, 20 minutes. Best time to go to the bathroom? The houseguests' dinner party.
Roommates: To create the sense of claustrophobia that the houseguests have while hiding at the Canadian ambassador's house, director Ben Affleck had the six "Argo" actors actually live together, with no Internet and no air conditioning.
"I totally did not want to do it," Tate Donovan said. "I was like, 'Who wants to spend six days with a bunch of young idiots? Method actors?' And we ended up falling in love with each other. Don't tell anyone, but we had the best time."
One other live-in situation preceded this one, however: Donovan used to be post-college roommates with his best friend, "Argo" producer Grant Heslov.
"He basically forced Ben Affleck to cast me (as Bob Anders)," Donovan said. "He did. Swear to God. Totally true."
The way Heslov tells it, he told Affleck, "My buddy Tate is perfect for this role. Ben was like, 'Yeah, yeah, yeah, whatever,' and I wore him down."
Afterwards, Affleck was happy Heslov did. "He said, 'Thank God I did (cast you),'" Donovan laughed.
Science Fiction Land: The fake movie they pretend to make in "Argo" is actually based on a real science fiction novel: 1967's "Lord of Light," by Roger Zelazny. A struggling screenwriter named Barry Geller wrote a draft, imagining that if the film were made, it could lead to a theme park called Science Fiction Land (to include voice-operated cars and robots, as if Tomorrowland in Disneyland were the main attraction). He even consulted with Ray Bradbury for the project and got concept art from Jack Kirby (co-creator of "The X-Men").
Willis OK with zero Oscar nods
Far from being a script from a slush pile, "Lord of Light" was a film with some development behind it, even if it had fallen apart, and Geller was much dismayed when the CIA took it over.
Could this scrapped film have actually been a hit, with its sci-fi mysticism and life on a colonized planet?
"Now, it could be," "Argo" producer George Clooney told CNN. "Now I think it would make a hit film, don't you?"
'Silver Linings Playbook'
Run time: 2 hours, 2 minutes. Best time to go to the bathroom? When Shea Whigham comes home to watch a football game.
The Horror, The Horror!: After a quasi-date, Pat (Bradley Cooper) and Tiffany (Jennifer Lawrence) have an argument near a movie theater on Halloween night. On the partially obscured marquee? "Midnight M--- Train." That's a reference to "Midnight Meat Train," the 2008 horror movie based on a Clive Barker story, starring none other than ... Bradley Cooper. "Silver Linings" director David O. Russell thought it would be a cute Easter egg to toss in the nod, and when he first suggested it, Cooper thought Russell was joking. But then he showed up on set, and there it was, along with posters in the entrance way to the theater.
"It was fantastic," Cooper laughed. "You can just almost see it."
'Amour'
Run time: 2 hours, 7 minutes. Best time to go to the bathroom? During the former piano pupil's visit.
Cult Classic: Emmanuelle Riva, the oldest best actress nominee in history, turns 86 on Oscar night. She is known to serious cinephiles as the female lead in Alain Resnais's 1959 film "Hiroshima Mon Amour," which helped spark France's nouvelle vague movement. Leonard Maltin called it "the 'Birth of a Nation' of the French New Wave," Eric Rohmer called it "the first modern film of sound cinema" and Jean-Luc Godard called it "the first film without any cinematic references."
iReport: a preview of Oscars Governor's Ball menu
'Beasts of the Southern Wild'
Run time: 1 hour, 33 minutes. You can hold it.
Swim Team: Director Behn Zeitlin looked at 4,000 kids over the course of nine months to cast the part of Hushpuppy before he decided on a 5-year-old, Quvenzhané Wallis. Problem was, she didn't know how to swim, even though moving through bodies of water would be a requirement on the job.
"So we taught her to swim as part of making the film," director Behn Zeitlin said. "There was a scene where she had to run into the water, and we had people hiding in the water to catch the girls, but she was like Jesus on the water. She just ran on top of the water, past the guards who were there to catch her. She was fearless."
'Lincoln'
Run time: 2 hours, 30 minutes. Best time to go to the bathroom? Anytime, seriously.
There Once Was A Man Named Abe: Daniel Day-Lewis is a famously Method actor. On the set of "Nine," he wrote his co-stars love letters in character as Guido. And on the set of "Lincoln," he wrote his character's wife limericks, in character as Lincoln, signing them, "Yours, A." And apparently, they were naughty, or at least, very personal.
"I wouldn't tell anybody the content of them," Sally Field laughed. "They're mine, and not yours, and it will always be that way. It was just our way of getting to know each other and preparing, so I wouldn't tell you, even if I did remember them off the top of my head!"
Field said she responded in character as Mary Todd Lincoln, "and she criticized him quite a bit," so her texts back were not very encouraging. "That's kind of what she was," Field said.
'Django Unchained'
Run time: 2 hours, 45 minutes. Best time to go to the bathroom? The KKK raid, unless you're keen on a Jonah Hill cameo.
Opinion: 'Django' trivializes slavery'
The D is Silent: The name "Django" was so chosen because of Sergio Corbucci's 1967 spaghetti western starring Franco Nero, which resulted in a number of sequels, well, sequels only in the sense that they shared the character name Django. Quentin Tarantino uses musical cues from the original "Django" as well as Corbucci's "The Hellbenders," Clint Eastwood's "Two Mules for Sister Sara" and Sergio Sollima's "Violent City."
'Les Miserables'
Run time: 2 hours, 37 minutes. Best time to go to the bathroom? "If you go very, very fast, then you can go after 'One Day More,' where the interval would have been," said director Tom Hooper.
Lapdances: Hugh Jackman celebrated his co-star Amanda Seyfried's 27th birthday while on the promo tour by giving her a very public lapdance, even though he plays the adopted father to her Cosette in the film.
"In my household, that's normal," he joked. "Is that not normal in father-daughter relationships? I was singing ('happy birthday') very sweetly to her, and then I looked at her eyes, and you can't maintain sweetness for more than five seconds."
Jackman predicts there might be more lapdances in store -- perhaps on Oscar night?
"She might need more of them," he laughed. "It's a very demanding job to keep her in line, because she is quite naughty."
Told of this, Seyfried said she understands and accepts her "punishment."
"I know he really enjoys that, so I'll let him," she said. "If that's what he needs. Whatever he needs."
'Life of Pi'
Run time: 2 hours, 6 minutes. Best time to go to the bathroom? Before the shipwreck.
Deep Blue Sea: Director Ang Lee and screenwriter Dave Magee consulted with a real-life shipwreck survivor named Steve Callahan (who is actually mentioned in Yann Martel's source novel) to help make the ocean a real character in the story. Callahan, a professional sailor, details in his book "Adrift" (required reading for all the film's various department heads) how he was lost at sea for 76 days in an inflated 5-foot life raft, and he became the film's survival expert, sharing mechanics, psychology, and imagery that the filmmakers adopted (such as the wondrous moment when the whale and calf come up from the deep and stream bioluminescence from their bodies).
Craig, Weisz won't attend Oscars
Callahan helped created Pi's rainwater canopy, honed designs for the life raft and taught young actor Suraj Sharma how to spear fish. He explained how he wrote in a journal to determine his location, so Lee and Magee borrowed that idea to have Pi write in the margins of his survival guide (which Callahan helped create).
Callahan also took the filmmakers out on the ocean, first off the coast of Maine in an antique Friendship sloop during foul weather. The director actually asked to be left out there alone, so he could feel shipwrecked. But as accommodating as the survival expert was, this was one request Callahan refused.
'Zero Dark Thirty'
Run time: 2 hours, 37 minutes. Best time to go to the bathroom? "That's a tough one, man," laughed actor Jason Clarke. "I don't think you can. There should be a disclaimer beforehand. 'Please shut off your mobile phones; please go to the bathroom.'"
CIA Trackers: James Gandolfini portrays former CIA head Leon Panetta for a few memorable scenes, and just to be on the safe side, he sent a note to Panetta before the film came out: "I'm very sorry about everything. I apologize. You're like my father, so you'll find something to be angry about, but please let me know."
For months, silence. Then, as "Zero Dark Thirty" was in the throes of awards season in early January, screenwriter Mark Boal told Gandolfini, "Leon Panetta would like your phone number because he doesn't know how to get in touch with you."
The actor was surprised. "He's the head of the CIA! He can't find me? Come on, really?!"