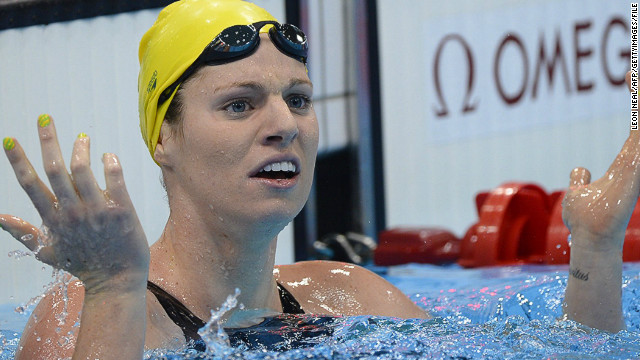 Emily Seebohm blamed her overuse of social networking website Twitter for her failure to win Olympic gold at London 2012 as the favorite in the women's 100m backstroke, where she finished second.
Stephanie Rice was Australian swimming's golden girl after winning three titles at Beijing 2008, but she left the Aquatic Center in London with no medals.
Like Rice, teammate Nick D'Arcy made headlines before the London Games due to a picture of him posted online with Kenrick Monk, where both brandished weapons in a gun shop. D'Arcy failed to reach a final, making his debut after being dropped in 2008 for assaulting fellow Australian swimmer Simon Cowley.
Australia's only swimming gold at London 2012 was won on the opening day of competition by Alicia Coutts, Melanie Schlanger Brittany Elmslie and Cate Campbell in the women's 4x100m freestyle relay.
It was a big disappointment after the six golds in Beijing, and the seven at Athens 2004 where Ian Thorpe claimed two titles.
In their home pool at Sydney 2000, the Australians won five golds as Thorpe claimed three titles and Susie O''Neill (pictured) triumphed in the women's 200m freestyle.
O'Neill also won gold at Atlanta 1996 along with Kieren Perkins, who was Australia's sole swimming victor four years earlier in Barcelona (pictured).
Duncan Armstrong was Australia's only swimming gold medalist at the 1988 Olympic Games in Seoul, South Korea.
Too much Twitter
No gold
D'Arcy controversy
Sole victory
'Thorpedo'
Sydney success
Doing a double
Seoul struggle
STORY HIGHLIGHTS
Independent review criticizes "toxic" culture of Australia's Olympic swimming team
Report accuses swimmers of getting drunk, using prescription drugs, bullying teammates
Swimming Australia says it is already addressing issues after disappointing London 2012
Australian swimmers failed to win more than one gold medal for first time since 1992
(CNN) -- Australian swimming officials have vowed to "win back the admiration of a nation" following the release of a damning report that blamed a "toxic" team environment at London 2012 which led to the country's worst Olympic pool performance in 20 years.
It was the first time Australia had failed to win more than one swimming gold medal since 1992, and the subsequent independent review revealed problems throughout the team -- from lack of leadership at the top to unacceptable behavior by the athletes.
"Standards, discipline and accountabilities for the swim team at the London Olympics were too loose," the report said, having canvassed 94 individuals and received 30 submissions.
"There were enough culturally toxic incidents across enough team members that breached agreements (such as getting drunk, misuse of prescription drugs, breaching curfews, deceit, bullying) to warrant a strong, collective leadership response that included coaches, staff and the swimmers. No such collective action was taken."
Coming soon after this month's government report claiming widespread use of drugs by Australian athletes, it is another serious blow to the country's image of sporting excellence.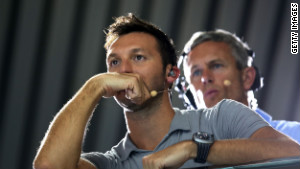 Why is Australia faltering at Games?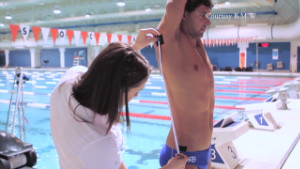 High-tech tools help Games performances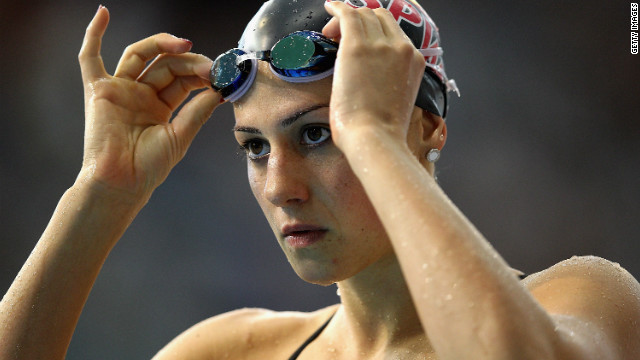 Stephanie Rice, who has made an art of her pre-race rituals, was under big pressure to perform at the Australian 2012 Olympic trials in Adelaide in March.
But she celebrated victory in the women's 200 meter individual medley final on March 18.
Rice, who was voted Australia's most popular Olympic athlete in a newspaper poll ahead of London 2012, waves to the crowd during the official swimming team announcement on March 22. She will also defend her 400m IM title.
A three-time gold medal winner at the 2008 Beijing Olympics, Rice had to battle back into selection contention after needing surgery to correct shoulder problems.
Rice missed out on defending her titles at the 2010 Commonwealth Games, but won both her events at the Australian trials.
She set world records at the 2008 Olympics -- her 200m IM time has since been beaten, but Rice retains the 400m IM landmark.
The omens were good for Rice ahead of the Beijing Games, as she broke the 400m IM world record at the Australian Championships in March 2008.
Rice's exploits in China made her a national hero and catapulted her into a world of celebrity.
Having been named Australia's swimmer of the year, the Queenslander was in demand for events such as the 2009 GQ Men Of The Year Awards.
However, she lost a major sponsorship deal in 2010 after making a homophobic comment about South Africa's rugby team on her Twitter account. Seen here during her public apology, Rice's shoulder bears the scars of her surgery.
Rice embraces her former boyfriend, rugby star Quade Cooper, after his Queensland Reds won the 2011 Super Rugby Grand Final in July 2011. She was earlier in a relationship with fellow swimmer Eamon Sullivan, but split with both ahead of successive Olympics.
Later in 2011 she began her swimming rehabilitation by winning bronze in the 400m IM at the world championships in Shanghai.
Rice first came to prominence as an 17-year-old when she won two gold medals at the 2006 Commonwealth Games in Melbourne.
Born in Brisbane, she has been a successful swimmer from a young age.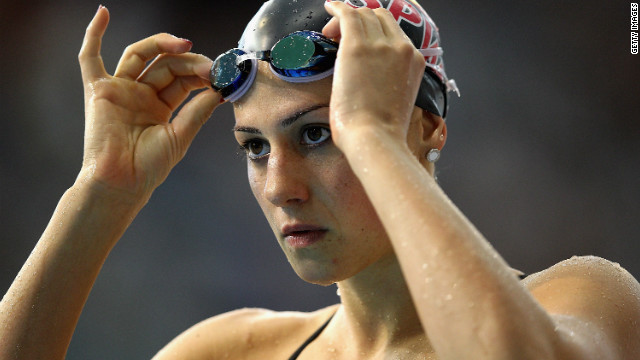 Australian swimming's golden girl
Swimming Australia said Tuesday it had already begun to address some of the issues raised in the review, and had a 100-day plan to tackle them further.
"Swimming has a proud history in this country and everyone in the sport wants to maintain and improve on the credibility and integrity which has developed over more than a century of success," said its president Barclay Nettlefold.
"Before we look at winning gold medals, we want to win back the admiration of the nation, and we want to engage with our swimming community like never before at every level."
One of the review's key criticisms was that team officials had been so focused on winning gold medals that the morale of the athletes suffered.
Swimmers complained of being ignored if they failed to achieve expected standards, describing it as the "Lonely Olympics" and the "Individual Olympics."
"Things were quiet and weird when someone lost. You just sort of went to your room and got out of the way," said one in the report.
Some respondents felt that team officials were only interested in presenting the most well-known swimmers to the media, with 24 of the 47-strong squad being first-time Olympians, while some did not turn up to support their colleagues on race days.
"The consequence was an undertone of divisions, now and then, us and them, men and women, the best and the rest," the report said.
"Poor behavior and disrespect within the team were not regulated or resisted strongly by other team members, and it was left unchecked or without consequence by staff and coaches on a number of occasions.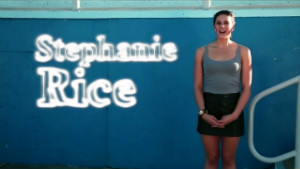 Human to Hero: Stephanie Rice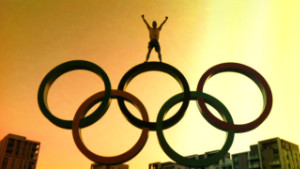 Olympic athletes light up social media
"Some individual incidents of unkindness, peer intimidation, hazing and just 'bad form' as a team member that were escalated to personal coaches were not addressed and had no further consequence."
Read: 'The Social Media Games'
These problems were magnified by a lack of control of the team's social media activities, the report said.
Emily Seebohm claimed her overuse of Twitter cost her a gold medal in the 100 meters backstroke event in which she was favorite, while Stephanie Rice made headlines after posting a picture of herself in a skimpy bikini just before the Games.
Teammates Nick D'Arcy and Kenrick Monk were forced to remove a picture they posted online showing them with weapons in a U.S. gun shop. They were banned from using social media at London 2012.
"The media search for controversy is nothing new, but London was the first Games where the influence of social media was so dramatic," the report said.
Read: Triumph and scandal - Olympians in social media spotlight
"Some athletes engaged deeply in public debate on what they were doing, how they were doing, and even on who they actually were as individuals. This served to fuel emotions, good and bad, at a time where calmness, intensive focus and consistency should have prevailed.
"Social media also allowed already disconnected athletes to seek support from sources external to the team, which again diminished the reliance on a unified team."
The report said the lack of team spirit was partly caused by letting the swimmers prepare under individual programs with their own coaches, which caused a disconnect at all levels of the squad.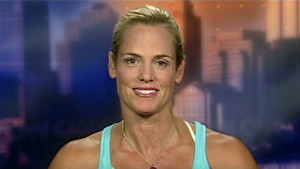 Partying in the Olympic Village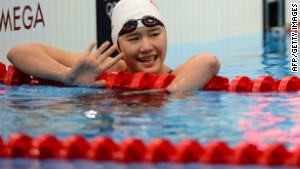 Ye Shiwen: Doping allegations 'unfair'
Meanwhile, the Olympic village environment was described as "mayhem" and "a candy shop of distractions."
"Fragmentation was compounded in the absence of familiarity and sufficient opportunities to connect formally and socially. Greater cohesion as a team would have needed to be intentional and cultivated by design," the report said.
The Australian Sports Commission welcomed the review's findings.
"Swimming Australia has already commenced recruitment for a new high performance director and has also taken steps to improve its relationship with key stakeholders," said ASC chief executive Simon Hollingsworth.
"This report is a clear message to Swimming Australia to continue its reforms to enable it to return to the top table of international swimming."