After Texas boy's death, Russian official continues call for ban on adoptions
February 21, 2013 -- Updated 1433 GMT (2233 HKT)
STORY HIGHLIGHTS
Russian child advocate speaks at news conference
Astakhov's statement echoes others who have blasted the U.S. recently
The advocate also asked for the boy's brother to be returned
(CNN) -- A Russian government child advocate said Wednesday he may have spoken too soon when he said a 3-year-old adopted boy who died in Texas was "killed" or "murdered."
At a press conference Wednesday, Children's Rights Commissioner Pavel Astakhov said he tweeted those words based on the initial reports he received about the death. With the investigation still going, he's now simply saying the boy "died."
Still he said, he wants his country to ban all international adoptions of Russian children.
Astakhov's statement echoes others who have blasted the United States recently, and it continues an ongoing adoption battle between the once-Cold War foes.
Russians meet with adoptive parents of dead boy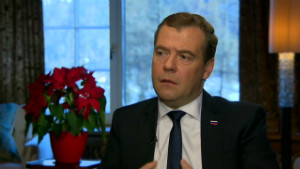 Russia PM: Adoption crisis 'complex'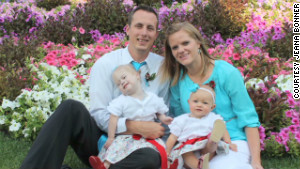 Russian adoption ban hits U.S. families
The 3-year-old's death has also thrown into jeopardy America's efforts to push through more than 500 adoption cases in which American families had already begun the process before Moscow in December passed a law banning adoptions by U.S. citizens, the State Department has said.
That pending law would ban adoptions by Americans ostensibly because of documented cases of abuse by adoptive parents. But critics say the Russian move is in retaliation for a U.S. law that places restrictions on Russian human rights abusers.
The boy was born on January 9, 2010, and died on January 21, 2013, Russian officials have said. They have also implied that the boy may have been beaten.
Authorities in Texas have not released such details but have called the death "suspicious." They have also offered some specifics.
Russia decries death of adopted boy in Texas
The child was found unresponsive at his residence and his mother called 911, Ector County Forensic Death Investigator Sondra Woolf said. He was pronounced dead by an emergency room doctor, she said.
Autopsy reports are still pending.
While softening his language about the boy's death, Astakhov made more demands at the news conference Wednesday.
The child advocate asked that the boy's younger brother, who was adopted by the same Texas family, be returned to Russia.
Moscow: Americans can adopt Russian kids until 2014
CNN's Zarifmo Aslamshoyeva and Chandler Friedman contributed to this report.

Part of complete coverage on
May 24, 2013 -- Updated 1545 GMT (2345 HKT)

When the former teacher Ingrid Loyau-Kennett saw the bloodied man wielding a knife, she tried to engage him in a conversation to distract him.
May 24, 2013 -- Updated 1053 GMT (1853 HKT)

A man dressed up as a woman to expose sexual harassment in Egypt -- and says he can't imagine how women put up with the daily abuse.
May 24, 2013 -- Updated 1029 GMT (1829 HKT)

The breakdown of the education system, growing youth unemployment and insecurity swelled Boko Haram, 'Funmi Olonisakin writes.
May 24, 2013 -- Updated 1251 GMT (2051 HKT)

"It's always the one we feared, the lone wolf that can come from nowhere and not be on our radar," said ex-London police chief John Yates.
May 24, 2013 -- Updated 0613 GMT (1413 HKT)

Christiane Amanpour and Nic Robertson give their insight on the brutal murder of a man in broad daylight. What's behind the horrific attack?
May 24, 2013 -- Updated 1054 GMT (1854 HKT)

In India, a child goes missing every eight minutes. What is behind this devastating statistic felt most by the parents left searching?

Learn about one woman's tireless battle against sex slavery in the Philippines, with Manny Pacquiao in her corner. Watch the full version here.
May 23, 2013 -- Updated 1043 GMT (1843 HKT)

Ai Weiwei, the controversial Chinese artist-activist, has released a music single and video inspired by his harrowing detention by the government.
May 24, 2013 -- Updated 1156 GMT (1956 HKT)

Meet Ugandan Ruganzu Bruno who uses recycled materials to create functional pieces of art, raising environmental awareness through his art.
May 24, 2013 -- Updated 1227 GMT (2027 HKT)

The Germans are coming, this time in the form of the first all-German Champions League football final -- and this time, London cannot wait.
May 23, 2013 -- Updated 1106 GMT (1906 HKT)

Bayern Munich's super fan Boris Becker takes a tour of London ahead of the 2013 Champions League final. What are his favorite spots?
May 23, 2013 -- Updated 1415 GMT (2215 HKT)

Imagine if you could paint a working light switch directly onto your wall, without any need for sockets, cables or wiring. Well, now you can.

Today's five most popular stories