Mrs. Lincoln seeks a baby-sitter in newly published letter
February 21, 2013 -- Updated 2258 GMT (0658 HKT)
STORY HIGHLIGHTS
Mary Todd Lincoln requests a baby-sitter in the 1864 letter
She needed someone to watch their 11-year-old son, Tad
The letter is being offered for sale, valued at $15,000
(CNN) -- President Abraham Lincoln and his wife, Mary Todd, needed a baby-sitter.
It was April 18, 1864, and the Lincolns had planned to go to a fair in Baltimore, returning the next day. They needed someone to watch their 11-year-old son, Tad.
A newly published letter from Mrs. Lincoln requesting a sitter gives rare insight into the family's life inside the Lincoln White House, showing one way the family had to juggle their busy schedules, just like everyone else.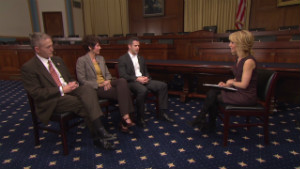 Lessons for Congress from 'Lincoln'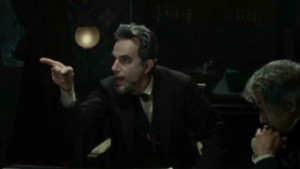 Congressman: 'Lincoln' got it wrong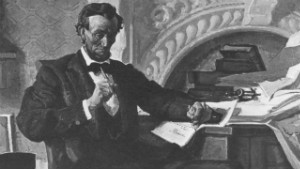 1865: Lincoln talks of 'sin of slavery'
The letter is being offered for sale by the Raab Collection, a dealer in historical documents, valued at $15,000.
It's not long -- just one line -- but the signed letter is in the first lady's hand.
"Hon. Mr. Harrington, We would like to have the services of Charles from today, at 2 P.M. until tomorrow at 11 A.M. Very Resp. Mrs. Lincoln."
"Charles" was Charles Forbes, a Treasury Department employee who was detailed to the Lincolns and often served as the president's valet, footman, messenger or attendant, according to the Raab Collection.
George Harrington was assistant secretary of the Treasury and Forbes' boss and handled personal financial matters for the Lincolns.
"Children in the White House have always held a great fascination with the American people," said Nathan Raab, vice president of the Raab Collection. "It shows the president and first lady at their most personal, their most human."
Mary Todd Lincoln ended up not going to the Baltimore event, likely too burdened with preparations for a reception the next night, the final White House reception of the season, Raab says.
Forbes' close family relationship soured a year later when President Lincoln was assassinated. Forbes was seated outside the president's box at Ford's Theatre and was the one who allowed the assassin, John Wilkes Booth, to enter. Forbes and the president's guard then left for a drink, leaving Lincoln unattended, Raab says.
Mary Todd Lincoln ended up blaming Forbes for her husband's death.
"Lincoln," a film about the 16th president and his battle to end slavery, is up for 12 Academy Awards this year, including best picture. The ceremony is scheduled to be broadcast Sunday night.

Part of complete coverage on
December 19, 2013 -- Updated 1704 GMT (0104 HKT)

Google's acquisition of a military robot maker prompts Douglas Rushkoff to ask how the deal fits the company's value of "don't be evil."

After their leader Kim Jong Un had his own uncle executed, how do ordinary North Koreans feel?
December 20, 2013 -- Updated 1226 GMT (2026 HKT)

Despite wanting to be a great power, India often fails to behave like one, writes Jeremy Carl.
December 21, 2013 -- Updated 0035 GMT (0835 HKT)

What scope do western governments have to influence change for the better?
December 19, 2013 -- Updated 1319 GMT (2119 HKT)

Extremist attacks of the kind that claimed the life of UK soldier Lee Rigby do not come out of thin air, analysts say.
December 20, 2013 -- Updated 1814 GMT (0214 HKT)

From tycoon bankruptcies to billion-dollar takeovers, 2013 has been a roller coaster year.
December 19, 2013 -- Updated 1026 GMT (1826 HKT)

Which has been the craziest year in travel history? It just could be 2013.
December 19, 2013 -- Updated 1216 GMT (2016 HKT)

Kickstarter is one of the world's largest crowdfunding websites -- over 53,000 projects have been born.
December 20, 2013 -- Updated 1642 GMT (0042 HKT)

Browse through images you don't always see in news reports, taken by CNN teams all around the world.
December 20, 2013 -- Updated 1525 GMT (2325 HKT)

Each day, CNN brings you an image capturing a moment to remember. Look back at the photographs that chronicled 2013.
December 21, 2013 -- Updated 0910 GMT (1710 HKT)

Never mind the baubles -- one of these Christmas trees is made of macaroons.
December 19, 2013 -- Updated 1203 GMT (2003 HKT)

What do you need to map a billion stars? A billion-pixel camera certainly helps.

Today's five most popular stories