Mrs. Lincoln seeks a baby-sitter in newly published letter
February 21, 2013 -- Updated 2258 GMT (0658 HKT)
STORY HIGHLIGHTS
Mary Todd Lincoln requests a baby-sitter in the 1864 letter
She needed someone to watch their 11-year-old son, Tad
The letter is being offered for sale, valued at $15,000
(CNN) -- President Abraham Lincoln and his wife, Mary Todd, needed a baby-sitter.
It was April 18, 1864, and the Lincolns had planned to go to a fair in Baltimore, returning the next day. They needed someone to watch their 11-year-old son, Tad.
A newly published letter from Mrs. Lincoln requesting a sitter gives rare insight into the family's life inside the Lincoln White House, showing one way the family had to juggle their busy schedules, just like everyone else.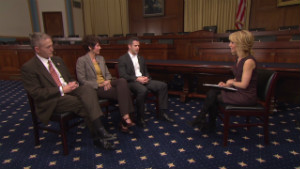 Lessons for Congress from 'Lincoln'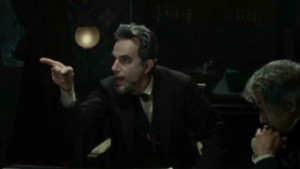 Congressman: 'Lincoln' got it wrong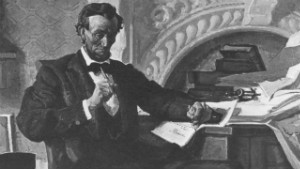 1865: Lincoln talks of 'sin of slavery'
The letter is being offered for sale by the Raab Collection, a dealer in historical documents, valued at $15,000.
It's not long -- just one line -- but the signed letter is in the first lady's hand.
"Hon. Mr. Harrington, We would like to have the services of Charles from today, at 2 P.M. until tomorrow at 11 A.M. Very Resp. Mrs. Lincoln."
"Charles" was Charles Forbes, a Treasury Department employee who was detailed to the Lincolns and often served as the president's valet, footman, messenger or attendant, according to the Raab Collection.
George Harrington was assistant secretary of the Treasury and Forbes' boss and handled personal financial matters for the Lincolns.
"Children in the White House have always held a great fascination with the American people," said Nathan Raab, vice president of the Raab Collection. "It shows the president and first lady at their most personal, their most human."
Mary Todd Lincoln ended up not going to the Baltimore event, likely too burdened with preparations for a reception the next night, the final White House reception of the season, Raab says.
Forbes' close family relationship soured a year later when President Lincoln was assassinated. Forbes was seated outside the president's box at Ford's Theatre and was the one who allowed the assassin, John Wilkes Booth, to enter. Forbes and the president's guard then left for a drink, leaving Lincoln unattended, Raab says.
Mary Todd Lincoln ended up blaming Forbes for her husband's death.
"Lincoln," a film about the 16th president and his battle to end slavery, is up for 12 Academy Awards this year, including best picture. The ceremony is scheduled to be broadcast Sunday night.

Part of complete coverage on
May 23, 2013 -- Updated 2302 GMT (0702 HKT)

When the former teacher Ingrid Loyau-Kennett saw the bloodied man wielding a knife, she tried to engage him in a conversation to distract him.
May 24, 2013 -- Updated 1029 GMT (1829 HKT)

The breakdown of the education system, growing youth unemployment and insecurity swelled Boko Haram, 'Funmi Olonisakin writes.
May 24, 2013 -- Updated 0648 GMT (1448 HKT)

"It's always the one we feared, the lone wolf that can come from nowhere and not be on our radar," said ex-London police chief John Yates.
May 24, 2013 -- Updated 0613 GMT (1413 HKT)

Christiane Amanpour and Nic Robertson give their insight on the brutal murder of a man in broad daylight. What's behind the horrific attack?
May 24, 2013 -- Updated 1054 GMT (1854 HKT)

In India, a child goes missing every eight minutes. What is behind this devastating statistic felt most by the parents left searching?

Learn about one woman's tireless battle against sex slavery in the Philippines, with Manny Pacquiao in her corner. Watch the full version here.
May 23, 2013 -- Updated 1043 GMT (1843 HKT)

Ai Weiwei, the controversial Chinese artist-activist, has released a music single and video inspired by his harrowing detention by the government.
May 24, 2013 -- Updated 1013 GMT (1813 HKT)

Meet Ugandan Ruganzu Bruno who uses recycled materials to create functional pieces of art, raising environmental awareness through his art.
May 24, 2013 -- Updated 1148 GMT (1948 HKT)

The Germans are coming, this time in the form of the first all-German Champions League football final -- and this time, London cannot wait.
May 23, 2013 -- Updated 1106 GMT (1906 HKT)

Bayern Munich's super fan Boris Becker takes a tour of London ahead of the 2013 Champions League final. What are his favorite spots?
May 23, 2013 -- Updated 1415 GMT (2215 HKT)

Imagine if you could paint a working light switch directly onto your wall, without any need for sockets, cables or wiring. Well, now you can.

Today's five most popular stories