Mrs. Lincoln seeks a baby-sitter in newly published letter
February 21, 2013 -- Updated 2258 GMT (0658 HKT)
STORY HIGHLIGHTS
Mary Todd Lincoln requests a baby-sitter in the 1864 letter
She needed someone to watch their 11-year-old son, Tad
The letter is being offered for sale, valued at $15,000
(CNN) -- President Abraham Lincoln and his wife, Mary Todd, needed a baby-sitter.
It was April 18, 1864, and the Lincolns had planned to go to a fair in Baltimore, returning the next day. They needed someone to watch their 11-year-old son, Tad.
A newly published letter from Mrs. Lincoln requesting a sitter gives rare insight into the family's life inside the Lincoln White House, showing one way the family had to juggle their busy schedules, just like everyone else.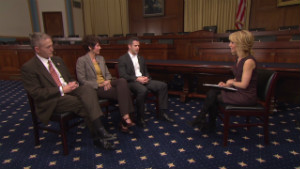 Lessons for Congress from 'Lincoln'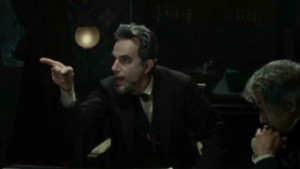 Congressman: 'Lincoln' got it wrong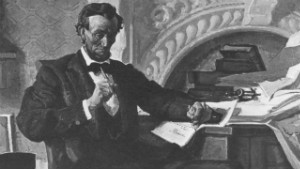 1865: Lincoln talks of 'sin of slavery'
The letter is being offered for sale by the Raab Collection, a dealer in historical documents, valued at $15,000.
It's not long -- just one line -- but the signed letter is in the first lady's hand.
"Hon. Mr. Harrington, We would like to have the services of Charles from today, at 2 P.M. until tomorrow at 11 A.M. Very Resp. Mrs. Lincoln."
"Charles" was Charles Forbes, a Treasury Department employee who was detailed to the Lincolns and often served as the president's valet, footman, messenger or attendant, according to the Raab Collection.
George Harrington was assistant secretary of the Treasury and Forbes' boss and handled personal financial matters for the Lincolns.
"Children in the White House have always held a great fascination with the American people," said Nathan Raab, vice president of the Raab Collection. "It shows the president and first lady at their most personal, their most human."
Mary Todd Lincoln ended up not going to the Baltimore event, likely too burdened with preparations for a reception the next night, the final White House reception of the season, Raab says.
Forbes' close family relationship soured a year later when President Lincoln was assassinated. Forbes was seated outside the president's box at Ford's Theatre and was the one who allowed the assassin, John Wilkes Booth, to enter. Forbes and the president's guard then left for a drink, leaving Lincoln unattended, Raab says.
Mary Todd Lincoln ended up blaming Forbes for her husband's death.
"Lincoln," a film about the 16th president and his battle to end slavery, is up for 12 Academy Awards this year, including best picture. The ceremony is scheduled to be broadcast Sunday night.

Part of complete coverage on
May 23, 2013 -- Updated 0227 GMT (1027 HKT)

The nature of the London attack is not unprecedented, says one terror analyst. There's a track record of Islamist extremists targeting soldiers in the West.
May 21, 2013 -- Updated 2217 GMT (0617 HKT)

The image of the Gaza boy and his father under a hail of Israeli bullets became a powerful symbol. Now Israel insists its military is not to blame.
May 22, 2013 -- Updated 1831 GMT (0231 HKT)

The tornado that ripped through Oklahoma saw teachers rise to be surrogate parents, protectors and heroes, according to LZ Granderson.
May 21, 2013 -- Updated 1714 GMT (0114 HKT)

Did you know that hurricanes can also produce tornadoes? Read facts you didn't know about destructive twisters.
May 22, 2013 -- Updated 1301 GMT (2101 HKT)

The petite frame of 19-year-old Zoe Smith should fool nobody -- she's a weightlifting warrior who has fought stereotypes and broken a British record.
May 22, 2013 -- Updated 0441 GMT (1241 HKT)

Prime Minister Shinzo Abe calls women "Japan's most underutilized resource," yet traditions have been hard to overcome.
May 22, 2013 -- Updated 1455 GMT (2255 HKT)

According to the United Nations' mission in Iraq, 712 Iraqis were violently killed in April 2013. This is both normal and extraordinary.
May 22, 2013 -- Updated 1121 GMT (1921 HKT)

Myanmar's Muslims have generally coexisted with the Buddhist majority. But ethnic fault lines are exposed as it emerges from military rule.
May 23, 2013 -- Updated 0221 GMT (1021 HKT)

A quarter century after his death, American pop artist Andy Warhol has popped up in China again after his first and only trip to the country in 1982.
May 22, 2013 -- Updated 1439 GMT (2239 HKT)

Revolutionary bionic exoskeletons like the metal suit worn by comic book hero Tony Stark may be closer than you think.

Today's five most popular stories