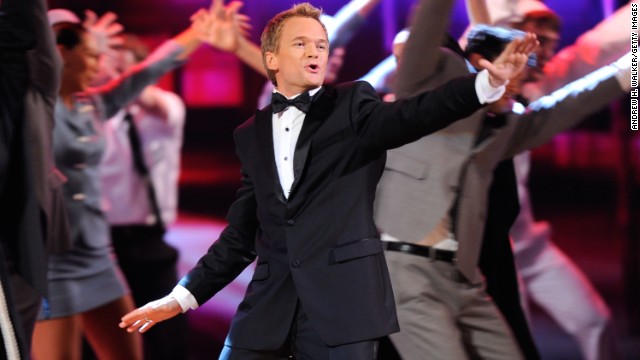 Neil Patrick Harris, seen here hosting the 65th annual Tony Awards, has been tapped to emcee the Academy Awards ceremony in February 2015. Harris says it's a dream come true. Let's see how he stacks up against hosts of Oscars past ...
big thumbs up
in a CNN poll.
Ellen DeGeneres hosted the Academy Awards for the second time in 2014; her first shot at the gig was in 2007. She posed for a selfie mid-show with several famous faces during her second time out and kept the tone congenial. Some critics panned her jokes as mean-spirited, but viewers gave her a
We are not making this up. In 1958, an animated (and bare-bottomed) Donald Duck co-hosted the show with Bob Hope, Jack Lemmon, Rosalind Russell and James Stewart.
Hugh Jackman was high-energy, classy and charming when he hosted the Oscars in 2009. Who could have imagined it from Wolverine?
took the stage wearing a Hannibal Lecter mask
because "The Silence of the Lambs" was nominated for seven awards. (The thriller won best picture.)
After hosting the Academy Awards nine times from 1990 to 2012 (he also opened the 2006 Oscars), it's no secret that Billy Crystal knows how to put on a good show. One of the veteran host's most notable skits took place in 1992. Crystal
hilarious, lighthearted jokes
at the expense of those present.
In 2010, three-time host Steve Martin teamed up with his "It's Complicated" co-star Alec Baldwin. The pair earned laughs with their repartee and told some
The fact that Bob Hope hosted the Academy Awards 14 times is enough to earn him a spot on this list. Whether Hope was hosting or co-hosting, he seemed to receive praise from critics. The Academy honored him with the Jean Hersholt Humanitarian Award in 1960.
"African Queen" in 1999
to
entering from the ceiling in 2002
. But it was the 1996 Academy Awards that earned Goldberg, the first African-American woman to host the show, a spot on this list. "So. Didja miss me?" the comedian said as she took the stage. The quip referenced David Letterman's failed attempt at hosting the year before.
Four-time host Whoopi Goldberg has found plenty of creative ways to open the Oscars, from dressing as the
Hollywood writers' strike
had come to an end. With best picture nominees such as "There Will Be Blood" and "No Country for Old Men" (which won),
Stewart joked
, "Does this town need a hug?" Referencing another contender, "Juno," Stewart added, "All I can say is thank God for teen pregnancy."
Two-time host Jon Stewart was entertaining as ever when he took the stage in 2008 after the
the year before
with Goldie Hawn and Paul Hogan. However, the comedian sealed his fate the moment he delivered his opening line, "Good evening, Hollywood phonies."
People had high hopes for Chevy Chase in 1988 after Chase co-hosted the ceremony
The show ended early
, leaving Lewis to fill 20 minutes of airtime by bringing stars on stage and making them dance.
Three-time host Jerry Lewis had to resort to improvisation when he hosted the 1959 Academy Awards alongside Bob Hope, David Niven, Sir Laurence Olivier, Tony Randall and Mort Sahl.
awkward
hosts in the history of the Academy Awards. Hathaway got flak for trying too hard, while Franco was criticized for having his head in the clouds. "The worst Oscarcast I've seen, and I go back awhile," Roger Ebert tweeted. "Some great winners, a nice distribution of awards, but the show? Dead. In. The. Water."
Anne Hathaway and James Franco are two of the most
The reviews were mixed for Seth MacFarlane when he hosted the show in 2013. While the ratings were high, there was controversy with some of the jokes and tone. The national director of the Anti-Defamation League,
Best, worst and weirdest Oscar hosts of all time
Best: Ellen DeGeneres
Weird: Donald Duck
Weird: Paul Hogan
Best: Hugh Jackman
Best: Billy Crystal
Best: Johnny Carson
Best: Steve Martin and Alec Baldwin
Best: Bob Hope
Best: Whoopi Goldberg
Honorable mention: Jon Stewart
Worst: David Letterman
Worst: Chris Rock
Worst: Chevy Chase
Worst: Jerry Lewis
Worst: Anne Hathaway and James Franco
Honorable mention: Seth MacFarlane
STORY HIGHLIGHTS
Dean Obeidallah would love an Oscar, but thinks they mostly don't matter in long run
He says telecast not the draw it once was, and winning doesn't mean bigger box office
He says for stars win often doesn't mean work; award season makes Oscars anticlimatic
Obeidallah: Why not give Oscar awards first, then follow with smaller awards later?
Editor's note: Dean Obeidallah, a former attorney, is a political comedian and frequent commentator on various TV networks including CNN. He is the editor of the politics blog "The Dean's Report" and co-director of the upcoming documentary, "The Muslims Are Coming!" Follow him on Twitter: @deanofcomedy.
(CNN) -- If I won an Oscar, I'd carry it around it with me everywhere. I'd start every conversation with, "Well, as an Oscar winner..." I'd wear a pin that says, "Ask me about my Oscar." I might even get a tattoo on my neck of the golden figurine.
But that's just me. Because beyond the personal thrill of winning, the Oscars don't matter. The golden statue is increasingly becoming nothing more than a shiny paperweight.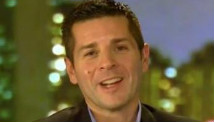 Dean Obeidallah
And I say this as someone who loves movies, appreciates the talented people who make them and has long watched the awards show. But in three categories the Academy Awards have lost their luster: the TV telecast, the box office impact of the awards on movies and their effect on people's acting careers.
Are viewers particularly interested in watching the Oscars? Not so much. TV ratings show pretty clearly that percentage of people watching the Academy Awards has trended downward over the years. For example, in 2000, nearly 47% of the people watching TV on Oscar night watched the Academy Awards. It has not been that high since, and in 2012, the number had fallen to 34%. In fact, the 2012 Grammy awards had higher overall ratings than that year's Oscar telecast.
Why? There's almost no surprise left. Viewers have a fairly good idea of who will win every big award after the parade of award shows that queue up in the weeks before the Oscars. There are so many! The Golden Globes, Screen Actors Guild, Director's Guild, Producers Guild, the guys who run the deli by my apartment award show, etc. Oscar night feels more like a coronation than an actual awards show.
The only Oscar surprise this year -- and it's not one that will help the TV ratings -- is the Academy voters' bizarre snub of Ben Affleck for a Best Director nomination for his film "Argo." Affleck won Best Director honors at this year's Golden Globes, as well as at the Director's Guild, SAG and Producer's Guild awards. He even won the best director prize at the British Academy Awards. Apparently, the Academy voters still won't forgive Affleck for the stinker "Gigli."
Bergen: 'Zero Dark Thirty': Did torture really net bin Laden?
In the category of how much does an Oscar help your film at the box office, the envelope says: Not much. Sure, there's an "Oscar bump," but look at the 2009 Best Picture winner, "The Hurt Locker." It ended up grossing only $17 million in the United States. Keep in mind that $100 million in domestic box office receipts is generally considered a hit. $17 million is a bomb.
Also last year's Oscar winner for Best Picture, "The Artist," ended up earning approximately $45 million in U.S. theaters. No boffo hit there.
Cullen: With 'Lincoln', a new frontier for Day-Lewis
And here's something that the Academy Awards hate to hear: Winning a Golden Globe has proven to be much more profitable for a movie than winning an Oscar. That is at least according to a recent analysis that looked at award-wining films over the past 12 years. Edmund Helmer, a statistician whose website, BoxOfficeQuant.com, analyzes film industry statistics found that movies that won an Academy Award had on average a $3 million bump in box office sales. However, Golden Globe winners saw on average a pop of $14 million. Pretty big dollar difference.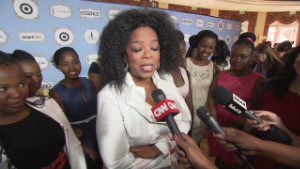 Oprah on where she'll watch the Oscars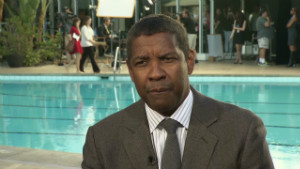 Denzel Washington at the Oscars Luncheon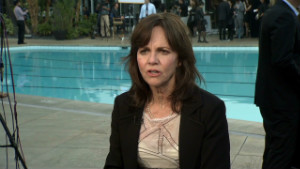 Sally Field at the Oscars Luncheon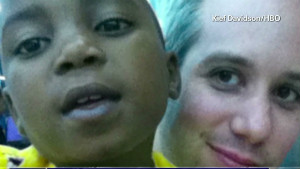 Film director saves kids' lives
And in the category of how much does an Oscar help your acting career, there's no denying it can help. But Oscar gold doesn't always translate into personal gold. Many talented actors and actress have won this coveted award only to find themselves with little film work a few years later. I'm talking Oscar winners like Mira Sorvino, Joe Pesci, Louis Gossett Jr. and Kim Basinger.
Perhaps the most glaring example of this is actress/comedian Mo'Nique, who won the 2009 Best Supporting Actress award for her role in "Precious." According to the Internet Movie Date Base (IMDb), her only movie since her Oscar triumph went straight to video.
Conversely, there's a long list of amazingly talented actors and actresses who have yet to win an Oscar. A partial list includes Leonardo DiCaprio, Julianne Moore, Tom Cruise, Gary Oldman, Johnny Depp and Annette Benning.
Obviously, Academy Awards organizers have little impact on some of these issues. But one change they can consider is moving the Oscars up to take place before the other award shows -- like states in the presidential primaries. At least then the Academy Awards will provide real drama as to winners and losers.
Despite knowing the likely winners, I'm still looking forward to watching Sunday's Oscars. This year's host is the very funny Seth Macfarlane. Although I think the funniest moment of the awards' show may be when Russell Crowe sings a song from "Les Misérables."
Follow us on Twitter @CNNOpinion.
Join us on Facebook/CNNOpinion.
The opinions expressed in this commentary are solely those of Dean Obeidallah.