Twitter account of Pistorius' brother hacked, falsely posting media availability
February 24, 2013 -- Updated 1711 GMT (0111 HKT)
STORY HIGHLIGHTS
Pistorius family expresses relief upon his being freed on bail
Twitter account of Carl Pistorius is hacked, a family rep says
Tweet falsely states that Olympian Oscar Pistorius was giving interviews
Pistorius, freed on bail on a murder charge, isn't speaking to media, rep says
(CNN) -- A hacker falsely posted on the Twitter account of Oscar Pistorius' older brother Saturday that the South African Olympian was going to do media interviews, a family spokeswoman said.
Carl Pistorius didn't post such a tweet, and he and his sister, Aimee, were canceling all their social media accounts Saturday, said family spokeswoman Janine Hills. All three Pistorius siblings live in South Africa, she said.
On Friday, Oscar Pistorius was freed from jail on $112,000 bail eight days after the shooting death of his model girlfriend, Reeva Steenkamp, 29.
Pistorius, 26, is charged with premeditated murder in her February 14 death.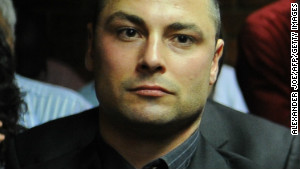 Pistorius' brother faces his own charges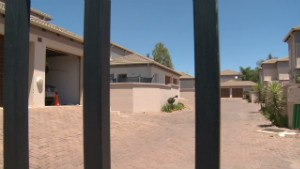 Gated community not enough in S. Africa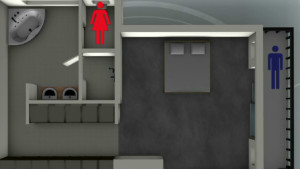 A virtual look at Pistorius' defense
"It is most unfortunate that during this sensitive time, someone would choose to hack into Oscar Pistorius older brother, Carl Pistorius' Twitter handle," Hills said in a statement. "Carl did not tweet this afternoon, out of respect to Oscar and Reeva."
Hills said she heard on a South Africa radio station that Carl Pistorius' Twitter account stated that Oscar Pistorius was going to speak to the media.
"This is untrue," Hills told CNN in a separate interview. "I spoke to Oscar myself. He has not spoken to anybody and does not plan on doing any interviews."
The hacking apparently occurred Saturday afternoon, she said.
Meanwhile, Oscar Pistorius' family and friends expressed "immense relief" Saturday about how he was freed on bail, a relative said.
"What happened has changed our lives irrevocably," said Arnold Pistorius, the athlete's uncle, referring to the events surrounding Steenkamp's death.
Oscar Pistorius said he fired his gun because he thought an intruder was hiding in a toilet room inside the bathroom of his Pretoria home, not realizing it was actually Steenkamp inside.
"We are acutely aware of the fact that this is only the beginning of a long road to prove that, as we know, Oscar never intended to harm Reeva, let alone cause her death," Arnold Pistorius said in a statement. "We realize that the law must run its course, and we would not have it any other way."
CNN's Lonzo Cook and Aliza Kassim contributed to this report.

Part of complete coverage on
Oscar Pistorius
March 1, 2014 -- Updated 1431 GMT (2231 HKT)

Murder or a tragic accident? Go inside Pistorius' home to find out each side's argument as South Africa's trial of the century gets under way.
March 3, 2014 -- Updated 1410 GMT (2210 HKT)

He was the so-called "Fastest Man on No Legs," and his inspiring story captured the imagination of the world at the London Olympics.
March 3, 2014 -- Updated 1409 GMT (2209 HKT)

The striking, platinum-haired model was gearing up for her reality television debut.
March 11, 2014 -- Updated 1005 GMT (1805 HKT)

Pistorius is accused of deliberately shooting his girlfriend Reeva Steenkamp. What might happen next?
February 21, 2013 -- Updated 1227 GMT (2027 HKT)

Pistoriu's version of events that night. The athlete was too distraught to read out the statement himself last year.
March 3, 2014 -- Updated 1034 GMT (1834 HKT)

The Pistorius case has shown the world that many South Africans live with a palpable, almost paranoid, fear of having their homes broken into.
March 3, 2014 -- Updated 1044 GMT (1844 HKT)

South African prisons are frequently overcrowded, putting a strain on sanitation, ventilation and medical care, says a civil society group.
June 3, 2013 -- Updated 1745 GMT (0145 HKT)

Previously unseen photographs of Reeva Steenkamp show the South African beauty just months before her tragic death.
February 26, 2014 -- Updated 1412 GMT (2212 HKT)

A year to the day he killed his girlfriend, blade runner Oscar Pistorius broke his silence, describing her death as a "devastating accident."
February 16, 2014 -- Updated 1708 GMT (0108 HKT)

The photos of Oscar Pistorius and girlfriend Reeva Steenkamp appear to show a young couple in love.
June 3, 2013 -- Updated 0049 GMT (0849 HKT)

Oscar Pistorius is a broken man who has to live with the fact that he killed the love of his life, his uncle has told CNN in an exclusive interview.
March 3, 2014 -- Updated 0913 GMT (1713 HKT)

He was the first amputee to compete at an able-bodied Olympics. Now, he's being accused of murdering his girlfriend.
March 1, 2014 -- Updated 1913 GMT (0313 HKT)

A week before her death, South African model Reeva Steenkamp talked about her secure, blissful environment.
Today's five most popular stories