Oscar Pistorius' brother Carl accused in 2010 death
February 26, 2013 -- Updated 1626 GMT (0026 HKT)
STORY HIGHLIGHTS
A Pistorius family attorney confirms that Carl Pistorius is charged with culpable homicide
Prosecutors blame Carl Pistorius for the death of a motorcyclist in 2010
His attorney says the motorcyclist crashed into Carl Pistorius' vehicle
Carl Pistorius' trial was rescheduled so he could support his brother
Johannesburg (CNN) -- As Olympic icon Oscar Pistorius faces a murder trial for shooting his girlfriend, his older brother is also charged in the death of a woman.
Carl Pistorius is accused in the 2010 death of a female motorcyclist, Pistorius family attorney Kenny Oldwage said.
Culpable homicide refers to "unlawful negligent killing," South African police say.
Prosecutors say Carl Pistorius was driving recklessly in Vanderbijlpark, South Africa, when he crashed with the motorcyclist in the daytime.
Oldwage disputes allegations that his client was driving recklessly and said the motorcyclist rode into Carl Pistorius' vehicle.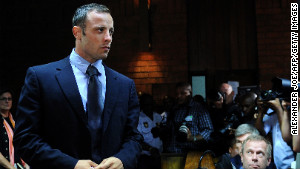 Mixed response to Pistorius bail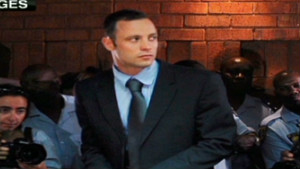 Oscar Pistorius granted bail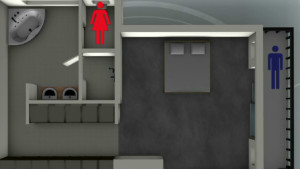 A virtual look at Pistorius' defense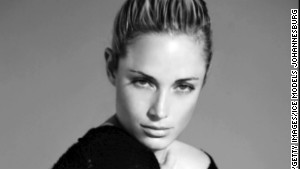 Who was Reeva Steenkamp?
"Carl deeply regrets the accident. Blood tests conducted by the police at the time proved that he had not been under the influence of alcohol, confirming that it was a tragic road accident after the deceased collided with Carl's car," a statement from the Pistorius family said.
The motorcyclist died in a hospital a couple of days after the accident, Oldwage said.
Carl Pistorius was initially scheduled to go on trial Thursday -- during the middle of his brother's four-day bail hearing.
The trial has been rescheduled for the end of March. His case could be over before his brother's murder trial is scheduled to start in June.
Carl Pistorius was a fixture at his younger brother's bail hearing last week, handing Oscar tissues as the 26-year-old sobbed uncontrollably in court.
Oscar Pistorius, the double-amputee sprinter known as the "Blade Runner," is charged with premeditated murder in the death of his girlfriend, model Reeva Steenkamp. Prosecutors say the Olympian killed her after a heated argument in the early morning hours of Valentine's Day.
Pistorius says he thought Steenkamp, 29, was an intruder.
After a four-day, emotionally wrenching bail hearing, the track star was granted bail Friday.
As part of his conditions for release, Oscar Pistorius cannot return to his home, where the shooting happened; must surrender his passport; and can't go near an airport.
It's unknown whether Oscar Pistorius will be in court to support his brother during his trial.
CNN's Karen Smith and Josh Levs contributed to this report.

Today's five most popular stories
Part of complete coverage on
Oscar Pistorius
October 21, 2014 -- Updated 2117 GMT (0517 HKT)

A stuffy, overcrowded cell. Perhaps two or three men to a single bunk. Lockdown for most of the day.
October 21, 2014 -- Updated 0939 GMT (1739 HKT)

He was the so-called "Fastest Man on No Legs," and his inspiring story captured the imagination of the world at the London Olympics.
September 13, 2014 -- Updated 0423 GMT (1223 HKT)

The striking, platinum-haired model was gearing up for her reality television debut.
October 13, 2014 -- Updated 1251 GMT (2051 HKT)

Her name is Thokozile Matilda Masipa, and she is the woman who decided the fate of athlete Oscar Pistorius.
June 3, 2013 -- Updated 1745 GMT (0145 HKT)

Previously unseen photographs of Reeva Steenkamp show the South African beauty just months before her tragic death.
February 16, 2014 -- Updated 1708 GMT (0108 HKT)

The photos of Oscar Pistorius and girlfriend Reeva Steenkamp appear to show a young couple in love.
October 20, 2014 -- Updated 1507 GMT (2307 HKT)

A week before her death, South African model Reeva Steenkamp talked about her secure, blissful environment.
March 3, 2014 -- Updated 0913 GMT (1713 HKT)

He was the first amputee to compete at an able-bodied Olympics. Now, he's being accused of murdering his girlfriend.
September 12, 2014 -- Updated 0831 GMT (1631 HKT)

Judge Masipa has Oscar Pistorius stand up as she reads her verdicts.
September 11, 2014 -- Updated 1518 GMT (2318 HKT)

CNN's Robyn Curnow looks back at some of the key moments in the trial.
October 21, 2014 -- Updated 0907 GMT (1707 HKT)

CNN's Robyn Curnow reflects on her visit to athlete Oscar Pistorius' home, before he was on trial for murder.
June 30, 2014 -- Updated 0744 GMT (1544 HKT)

Take a virtual tour of the athlete's apartment to see what happened.
April 14, 2014 -- Updated 0926 GMT (1726 HKT)

Prosecutor Gerrie Nel is known as the "bull dog" in South Africa's legal circles, and it's easy to see why.
April 10, 2014 -- Updated 1156 GMT (1956 HKT)

As the athlete is grilled in court, Becky Anderson asks psychologist Dr. James Thompson about his state of mind.