Bombings, suicide attack rock eastern Afghanistan; Taliban claim responsibility
February 24, 2013 -- Updated 0838 GMT (1638 HKT)
STORY HIGHLIGHTS
NEW: The Tailban claims responsibility for three attacks in eastern Afghanistan
Official: One person died after a car bomb targeted a national security building
In a second attack, an explosive-laden minibus targeted a police checkpoint
In a third attack, a suicide bomber detonated his vest at the gate of a police headquarters
Kabul, Afghanistan (CNN) -- A series of explosions in eastern Afghanistan killed at least one person and wounded six on Sunday, officials said.
In the first attack, a car bomb targeted a building belonging to National Directorate of Security, near the city of Jalalabad in Nangarhar province, a government spokesman said.
The early morning blast killed one person and wounded two others, provincial spokesman Ahmad Zia Abdulzai said.
In a second attack, a minibus packed with explosives targeted a police checkpoint in Logar province, said Den Mohammad Darwish, provincial government spokesman said.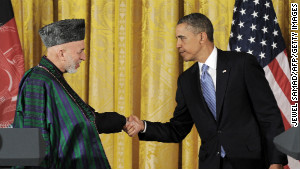 Who is calling the shots in Afghanistan?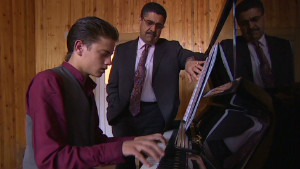 From Afghanistan to Carnegie Hall
That blast wounded three people, he said.
And in a third attack, a suicide bomber detonated his vest at the gate of a police headquarters in the Baraki Barak district of Logar province, police said.
One police officer was wounded, said Raees Khan, chief of security for Logar police.
Taliban spokesman Zabiullah Mujahid said the group was responsible for all three attacks, but gave different casualty tolls for each.
He said the attack in Nangarhar province killed 14 people, the minibus blast in Logar province wounded 20, and the suicide bombing in Logar province killed 13.
The Taliban are known for claiming responsibility for attacks and inflating casualty numbers.
Separately, a would-be suicide bomber was shot and killed in Kabul before he could carry out an attack, police said.
The man was driving a car packed with explosives and tried to enter the area of the Internal Security and High Peace Council offices in Kabul, Deputy Police Chief Daoud Amin said.
He was also wearing a suicide vest, Amin said.
Mujahid, the Taliban spokesman, said the group was not responsible for the planned attack in Kabul.
CNN's Karen Smith and Holly Yan contributed to this report.

Part of complete coverage on
May 21, 2013 -- Updated 2217 GMT (0617 HKT)

The image of the Gaza boy and his father under a hail of Israeli bullets became a powerful symbol. Now Israel insists its military is not to blame.
May 22, 2013 -- Updated 1247 GMT (2047 HKT)

The tornado that ripped through Oklahoma saw teachers rise to be surrogate parents, protectors and heroes, according to LZ Granderson.
May 21, 2013 -- Updated 1714 GMT (0114 HKT)

Did you know that hurricanes can also produce tornadoes? Read facts you didn't know about destructive twisters.
May 22, 2013 -- Updated 1301 GMT (2101 HKT)

The petite frame of 19-year-old Zoe Smith should fool nobody -- she's a weightlifting warrior who has fought stereotypes and broken a British record.
May 22, 2013 -- Updated 0441 GMT (1241 HKT)

Prime Minister Shinzo Abe calls women "Japan's most underutilized resource," yet traditions have been hard to overcome.
May 22, 2013 -- Updated 1455 GMT (2255 HKT)

According to the United Nations' mission in Iraq, 712 Iraqis were violently killed in April 2013. This is both normal and extraordinary.
May 22, 2013 -- Updated 1121 GMT (1921 HKT)

Myanmar's Muslims have generally coexisted with the Buddhist majority. But ethnic fault lines are exposed as it emerges from military rule.
May 22, 2013 -- Updated 1209 GMT (2009 HKT)

Actresses Carey Mulligan, Isla Fisher and Elizabeth Debicki tell CNN who gave them inspiration for their characters.
May 22, 2013 -- Updated 0521 GMT (1321 HKT)

A quarter century after his death, American pop artist Andy Warhol has popped up in China again after his first and only trip to the country in 1982.
May 22, 2013 -- Updated 1439 GMT (2239 HKT)

Revolutionary "bionic exoskeletons," like the metal suit worn by comic book hero Tony Stark, may be closer than you think.
May 21, 2013 -- Updated 1951 GMT (0351 HKT)

Photos: From Sharon Stone to Matt Damon, browse through the best from the Cannes red carpet this year.

Damnit we have work to do ... but not before we have another go at this annoyingly difficult web-based game.

Today's five most popular stories