How safe is hot air ballooning?
February 27, 2013 -- Updated 1636 GMT (0036 HKT)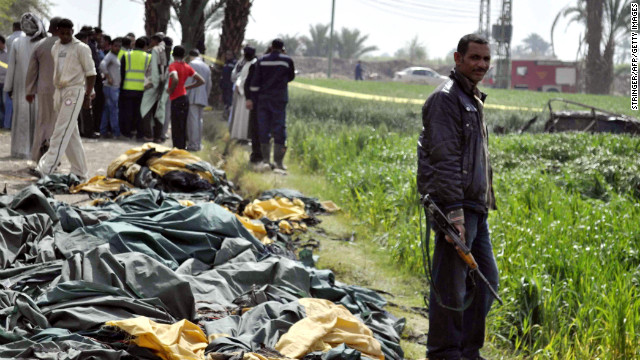 Egyptians inspect the site where a hot air balloon exploded over the city of Luxor on Tuesday, February 26. Eighteen tourists were killed when the balloon dropped almost 1,000 feet (about 300 meters), authorities said. Three people were injured.
A security officer and a rescue official examine the wreckage in the ancient city on February 26. It was the deadliest hot air balloon accident in the world in at least 20 years.
Egyptians check out the scene of the explosion.
An ambulance crew carries the body of a tourist who died in the crash.
Egyptian medics carry a body on a stretcher.
A body gets loaded onto an ambulance.
Fatal hot air balloon crash
Fatal hot air balloon crash
Fatal hot air balloon crash
Fatal hot air balloon crash
Fatal hot air balloon crash
Fatal hot air balloon crash