STORY HIGHLIGHTS
Rafael Benitez reveals he will leave Chelsea at the end of the season
Spaniard launches attack on club's fans following abuse at press conference
Benitez also hits out at "interim manager" title
Chelsea qualifies for FA Cup quarterfinal and will play Manchester United
(CNN) -- Perhaps somebody forgot to tell Rafael Benitez that the Oscars were last week.
It doesn't matter. Benitez's extraordinary post-match performance Wednesday managed to combine the good, the bad and the ugly as the Chelsea manager launched a scathing attack on his employers and club's supporters before revealing he will quit at the end of this season.
Here was Benitez, the victim. Here was the man in the middle of one of football's most high-pressure jobs being circled by an army of critics.
Perhaps the adrenaline kicked in. Perhaps he had just had enough. It was fight or flight.
Now he will await his fate, with the English club's billionaire owner Roman Abramovich -- who has employed nine managers in 10 years -- expected to take note.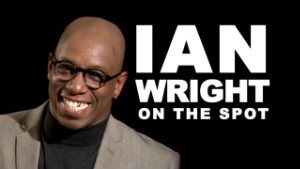 Wright: England team is overhyped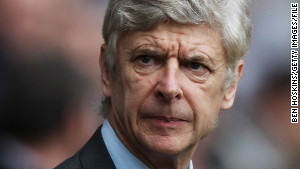 Can Wenger still motivate Arsenal?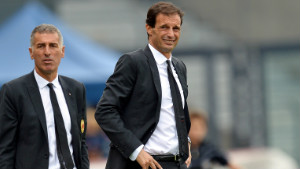 How did Allegri beat Barca?
Foreign owners in UK football: The good the bad and the ugly
Since Benitez walked into Stamford Bridge last November, the former Liverpool boss has been a sitting duck.
Protests, placards, songs about former managers from the stands -- even the most genial of men would have found their patience challenged.
Replacing a Chelsea favorite and Champions League-winning manager in Roberto Di Matteo was never going to be easy, but for Benitez, it has been a losing battle.
Out of the Champions League, beaten in the country's third cup competition by Swansea and 19 points off the league leader, Chelsea's season is in danger of collapsing.
Contrast that with the fact that the Blues were third and four points behind then leader Manchester City when Di Matteo was given his marching orders.
The Europa League is not seen as salvation -- not at least by those who sit in the stands with their thumbs pointed downwards in Benitez's direction.
More woe for Chelsea boss Benitez
Then there's the speculation surrounding alleged disagreements with key players and the constant scrutiny of his side's failings, and it's easy to see why Benitez has found life in west London so difficult.
Not even Wednesday's 2-0 win over second division Middlesbrough in the FA Cup -- which earned a quarterfinal clash with Manchester United -- could please the traveling Chelsea fans, who once again voiced their displeasure at the man they call the "interim manager."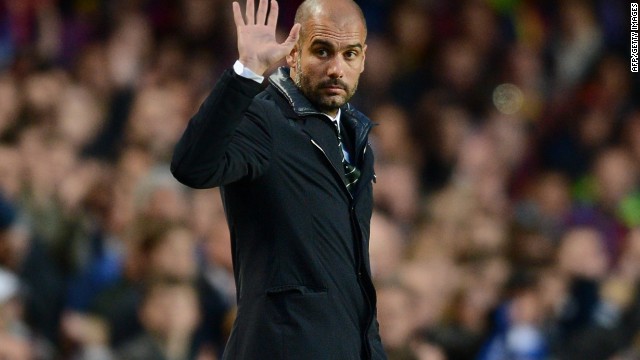 Pep Guardiola's decision to join Bayern Munich left many English Premier League fans shocked and stunned. The former Barcelona coach had been tipped to take over at Chelsea at the end of the season.
Steve McClaren told CNN that he had no other option but to leave England in a bid to restore his reputation after a disastrous spell in charge of the national team ended with failure to qualify for Euro 2008.
The late Bobby Robson was one of the few Englishmen to sample success abroad, winning trophies with PSV Eindhoven, Porto and finally Barcelona, where a young Jose Mourinho acted as his translator.
England manager Roy Hodgson enjoyed success in Europe before managing Fulham, Liverpool and West Bromwich Albion in the Premier League. He had a spell in charge of Inter Milan as well as the Swiss national side.
Scotland's Matt Busby led Manchester United to the European Cup in 1968 as well as domestic league glory on five separate occasions. Busby, who survived the Munich Air Disaster of 1958, is considered one of the most successful managers in British football.
Another Scotsman, Alex Ferguson, has enjoyed an astonishing run of success in more than quarter of a century at Manchester United, winning 12 Premier League titles, two Champions League crowns, five FA Cups and several other trophies.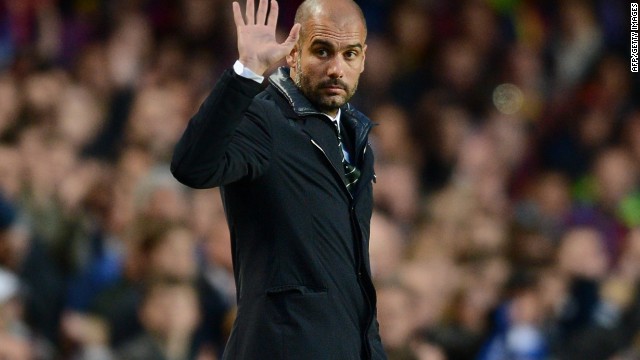 English managers: Where did it go wrong?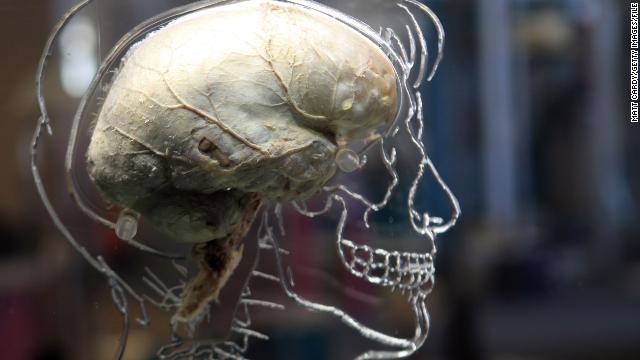 A new study from Brunel University in London has shown that soccer's best players are better equipped to anticipate their opponents' moves.
Legendary Dutch footballer Johan Cruyff famously said: "Football is a game you play with your brain," and the British research raises the possibility of brain training for young players to attune their senses.
Brunel's study suggests the world's top talent, like Barcelona's record-breaking striker Lionel Messi, are able to suppress their urge to act instinctively, which makes them less likely to fall for feints or tricks.
Players from novices to semiprofessionals were placed in an MRI scanner and shown video clips of a player dribbling towards them. They then had to decide in which direction to move in order to tackle them.
The results showed the more talented players were able to predict their opponents' moves better than those at the lower end of the scale. "I am confident the findings would be even stronger with professional players," Dr. Dan Bishop, who oversaw the study, told CNN.
Some of the game's top coaches need no convincing of the power of the brain. Real Madrid manager Jose Mourinho has met pioneering Belgian coach Michel Bruyninckx, who is a disciple of "brain-centered learning" in soccer. "Mourinho immediately understood what I'm trying to do and he asked a lot of intelligent questions," said Bruyninckx.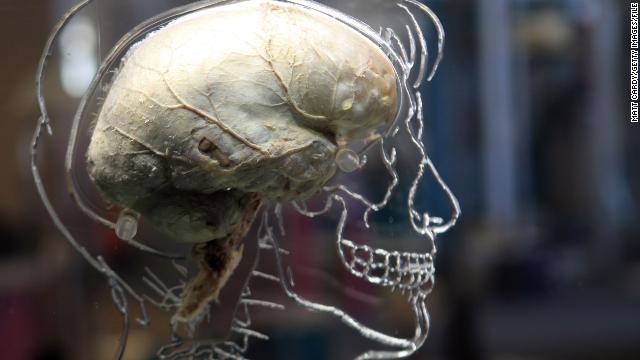 Training the soccer brain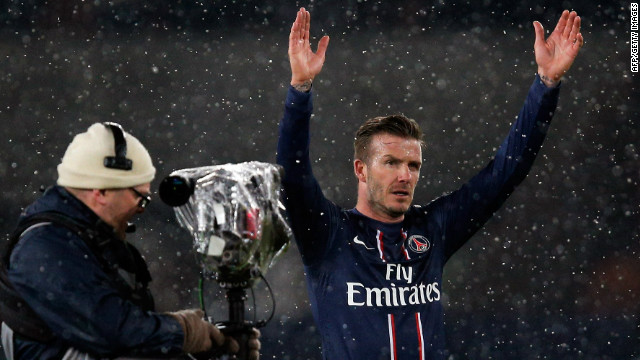 David Beckham acknowledges the crowd after making a winning debut for PSG against Marseille.
David Beckham received a rapturous reception from the 48,000 capacity crowd at the Parc des Princes.
Beckham warms up his 37-year-old limbs ahead of the match against Marseille at the Parc des Princes.
Beckham's wife Victoria weathered the bitterly cold conditions in the French capital as she watched from the stands.
Beckham's teammates celebrate their opening goal in the 2-0 win over Marseille which left them three points clear at the top.
Mario Balotelli could not find his scoring form as AC Milan were held 1-1 by his former club Inter in the San Siro.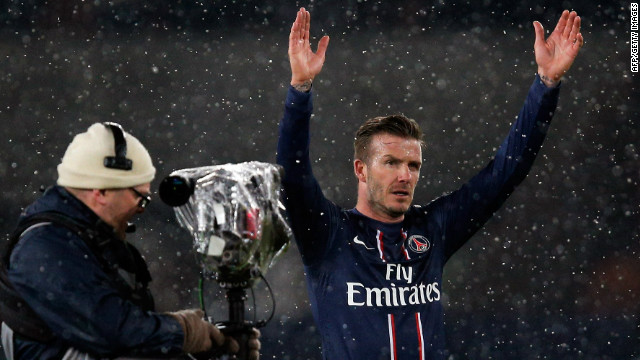 Contrasting fortunes for Beckham and Balotelli
"I have been in charge in football for 26 years," he told reporters.
"I have won the Champions League, won the FIFA Club World Cup, the FA Cup, the Italian Super Cup, the Spanish league twice, nine trophies, all the trophies you can win at club level.
"A group of fans, they are not doing any favors for the team when they are singing and wasting time preparing banners."
While Benitez accepted the post until the end of the season, he hit out at the use of the term "interim manager" and the club's insistence on using the title.
"It's because someone made a mistake," he added. "They put my title "interim manager" and I will leave at the end of the season, so they (the fans) don't need to waste time with me.
"They have to concentrate on supporting the team, that's what they have to do. In the end, they are not doing any favors to the club, to the rest of the fans and to the players.
"Every game they continue singing and they continue preparing banners, they are wasting time. What they have to do is support the team.
"If we cannot achieve what we expect to achieve, that is to be in the top four and be in the Champions League for next year, I will leave. They will stay in the Europa League.
"I am the manager. I will manage the players and I will make decisions. I will leave anyway -- I'm interim, as they say -- so they're wasting their time."
How much longer Benitez will have on screen in his current role is up for debate, but this is one performance his critics won't forget.