Mobile phones take a back seat as gadget show goes soft on hardware
STORY HIGHLIGHTS
CNET's Jason Jenkins says seemingly less sexy mobile operating systems drew his attention at the Mobile World Congress in Barcelona
Firefox's OS generated some of the biggest buzz but Jenkins thinks it will struggle to gain a major following in developed countries
Unbuntu Touch, an open source operating system slated for release in October, drew praise from Jenkins
Editor's note: Jason Jenkins is an Editor at CNET, the number one brand in consumer tech. He can be found tweeting @jenkojenkins. Follow CNET's coverage of the Mobile World Congress here.
Barcelona, Spain (CNN) -- I came to Mobile World Congress expected to be wowed by lots of shiny new gadgets, but I'm leaving impressed by the seemingly less sexy subject of mobile operating systems. Turns out there's a lot happening here.
A lot of the buzz was focused around the Firefox OS launch on Sunday. A rival to Android, iOS and Windows Phone, it seems unlikely it will get much traction in the West. But in places where people have yet to buy a smartphone it might stand a chance -- it's intended to run on less powerful phones that are cheap to make and sell.
One of the aspects of the launch that surprised most people was the number of manufacturers and network operators backing the OS.
Tell us: What's your dream smartphone feature?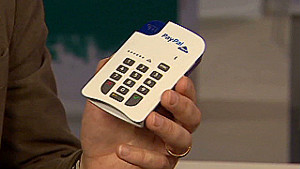 PayPal's mobile bet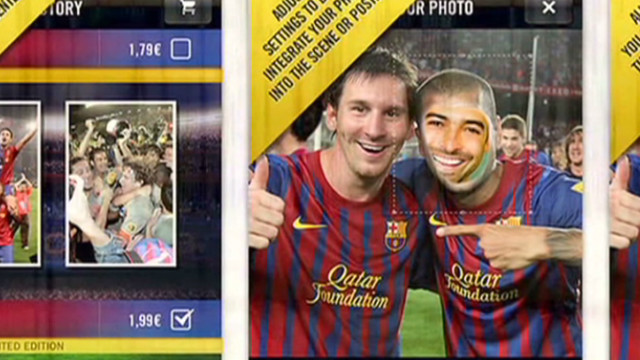 FC Barcelona: More than social media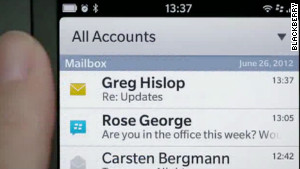 BlackBerry's comeback battle
That's a sign of how fed up those parties are getting of being told what to do by Apple and Google, and how worried they are that they are being increasingly locked out of the profits of the smartphone sector. They are lashing themselves to Firefox OS in the hope that it will lead to more money for them down the line.
Also shown off for the first time was Tizen, Samsung and Intel's alternative to Android.
Due later this year, Tizen has had a long history of false starts, so we were excited to take a look at it. It essentially looks a lot like Android, but seemed pretty janky to us and a long way from being ready for release to consumers. It wasn't the best of debuts for something so important.
Read more: Will we ever have battery-free mobiles?
But for me and the rest of the CNET team, the star of the show is something very few people will have heard of.
Ubuntu Touch is an operating system for mobiles and tablets coming in October. It doesn't have the big names attached to it like Firefox OS and Tizen, but it feels a lot slicker to us.
We have just named it the best of show and we're hoping that it is something we'll see in the real world very soon.
The opinions expressed in this commentary are solely those of Jason Jenkins

Today's five most popular stories
Part of complete coverage on
Mobile World Congress
March 13, 2014 -- Updated 1157 GMT (1957 HKT)

Mobile World Congress spans the full spectrum of untethered gadgetry, from the next generation of mobile phone networks to wireless charging technology.
February 26, 2014 -- Updated 1554 GMT (2354 HKT)

Big Data is like teenage sex: everyone talks about it, nobody really knows how to do it, everyone thinks everyone else is doing it, so everyone claims they are doing it.
February 26, 2014 -- Updated 1106 GMT (1906 HKT)

After three-plus years, the world's largest social media outlet is pulling the plug on its little-used e-mail service.
February 26, 2014 -- Updated 1446 GMT (2246 HKT)

Mobile World Congress returned to form this year, with Samsung, Sony, and Huawei all choosing to launch flagship devices in Barcelona. These are my picks from the show:
July 16, 2014 -- Updated 1142 GMT (1942 HKT)

Mobile World Congress begins in Barcelona Monday and amid the hoopla of new super-phones, largely unknown technologies will be revealed. And it will be these that change our lives.
February 24, 2014 -- Updated 1342 GMT (2142 HKT)

With a lack of gender diversity in the tech sector, the time has come to make women in ICT a norm rather than the exception
February 25, 2014 -- Updated 1025 GMT (1825 HKT)

The medical and healthcare sectors are in the midst of rapid change, and it can be difficult to see which new technologies will have a long-lasting impact.
February 25, 2014 -- Updated 2026 GMT (0426 HKT)

Facebook founder Mark Zuckerberg said WhatsApp was "worth more than $19 billion" during a speech given at Mobile World Congress in Barcelona Monday.
February 24, 2014 -- Updated 1944 GMT (0344 HKT)

Sony has announced a tie-up with the estate of Michael Jackson, allowing them to use his music to promote the release of a new smartphone.
May 1, 2014 -- Updated 1929 GMT (0329 HKT)

Financial transactions have always been at the heart of our society, but growing smartphone and Internet penetration are inspiring new, disruptive approaches.
February 24, 2014 -- Updated 1039 GMT (1839 HKT)

Google has heard all the concerns about Glass, its digital headset expected to hit the market by the end of the year.
February 18, 2014 -- Updated 1305 GMT (2105 HKT)

Looking for a new way to reach your fitness goals? Now's the time to check out some of the hottest fitness apps as 2014 gets underway.
October 31, 2014 -- Updated 1710 GMT (0110 HKT)

What if Facebook spent $19 billion on something and most people never noticed?

See full coverage from the world's biggest mobile technology conference in Barcelona, Spain.