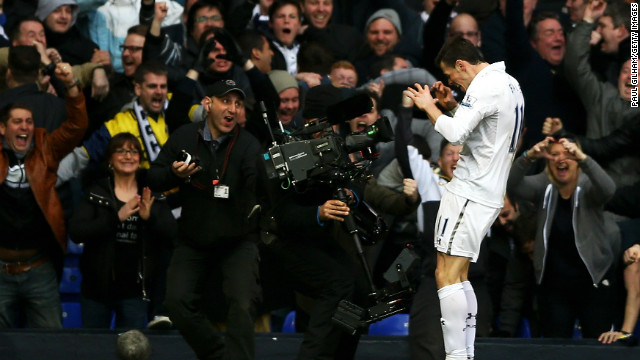 Gareth Bale poses in front of the television cameras after firing Tottenham into a 1-0 lead against arch rival Arsenal at White Hart Lane. The Welshman beat the offside trap before coolly slotting the ball into the net, leaving him free to produce his trademark heart shape celebration.
Aaron Lennon extended Tottenham's advantage just two minutes later when he stole in behind the defense before rounding Arsenal goalkeeper Wojciech Szczesny and rolling the ball into the empty net.
Per Mertesacker endured a dismal opening half, but it was his header which helped Arsenal force its way back into the game six minutes after interval. The German rose to meet Theo Walcott's free-kick and his effort took a deflection off Bale's head and soared into the corner.
Tenisons threatened to boil over as Tottenham captain Michael Dawson and Arsenal skipper Thomas Vermaelen reacted angrily after the visiting team decided not to kick the ball out of play for Emmanuel Adebayor to receive treatment.
Gylfi Sigurdsson should have wrapped up the points after running through on goal but the midfielder decided to try and square the ball for Bale with just the goalkeeper to beat.
Arsenal manager Arsene Wenger was left frustrated as his side slumped to defeat and left their hopes of reaching next year's Champions League in jeopardy. The Frenchman's team is seven points behind rival Tottenham, while it sits five points off fourth place Chelsea
Tottenham players celebrate at the full time whistle following the 2-1 win Sunday. Tottenham is currently enjoying a 12-game unbeaten run in the Premier League and sits just two points behind second place Manchester City.
Rodrigo Palacio came off the bench to save Inter Milan as it came from two goals down to win 3-2 at Catania in Serie A. Palacio scored a 92nd minute winner following a pulsating contest.
Mario Gomez scored the only goal of the game as Bayern Munich retained its 17 point lead at the top of the Bundesliga with a 1-0 win at Hoffenheim. Bayern has won 20 of its 24 league games so far this season, suffering just one defeat.
Love in the air
Lennon on song
Per power
Red mist
Gilt-edged chance
Wenger woe
Winning feeling
Palacio to the rescue
Bayern cruise
STORY HIGHLIGHTS
Tottenham wins derby match against Arsenal 2-1 Sunday
Gareth Bale has now scored 20 goals for Spurs so far this season
Inter Milan fights back to win 3-2 at Catania in Serie A
Bayern Munich wins again to stay 17 points clear at summit
(CNN) -- On the London Underground there is a saying which has become synonymous with any tourist visit to the British capital.
"Mind the Gap".
It's up there with the Queen, a wonderfully indulgent cream tea, Beefeaters outside the Tower of London and all those quintessentially English pastimes which tend to draw those flocking from overseas.
It is a saying which has been emblazoned across numerous t-shirts and posters, while children on the underground seem to delight in repeating the famous phrase.
But now, in London at least, those three words have been hijacked by the supporters of Tottenham and Arsenal, who will now no doubt continue to mock each other until the end of the season.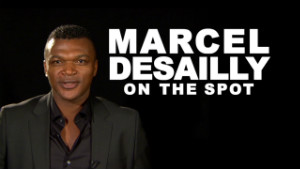 Marcel Desailly's Ghana regret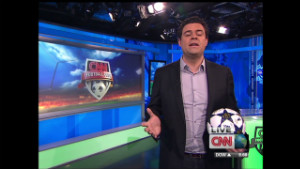 CNN FC: Has Barcelona's golden era ended?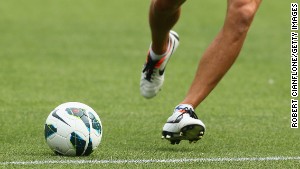 How does match fixing occur?
Following Tottenham's 2-1 win over its city rival Sunday, the "gap" is seven points with Andre Villas-Boas' side now occupying third place and more importantly, a qualification spot for next year's Champions League.
But Arsenal has been here before. Last season, Tottenham blew a 10-point advantage to allow its fiercest foe to take third spot and a place in Europe's elite competition.
Before Arsenal's astonishing comeback, which followed the 5-2 thrashing of Tottenham just over a year ago, it was those dressed in the blue and white which sang merrily about minding the gap.
It was a song they would come to regret as Arsenal grew in strength while Spurs faltered, eventually leading to Harry Redknapp's exit and the failure to reach the promised land of the Champions League.
But a year in football is a long time -- just ask Villas-Boas.
A year ago Monday, the man known as "AVB" was sent packing from Chelsea with his reputation in ruin.
Chelsea owner Roman Abramovich had paid $20 million to take the young Portuguese coach from Porto to Stamford Bridge less than 10 months earlier.
But his spell in charge proved a disaster, leaving the club on the brink of exit from the Champions League, out of the Premier League title race and facing humiliation.
Vilified for his team selections, his unorthodox style of crouching on the touchline and man-management skills, he was seen as "Mourinho-lite" and simply not in the same class as the "Special One."
Villas-Boas confirmed as new Tottenham boss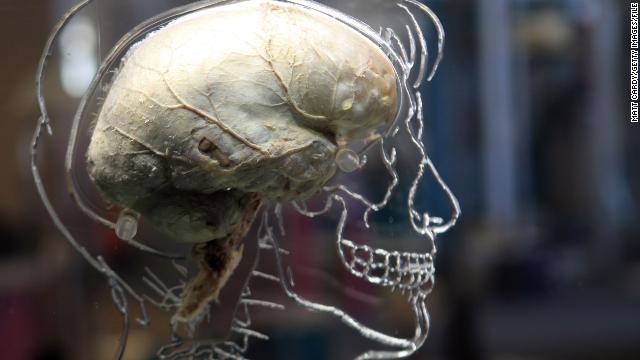 A new study from Brunel University in London has shown that soccer's best players are better equipped to anticipate their opponents' moves.
Legendary Dutch footballer Johan Cruyff famously said: "Football is a game you play with your brain," and the British research raises the possibility of brain training for young players to attune their senses.
Brunel's study suggests the world's top talent, like Barcelona's record-breaking striker Lionel Messi, are able to suppress their urge to act instinctively, which makes them less likely to fall for feints or tricks.
Players from novices to semiprofessionals were placed in an MRI scanner and shown video clips of a player dribbling towards them. They then had to decide in which direction to move in order to tackle them.
The results showed the more talented players were able to predict their opponents' moves better than those at the lower end of the scale. "I am confident the findings would be even stronger with professional players," Dr. Dan Bishop, who oversaw the study, told CNN.
Some of the game's top coaches need no convincing of the power of the brain. Real Madrid manager Jose Mourinho has met pioneering Belgian coach Michel Bruyninckx, who is a disciple of "brain-centered learning" in soccer. "Mourinho immediately understood what I'm trying to do and he asked a lot of intelligent questions," said Bruyninckx.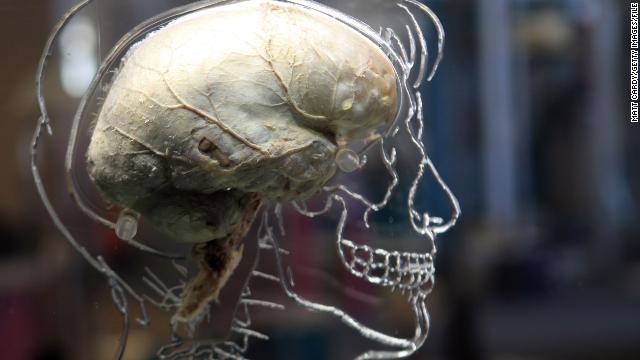 Training the soccer brain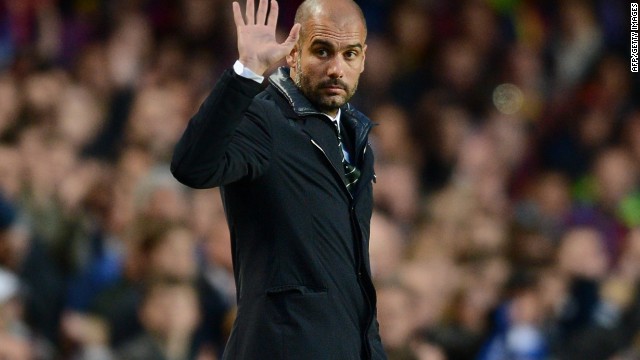 Pep Guardiola's decision to join Bayern Munich left many English Premier League fans shocked and stunned. The former Barcelona coach had been tipped to take over at Chelsea at the end of the season.
Steve McClaren told CNN that he had no other option but to leave England in a bid to restore his reputation after a disastrous spell in charge of the national team ended with failure to qualify for Euro 2008.
The late Bobby Robson was one of the few Englishmen to sample success abroad, winning trophies with PSV Eindhoven, Porto and finally Barcelona, where a young Jose Mourinho acted as his translator.
England manager Roy Hodgson enjoyed success in Europe before managing Fulham, Liverpool and West Bromwich Albion in the Premier League. He had a spell in charge of Inter Milan as well as the Swiss national side.
Scotland's Matt Busby led Manchester United to the European Cup in 1968 as well as domestic league glory on five separate occasions. Busby, who survived the Munich Air Disaster of 1958, is considered one of the most successful managers in British football.
Another Scotsman, Alex Ferguson, has enjoyed an astonishing run of success in more than quarter of a century at Manchester United, winning 12 Premier League titles, two Champions League crowns, five FA Cups and several other trophies.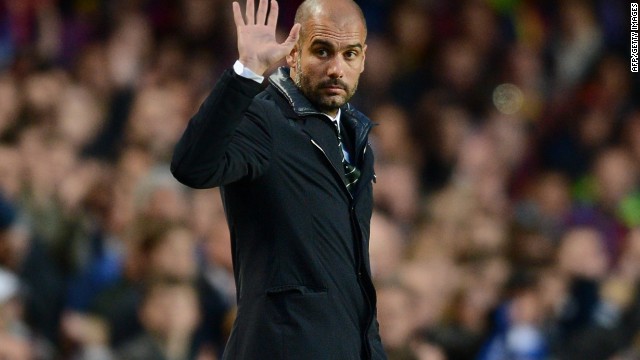 English managers: Where did it go wrong?
But a year on since leaving west London, Villas-Boas is steadily building a team bursting with potential, led by the ever improving Gareth Bale.
It was Bale, of course, who proved the man for the occasion, firing Tottenham ahead eight minutes before the break with a coolly taken finish -- his 20th of the season.
With nine goals in his past seven club games, Bale continues to astound, rightly or wrongly allowing comparisons with Cristiano Ronaldo and Leo Messi to gather pace.
While his imperious run of form has been a joy for Tottenham supporters, it is also the new found steel which has been lacking in the past, which has made this side a far more accomplished proposition.
AVB: Bayern is the perfect club for Guardiola
Once Aaron Lennon had added a second less than two minutes after Bale's opener, Arsenal was facing an uphill struggle.
Suddenly that gap was increasing and Arsenal's apathetic attitude to defending gave little to suggest that anything but a widening chasm between the two clubs.
Now unbeaten in 12 league games, Tottenham deserves to be taken seriously.
"Forever in our shadow" was what Arsenal fans used to chant at their rivals -- and with justification following its domination of north London since Wenger's arrival.
In fact, not since 1995 has Tottenham finished above Arsenal in England's top division, a statistic which will surely be consigned to history at the end of the current campaign.
Yes, Arsenal did find a route back into the game after the interval when Bale inadvertently directed Per Mertesacker's header into his own net.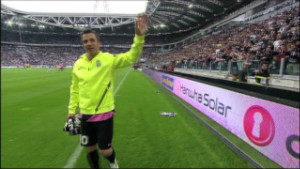 Del Piero's Juventus love affair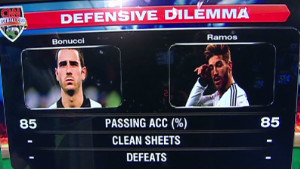 Best defender in the Champions League?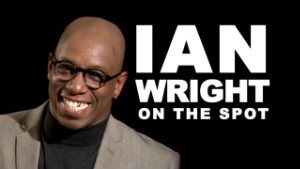 Wright: England team is overhyped
But Tottenham, marshaled by Michael Dawson and Jan Vertonghen, held out comfortably to claim a crucial victory in their quest for the Champions League and the domination of north London.
"It was very, very important for what it means, but obviously nothing is finished yet," Villas-Boas told Sky Sports.
"We have to believe that we still have to fight hard. Arsenal have to play Man City, we have to play Liverpool (next weekend).
"We try to profit from another important fixture and keep doing our job. It is important we gather as many points as we can to finish where we want to be.
"Last year, by this time, Arsenal made the difference of seven points to Tottenham and we know how it finished," Villas-Boas added.
"Motivations are now different. We are extremely confident. They are on a low at the moment. We have to continue to do our job."
For Arsenal and its beleaguered manager Arsene Wenger, the gap shows no sign of narrowing any time soon.
For 16 years it has been the ruler of its own backyard, but the neighbor is beginning to stir.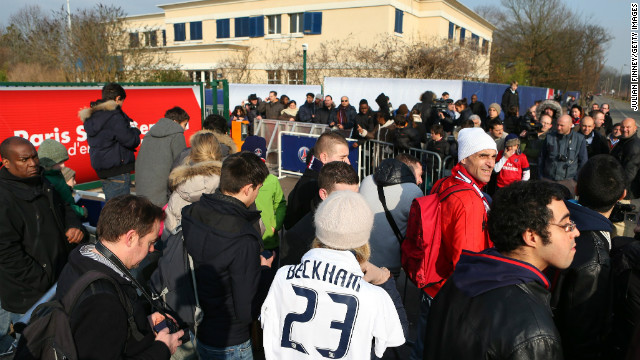 Hundreds of fans and journalists flocked to the Paris Saint-Germain training ground Wednesday to get a glimpse of David Beckham in action on the practice field. The interest in Beckham's move to the French club has caused huge excitement with the anticipation building ahead of the midfielder's possible debut on Sunday.
David Beckham took part in his first training session with his new Paris Saint-Germain teammates less than 24 hours after watching them claim a 2-1 win at Valencia in the last-16 round of the Champions League. on Tuesday.
Beckham, 37, was put through is paces at the club's open training day where more than 100 journalists turned up to witness the event. The former Manchester United and Real Madrid star is hoping to make his debut against Sochaux on Sunday, but it's not known if his pop star wife Victoria will be in attendance. Beckham's family has remained in London where his children Brooklyn, Romeo and Cruz attend school following their move from Los Angeles.
Beckham, who won 115 caps for England, has signed a five-month deal with the Qatari-backed club, but has revealed that his salary will be donated to a Paris children's charity. He will now hope to force his way into the side and link up with the likes of Zlatan Ibrahimovic, Lucas Moura and Ezequiel Lavezzi with the team six points clear at the top of Ligue 1.
Beckham waves to the waiting press pack as he makes his way out at the club's Camp des Loges training center in Saint-Germain-en-Laye, near Paris. The session, which was led by PSG's Italian coach Carlo Ancelotti, was shown live on French television.
Beckham shows off his new pink boots, a pair of which even Posh Spice might approve of. While Beckham is busy preparing for his debut, fashion designer Victoria was having her latest designs shown off by models in London.
After working up a sweat, Beckham throws off his top and gets back to work with the players who didn't feature in Tuesday's win at Valencia. If Beckham doesn't play against Sochaux on Sunday, he could line-up the following week against fierce rival Marseille and fellow Englishman Joey Barton.
Beckham takes to the sand as he steps up his training regime. Running on sand has several long-term benefits which includes strengthening the lower body muscles, burning more calories and is supposed to be easier on the joints as opposed to grass.
Beckham watched PSG's win at Valencia alongside the club's sporting director Leonardo. The pair looked on as their side edged out Valencia 2-1 in the first leg thanks to goals from Ezequiel Lavezzi and Javier Pastore, before Zlatan Ibrahimovic was sent off late on. The Swede will miss the second leg in the French capital on March 6.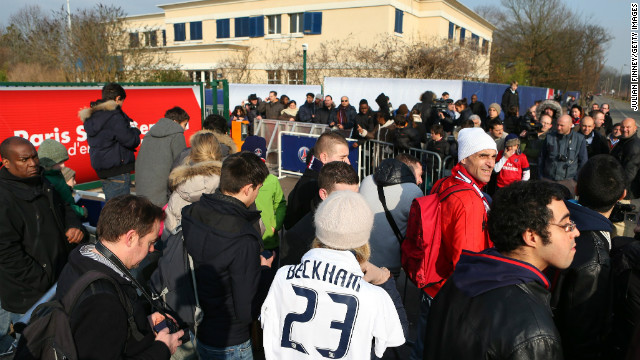 'Box Office' Beckham thrills French audience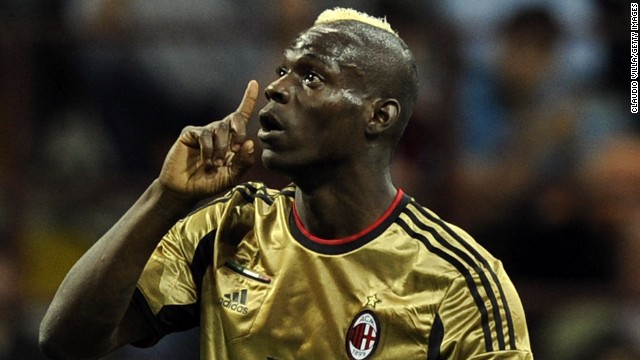 AC Milan's Mario Balotelli reacts to racist abuse from the visiting Roma fans at the San Siro in May. It was not the first time the Italian-born striker has been racially abused in Serie A.
Serie A side Lazio has already been punished four times in the 2012-13 season due to racist offenses by its fans in European matches.
"I don't care what game it is -- a friendly, Italian league or Champions League match -- I would walk off again," the Germany-born Kevin-Prince Boateng, who has represented Ghana, told CNN in an exclusive interview in January after he walked off in protest at racist abuse he was subjected to in a friendly match.
"I'm sad and angry that I'm the one that has to take action," added the AC Milan midfielder. "All the people who support me would support me in a big game. Players like Rio Ferdinand and Patrick Vieira have supported me and I just want to say thank you."
At the end of January, Boateng had a new teammate after AC Milan owner Silvio Berlusconi sanctioned a $30 million deal to sign striker Mario Balotelli from Manchester City. Berlusconi had previously branded Balotelli a "rotten apple."
La Stampa newspaper estimated that the signing of "Super Mario" could have been worth 400,000 votes in Berlusconi's bid for re-election in Italy back in February.
Before moving to England, the Italy-born Balotelli played for AC Milan's rivals Inter Milan, and during one Serie A match against Juventus the Turin club's fans once shouted: "There are no black Italians."
Soon after Balotelli returned to Italy, Inter Milan were fined $20,000 after racist chants from their fans about the AC Milan's striker at a match against Chievo. Inter play AC in the Milan derby on February 24.
"Berlusconi is an opportunist, who will say anything to win short-term support," Italian historian John Foot -- the author of the authoritative book on Italian football "Calcio" -- told CNN, in reference to the AC Milan owner's support for Boateng after the player walked off the pitch. "His comments are hypocritical at best, especially given his alliance with anti-immigrant and far-right parties, and his comments on Barack Obama (he called him 'sun-tanned')," added Foot. Berlusconi is pictured in the center, wearing a scarf.
Soon after Balotelli returned to Serie A, Berlusconi's brother Paolo -- during a political rally -- invited the public to an upcoming AC Milan match and was caught on camera -- the video was featured on the website of Italian newspaper La Repubblica -- saying: "OK, we are all off to see the family's little black boy." Paolo is pictured here, wearing glasses.
"I don't think you can run away, because then the team should have to forfeit the match," FIFA president Sepp Blatter told Abu Dhabi's The National newspaper. "This issue is a very touchy subject, but I repeat there is zero tolerance of racism in the stadium, we have to go against that. The only solution is to be very harsh with the sanctions (against racism) -- and the sanctions must be a deduction of points or something similar."
Two days after Boateng's walkoff, some sections of Lazio's crowd at Rome's Olympic Stadium were heard making monkey noises at Cagliari's Colombian striker Victor Ibarbo. However, the majority of the home crowd jeered and whistled to drown out the racists.
In 2010, Cameroon striker Samuel Eto'o suffered racist abuse from Cagliari fans when playing for Inter Milan in a Serie A game. The Sardinian club was subsequently heavily fined.
In 2005 the Italian authorities banned Paolo di Canio -- then playing for Lazio -- and fined him almost $11,000 for his use of a straight-arm salute. "The sports court decided that it was an act of racism," the head of Italy's Observatory on Racism and Anti-racism in Football, Mauro Valeri, told CNN. "The ordinary court, however, did not intervene. For me it's racism, for the Ministry of the Interior, no." Di Canio is now manager of English club Swindon Town.
While English football embarked on a program of stadium reconstruction after the 1980s disasters at Bradford, Heysel (pictured) and Hillsborough, Italian football has been arguably hampered by a lack of stadium redevelopment.
Of Serie A's big clubs, only Juventus has built a new stadium in recent years.
The Italian Ministry of the Interior has introduced an identity document -- "tessera del tifoso" -- for supporters to counteract hooliganism. In order to buy match tickets, fans must present their document, with the system designed to ensure away fans can't buy "home" tickets for games.
Owen Neilson is writing a book about Italian football grounds, "Stadio: The Life and Death of Italian Football." "If a stadia revolution is undertaken in Italy -- as it has happened in England -- a layer of culture unique to Italy will be tarmacked over, with 'Juventus Stadium' type replacements," said Neilson. "Football will be changed again in favor of profit and central figures in a club's history, such as Giuseppe Meazza (who played for both AC Milan and Inter) or Romeo Menti (Vincenza), will be moved from the spotlight . That will be a real loss."
"The Football Italian Federation, FIFA and UEFA must empower fan-based initiatives that are capable of creating a culture of self-regulation," Professor Clifford Stott, who has advised governments and police forces internationally on crowd management policy and practice, told CNN.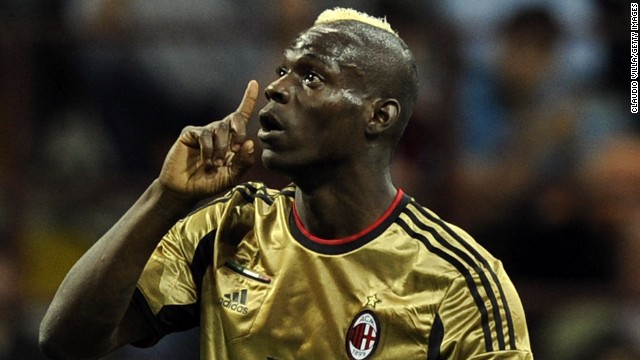 Italy's complex racism problem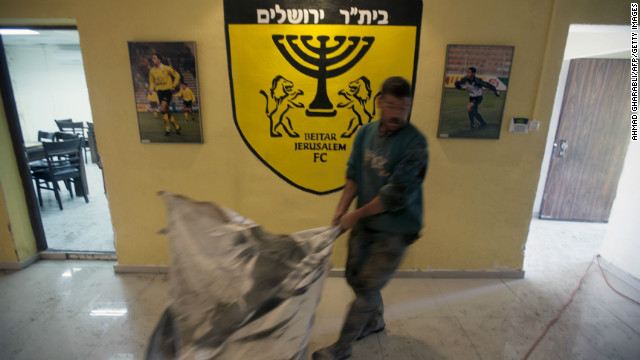 A club official at Beitar Jerusalem cleans up after the arson attack on the club's offices.
Dzhabrail Kadaev (left) and Zaur Sadaev were signed on January 26 by Beitar Jerusalem from Chechen side Terek Grozny. Both are Muslims.
Beitar Jerusalem fans display a banner reading "Beitar -- pure forever" at a match on January 26 after their signing of two Muslim players.
A club official examines the charred remains of the trophies won by Israeli league side Beitar Jerusalem after an arson attack on its clubhouse.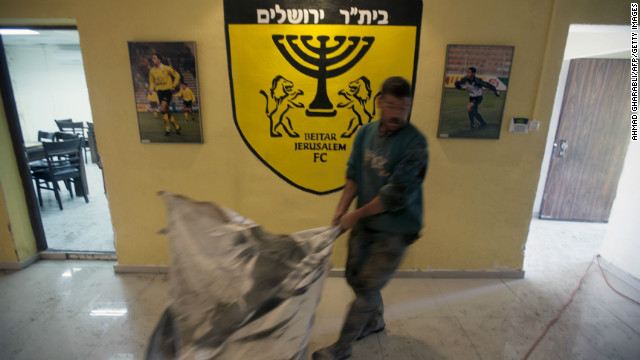 Beitar Jerusalem trophy room torched after two Muslim players sign for Israeli club
Without a trophy in eight years, on the brink of an exit from the Champions League, the Frenchman is facing the most difficult spell since he arrived at the club in October 1996.
But Wenger refutes any suggestion that Tottenham has overtaken his side in terms of quality.
"That's not the impression I got from the game today," he told Sky Sports News. "We were not efficient in those decisive zones, not at the back or up front.
"We were not cautious enough. On the two goals we played offside in a position where we shouldn't play offside.
"It is difficult to struggle with defeat because of the effort we put in and the energy level we put in over the 90 minutes was tremendous.
"We made it difficult for ourselves. We came back and dominated the game but the game was stop and go.
"It was difficult to get a flow in the final 20 minutes, we didn't find the second goal."
But as fans got back onto the London Underground this evening following the contest, the question marks over Wenger's future remain.
Monday will mark his 6000th day in charge and while supporters may be losing faith, Wenger is adamant Arsenal can still qualify for next season's Champions League
He added: "It's very frustrating, but we have to put the energy in every game like we did today and keep going, you never know.
"It would be absolutely terrible not to fight like mad because there are a lot of positives in the game.
"What happened today we have seen repeated so many times in big games that of course it's difficult."
Lazio punished for fourth racism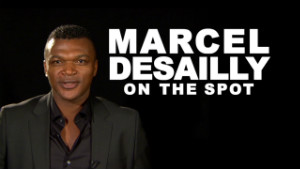 Marcel Desailly's Ghana regret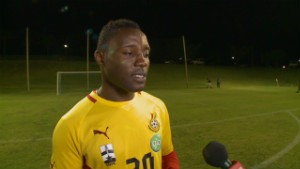 Juventus midfielder: Stop racism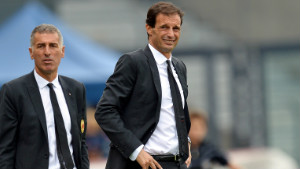 How did Allegri beat Barca?
In Italy, Rodrigo Palacio spared Inter Milan any embarrassment with a late cameo performance to steal a 3-2 win at Catania.
Trailing 2-0 at the break thanks to strikes from Gonzalo Bergessio and Giovanni Marchese, Inter fought back in the second half to turn the game on its head.
Ricky Alvarez halved the deficit before Palacio fired home an equalizer with 20 minutes remaining.
And with the contest entering the second minute of stoppage time, Palacio found space to drill home a dramatic winner.
"We had a terrible 20 minute period and were punished for our mistake on the first goal," coach Andrea Stramaccioni told Sky Italia.
"Luckily this team has thick skin and managed to fight their way back into the game.
"It's an important victory for us against a team which is in great form. Thankfully the real Inter emerged after the interval."
English managers on the brink?
Elsewhere, Fiorentina gained a 2-1 win over Chievo, Bolgona defeated Cagliari 3-0 and Emanuel Icardi's 58th minute effort secured all three points for Sampdoria against Parma.
Atalanta recorded a 2-0 win at Siena courtesy of Giacomo Bonaventura's double, while Torino and Palermo's game ended goalless.
In the late game, Roma defeated Genoa 3-1 with Francesco Totti on target.
Lewandowski brace earns Dortmund points
In Germany, Bayern Munich maintained its 17 point lead at the top of the Bundesliga following a 1-0 win over Hoffenheim.
Mario Gomez's strike gave Bayern its 10th straight win, despite being given a difficult afternoon by the relegation threatened side.
"The game was very difficult because of the opponent's league predicament," coach Jupp Heynckes told reporters.
"We had to work hard for the win, it wasn't brilliant or glamorous, but in return for 90 minutes work, we got three points.
"We were a bit superficial; we weren't direct enough and not lively enough. It took a while to warm up the engine."
Meanwhile, Bayern has been drawn at home to face Wolfsburg in the German Cup semifinal, while Freiburg will travel to Stuttgart in the other fixture.
In France, Lyon was held to a 1-1 draw at Brest, while Marseille reclaimed third place in Ligue 1 after coming from behind to defeat Troyes 2-1.
Lille saw off Bordeaux 2-1 in the day's late game thanks to goals from Ronny Rodelin and Salomon Kalou.
In Spain, Atletico Madrid was held to a goalless draw at Malaga as it missed out on the chance to close the gap on leader Barcelona.
Granada suffered a 2-1 home defeat by Mallorca, Espanyol drew 0-0 with Valladolid and Real Sociedad shared a six-goal thriller with Real Betis as it ended 3-3.