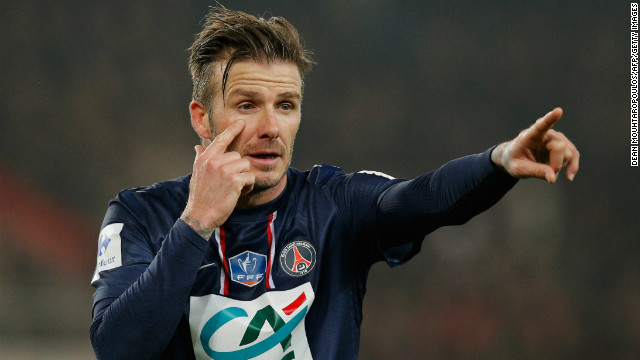 David Beckham made an immediate impact at Paris Saint-Germain, with victories in his first two appearances against French rivals Marseille.
He was unveiled at the Parc des Princes on the final day of the January 2013 transfer window, and announced that he will donate the pay he receives during his five-month contract to a children's charity in Paris.
Beckham celebrated his second MLS Cup success with Los Angeles Galaxy in December 2012, when he decided to leave with a year left on his contract as he sought one final career challenge in Europe.
David Beckham made his debut for English Premier League team Manchester United in 1993. By 1996, the midfielder was becoming renowned for his ability to score and create goals with his now legendary right foot. In a match against Wimbledon, Beckham stunned football fans by scoring from the halfway line.
Beckham swiftly progressed into the England team and was part of Glenn Hoddle's squad for the 1998 World Cup in France. In a second-round match against Argentina, Beckham was sent off for kicking out at Diego Simeone. England lost the match on penalties and were eliminated, with Beckham becoming a hate figure for some fans.
Beckham rebuilt his reputation and in 1999 was a key part of the Manchester United team which became the first English club to win the Premier League, FA Cup and European Champions League in the same season. The Old Trafford side, led by Alex Ferguson, secured the treble thanks to a stunning late comeback against Bayern Munich in the Champions League final.
Beckham's redemption was complete in 2000, when caretaker England manager Peter Taylor made him captain of the national team. He retained the role under Sven-Goran Eriksson, leading England at the 2002 and 2006 World Cups and the 2004 European Championships.
In 2003, after a turbulent final few months at United which involved Ferguson accidentally kicking a boot at Beckham, he joined Real Madrid's "Galacticos".
But Beckham's spell in Madrid didn't produce the trophy rush he had hoped for. His sole title came in 2007, under future England manager Fabio Capello, thanks to a win against Real Mallorca on the final day of the season.
Beckham made the switch to Los Angeles Galaxy in the U.S.'s Major League Soccer in 2007. His stated aim was to raise the profile of soccer in the country.
Four years after heading to the States, Beckham finally won the MLS Cup with Galaxy last season. Galaxy beat Houston Dynamo 1-0 in the final thanks to a goal from Landon Donovan.
Off the pitch, Beckham is famous for being one half of one of the world's most high-profile couples. He started dating Victoria Adams of British pop group Spice Girls in 1997. The pair married in 1999 and have four children, son Brooklyn, Romeo and Cruz and daughter Harper Seven.
Football fans wear masks depicting Beckham at the London 2012 Olympics. He was not picked for the GB team, but played a big role in his hometown being awarded the Games.
The career of David Beckham
Paris plan
Leaving LA
On the rise
Red mist
Treble
Redemption
Beckham's Real deal
Golden goodbye
Reborn in the USA
Glory with Galaxy
Posh and Becks
London lad
STORY HIGHLIGHTS
Soccer star David Beckham appointed ambassador for Chinese football
Paris Saint-Germain player will help to promote the game in China and abroad
Chinese football has been hit by high-profile match-fixing scandals
Didier Drogba and Nicolas Anelka recently left Chinese club Shanghai Shenhua
(CNN) -- David Beckham was a key figure in London's drive to win hosting rights for the 2012 Olympics, and now the sports icon is taking on the challenge of boosting the image of China's troubled soccer industry.
The world's most populous nation has recruited the veteran Paris Saint-Germain midfielder as a global ambassador to help promote the Chinese game both at home and abroad as it combats a serious image problem caused by recent match-fix scandals and the premature departure of two high-profile foreign imports.
According to a statement released by Beckham's management, the Chinese Football Association was drawn to the former England captain's "credibility as one of the most admired sportsmen and iconic figures in the world as well as his outstanding sportsmanship and professionalism."
Read: Chinese football -- emerging super power or vanity project?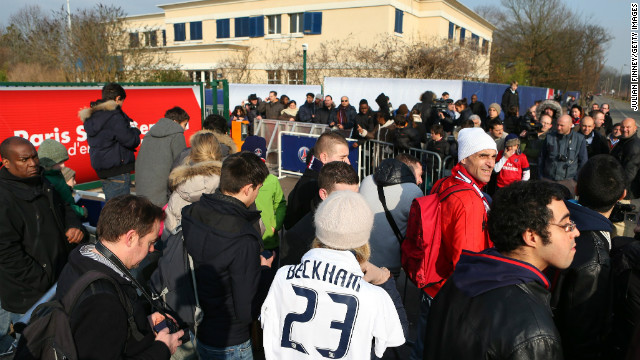 Hundreds of fans and journalists flocked to the Paris Saint-Germain training ground Wednesday to get a glimpse of David Beckham in action on the practice field. The interest in Beckham's move to the French club has caused huge excitement with the anticipation building ahead of the midfielder's possible debut on Sunday.
David Beckham took part in his first training session with his new Paris Saint-Germain teammates less than 24 hours after watching them claim a 2-1 win at Valencia in the last-16 round of the Champions League. on Tuesday.
Beckham, 37, was put through is paces at the club's open training day where more than 100 journalists turned up to witness the event. The former Manchester United and Real Madrid star is hoping to make his debut against Sochaux on Sunday, but it's not known if his pop star wife Victoria will be in attendance. Beckham's family has remained in London where his children Brooklyn, Romeo and Cruz attend school following their move from Los Angeles.
Beckham, who won 115 caps for England, has signed a five-month deal with the Qatari-backed club, but has revealed that his salary will be donated to a Paris children's charity. He will now hope to force his way into the side and link up with the likes of Zlatan Ibrahimovic, Lucas Moura and Ezequiel Lavezzi with the team six points clear at the top of Ligue 1.
Beckham waves to the waiting press pack as he makes his way out at the club's Camp des Loges training center in Saint-Germain-en-Laye, near Paris. The session, which was led by PSG's Italian coach Carlo Ancelotti, was shown live on French television.
Beckham shows off his new pink boots, a pair of which even Posh Spice might approve of. While Beckham is busy preparing for his debut, fashion designer Victoria was having her latest designs shown off by models in London.
After working up a sweat, Beckham throws off his top and gets back to work with the players who didn't feature in Tuesday's win at Valencia. If Beckham doesn't play against Sochaux on Sunday, he could line-up the following week against fierce rival Marseille and fellow Englishman Joey Barton.
Beckham takes to the sand as he steps up his training regime. Running on sand has several long-term benefits which includes strengthening the lower body muscles, burning more calories and is supposed to be easier on the joints as opposed to grass.
Beckham watched PSG's win at Valencia alongside the club's sporting director Leonardo. The pair looked on as their side edged out Valencia 2-1 in the first leg thanks to goals from Ezequiel Lavezzi and Javier Pastore, before Zlatan Ibrahimovic was sent off late on. The Swede will miss the second leg in the French capital on March 6.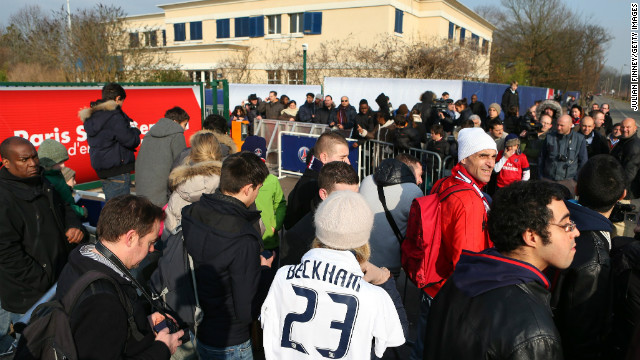 'Box Office' Beckham thrills French audience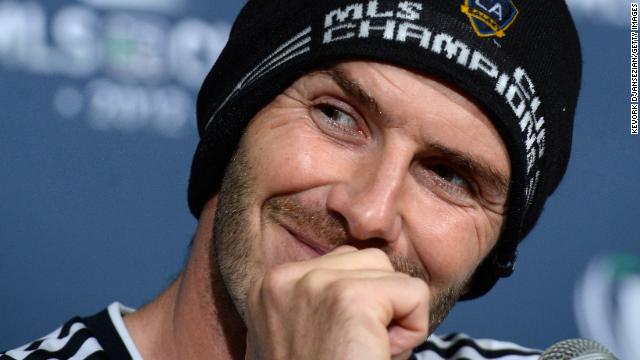 David Beckham ended his five-year stint in America's pro soccer league in style Saturday as his team, the Los Angeles Galaxy, won the MLS Cup. The Galaxy defeated the Houston Dynamo 3-1 to win the cup for the second year in a row. Nearly two weeks ago, the team announced that Saturday's game would be Beckham's last with the team. Pictured, Beckham addresses the media after the game on Saturday, December 1, in Carson, California.
Beckham drinks out of the MLS Trophy after the victory.
Fans hold up signs for Beckham at The Home Depot Center during the game.
Beckham looks on while taking on the Houston Dynamo.
Galaxy captain Landon Donovan holds up the MLS Trophy as David Beckham, lower left, and other teammates celebrate their win.
Beckham attacks as Dynamo goalkeeper Tally Hall tries to stop the ball in the second half.
Beckham has a free kick in the second half.
Beckham waves to fans as he walks off the pitch after the game.
Beckham kicks a corner kick.
Beckham leaps over Houston's Brad Davis in the second half.
Beckham celebrates in the second half.
Beckham and Houston's Ricardo Clark go for a header in the first half.
Beckham attempts to disrupt an inbound pass by Houston's goalie Tally Hall in the second half.
After the win, Beckham celebrates with his sons Brooklyn, Romeo and Cruz.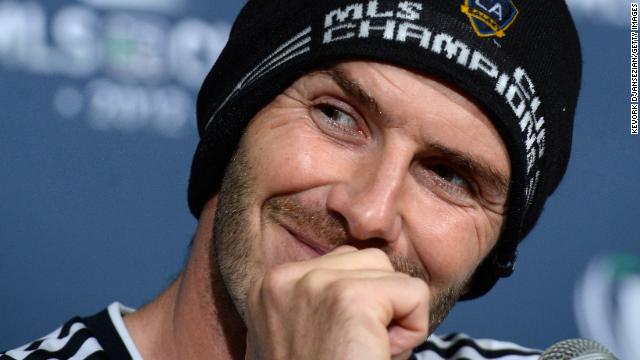 Photos: David Beckham's last U.S. game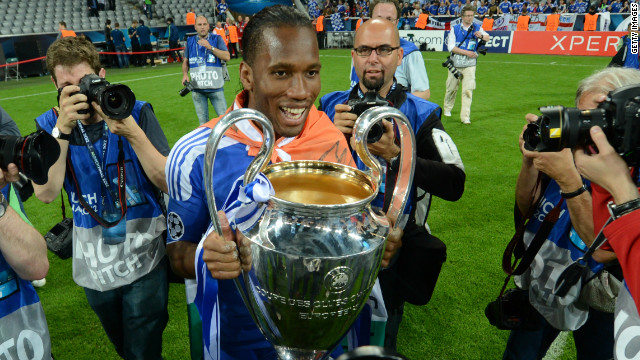 Didier Drogba has signed a two-year contract with Shanghai Shenhua. The former Chelsea star is the latest in a line of high-profile soccer stars to head to the Chinese Super League.
Veteran Italian coach Marcello Lippi was announced as coach of Guangzhou Evergrande last month. Lippi led Italy to FIFA World Cup glory in Germany in 2006.
Eyebrows were raised when Argentine playmaker Dario Conca joined Guangzhou from Brazilian club Fluminense for a Chinese record transfer fee in July 2011.
French Euro '84 winner Jean Tigana was unveiled as the new coach of Shanghai Shenhua in December 2011. But the former Fulham manager did not last long in the post, resigning from the position last month.
One highlight of Tigana's reign was the arrival of French striker Nicolas Anelka from Chelsea in January 2012. The 33-year-old enjoyed a prolific career across Europe, playing for clubs such as Arsenal, Real Madrid and Liverpool.
In addition to his playing duties, Anelka also had a brief spell in a coaching role at Shenhua following Tigana's departure in April. Drogba's arrival means Anelka will be reunited with his former Chelsea teammate.
Guangzhou broke the Chinese transfer record once more to capture Lucas Barrios from German champions Borussia Dortmund. The Paraguay striker officially joined the club on June 1.
The latest player to be linked with a move from England to China is Yakubu. The Nigerian striker, currently contracted to recently relegated Blackburn Rovers, is reportedly set to sign for Guangzhou Fuli.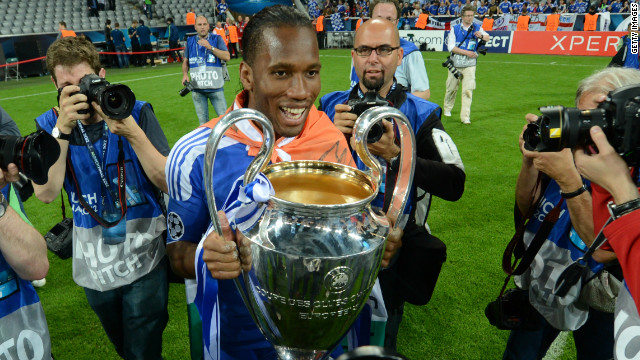 China's football ambition
"I am honored to have been asked to play such an important role at this special time in Chinese football history," declared 37-year-old Beckham, who is a worldwide celebrity following stints with Manchester United and Real Madrid in addition to his high-profile off-pitch endorsement deals.
"I'm excited by the prospect of promoting the world's greatest game to Chinese sports fans as I've seen firsthand the growing interest in football there," added Beckham, who also spent five years in Los Angeles with his former popstar wife Victoria and their four children.
"This is a wonderful sport that inspires people across the world and brings families together, so I'm relishing the opportunity of introducing more fans to the game."
Beckham's appointment coincides with the 20th anniversary of professional football in China, which is home to 1.3 billion people.
Read: Key match-fixing suspect "assisting" police
"We are pleased to invite Mr. Beckham to visit China at this special moment," said a CFA official, who was not named. "While in China, he will attend the Chinese Super League (CSL) and visit clubs to get a deeper insight into football in China.
"He will also help us to inspire and motivate many children to participate in this beautiful game."
Beckham will hope to improve the reputation of Chinese football, which has been blighted by numerous scandals.
Last month Shanghai Shenhua was stripped of the CSL title it won in 2003 as part of a crackdown on match-fixing which also saw 33 lifetime bans from the sport handed out.
"There has been major corruption in the past but there have been some severe punishments of late," Asian football writer John Duerden told CNN.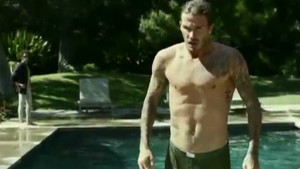 David Beckham shows off undies in new ad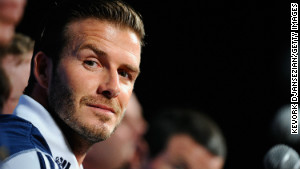 David Beckham's U.S. soccer legacy
"Consequently, the situation seems to be much better. The game is cleaner and sponsors and fans have returned.
"It is hard to say that is completely clean but recent events have shown that no country can say with any certainty that it is free of corruption."
Read: Brand Beckham moves to City of Light
Shanghai made headlines around the world after embarking on a recruitment drive which included the signings of strikers Didier Drogba and Nicolas Anelka from English club Chelsea, which won the European Champions League last season.
But the two transfers have not been the success Shenhua had hoped, despite paying both players more than $200,000 a week.
Drogba recently signed an 18-month contract with Turkish club Galatasaray after just 10 months in China, while Anelka joined Italian champions Juventus on a five-month loan deal in January.
"It put China in the international news and excited fans back home," Duerden said of the duo's move to Shanghai last year.
"It was good for the brand of the country's football, especially at home. Other stars followed in their footsteps ... the two just went to the wrong club, perhaps the worst-run club in China."
Despite recent controversies and the departures -- both permanent and temporary -- of Anelka and Drogba, Duerden suggests the reputation and popularity of the CSL is on the rise.
"The popularity of the Chinese Super League is growing," he said. "There is a lot of money there, the facilities are good and the attendances are the highest in Asia. There's still a long way to go but it's growing."
Part of Beckham's new role will be to encourage China's youth to embrace soccer at a time when the country's government is attempting to grow the sport.
"In schools, a massive program has just started to help train Chinese kids for the first time," Duerden said. "It is a systematic approach and well-funded. It remains to be seen how successful it is but it certainly can't do any harm."