Nuclear watchdog agency says Iran not cooperating
March 4, 2013 -- Updated 1156 GMT (1956 HKT)
STORY HIGHLIGHTS
IAEA says Iran is not allowing proper inspections of its nuclear program
The director's report shows Iran has upgraded its uranium enrichment centrifuges
Iran has rebuffed IAEA requests for years
Several diplomats met with Iranians last week; more meetings scheduled over next 5 weeks
(CNN) -- Iran is not cooperating, making it difficult for the UN's nuclear watchdog agency to provide "credible assurance" that the country doesn't possess undeclared nuclear material, the International Atomic Energy Agency Director General Yukiya Amano said Monday.
Speaking to the IAEA's board of governors, Amano said Iran should grant access "without further delay" to the Parchin military complex, where the Islamic Republic is believed to have tested rockets.
Since Iran has not provided such access to date, "The Agency therefore cannot conclude that all nuclear material in Iran is in peaceful activities," Amano said.
For about a decade, international observers have accused Iran of secretly pursuing a nuclear weapons program, which Iran consistently denies.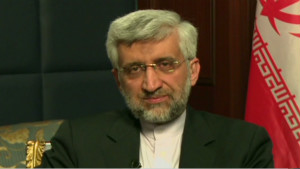 Negotiating with Iran over nuke program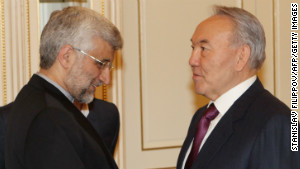 Will Iran nuclear talks end with a deal?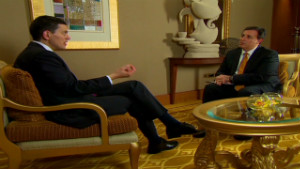 What should be done with Iran, Syria?
Amano noted that Iran has recently begun installing IR-2m centrifuges at its fuel enrichment plant at Natanz, and that those high-speed devices that rotate to enrich uranium are more advanced than the previously-installed centrifuges.
The IAEA board has been trying to negotiate cooperation from Iran for years.
On Wednesday, diplomats from the so-called P5+1 -- the six-nation diplomatic bloc consisting of the United States, France, Britain, Germany, China and Russia -- held secretive talks with Iranian representatives in Kazakhstan, and then announced future meetings on March 18 and April 5.
The Islamic Republic already faces sanctions from the United Nations Security Council for violating a U.N. resolution forbidding it from enriching uranium.
But Iran says since it signed the Nuclear Non-Proliferation Treaty, it should be able to enrich uranium for peaceful energy needs.
The IAEA was created in 1957 to promote "safe, secure and peaceful nuclear technologies," its website says. Among its endeavors, the agency tries to verify that countries correctly and completely account for their nuclear material and activities.
The agency says as of December 31, it had "safeguards agreements in force" with 179 official countries, and Taiwan.
CNN's Jennifer Deaton and Ivan Watson contributed to this report

Part of complete coverage on
May 24, 2013 -- Updated 0122 GMT (0922 HKT)

"It's always the one we feared, the lone wolf that can come from nowhere and not be on our radar," said ex-London police chief John Yates.

Learn about one woman's tireless battle against sex slavery in the Philippines, with Manny Pacquiao in her corner. Watch the full version here.
May 23, 2013 -- Updated 1043 GMT (1843 HKT)

Ai Weiwei, the controversial Chinese artist-activist, has released a music single and video inspired by his harrowing detention by the government.
May 24, 2013 -- Updated 0209 GMT (1009 HKT)

CNN's Christiane Amanpour and Nic Robertson give their insight on the brutal murder of a man in broad daylight.
May 23, 2013 -- Updated 1415 GMT (2215 HKT)

Imagine if you could paint a working light switch directly onto your wall, without any need for sockets, cables or wiring. Well, now you can.
May 23, 2013 -- Updated 1445 GMT (2245 HKT)

A rare Apple 1 computer, with only 50 in existence today, could sell at auction for $400,000.
May 21, 2013 -- Updated 1714 GMT (0114 HKT)

Did you know that hurricanes can also produce tornadoes? Read facts you didn't know about destructive twisters.
May 23, 2013 -- Updated 1119 GMT (1919 HKT)

The World Economic Forum has declared Egypt one of the most dangerous places for tourists, above Yemen and Pakistan in terms of risks for visitors.
May 23, 2013 -- Updated 2107 GMT (0507 HKT)

Doctors used an experimental technique never tried before on humans to save the life of a six-week-old baby from a rare lung condition.

Five years after the 2008 Olympics construction boom, new Beijing hotels have steadily cropped up.

Today's five most popular stories