Report: Apps industry surging to $25 billion
March 5, 2013 -- Updated 1037 GMT (1837 HKT)
STORY HIGHLIGHTS
The global app industry will grow to $25 billion in 2013, Gartner Inc. projects
Comes as sales of smartphones are projected to eclipse feature phones for the first time
Last month, China became the top market for Android and Apple iOS smartphones and tablets
Smartphone users in the U.S. now spend more than two hours a day using apps
(CNN) -- In 2007, at the dawn of the app market, few would have predicted the industry would soon become a billion dollar business. But thanks to the popularity of Apple's iPhone, Google's Android and other smartphone platforms, the app business is booming.
Mobile phone apps are expected to generate $25 billion in worldwide sales in 2013, up 62% from last year, according to new research from Gartner Inc. The study was first reported by the Wall Street Journal Monday.
The exponential growth mirrors that of smartphones -- for the first time this year, more smartphones are forecast to be shipped globally than feature phones, according to a report released Monday by IDC, the technology market research firm.
IDC projects that vendors will ship 919 million smartphones this year -- 50.1% of total mobile phone shipments. "Much of the world's smartphone shipments were a direct result of demand in mature economies such as the U.S.," IDC wrote. "The balance of smartphone demand is gradually shifting, however, to emerging markets where smartphone user bases are still relatively small and economic prospects are considerably higher."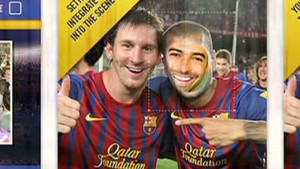 FC Barcelona: More than social media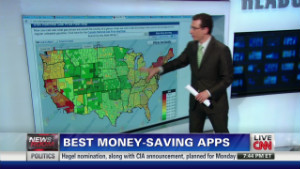 New technology to save money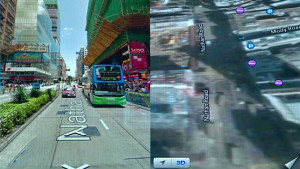 Map apps: Google vs. Apple
China is leading the charge in the developing world, passing the U.S. last month to become the world's top country for Android and Apple iOS smartphones and tablets, according to Flurry Inc., a mobile analytics firm.
That's helping to feed the app frenzy. Apple and Google now have more than 700,000 apps in their respective app stores. The time people spend using apps is growing, too. From December 2011 to December 2012, time spent by app users in the U.S. grew from 94 minutes to 127 minutes a day, according to Flurry.
The new "app economy" has created about 466,000 jobs in the U.S. from 2007 to 2012, according to a study last year by TechNet.
But the explosion of smartphone applications will likely decrease the odds for bedroom developers dreaming of app riches. "You do still see the success stories but they are fewer and farther between," Mashable's Christine Warren told CNN.
"A lot of it has to do with luck," she said. "Having a well-designed app, an app that works well with mobile so it takes advantage of the camera, it takes advantage of geolocation features, it can connect in with other apps and services -- that goes a long way.
Catching the attention of the right websites and "staying in the top 10, top 50 of the best selling list goes a long way toward long-term success," she said.
CNN's Andrew Stevens contributed to this report.

Part of complete coverage on
March 3, 2014 -- Updated 1033 GMT (1833 HKT)

Mobile World Congress spans the full spectrum of untethered gadgetry Explore this year's top trends with Stuff Magazine Editor Will Findlater.
February 28, 2014 -- Updated 1623 GMT (0023 HKT)

Cocoa-nomics: Why chocolate really doesn't grow on trees. CNN returns to Africa's cocoa plantations to examine the fight against child labor.
February 27, 2014 -- Updated 1958 GMT (0358 HKT)

CNN's Maggie Lake speaks to Lego CEO Jørgen Vig Knudstorp about why Lego continues to be a hugely popular toy.
February 27, 2014 -- Updated 2032 GMT (0432 HKT)

A Japanese rocket roared into orbit carrying what NASA calls its most precise instrument yet for measuring rain and snowfall.
February 28, 2014 -- Updated 2003 GMT (0403 HKT)

When you hail yourself as a "passionate advocate" for job-seekers, you probably ought not blast one of those job-seekers in a snide e-mail.
February 26, 2014 -- Updated 2201 GMT (0601 HKT)

Love that chocolate Haagen-Dazs ice-cream? But what about the way its makers treat their farmers? Oxfam reveals the ethics behind the brands.
February 20, 2014 -- Updated 1121 GMT (1921 HKT)

SnapScan is an award-winning app allowing buyers to pay with their smartphone -- no need to worry about carrying cash or lost credit cards.
February 18, 2014 -- Updated 1452 GMT (2252 HKT)

In the wake of recent credit card breaches, CNN's Richard Quest explores the threats of the non-cash economy. Is your money as safe as you think?
February 19, 2014 -- Updated 0833 GMT (1633 HKT)

Like many companies in China, Fu Shou Yuan uses celebrities to attract clients. Except, in this case, they're dead. They're in the funeral business.
February 19, 2014 -- Updated 1255 GMT (2055 HKT)

Coca-Cola is staying afloat as the soda market shrinks, and many point to a marketing strategy around the so-called "secret recipe."

Today's five most popular stories