'One Woman' sing their support on day of celebration
March 9, 2013 -- Updated 0439 GMT (1239 HKT)
STORY HIGHLIGHTS
The song "One Woman" has been released to celebrate women worldwide on International Women's Day
Twenty five artists from 20 countries took part in the production
Songwriter Beth Blatt penned the lyrics to signify the inter-relatedness of the world
London (CNN) -- "We are One Woman, you cry and I hear you. We are One Woman, you sing, I sing along."
These are the words from the song track "One Woman," a song that UN Women have launched to celebrate women worldwide on International Women's Day.
Twenty five artists from 20 countries took part in the production, which was inspired by UN Women's own projects worldwide.
Read: Inspiring women, remarkable quotes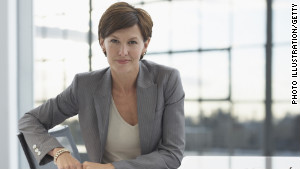 Celebrating International Women's Day
The song was performed by artists who donated their time to create a message of hope and celebration. UN Women's aim is to engage listeners, and encourage them to join in the cause of women's empowerment and gender equality.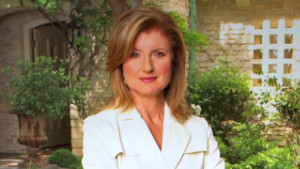 Arianna Huffington on dreaming big
Beth Blatt, founder of Hope Sings, wrote the lyrics. The aim, she said, was to signify the inter-relatedness of the world.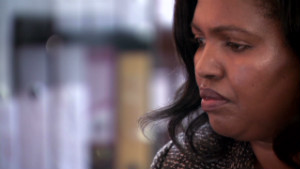 Female boss on becoming an icon
"We are all connected. Every woman's victory is a victory for us all," Blatt said.
UN Women's work in training female police officers, and men marching for women's rights, are some of the stories that Beth thought of while penning the lyrics. She then identified singers from China to Mexico to be part of the global project.
Yuna Zarai, a pop singer-songwriter from Malaysia, was one of the performers. She said that the song is based on real women and the problems they face in everyday life.
Read: The most ambitious women in the world
"I have a large fan base back home. And this is an amazing way to teach all the girls out there, especially the girls in Malaysia," said Zarai. "I feel like there is so much potential in them to be successful, and it's a good message to all the younger generations to just sort of believe in themselves and also take care of one another."
Zarai said the world does not understand the country's underlying violence against women. "I feel like there should be more awareness and it should start from an early age. I feel like in school there should be an education about women and violence,' she said.
Costa Rican singer Debbie Nova echoed Yuna's reasons for participating in the song. Nova said artists have a responsibility to use their voices and instruments to communicate powerful and positive messages.
"I think women in Costa Rica and Latin America in general are still very oppressed, The figure of a man is still very prominent as the traditional calling-the-shots figure in the family unit," she said.
Proceeds from "One Woman" sales will support programs organized by UN Women.

August 18, 2014 -- Updated 1045 GMT (1845 HKT)

Imagine a gadget that knows your mind better than you do.
August 5, 2014 -- Updated 1321 GMT (2121 HKT)

When your grandmother is one of the most famous cosmetics moguls in history, it might put a little pressure on you to succeed.
July 15, 2014 -- Updated 2041 GMT (0441 HKT)

When Bobbi Brown set out to create her eponymous makeup line in 1991, she had one thing to her mind -- to make a lipstick that looked like lips.
July 15, 2014 -- Updated 0914 GMT (1714 HKT)

The Cornell educated executive, who is hotly tipped as the successor to magnate Steve Wynn, is about to unveil the latest Wynn Palace in Macau.
July 3, 2014 -- Updated 1154 GMT (1954 HKT)

From Coco Chanel to DVF, CNN takes a look at celebrated fashion designers and the iconic pieces which launched their careers.
June 17, 2014 -- Updated 1349 GMT (2149 HKT)

CNN meets Serbian-born New-York based performance artist Marina Abramovic, as she embarks on the most controversial show of her career.
June 10, 2014 -- Updated 1506 GMT (2306 HKT)

She turned her bohemian beach style and love of ballet shoes into a billion-dollar brand. This week on Leading Women, fashion designer Tory Burch reveals her ultimate style guru.
April 18, 2014 -- Updated 1623 GMT (0023 HKT)

Meet Mo Abudu, the talk show host portraying a very different Africa. As a glamorous presenter, she also heads up Ebony Life TV network, based in Nigeria.
May 23, 2014 -- Updated 0936 GMT (1736 HKT)

A lone blonde woman, wrapped in nothing but a sarong, leads four camels and a little dog across one of the most inhabitable environments on Earth.
April 11, 2014 -- Updated 1216 GMT (2016 HKT)

Their job is capturing the most horrifying images on Earth -- keeping their eyes open, where others must look away. Meet Kate Brooks and Gerda Taro, the war photographers of today and yesterday.
February 26, 2014 -- Updated 1650 GMT (0050 HKT)

Former U.S. State Deparment Anne-Marie Slaughter says Brad Pitt is 'posterchild for engaged fatherhood'.

Today's five most popular stories