'One Woman' sing their support on day of celebration
March 9, 2013 -- Updated 0439 GMT (1239 HKT)
STORY HIGHLIGHTS
The song "One Woman" has been released to celebrate women worldwide on International Women's Day
Twenty five artists from 20 countries took part in the production
Songwriter Beth Blatt penned the lyrics to signify the inter-relatedness of the world
London (CNN) -- "We are One Woman, you cry and I hear you. We are One Woman, you sing, I sing along."
These are the words from the song track "One Woman," a song that UN Women have launched to celebrate women worldwide on International Women's Day.
Twenty five artists from 20 countries took part in the production, which was inspired by UN Women's own projects worldwide.
Read: Inspiring women, remarkable quotes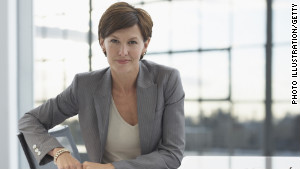 Celebrating International Women's Day
The song was performed by artists who donated their time to create a message of hope and celebration. UN Women's aim is to engage listeners, and encourage them to join in the cause of women's empowerment and gender equality.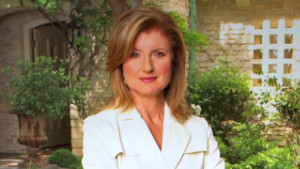 Arianna Huffington on dreaming big
Beth Blatt, founder of Hope Sings, wrote the lyrics. The aim, she said, was to signify the inter-relatedness of the world.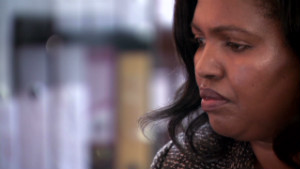 Female boss on becoming an icon
"We are all connected. Every woman's victory is a victory for us all," Blatt said.
UN Women's work in training female police officers, and men marching for women's rights, are some of the stories that Beth thought of while penning the lyrics. She then identified singers from China to Mexico to be part of the global project.
Yuna Zarai, a pop singer-songwriter from Malaysia, was one of the performers. She said that the song is based on real women and the problems they face in everyday life.
Read: The most ambitious women in the world
"I have a large fan base back home. And this is an amazing way to teach all the girls out there, especially the girls in Malaysia," said Zarai. "I feel like there is so much potential in them to be successful, and it's a good message to all the younger generations to just sort of believe in themselves and also take care of one another."
Zarai said the world does not understand the country's underlying violence against women. "I feel like there should be more awareness and it should start from an early age. I feel like in school there should be an education about women and violence,' she said.
Costa Rican singer Debbie Nova echoed Yuna's reasons for participating in the song. Nova said artists have a responsibility to use their voices and instruments to communicate powerful and positive messages.
"I think women in Costa Rica and Latin America in general are still very oppressed, The figure of a man is still very prominent as the traditional calling-the-shots figure in the family unit," she said.
Proceeds from "One Woman" sales will support programs organized by UN Women.

Today's five most popular stories
December 17, 2014 -- Updated 1419 GMT (2219 HKT)

Jane Fraser is often cited as one of the most powerful women in banking. She tells CNN's Poppy Harlow how women lead differently.
December 3, 2014 -- Updated 1743 GMT (0143 HKT)

Women's-only private members clubs are becoming more popular, offering spaces to work, socialize and relax, albeit with hefty membership fees.
November 28, 2014 -- Updated 1515 GMT (2315 HKT)

A new social network for women claims to be 'troll-proof' and was created by Karen Cahn, former Google, YouTube, Aol executive.
November 27, 2014 -- Updated 1418 GMT (2218 HKT)

She's the daughter of a Beatle and counts Kate Moss among her friends, but she had to create her own mark in the fashion world.
November 18, 2014 -- Updated 1743 GMT (0143 HKT)

Alli Webb always loved having her hair done, so she decided to bring that happy feeling to millions of women worldwide with her business, Drybar.
November 17, 2014 -- Updated 1324 GMT (2124 HKT)

NASA's chief scientist Dr Ellen Stofan wants to land humans on Mars by 2035, but there are some serious challenges to overcome before then.
November 4, 2014 -- Updated 1041 GMT (1841 HKT)

The Design Museum hosts a power dressing exhibition, from Joan of Arc's short tunics, to Joan Collins' eye-gouging shoulder pads.
October 30, 2014 -- Updated 1520 GMT (2320 HKT)

Opinion piece from architect Zaha Hadid on growing up in a very different Iraq, to close Leading Women's month of STEM coverage.
October 30, 2014 -- Updated 1227 GMT (2027 HKT)

Leading Women ran an iReport assignment which resulted in some amazing images of girls in STEM from our readers.
October 29, 2014 -- Updated 1108 GMT (1908 HKT)

Robots can be many things -- knowledgeable, dexterous, strong. But can they ever be genuinely laugh-out-loud hilarious?
October 27, 2014 -- Updated 1830 GMT (0230 HKT)

Victoria Beckham has come a long way from Posh Spice. She has now been named Britain's top entrepreneur, by magazine Management Today.
October 27, 2014 -- Updated 1447 GMT (2247 HKT)

Just one in seven engineers are female. STEM experts share their ideas on how to get more girls into the industry.