Afghan police officer embraces suicide bomber to save others
March 11, 2013 -- Updated 0050 GMT (0850 HKT)
STORY HIGHLIGHTS
The suicide bomber attempts to enter a town, where coalition and Afghan forces are training
Police at a checkpoint recognize he is wearing an explosive vest
One officer embraces him to blunt the effects of the explosives
The bomber detonates his explosives, killing the officer and eight children
(CNN) -- A policeman sacrificed his life for the sake of others, embracing a suicide bomber in southeast Afghanistan on Saturday morning to dull the blast as it detonated, eyewitnesses said.
The bomb killed the officer, Murad Khan, and eight minors between the ages of 7 and 17.
It wounded two more people, said police spokesman Haji Yaqoob of Khost province.
The bomber attempted to enter a village where coalition forces were conducting training exercises with Afghan police, but officers at a checkpoint recognized his explosive vest and stopped him, police said.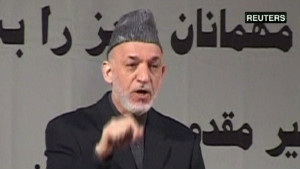 Karzai: Taliban wants U.S. to stay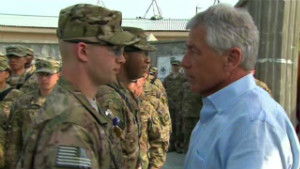 Hagel unfazed by suicide attack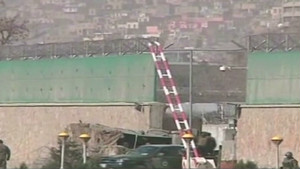 Suicide attacks in Afghanistan
The training session had convened near the checkpoint, and Yaqoob believes it was the target.
In a separate incident Saturday, a suicide bomber on a bicycle detonated himself at a gate to the Afghan defense ministry in Kabul hours after newly appointed U.S. Defense Secretary Chuck Hagel landed in the Afghan capital. Hagel was not in the area at them time of the explosion.
The secretary is in Afghanistan to visit American troops and get the lay of the land in the restive country to better advise President Barack Obama.
Hagel emphasized that the United States is still at war in Afghanistan despite the current mission to transition into a role of "training, assistance and advice."
This is the latest suicide attack in the nation.
A car bomber drove up to a U.S. military base in Khost province in December, but did not make it past the gate. The vehicle's detonation killed three people -- a security guard and two truck drivers.
Coalition forces in Khost are moving from a combat role side by side with Afghan National Army troops to an advisory role.
CNN's Ben Brumfield wrote in Atlanta; Jennifer Z. Deaton contributed to this report

Part of complete coverage on
December 12, 2013 -- Updated 1327 GMT (2127 HKT)

The sign language interpreter widely ridiculed for his performance at the Nelson Mandela memorial stands by his work.
December 12, 2013 -- Updated 0127 GMT (0927 HKT)

Behind the scenes in Cambodian karaoke bars -- a common front for child prostitution.
December 12, 2013 -- Updated 0446 GMT (1246 HKT)

A global risk firm surveys the most politically explosive countries.
December 12, 2013 -- Updated 1258 GMT (2058 HKT)

It's the battle of the tech titans. No, not Apple versus Samsung. Sony has gone head-to-head with Microsoft.
December 12, 2013 -- Updated 1234 GMT (2034 HKT)

On Tuesday, I was free. On Wednesday, I became a criminal. India's high court just made being gay illegal, writes Tushar Malik.
December 12, 2013 -- Updated 1046 GMT (1846 HKT)

A Japanese actor says playing villians in Chinese films has helped the China-Japan divide. CNN's Ivan Watson reports.
December 12, 2013 -- Updated 1214 GMT (2014 HKT)

New skyscraper-sized gas plant is the biggest thing on the waves.
December 11, 2013 -- Updated 1524 GMT (2324 HKT)

Pope Francis is Time's person of the year. His papacy has drawn adulation from people around the world for his man-of-the-people ways.

He was imprisoned for life but that did not quiet him. Nelson Mandela became South Africa's first black president, and an icon and inspiration.
December 12, 2013 -- Updated 1205 GMT (2005 HKT)

Turning 50 is a major milestone in a person's life -- and a country's history.
December 12, 2013 -- Updated 1322 GMT (2122 HKT)

Browse through images you don't always see in news reports, taken by CNN teams all around the world.

Today's five most popular stories