Designing David Bowie's big comeback
March 12, 2013 -- Updated 1319 GMT (2119 HKT)
STORY HIGHLIGHTS
David Bowie's newest album "The Next Day" tops iTunes in at least 21 countries
Use of simple white box over old Bowie cover has spawned debate, Twitter meme
Barnbrook: album cover to push discussion on fan expectations of Bowie
Bowie, now 66, last released an album ten years ago
Hong Kong (CNN) -- After a decade of quiet, David Bowie has made his comeback -- and with a vengeance. After its early March release, "The Next Day" -- Bowie's 30th studio album and first recording in 10 years -- has topped the iTunes charts in at least 21 countries around the world so far. It is "the "greatest comeback album ever," according to the U.K.'s Independent, and an "absolute wonder," says the Telegraph.
David Bowie came to international prominence with 1969's "Space Oddity," then began a series of chameleon-like musical turns through glam rock, disco and hard rock.
But for as much praise as a now 66-year old Bowie is pulling in with his new music, the album cover is getting nearly as much attention.
Jonathon Barnbrook, album designer for "The Next Day," says the album has nearly taken on a life of its own, stirred up debate and even has a meme on Twitter.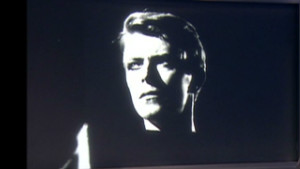 David Bowie retrospective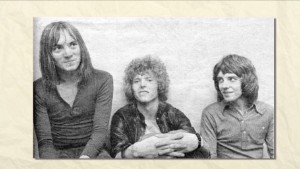 Old friends talk about David Bowie
The reason: a prominent white square covers up most of the central image now purposely hidden in the background. Hard-core David Bowie fans will likely be able to make it out -- a previous album cover from Bowie's "Heroes," released in 1977.
Of album covers in general, "usually it's a nice picture of the artist. Here we want to interrupt that," said Barnbrook to CNN's Max Foster.
"Normally people don't even think about the album cover but here it's become a discussion on the expectation on what people's expectations are of David Bowie -- whether he's looking to the past or looking to the future."
Bowie fans may note that the Grammy Lifetime Achievement Award winner may be asking the same question. On January 8, 2013 -- his birthday -- he released a new single track titled "Where Are We Now?"

Part of complete coverage on
March 3, 2014 -- Updated 1033 GMT (1833 HKT)

Mobile World Congress spans the full spectrum of untethered gadgetry Explore this year's top trends with Stuff Magazine Editor Will Findlater.
February 28, 2014 -- Updated 1623 GMT (0023 HKT)

Cocoa-nomics: Why chocolate really doesn't grow on trees. CNN returns to Africa's cocoa plantations to examine the fight against child labor.
February 27, 2014 -- Updated 1958 GMT (0358 HKT)

CNN's Maggie Lake speaks to Lego CEO Jørgen Vig Knudstorp about why Lego continues to be a hugely popular toy.
February 27, 2014 -- Updated 2032 GMT (0432 HKT)

A Japanese rocket roared into orbit carrying what NASA calls its most precise instrument yet for measuring rain and snowfall.
February 28, 2014 -- Updated 2003 GMT (0403 HKT)

When you hail yourself as a "passionate advocate" for job-seekers, you probably ought not blast one of those job-seekers in a snide e-mail.
February 26, 2014 -- Updated 2201 GMT (0601 HKT)

Love that chocolate Haagen-Dazs ice-cream? But what about the way its makers treat their farmers? Oxfam reveals the ethics behind the brands.
February 20, 2014 -- Updated 1121 GMT (1921 HKT)

SnapScan is an award-winning app allowing buyers to pay with their smartphone -- no need to worry about carrying cash or lost credit cards.
February 18, 2014 -- Updated 1452 GMT (2252 HKT)

In the wake of recent credit card breaches, CNN's Richard Quest explores the threats of the non-cash economy. Is your money as safe as you think?
February 19, 2014 -- Updated 0833 GMT (1633 HKT)

Like many companies in China, Fu Shou Yuan uses celebrities to attract clients. Except, in this case, they're dead. They're in the funeral business.
February 19, 2014 -- Updated 1255 GMT (2055 HKT)

Coca-Cola is staying afloat as the soda market shrinks, and many point to a marketing strategy around the so-called "secret recipe."

Today's five most popular stories