FAA approves proposal for fixing Dreamliner battery woes
March 12, 2013 -- Updated 2341 GMT (0741 HKT)
STORY HIGHLIGHTS
Boeing's 787 was grounded in January after two battery fires
Proposed fix is first step in getting Dreamliner back in service
NEW: Boeing will redesign battery system and conduct new tests, says it is confident
FAA says Boeing must clear other hurdles before planes can fly again
Washington (CNN) -- The Federal Aviation Administration has approved a proposal for remedying battery system problems suspected of triggering fires that forced the grounding of Boeing's heralded 787 Dreamliner.
But the company must still demonstrate its approach will ensure safety before those planes can fly again, the FAA said on Tuesday in signing off on a certification plan by the world's biggest aircraft manufacturer to redesign the plane's lithium-ion battery system.
"The certification plan is the first step in the process to evaluate the 787's return to flight and requires Boeing to conduct extensive testing and analysis to demonstrate compliance with the applicable safety regulations and special conditions," the FAA said in a statement.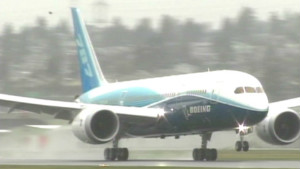 Dreamliner, A380: Headaches?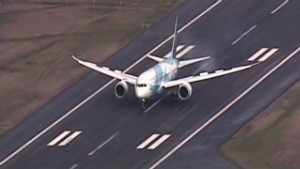 Dreamliner allowed to make 1 flight
Boeing's newest and most advanced commercial jetliner was grounded in January by regulators worldwide after two battery-related fires damaged 787s in Boston and in Japan. No passengers or crew were hurt in either incident.
There are only 50 Dreamliner wide bodies flying worldwide, but Boeing has orders for several hundred more. Fixing the battery problem quickly and definitively is paramount for the company, considering the sizable investment of the industry following the model's problem-plagued development.
"This comprehensive series of tests will show us whether the proposed battery improvements will work as designed," said Transportation Secretary Ray LaHood. "We won't allow the plane to return to service unless we're satisfied that the new design ensures the safety of the aircraft and its passengers."
The layered fix aims to prevent any fires from developing, and Boeing said it was confident in its approach.
Proposed last month, the plan includes a redesign of internal battery components to minimize chances of a short circuit. It also involves better insulation of battery cells and adding a new containment and venting system aimed at preventing any overheating from affecting the plane or being noticed by passengers, Boeing said.
The FAA will approve the redesign only if the company successfully completes all required tests and analysis to demonstrate the new design complies with federal safety requirements.
Ray Conner, president and chief executive officer of Boeing's commercial airplane unit, said in a statement that the company's focus has been on developing a permanent resolution.
"Working with internal and external experts in battery technology, we have proposed a comprehensive set of solutions designed to significantly minimize the potential for battery failure while ensuring that no battery event affects the continued safe operation of the airplane," said Conner.
"We have a great deal of confidence in our solution set and the process for certifying it," said Conner.
The FAA also will permit Boeing to begin test flight activities relating to the battery issue.
The investigation of Dreamliner battery fires has been ongoing in the United States and Japan. The FAA's grounding of the aircraft was recognized by regulatory agencies worldwide.
No smoking gun in NTSB report on Dreamliner battery fire
Dreamliner battery type requires safeguards, safety advocate says
Why Dreamliner batteries worry experts

Part of complete coverage on
December 5, 2013 -- Updated 1625 GMT (0025 HKT)

Mohammed Jamjoon interviews the American performer who stunned the Arab world by singing in Arabic.
December 5, 2013 -- Updated 1532 GMT (2332 HKT)

"Sometimes it just takes one incident to galvanize a society," says CNN's Sumnima Udas.
December 5, 2013 -- Updated 1426 GMT (2226 HKT)

Drones hover like a bee, flap like a bird and bounce like a ball. These awesome flying robots are taking unmanned flight in new directions.
December 5, 2013 -- Updated 1225 GMT (2025 HKT)

The mysterious "catacomb saints" were venerated by the Catholic Church and encrusted with gold and jewels -- before disappearing for centuries.
December 5, 2013 -- Updated 1228 GMT (2028 HKT)

A report in 1972 made the initial connection between cannabis and gynecomastia, otherwise known as "man boobs."
December 5, 2013 -- Updated 1315 GMT (2115 HKT)

The KAZA conservation area is working to make it easier to cross borders.
December 5, 2013 -- Updated 1256 GMT (2056 HKT)

He started his first business venture with capital of just $200 but today, he is one of Liberia's most prominent businessmen.
December 5, 2013 -- Updated 0009 GMT (0809 HKT)

North Korea is showing no signs of scaling back its fearsome labor camp system, says human rights group Amnesty International.
December 5, 2013 -- Updated 0501 GMT (1301 HKT)

A yellow jumpsuit worn by martial arts legend Bruce Lee in one of his final fight scenes goes on sale in Hong Kong on Thursday.
December 5, 2013 -- Updated 1051 GMT (1851 HKT)

Meet 24-year-old Marita Cheng: the talented technician bringing robots to your home.
December 5, 2013 -- Updated 0323 GMT (1123 HKT)

Japanese blogger Keisuke Jinushi started the "hitori date" (one-man date) blog two years ago.
December 4, 2013 -- Updated 2128 GMT (0528 HKT)

Even by the standards of supercars, the Porsche Carrera GT is something remarkable.

Today's five most popular stories