FAA approves proposal for fixing Dreamliner battery woes
March 12, 2013 -- Updated 2341 GMT (0741 HKT)
STORY HIGHLIGHTS
Boeing's 787 was grounded in January after two battery fires
Proposed fix is first step in getting Dreamliner back in service
NEW: Boeing will redesign battery system and conduct new tests, says it is confident
FAA says Boeing must clear other hurdles before planes can fly again
Washington (CNN) -- The Federal Aviation Administration has approved a proposal for remedying battery system problems suspected of triggering fires that forced the grounding of Boeing's heralded 787 Dreamliner.
But the company must still demonstrate its approach will ensure safety before those planes can fly again, the FAA said on Tuesday in signing off on a certification plan by the world's biggest aircraft manufacturer to redesign the plane's lithium-ion battery system.
"The certification plan is the first step in the process to evaluate the 787's return to flight and requires Boeing to conduct extensive testing and analysis to demonstrate compliance with the applicable safety regulations and special conditions," the FAA said in a statement.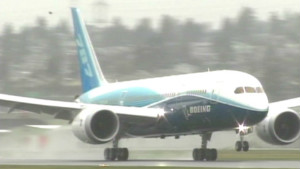 Dreamliner, A380: Headaches?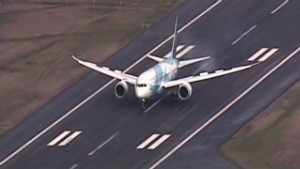 Dreamliner allowed to make 1 flight
Boeing's newest and most advanced commercial jetliner was grounded in January by regulators worldwide after two battery-related fires damaged 787s in Boston and in Japan. No passengers or crew were hurt in either incident.
There are only 50 Dreamliner wide bodies flying worldwide, but Boeing has orders for several hundred more. Fixing the battery problem quickly and definitively is paramount for the company, considering the sizable investment of the industry following the model's problem-plagued development.
"This comprehensive series of tests will show us whether the proposed battery improvements will work as designed," said Transportation Secretary Ray LaHood. "We won't allow the plane to return to service unless we're satisfied that the new design ensures the safety of the aircraft and its passengers."
The layered fix aims to prevent any fires from developing, and Boeing said it was confident in its approach.
Proposed last month, the plan includes a redesign of internal battery components to minimize chances of a short circuit. It also involves better insulation of battery cells and adding a new containment and venting system aimed at preventing any overheating from affecting the plane or being noticed by passengers, Boeing said.
The FAA will approve the redesign only if the company successfully completes all required tests and analysis to demonstrate the new design complies with federal safety requirements.
Ray Conner, president and chief executive officer of Boeing's commercial airplane unit, said in a statement that the company's focus has been on developing a permanent resolution.
"Working with internal and external experts in battery technology, we have proposed a comprehensive set of solutions designed to significantly minimize the potential for battery failure while ensuring that no battery event affects the continued safe operation of the airplane," said Conner.
"We have a great deal of confidence in our solution set and the process for certifying it," said Conner.
The FAA also will permit Boeing to begin test flight activities relating to the battery issue.
The investigation of Dreamliner battery fires has been ongoing in the United States and Japan. The FAA's grounding of the aircraft was recognized by regulatory agencies worldwide.
No smoking gun in NTSB report on Dreamliner battery fire
Dreamliner battery type requires safeguards, safety advocate says
Why Dreamliner batteries worry experts

Part of complete coverage on
December 10, 2013 -- Updated 1306 GMT (2106 HKT)

Presidents and prime ministers, celebrities and royals joined tens of thousands of South Africans to pay tribute to Nelson Mandela.
December 9, 2013 -- Updated 1558 GMT (2358 HKT)

The Web is set to change our lives over the next decade. This will also question the use of personal data and balancing new powers with ethics.
December 9, 2013 -- Updated 0111 GMT (0911 HKT)

The image of the Shinkansen bullet train streaking past Mount Fuji is a powerful part of the iconography of the resurgent post-war Japan.
December 9, 2013 -- Updated 2023 GMT (0423 HKT)

Imagine the delight at unwrapping your Christmas present in 2043 and discovering you've been gifted a trip around the Moon.
December 9, 2013 -- Updated 0727 GMT (1527 HKT)

A new political party claiming to champion ordinary Indian voters makes a startling electoral debut.

Few words in Hungarian, including place names, are easily recognizable to foreigners.
December 10, 2013 -- Updated 1335 GMT (2135 HKT)

Browse through images you don't always see in news reports, taken by CNN teams all around the world.
December 9, 2013 -- Updated 1234 GMT (2034 HKT)

Walking into one of Yayoi Kusama's infinity rooms is like walking into a completely different universe.
December 9, 2013 -- Updated 1529 GMT (2329 HKT)

Meet Tony Allen -- famous for helping create Afrobeat by fusing different beats and patterns.
December 8, 2013 -- Updated 2116 GMT (0516 HKT)

Fans converged on the site where Paul Walker died to pay tribute to the actor. CNN's Paul Vercammen reports.

He was imprisoned for life but that did not quiet him. Nelson Mandela became South Africa's first black president, and an icon and inspiration.
December 9, 2013 -- Updated 1002 GMT (1802 HKT)

Watching digital artist Kyle Lambert's stunning photo-realistic iPad paintings emerge from a blank screen is an awe-inspiring experience.

Today's five most popular stories