Mississippi governor reviews 'Anti-Bloomberg' bill
March 13, 2013 -- Updated 0001 GMT (0801 HKT)
STORY HIGHLIGHTS
The legislation would prevent efforts like the New York City soda ban
"We believe there's enough regulation," says the bill's author, a restaurant owner
Mississippi has the nation's highest rate of obesity
(CNN) -- Super size? Yes, please, say Mississippi lawmakers.
The same day a judge blocked a ban on the sale of large, sugary drinks in New York City, senators in Mississippi approved, by a 50-1 vote, a bill that would prevent similar efforts in their state.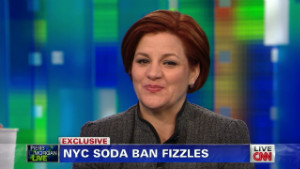 Christine Quinn on 'soda-gate'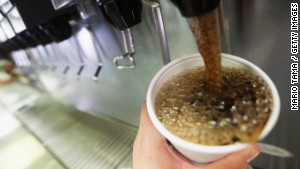 Piers: Sodas lead to 'drain on society'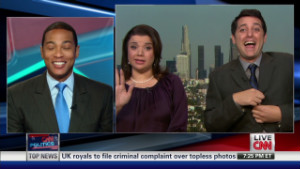 Politics of soda bans and calories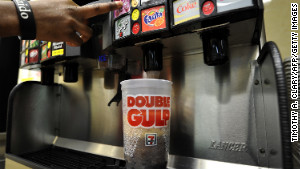 Judge puts a cap on NYC soda ban
The legislation is known as the "Anti-Bloomberg" bill because the proposed ban in New York is supported by New York City Mayor Michael Bloomberg.
"We believe there's enough regulation," said Mississippi state Sen. Tony Smith, the bill's author and a restaurant owner.
Large sugary drinks flow in NYC as officials appeal ruling
"If the market demands that I serve a more healthy food, I'll do that to meet to the market demand," he said. "But ... why should I risk my capital, my hard work, my efforts that I've put in to build a restaurant on the thinking of what a government official thinks?"
On Tuesday, one day after the bill passed the Senate, the office of Mississippi Gov. Phil Bryant said the proposal is under review.
If the governor signs it into law, the legislation would prevent Mississippi counties, districts and towns from banning food based on its nutritional information. It would also stop them from enacting rules that would cap portion sizes.
Smith said that he is confident Bryant will sign the bill, which passed the state House by a 92-26 vote.
How New Yorkers feel about big soda ban
"I am glad that it has happened. It's a step forward in the right direction to make sure that any future policy discussion be centralized at the state legislature," said Mike Cashion, executive director of the Mississippi Hospitality and Restaurant Association, a group that lobbied for the legislation.
"It doesn't prevent local government from promoting healthy foods. What it does do is prevent them from creating policy mandates for the sake of consistency and uniformity," he said.
According to the most recent report by Trust for America's Health and the Robert Wood Johnson Foundation, Mississippi had the nation's highest rate of obesity. Some 34.9% of the state's adult population was obese in 2011, it said.
On the other extreme, Colorado ranks as the skinniest state. An estimated 20.7% of that state's adult population was obese in 2011, the report said.
Ethicist: Health bans and 'sin taxes' can easily backfire

Part of complete coverage on
December 4, 2013 -- Updated 1338 GMT (2138 HKT)

Bolshoi Ballet artistic director Sergei Filin says no jail term for his attackers can give him back what he has lost: His eyesight.
December 4, 2013 -- Updated 1953 GMT (0353 HKT)

Michael Morton spent a quarter of a century in jail for killing his wife -- a crime he didn't commit.
December 4, 2013 -- Updated 1535 GMT (2335 HKT)
A fire that engulfed Paul Walker's Porsche did not erupt until a minute after the car crashed.
December 4, 2013 -- Updated 1236 GMT (2036 HKT)

When you've stood at the edge of space, regular life is always going to be a bit of a comedown.

Tensions between China and Japan are at their worst in half a century, the former top U.S. State Department official for East Asia told CNN's Amanpour.

Whatever business is generated in the West Bank seems to be derailed by the stalemate in peace talks and sporadic violence.
December 4, 2013 -- Updated 1048 GMT (1848 HKT)

How did an ex-mining town in northern France become an art haven?
December 4, 2013 -- Updated 1207 GMT (2007 HKT)

These photographic nuptials will either inspire, or mock, your own.

CNN's Amanda Davies gives her impression of the German Formula One racing driver and world champion.
December 3, 2013 -- Updated 1643 GMT (0043 HKT)

Heather Abbott is walking in four-inch heels seven months after losing her left leg in the Boston marathon bombing.
December 4, 2013 -- Updated 1208 GMT (2008 HKT)

Taking pot shots at Amazon's delivery drone ... CNN's Jeanne Moos reports on tickling the drone's funny bone.

Today's five most popular stories