Prince Charles visits Syrian refugee camp in Jordan
March 13, 2013 -- Updated 1334 GMT (2134 HKT)
STORY HIGHLIGHTS
NEW: European Union official killed in rocket attack in Syria
Jordan averages about 7,000 new Syrian refugees daily, UNICEF says
The Syria civil war began about two years ago
Report: The war has afflicted more than 2 million children with trauma, malnutrition or disease
(CNN) -- Britain's Prince Charles and his wife, Camilla, visited a camp for Syrian refugees in Jordan on Wednesday.
The camp, run by the United Nations, UNICEF and Save the Children, is home to about 1,000 people who have fled the two-year Syrian civil war.
Jordan has been receiving about 7,000 new refugees a day, according to UNICEF.
While at the camp, children sang to the Prince of Wales and the Duchess of Cornwall.
The cost of war: 2 million Syrian children afflicted by trauma, disease, malnutrition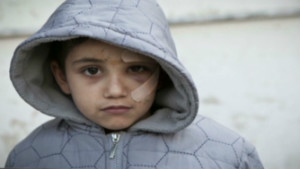 Children trapped in Syria conflict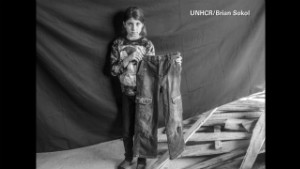 Personal stories of Syrian refugees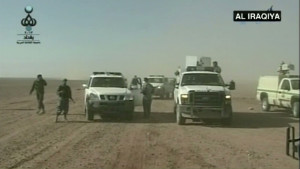 Syria violence spills into Iraq
Their visit comes on the same day Save the Children issued a report saying that more than 2 million children have been afflicted by trauma, malnutrition or disease during the Syrian civil war.
The war has interfered with vaccination efforts across the country, the group said. About two-thirds of Syrian children lack vaccinations for preventable diseases, according to the group's report.
In addition, one in three children have been injured in the warfare, the report said.
Meanwhile, in Syria, the European Union said Wednesday that an employee of its delegation in Syria died in a rocket attack in Derava, a Damascus suburb.
Ahmad Shihadeh died while providing humanitarian assistance to residents of the city, where he also lived, the EU said.
Syrian regime losing grip on border with Iraq
CNN's Ed Payne contributed to this report.

Part of complete coverage on
Syrian crisis
March 4, 2014 -- Updated 1328 GMT (2128 HKT)

Syria has submitted a revised proposal "that aims to complete the removal of all chemicals" from the country before the end of April.
February 18, 2014 -- Updated 1032 GMT (1832 HKT)

CNN's Arwa Damon reports on ISIS defector who says destroying ISIS as critical as defeating regime.
February 18, 2014 -- Updated 0353 GMT (1153 HKT)

The U.S. wants a United Nations resolution that will, among other things, bring humanitarian aid for refugees in Syria.
February 17, 2014 -- Updated 1259 GMT (2059 HKT)

When the radical Islamist militia ISIS arrived in the Syrian town of Addana a year ago, many welcomed them. What followed changed their minds.
February 17, 2014 -- Updated 1449 GMT (2249 HKT)

CNN obtained video clips from Syrian activists documenting the atrocities committed by members of the Islamic State in Iraq and Syria, known as ISIS.
February 18, 2014 -- Updated 2017 GMT (0417 HKT)

On Crossfire, Danielle Pletka discusses what the U.S. needs to do to resolve the Syria crisis.
February 6, 2014 -- Updated 0101 GMT (0901 HKT)

Her almond-shaped brown eyes shine through her sunken face as a doctor lifts her sweater to reveal a tiny rib cage pushing against her skin.
February 4, 2014 -- Updated 1746 GMT (0146 HKT)

The Zaatari refugee camp in Jordan is home to around 100,000 Syrian refugees. CNN spent several days meeting the residents of the camp.
January 22, 2014 -- Updated 1959 GMT (0359 HKT)

Renowned war crimes prosecutors and forensic experts have found "direct evidence" of "torture and killing" by the Assad regime.

Traumatized children who have witnessed the horrors of war are being helped to read -- and rebuild a normal life. CNN's Becky Anderson reports.
January 23, 2014 -- Updated 1207 GMT (2007 HKT)

A battle zone tour organized by the Syrian government for CNN and several other media outlets Wednesday was more than bizarre.
January 22, 2014 -- Updated 1735 GMT (0135 HKT)

CNN's Atika Shubert meets with the family of a little girl who was wounded in Syria, now living in a refugee camp.
January 27, 2014 -- Updated 1456 GMT (2256 HKT)

110 year old, Jabari Alawali walked for over 10 hours to reach Jordan from Syria.
Today's five most popular stories