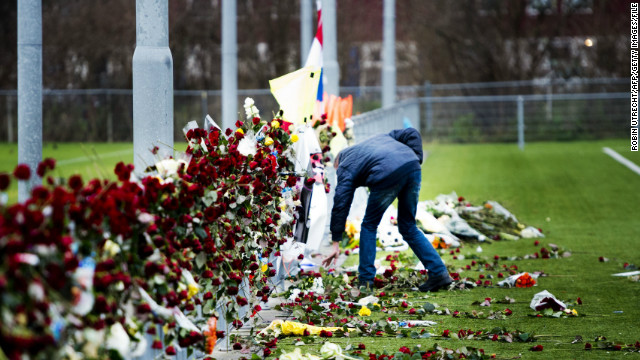 The death of Dutch amateur linesman Richard Nieuwenhuizen shocked a nation. Niewenhuizen was beaten to death following a youth match, with six teenagers and a father set to face trial over the killing. Nieuwenhuizen's death prompted a rule change in Dutch soccer, meaning that only team captains can speak with referees -- any other player who does so will be booked.
A year previously, AZ Alkmaar players angrily protested when referee Bas Nijhuis sent off the club's goalkeeper after he kicked out at a fan of opposing team Ajax who attacked him during a Dutch Cup match.
Max Klein, left, is a young, up-and-coming referee in Germany. The 18-year-old thinks the only way clubs and fans will truly change their conduct is if they are hit with heavy fines.
Herbert Fandel is a former referee who is now head of the German Football Federation's referee commission. He admits violence is one of the reasons why the number of officials in Germany is decreasing.
Chelsea players raged at referee Tom Henning Ovrebo after he failed to give what they considered to be multiple penalties during a 2009 Champions League semifinal second leg against Barcelona. The Norwegian says players and coaches should be educated on the psychological impact abuse has on referees.
Real Madrid coach Jose Mourinho named Ovrebo and a number of his colleagues in a list of referees he considered to be sympathetic towards Barcelona. "I can't say what I feel. I only leave one question. Why?" said Mourinho after a 2011 Champions League semifinal loss to Barca. "Why? Ovrebo, (Massimo) Busacca, (Anders) Frisk, (Wolfgang) Stark, (Frank) De Bleeckere. "Why to all these people. Each semifinal always brings the same. We're talking about a fantastic football team. So why?
The English Premier League has instigated a "Respect" campaign in a bid to stop match officials being subjected to abuse -- such as this during match between Queens Park Rangers and Stoke in May 2012.
Tragic death
New rules
Graph showing figures before and after rule change
The next generation
View from the top
Blue rage
Mourinho's ire
Referees faced with violence
STORY HIGHLIGHTS
Soccer referees across the world are increasingly being targeted for abuse
U.S. recreational referee Ricardo Portillo dies after being punched in face by teenager
Dutch linesman was killed in December, while young Spanish ref was hospitalized
People in Spain say it is part of the nation's sporting culture to abuse football officials
(CNN) -- In the U.S., a referee is punched and later dies. Meanwhile In Europe, a Dutch volunteer linesman is beaten to death, a teenage Spanish referee is violently assaulted, and in Germany a match official is hospitalized.
They are almost as essential to the functioning of the game as the ball they bring onto the pitch for kickoff, but soccer referees across the world are feeling under siege.
Subjected to vulgar insults, threatened, chased off the field, attacked, hospitalized and, tragically, killed.
Read: Referee punched in face by teen player dies
In the most recent incident, 46-year old Ricardo Portillo -- refereeing an amateur game in the Salt Lake City suburb of Taylorsville -- was punched on April 27 after booking a player. He died from his injuries on Saturday.
What is behind this apparent wave of violence, which largely affects those grassroots officials whose role is so vital in maintaining the development of the so-called "Beautiful Game?"
Some say it's the direct result of bad examples set by the elite echelons of the sport, some say it's a cultural problem -- and others point to the very parents who go to watch their kids play.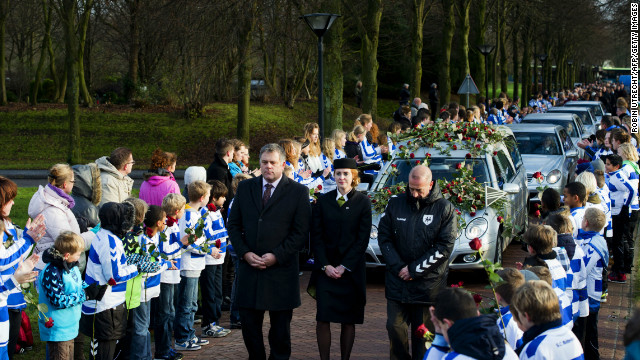 Members of Dutch football club SC Buitenboys pay respect to Richard Nieuwenhuizen as the hearse carrying his body arrives at the crematorium in Almere on December 10.
Relatives of the late linesman took part in a silent march in his memory in Almere the previous day.
Nieuwenhuizen collapsed and fell into a coma after he was attacked by three teenagers at the end of a junior club football match on December 2.
While 33,000 amateur matches were canceled across the Netherlands, professional teams held a minute's silence ahead of their games to pay tribute to the 41-year-old.
People lay flowers for Nieuwenhuizen at the Buitenboys clubhouse in Almere on December 9, 2012. Eight people have been arrested in connection with the attack, which came following a match against Amsterdam's Nieuw Sloten.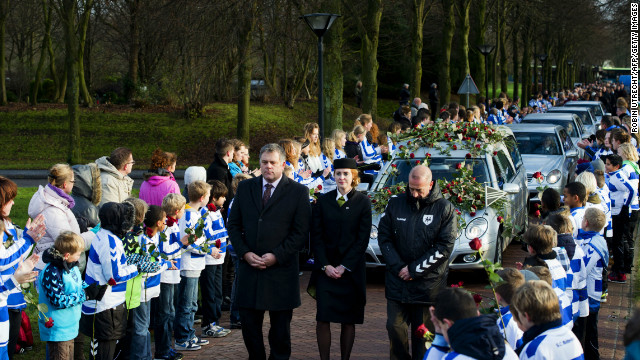 Funeral for slain Dutch soccer linesman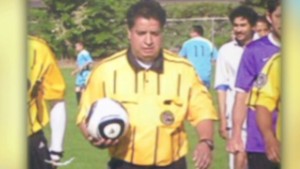 Ref dies after being punched by player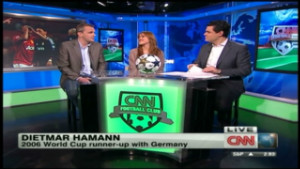 CNN Football Club: Nani's controversial red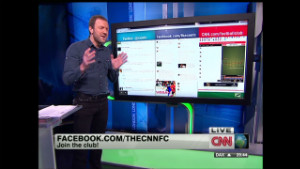 Did referee end United's chances?
"You feel completely helpless," says Jose Giner, who looked on in horror from the stands the day his son was brutally attacked during a Spanish regional match in February.
Hector Giner, just 17, was savagely attacked in Burjassot, Valencia after attempting to send off a player who had insulted him.
As the teen looked down and began to write in his notebook, the player -- a policeman 10 years his senior, named as "Alberto M.M." in media reports -- struck Giner a blow in the face, then delivered two kicks to the body as he lay prone on the floor.
In hospital the young student lost his spleen and three liters of blood. His attacker has been suspended from his job ahead of the trial, for which the date has yet to be set.
A complex issue
That Sunday -- February 17, 2013 -- was an ugly warning for Spanish football, but it was far from an isolated case of arbitrary violence against the country's 15,000 referees.
"All parents will understand how I felt that day," Jose Giner told CNN. "I think referees in the lower leagues are definitely not as well protected as they should be. Those responsible should sit down together to take action."
The Spanish Football Federation (RFEF) acknowledges the need for solutions and says it has begun working together with the Spanish police -- the Guardia Civil -- to "initiate a protocol of security and prevention."
"Effectively, with the referees in lower categories we attempt to protect them in the best manner possible," Juan Castillo Jimenez of the Technical Committee for Referees at RFEF told CNN.
But the task at hand is a complex one, beginning with incessant verbal abuse from players and spectators which can be difficult to stop.
"Well, yes, there is a lot of verbal violence," admits Alejandro Urrego, a player in the same Valencia regional league where the Giner incident took place. "Referees are scared to show red cards to those insulting them for the possibly violent consequences."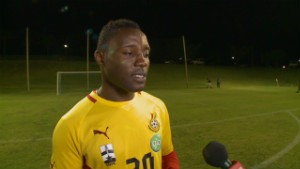 Juventus midfielder: Stop racism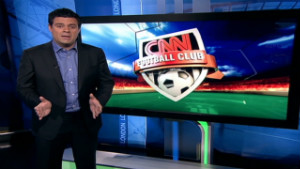 Join the CNN Football Club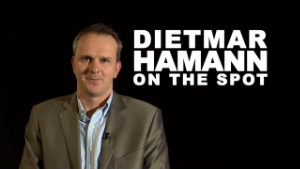 Didi Hamann on beating AC Milan
The RFEF acknowledges that parents have become some of the worst culprits in aggressive behavior towards referees in Spain.
"Parents are worse than the kids," says Emilio Jose Ayuso, a 21-year-old referee who talked to CNN at halftime of a youth match he was officiating in Aranjuez, a small town one hour south of Madrid.
"There are a lot of insults from the sidelines. You just have to ignore it. There is nothing you can do about it."
Problem starts at home?
One Europe-wide manner of tackling the problem has been to move spectators further away from the touchline, thereby reducing their influence on referees.
Still, insults have become so commonplace that some refs have begun to take an aggressive attitude onto the pitch themselves, according to one parent.
"Parents are definitely to blame," says Cristina, a mother of two who watches her son play in the same match where Ayuso is the referee. She preferred not to give her surname.
"Two members of my close family are referees, so I know what kind of insults they have to hear, and ignore, every weekend.
"But I've also seen a referee who insulted the kids -- I couldn't believe my eyes when it happened in my son's game the other week. It also happens."
Another factor in Spain is that referees have traditionally been the target of abuse by football fans -- though usually verbal not physical.
"We blame everything on the ref," says Jose, a taxi driver in Madrid, who also did not want to give his full name.
"Even 'la crisis' (the financial crisis), if we could. The stadium is the place for Spaniards to vent their frustration. If parents set such a bad example, imagine how the next generation is growing up."
Bad role models
That lack of respect for match officials filters down from the top teams and players, according to journalist Cayetano Ros.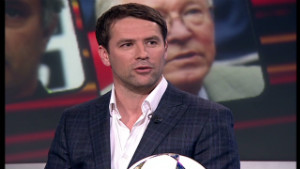 Will Mourinho replace Ferguson?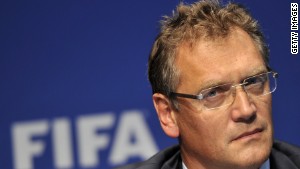 Jerome Valcke: Match-fixing a 'disease'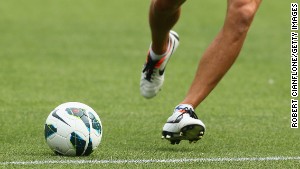 How does match fixing occur?
Last May, Granada forward Dani Benitez was suspended for throwing a water bottle at the face of referee Clos Gomez while his teammates contested the award of a penalty to opponent Real Madrid. The previous month linesman Cesar David Escribano was struck by an object thrown from the stands during a second division match at Cartagonova.
"I think we are all to blame, also the media," said Cayetano Ros, who covered the Giner attack for El Pais newspaper. "It is getting better than it was 20 or 30 years ago, but there is still a culture of pressuring the referees: it is definitely a danger."
At a La Liga match between Getafe and Deportivo La Coruna in early 2013, the referee sent off a home player early on, and was hounded by home fans for the rest of the game. Small children sat nearby listening to the verbal abuse.
Veteran Spanish football observer Phil Ball says it is a cultural model that needs changing.
"If you don't pressure the ref here, you're seen as stupid," says Ball, the author of "Morbo: The story of Spanish football." He calls it a "tactical" approach, and freely admits to talking to the linesman during matches his son plays.
"There's a saying in Spain: 'El que no llora, no mama' (he who doesn't cry, doesn't get the milk), and it's applied to football in Spain," Ball told CNN.
"I saw a particularly bad example in the Donosti Cup 2011 (a youth tournament), when a referee was chased off the pitch by a team called Ciudad Jardin from Valencia. You can't solve things unless you change the culture. You have to come down hard on perpetrators."
Ayuso believes that punishments are not enough -- education is the key.
"To become a referee, the Madrid Football Federation makes us take a course as well as two classes with a psychologist, because it is common knowledge that you'll be verbally abused," he said.
"I think a solution could be to give psychological classes to teams. That way they see that we too can make mistakes. But as it is, you definitely go to some grounds with a great deal of respect. Valencia and Holland are always at the back of your mind."
Dutch dilemma
The problem of violence against referees came to worldwide prominence in December 2012 after a shocking incident in the Netherlands.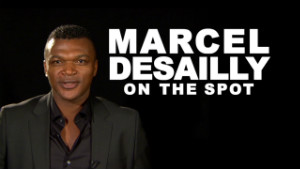 Marcel Desailly's Ghana regret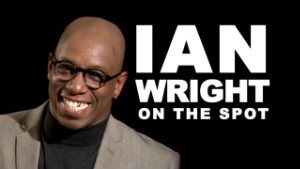 Wright: England team is overhyped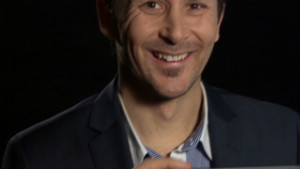 Mendieta: Barca, Real out in front
A group of teenage players beat 41-year-old Richard Nieuwenhuizen to death after a youth match in which he had been a volunteer linesman. His son had been playing in the opposing team to that of his attackers.
It was a tragic attack that moved an entire nation, and the Dutch football association took immediate action.
"After the incident the Dutch FA decided that there should be more respect for referees," says Jan ter Harmsel, a journalist and referee who runs a blog website for match officials.
"Only captains can talk to the referee now, other players would be booked immediately,"
Former Netherlands international player Ronald de Boer agrees that the fatal attack has had a big impact, but worries that the reaction by officials has been too strong.
"Football is emotion, and in a way the changes killed the game a little bit. Now yellow cards are shown for everything," the former Ajax, FC Barcelona and Glasgow Rangers midfielder told CNN, while acknowledging that players in Holland "moan too much."
"Certainly we have to pay attention to give a lot of respect to referees, starting with the parents in their education of their kids," said De Boer, who now works with Ajax's youth setup.
The Dutch FA (KNVB) sent CNN figures which showed that while yellow cards shown to players have not increased overall since the December 21 attack, the numbers of bookings for dissent to officials has almost tripled from 0.17 per game before December 21 to 0.48 each match since.
On trial
The new KNVB charter has a broad social backing, according to its press office chief Marloes van der Laan.
"After issuing an appeal on Facebook, KNVB headquarters in Zeist received a veritable deluge of emails and letters containing suggestions about how to improve the overall atmosphere surrounding Dutch football matches," van der Laan said.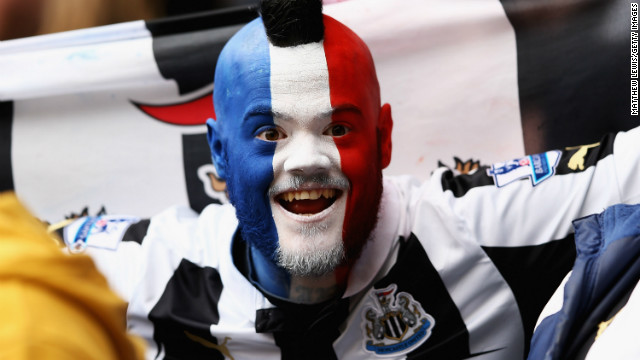 A Newcastle fan shows his support for the club's French foreign legion at the club's home game against Southampton in February.
Newcastle fans made their players from across the Channel feel at home by producing a mosaic of the French flag before the 4-2 win over Southampton at St. James' Park.
There were seven French players named in the matchday squad for Newcastle's win over Southampton, while African stars Papiss Cisse and Cheik Tiote are both French speakers. The home fans have been delighted with the impact of the new arrivals with the team beginning to turn its season around.
The locals have even renamed their own pub "La Fraise" instead of its original name, "The Strawberry." Newcastle is more famous for its Brown Ale than its Chardonnay and Merlot.
Midfielder Moussa Sissoko has been a great acquisition for Newcastle since making the move from French club Toulouse in January. The 23-year-old scored three times in his opening six appearances and is considered as one of the best purchases of the transfer window.
French President Francois Hollande (center) failed in his initial plan to raise tax to 75% but has not given up. Meanwhile, Axelle Lemaire (left), MP for Northern Europe, insists tax is not a factor behind the influx of French players to the English Premier League.
French actor Gerard Depardieu has moved to Russia following a row with the government over potential tax rises. He was welcomed by President Vladimir Putin and awarded Russian citizenship at the Kremlin in January.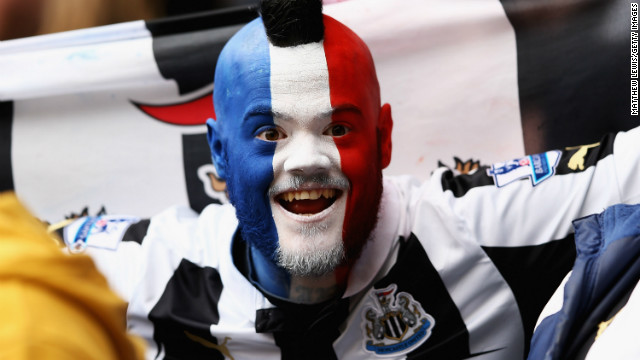 French football's foreign legion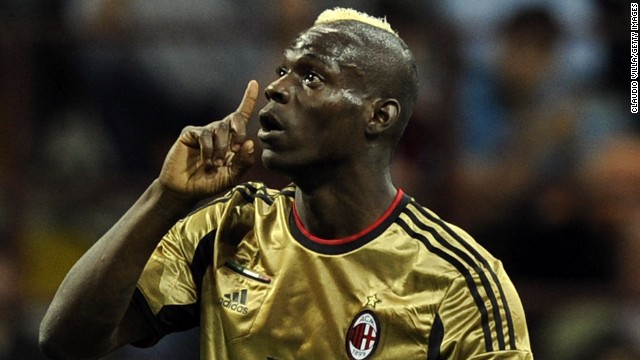 AC Milan's Mario Balotelli reacts to racist abuse from the visiting Roma fans at the San Siro in May. It was not the first time the Italian-born striker has been racially abused in Serie A.
Serie A side Lazio has already been punished four times in the 2012-13 season due to racist offenses by its fans in European matches.
"I don't care what game it is -- a friendly, Italian league or Champions League match -- I would walk off again," the Germany-born Kevin-Prince Boateng, who has represented Ghana, told CNN in an exclusive interview in January after he walked off in protest at racist abuse he was subjected to in a friendly match.
"I'm sad and angry that I'm the one that has to take action," added the AC Milan midfielder. "All the people who support me would support me in a big game. Players like Rio Ferdinand and Patrick Vieira have supported me and I just want to say thank you."
At the end of January, Boateng had a new teammate after AC Milan owner Silvio Berlusconi sanctioned a $30 million deal to sign striker Mario Balotelli from Manchester City. Berlusconi had previously branded Balotelli a "rotten apple."
La Stampa newspaper estimated that the signing of "Super Mario" could have been worth 400,000 votes in Berlusconi's bid for re-election in Italy back in February.
Before moving to England, the Italy-born Balotelli played for AC Milan's rivals Inter Milan, and during one Serie A match against Juventus the Turin club's fans once shouted: "There are no black Italians."
Soon after Balotelli returned to Italy, Inter Milan were fined $20,000 after racist chants from their fans about the AC Milan's striker at a match against Chievo. Inter play AC in the Milan derby on February 24.
"Berlusconi is an opportunist, who will say anything to win short-term support," Italian historian John Foot -- the author of the authoritative book on Italian football "Calcio" -- told CNN, in reference to the AC Milan owner's support for Boateng after the player walked off the pitch. "His comments are hypocritical at best, especially given his alliance with anti-immigrant and far-right parties, and his comments on Barack Obama (he called him 'sun-tanned')," added Foot. Berlusconi is pictured in the center, wearing a scarf.
Soon after Balotelli returned to Serie A, Berlusconi's brother Paolo -- during a political rally -- invited the public to an upcoming AC Milan match and was caught on camera -- the video was featured on the website of Italian newspaper La Repubblica -- saying: "OK, we are all off to see the family's little black boy." Paolo is pictured here, wearing glasses.
"I don't think you can run away, because then the team should have to forfeit the match," FIFA president Sepp Blatter told Abu Dhabi's The National newspaper. "This issue is a very touchy subject, but I repeat there is zero tolerance of racism in the stadium, we have to go against that. The only solution is to be very harsh with the sanctions (against racism) -- and the sanctions must be a deduction of points or something similar."
Two days after Boateng's walkoff, some sections of Lazio's crowd at Rome's Olympic Stadium were heard making monkey noises at Cagliari's Colombian striker Victor Ibarbo. However, the majority of the home crowd jeered and whistled to drown out the racists.
In 2010, Cameroon striker Samuel Eto'o suffered racist abuse from Cagliari fans when playing for Inter Milan in a Serie A game. The Sardinian club was subsequently heavily fined.
In 2005 the Italian authorities banned Paolo di Canio -- then playing for Lazio -- and fined him almost $11,000 for his use of a straight-arm salute. "The sports court decided that it was an act of racism," the head of Italy's Observatory on Racism and Anti-racism in Football, Mauro Valeri, told CNN. "The ordinary court, however, did not intervene. For me it's racism, for the Ministry of the Interior, no." Di Canio is now manager of English club Swindon Town.
While English football embarked on a program of stadium reconstruction after the 1980s disasters at Bradford, Heysel (pictured) and Hillsborough, Italian football has been arguably hampered by a lack of stadium redevelopment.
Of Serie A's big clubs, only Juventus has built a new stadium in recent years.
The Italian Ministry of the Interior has introduced an identity document -- "tessera del tifoso" -- for supporters to counteract hooliganism. In order to buy match tickets, fans must present their document, with the system designed to ensure away fans can't buy "home" tickets for games.
Owen Neilson is writing a book about Italian football grounds, "Stadio: The Life and Death of Italian Football." "If a stadia revolution is undertaken in Italy -- as it has happened in England -- a layer of culture unique to Italy will be tarmacked over, with 'Juventus Stadium' type replacements," said Neilson. "Football will be changed again in favor of profit and central figures in a club's history, such as Giuseppe Meazza (who played for both AC Milan and Inter) or Romeo Menti (Vincenza), will be moved from the spotlight . That will be a real loss."
"The Football Italian Federation, FIFA and UEFA must empower fan-based initiatives that are capable of creating a culture of self-regulation," Professor Clifford Stott, who has advised governments and police forces internationally on crowd management policy and practice, told CNN.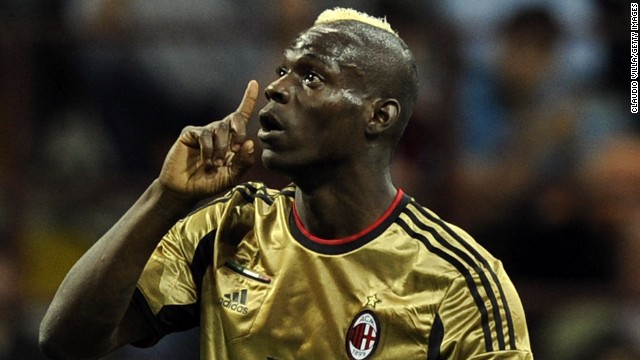 Italy's complex racism problem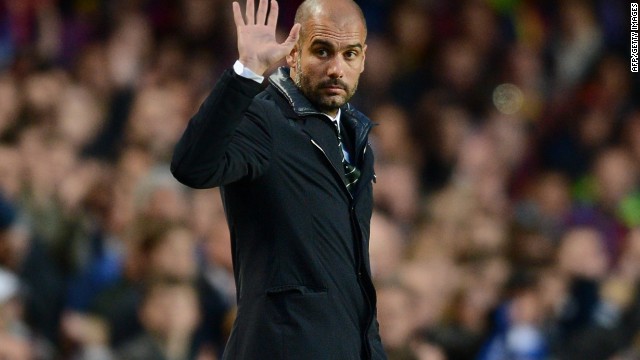 Pep Guardiola's decision to join Bayern Munich left many English Premier League fans shocked and stunned. The former Barcelona coach had been tipped to take over at Chelsea at the end of the season.
Steve McClaren told CNN that he had no other option but to leave England in a bid to restore his reputation after a disastrous spell in charge of the national team ended with failure to qualify for Euro 2008.
The late Bobby Robson was one of the few Englishmen to sample success abroad, winning trophies with PSV Eindhoven, Porto and finally Barcelona, where a young Jose Mourinho acted as his translator.
England manager Roy Hodgson enjoyed success in Europe before managing Fulham, Liverpool and West Bromwich Albion in the Premier League. He had a spell in charge of Inter Milan as well as the Swiss national side.
Scotland's Matt Busby led Manchester United to the European Cup in 1968 as well as domestic league glory on five separate occasions. Busby, who survived the Munich Air Disaster of 1958, is considered one of the most successful managers in British football.
Another Scotsman, Alex Ferguson, has enjoyed an astonishing run of success in more than quarter of a century at Manchester United, winning 12 Premier League titles, two Champions League crowns, five FA Cups and several other trophies.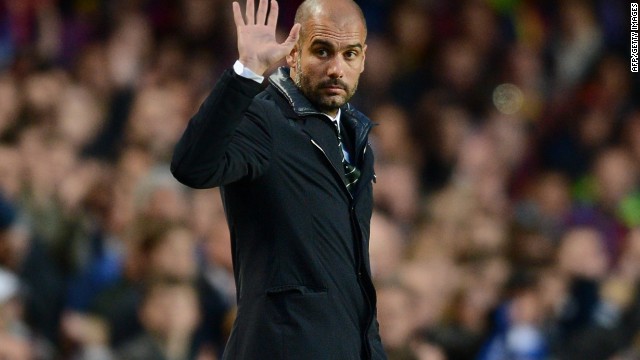 English managers: Where did it go wrong?
"All these suggestions were considered, many were taken on board and some were adopted in the FA's action plan. In addition, on December 21, the KNVB issued a Charter titled 'No Football Without Respect.' The Charter listed no new rules, but provided for stricter enforcement of existing ones."
Harmsel, a youth referee in The Hague, believes the education of younger generations needs to be addressed.
"The Richard Nieuwenhuizen incident was a few months ago, but I heard about an abandoned under-eight match last weekend," he said. This time, the coach of one team took his players off the field in protest at a lack of protection from alleged opposition foul play.
The Dutch Organization of Soccer Referees, meanwhile, told CNN that little has changed as a result of the December 2 attack on Nieuwenhuizen, whose assailants began a pretrial hearing on Monday -- six teens and one of their fathers appeared in court charged with murder.
"Although awareness of the problem of violence in society in general and on the soccer pitch in particular was raised immediately following the serious accident, and although there was one weekend with no soccer for the non-professional leagues, by now things are back to 'normal,' " said the organization's secretary Willie Peijnenburg.
"Several actions of awareness raising are being prepared, but since the incident several referees have been attacked again, even in friendly matches."
Physical intimidation
In neighboring Germany, the situation is equally worrying: the country's 70,000-plus match officials are subjected to what they feel are increasing levels of violence.
Leading football magazine Kicker is running a series on increasing violence against referees and dwindling referee numbers nationwide, while the influential Der Spiegel wrote in December 2012 about a string of violent attacks against lower league referees.
The most serious of these came in September 2011 in Berlin, when Gerald Bothe was assaulted on the pitch for showing a player a second yellow card.
The parallels with the recent attack in Valencia are chilling. Bothe was unconscious for 10 minutes, swallowed his tongue, and was hospitalized for several days.
A study at the University of Tubingen, which interviewed 2,600 regional referees, showed that 40% had been threatened, while 17% said they had been physically attacked. Those are worrying numbers, particularly for young referees such as Max Klein.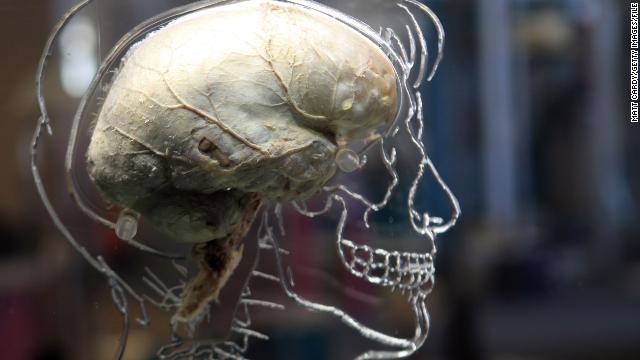 A new study from Brunel University in London has shown that soccer's best players are better equipped to anticipate their opponents' moves.
Legendary Dutch footballer Johan Cruyff famously said: "Football is a game you play with your brain," and the British research raises the possibility of brain training for young players to attune their senses.
Brunel's study suggests the world's top talent, like Barcelona's record-breaking striker Lionel Messi, are able to suppress their urge to act instinctively, which makes them less likely to fall for feints or tricks.
Players from novices to semiprofessionals were placed in an MRI scanner and shown video clips of a player dribbling towards them. They then had to decide in which direction to move in order to tackle them.
The results showed the more talented players were able to predict their opponents' moves better than those at the lower end of the scale. "I am confident the findings would be even stronger with professional players," Dr. Dan Bishop, who oversaw the study, told CNN.
Some of the game's top coaches need no convincing of the power of the brain. Real Madrid manager Jose Mourinho has met pioneering Belgian coach Michel Bruyninckx, who is a disciple of "brain-centered learning" in soccer. "Mourinho immediately understood what I'm trying to do and he asked a lot of intelligent questions," said Bruyninckx.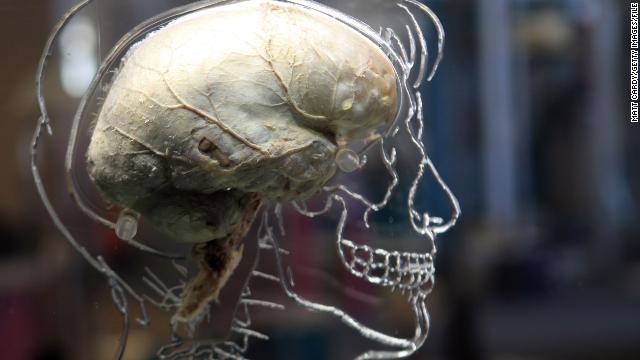 Training the soccer brain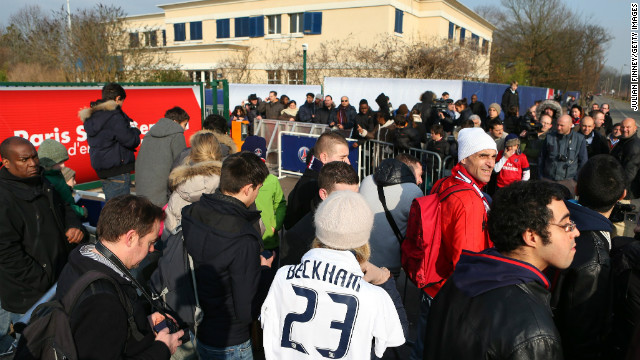 Hundreds of fans and journalists flocked to the Paris Saint-Germain training ground Wednesday to get a glimpse of David Beckham in action on the practice field. The interest in Beckham's move to the French club has caused huge excitement with the anticipation building ahead of the midfielder's possible debut on Sunday.
David Beckham took part in his first training session with his new Paris Saint-Germain teammates less than 24 hours after watching them claim a 2-1 win at Valencia in the last-16 round of the Champions League. on Tuesday.
Beckham, 37, was put through is paces at the club's open training day where more than 100 journalists turned up to witness the event. The former Manchester United and Real Madrid star is hoping to make his debut against Sochaux on Sunday, but it's not known if his pop star wife Victoria will be in attendance. Beckham's family has remained in London where his children Brooklyn, Romeo and Cruz attend school following their move from Los Angeles.
Beckham, who won 115 caps for England, has signed a five-month deal with the Qatari-backed club, but has revealed that his salary will be donated to a Paris children's charity. He will now hope to force his way into the side and link up with the likes of Zlatan Ibrahimovic, Lucas Moura and Ezequiel Lavezzi with the team six points clear at the top of Ligue 1.
Beckham waves to the waiting press pack as he makes his way out at the club's Camp des Loges training center in Saint-Germain-en-Laye, near Paris. The session, which was led by PSG's Italian coach Carlo Ancelotti, was shown live on French television.
Beckham shows off his new pink boots, a pair of which even Posh Spice might approve of. While Beckham is busy preparing for his debut, fashion designer Victoria was having her latest designs shown off by models in London.
After working up a sweat, Beckham throws off his top and gets back to work with the players who didn't feature in Tuesday's win at Valencia. If Beckham doesn't play against Sochaux on Sunday, he could line-up the following week against fierce rival Marseille and fellow Englishman Joey Barton.
Beckham takes to the sand as he steps up his training regime. Running on sand has several long-term benefits which includes strengthening the lower body muscles, burning more calories and is supposed to be easier on the joints as opposed to grass.
Beckham watched PSG's win at Valencia alongside the club's sporting director Leonardo. The pair looked on as their side edged out Valencia 2-1 in the first leg thanks to goals from Ezequiel Lavezzi and Javier Pastore, before Zlatan Ibrahimovic was sent off late on. The Swede will miss the second leg in the French capital on March 6.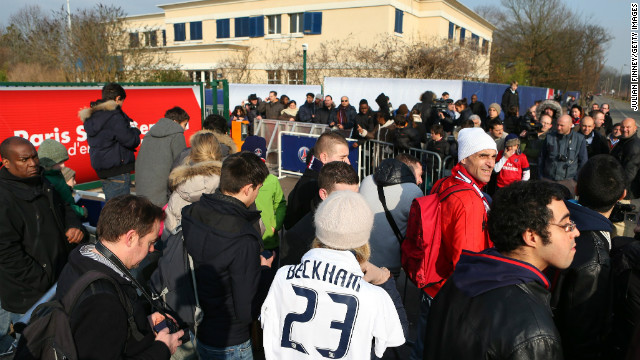 'Box Office' Beckham thrills French audience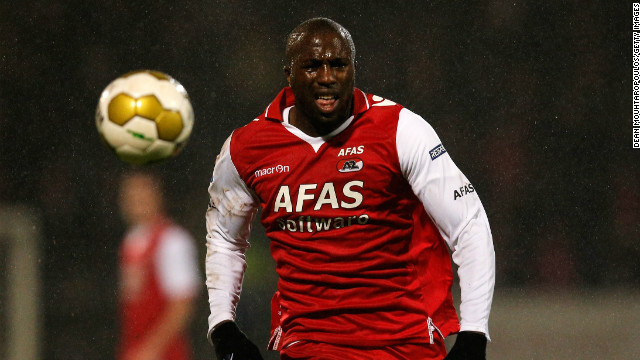 U.S. star Jozy Altidore was subjected to racial abuse during AZ Alkmaar's cup win at Den Bosch in the Netherlands. The match was halted and the crowd were asked to stop the abusive chanting before the action resumed.
AC Milan's Kevin Prince-Boateng walked off the pitch after being racially abused during his side's friendly game with Pro Patria earlier this month. The midfielder was praised for his actions by FIFA president Sepp Blatter.
Serbia was ordered to play one under-21 match behind closed doors and was fined $105,000 by European football's governing body UEFA for racial abuse in a match with England. UEFA president has appealed the verdict of his organization in the hope of seeing stiffer punishments administered.
Chelsea and England captain John Terry was charged by UK police after allegedly making racist remarks to Queens Park Rangers defender Anton Ferdinand in October 2011. Terry was cleared of the charges in a London court in July 2012.
Liverpool's Luis Suarez was banned and fined by the English Football Association after Manchester United's Patrice Evra claimed the Uruguayan racially insulted him during a match, also in October 2011. Suarez flatly denies Evra's claims.
Brazilian World Cup winner Roberto Carlos walked off the pitch while playing for Russian team Anzhi Makhachkala against Krylya Sovetov in June the same year, after having a banana thrown towards him in the closing stages of the match.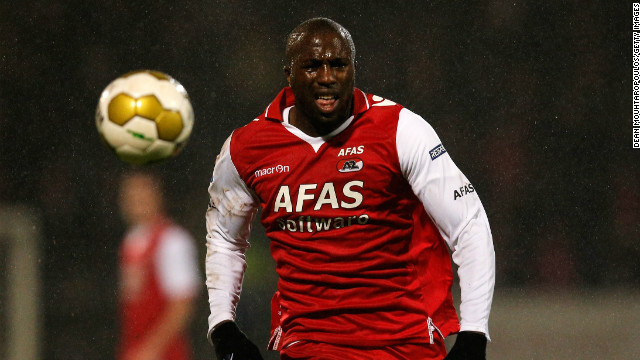 Racism in football
At two meters tall, the 18-year-old towers above most players, but still admits to being intimidated by the frequent cases of violence against referees that he hears about on social networks.
"Of course it is a shock to a young referee to hear of cases like Valencia and Holland," said Klein. "There are a lot of cases here too. Since I started four years ago it has certainly gotten worse. You don't hear about it in the mainstream media because it happens in lower divisions, but a referee friend of mine posts it all on Facebook.
"Just the other day a player waited in the locker room and beat up a referee. So before you whistle a game, you think, 'Hopefully I don't whistle a rough lot today.' "
Herbert Fandel, the head of the German Football Association (DFB) referee commission, has acknowledged that violence is a factor in influencing dwindling referee numbers.
"The verbal and physical violence against referees is also a sign of our times, a mirror of our society. Values like respect and decency are too often kicked with the feet," Fandel wrote in the DFB's referee magazine. The DFB told CNN that it is compiling statistics with regional associations, and could not comment at the moment.
Klein is just a few months older than the hospitalized referee in Valencia. He too has already had encounters with violence on the pitch, abandoning one match between teams of 14-year-olds in Konigsdorf, near Cologne, when the two coaches ran onto the pitch and started a brawl.
Klein says corrective action will be needed soon -- 10 years ago there were 1,000 active referees in the wider Cologne area where he whistles, but now there are just 600, according to the DFB magazine. Overall referee numbers in Germany have been steadily decreasing, the DFB said.
"It would be tough to get a bodyguard for every referee," Klein says with a wry smile. "So I think the best way forward is to introduce monetary fines for teams. That would really hit the aggressors hard where it hurts most -- in their pockets."
The blame game
Former international referee Tom Henning Ovrebo, who received death threats long after a controversial European match in 2009, would also like to see strict punishments.
"All over Europe you can find a culture of harassment against referees," said the Norwegian, who was widely accused by media -- and former Chelsea coach Jose Mourinho -- of favoring opposition team Barcelona in the second leg of a Champions League semifinal.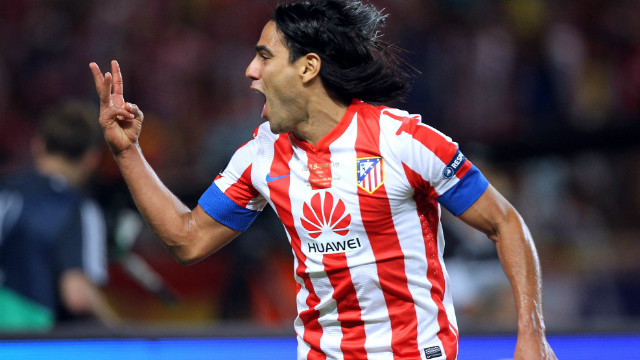 Nicknamed "El Tigre" as a boy by his friends, Radamel Falcao has torn apart defenses all over the world. Atletico paid out $53 million to take him to Spain from Porto in 2011 and he more than repaid that fee, firing 36 goals in his first season and leading the club to the victory in the Europa League.
Falcao's impressive form has seen him mentioned in the same breath as Barcelona magician Lionel Messi. The Colombian scored a wonderful goal at the Camp Nou to open the scoring in December but Messi grabbed two as Barca eased to a 4-1 win.
Atletico is enjoying a successful season with the club second in La Liga, through to the semifinals of the Spanish Cup and also in contention to retain its Europa League title. Falcao has been central to the team's impressive run of form, scoring 18 goals in the league so far this term.
Falcao hopes to lead the line for Colombia at the 2014 World Cup in Brazil. His nation has not appeared at the finals since 1998 but holds the third of four automatic qualifying places in the South American group.
Falcao and his singer songwriter wife Lorelei Taron are both in the celebrity spotlight. It's a role to which the player has had to grow accustomed since becoming a worldwide phenomenon.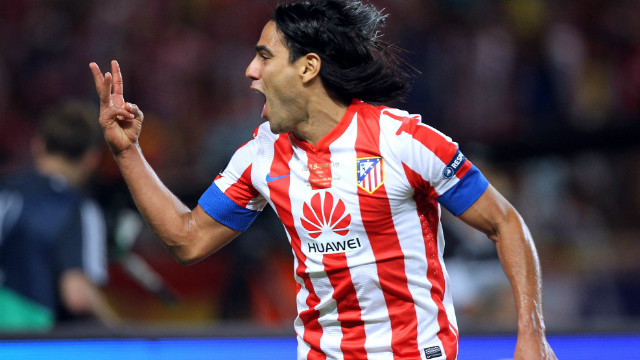 El Tigre: Falcao on fire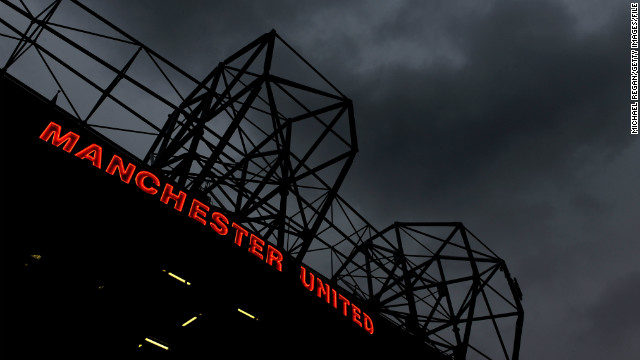 Today Manchester United has an aura of glamor and invincibility. But in 1931 and 10 years later the club's future was in peril.
James Gibson, a wealthy Manchester United supporter who had made his fortune in making uniforms for tram drivers, is credited with saving the club from extinction after taking over in 1931 and helping United navigate its financial troubles.
Old Trafford, home of Manchester United, was blitzed during a raid by the Luftwaffe on March 11 1941. The stadium was obliterated and left the club homeless. All of Gibson's hard work had been undone in a single night. United agreed a deal to play its home matches at Maine Road, home of rival Manchester City, until Old Trafford was rebuilt in 1949.
Gibson and his wife Lillian, had a train named after the football club. Gibson ensured supporters had a far smoother journey to Old Trafford after having steps built up from the local train station to the stadium, while he also had trains make unscheduled stops to help fans make it in time for kick off.
A statue of George Best, Denis Law and Bobby Charlton, which stands outside Old Trafford, depicts three of the club's greatest players. If it wasn't for Gibson, it is arguable the trio would never have pulled on the red of Manchester United.
Matt Busby, who was appointed by Gibson as manager, went on to win the 1968 European Cup, four league titles and two FA Cups. He survived the Munich Air Crash of 1958, where many of his players perished. After his recovery, he helped rebuild the team and lay foundations for the future.
Busby's success has been built on by current United manager Sir Alex Ferguson. It was under Ferguson that United won their19th English League overtaking Liverpool's record of 18.
United have established a buccaneering style of play, which this season has been epitomised by forward Robin van Persie, who is pictured here celebrating with Danny Welbeck. Since joining United from Arsenal in the summer, Van Persie has scored 16 English Premier League goals.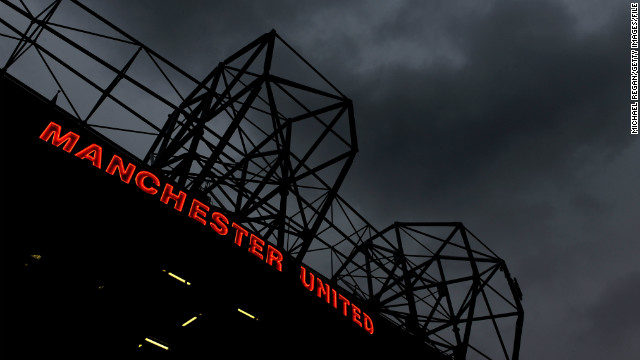 The man who saved Manchester United -- twice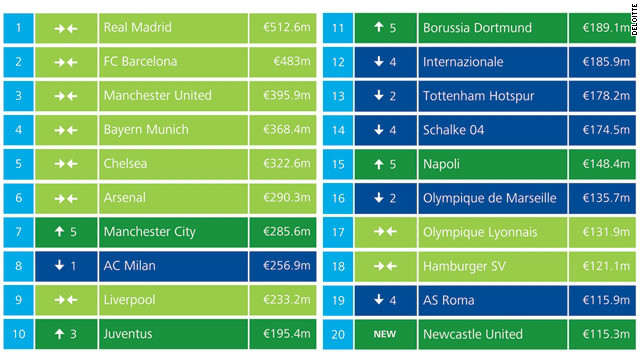 Real Madrid ($650.5 million) and Barcelona ($613 million) lead the way at the top of the chart by some considerable distance over English champion Manchester United ($502.4) . The top six places remain unchanged from last year.
Real Madrid star Cristiano Ronaldo has become an integral part of the club's success both on and off the pitch with the Spanish giant leading the Football Money League table for the eighth year in a row.
Leo Messi's goals and success has been key to Barcelona's ability to draw in fans and broadcasters at will. It is the fourth year in a row that the club has finished second in the Football Money League table behind arch-rival Real Madrid.
Robin van Persie, a $38 million summer signing, has helped Manchester United reach the top of the Premier League as it looks to wrestle the title back from rival Manchester City. United, which has recently signed a record shirt deal with General Motors, has been tipped to overhaul the top two over the coming years.
Bayern Munich, which recently appointed Pep Guardiola as its new manager for the 2013/14 season, remain in fourth position. The German giant reached the Champions League final last season where it was beaten by Chelsea.
Last year's European Champions League finalists Bayern Munich and Chelsea remain in fouth and fifth but it is Manchester City which has surged up the table. The English champion was 12th last year but is now up to seventh with revenue of $362.4 million.
European Champions League holder Chelsea is fifth in the money list. The London club has spent big money in recent years including the $80 million purchase of Spain striker Fernando Torres.
Borussia Dortmund leads the average attendance count with 79,900, beating Manchester United into second place. The matchday experience at Bundesliga clubs has seen attendances rise across the board with safe standing and cheaper tickets both key to its success.
.Arsenal stays sixth in the table despite it's failure to win a single trophy since 2005. The club has also seen big name departures with Cesc Fabregas joining Barcelona and Robin van Persie moving to Manchester United
Manchester City's Premier League title win catapulted the club up the Football Money League table and into seventh position. City's revenue grew to $452.6 million, the largest absolute and relative growth of any Money League club.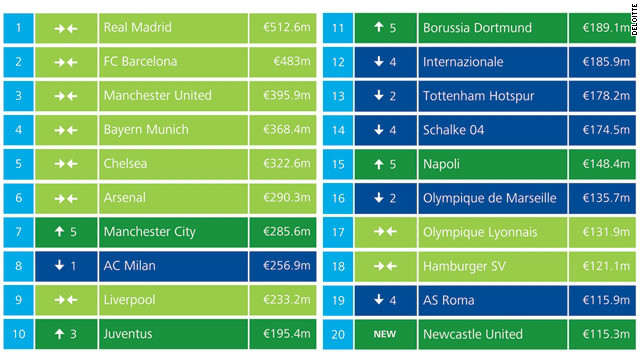 Spain dominates football's rich list
In 2011, Mourinho -- by then coach of Real Madrid -- named Ovrebo in a list of referees he claimed favored Barcelona after his team lost another Champions League semifinal match to the Catalan side.
Ovrebo says such criticism is part of the problem in fanning lower-league violence.
"I think all promising young players and coaches try to copy their heroes. And when they harass and blame the referees during or after a game, the young players and coaches will also do so," said the 46-year-old, who retired from international level in 2010.
"And sometimes the media enhance the effect by showing everyone what a 'jerk' the referee is."
Ovrebo believes refs need to be better prepared to deal with verbal and physical violence.
"In my local association ... we teach them about the laws of the game and positioning, but little is done to prepare them for the mental demands."
Ovrebo, who works as a psychologist, says that recent research links violence in football with the supposed safety of belonging to a crowd.
"One thing we know from research on hooliganism is that people tend to 'de-individualize' themselves and become more a group member who follows the group norms instead of their own norms," he said.
'Respect and trust'
The English Football Association, meanwhile, has taken an innovative approach to stopping violence against match officials by introducing the "Respect" program at grassroots level, using online videos to promote "effective dialogue" with players
"It should be noted that player behavior in the Premier League has increased greatly in recent years," says Phil Dorward, head of public relations for the EPL and the body governing its match officials.
"In the past three seasons bookings for dissent have decreased by half. This has been the result of a lot of dialogue between all key parties."
European soccer's ruling body UEFA also has its own Respect program, spearheaded by former Netherlands international Clarence Seedorf and ex-leading referee Pierluigi Collina.
"There are a lot of meanings for respect on and off the field of play," Collina said at last year's launch. "Respect and trust between players and referees -- which makes the referee's job easier -- or respect for the players from the fans.
"Respect is the only way to get a bright future for football."
Giving up the whistle
World football's governing body is well aware of the potentially devastating consequences of alienating referees from the game at grassroots level.
"For anyone who has ever played a game at whatever level, it is always more frustrating to play without a referee," Massimo Busacca, the head of FIFA's referees department, told CNN.
"If you behave badly and in a threatening manner, this ruins the enjoyment for others, and could even lead people to quit the game."
That has been the consequence of Giner's early encounter with violence in European football.
"Refereeing was his dream," says his father. "For now, he will give up the whistle."