Five stories you may have missed during the papal conclave
March 14, 2013 -- Updated 1312 GMT (2112 HKT)
STORY HIGHLIGHTS
Xi Jinping formally named as China's new president as part of once-in-a-decade change
Israel's Benjamin Netanyahu forms a coalition government excluding ultra-religious groups
Plans to embalm the body of Venezuelan President Hugo Chavez hit a snag
Ieng Sary, one of the leaders of the Khmer Rouge, dies while on trial for war crimes
London (CNN) -- The election of Jorge Bergoglio as Pope Francis, head of the Catholic Church and spiritual leader of the world's 1.2 billion Catholics, has dominated CNN.com's coverage over the past 24 hours.
You can read all about the first Latin American pope here. But while all eyes were on the Vatican, watching for the white smoke that signalled the announcement, there was plenty going on elsewhere. Here are five stories you may have missed while you were getting to know the new pontiff.
1. Xi Jinping was formally named as China's new president, as part of the country's once-in-a-decade leadership change. Xi, who took over as General Secretary of the Communist Party four months ago, replaces outgoing president Hu Jintao.
Xi's new role was rubber-stamped in a vote by 3,000 deputies at the National People's Congress. China's premier, Wen Jiabao, is also stepping down as part of the leadership overhaul; he will be replaced by Li Keqiang.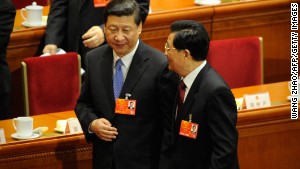 Xi Jinping set to take Chinese presidency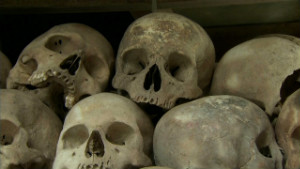 A look at Cambodia's 'killing fields'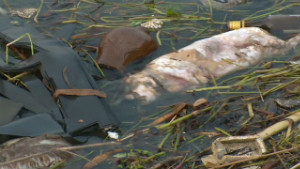 Why were dead pigs floating in river?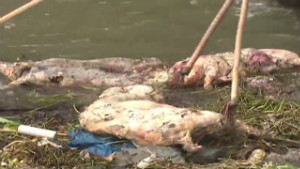 Dead pigs found floating in river
2. Israel's Benjamin Netanyahu formed a new government following weeks of negotiations. Netanyahu and his conservative Likud Beitenu Party forged a coalition deal with centrists and ultra-conservatives, which excludes ultra-religious parties.
The ultra-orthodox Shas Party will join the Labor Party on the opposition benches of the Knesset, Israel's parliament, while former opposition leader and government minister Tzipi Livni makes a return to government, as the coalition's Justice Minister.
3. Plans to embalm the body of Venezuelan President Hugo Chavez and put it on public display like Lenin and Mao Zedong appear to have hit a snag, with acting president Nicolas Maduro admitting the process might be "quite difficult."
Maduro reported that scientists had said "the decision should have been taken much earlier," though it is not clear why. He insisted, though, that Chavez, who died earlier this month after a battle with cancer, would always remain in the country's collective memory.
4. One of the leaders of Cambodia's brutal Khmer Rouge died while on trial for war crimes at a U.N. tribunal. Ieng Sary, who served as foreign minister of the regime, was the brother-in-law of infamous dictator Pol Pot.
Ieng Sary's passing, at the age of 87, leaves just two defendants facing judgment by the tribunal investigating the actions of the Khmer Rouge, which terrorized Cambodia in the 1970s, killing more than one million people.
5. The bloated carcasses of 6,000 pigs were found in China's Huangpu River, sparking health fears over contamination, after traces of porcine circovirus were found in a water sample.
Sanitation workers, clad in masks and plastic suits, were called in to fish the bodies from the river, as Chinese state media reported that a farm had admitted dumping the dead pigs.

Part of complete coverage on
May 20, 2013 -- Updated 1639 GMT (0039 HKT)

No solutions to the violence and total confusion is no longer just news, but a terrifying daily reality. Has Nigeria descended into civil war?
May 20, 2013 -- Updated 0817 GMT (1617 HKT)

On the eve of the French Open, attention turns to the illness that has struck down several players. Why is it hitting tennis so hard?
May 20, 2013 -- Updated 1409 GMT (2209 HKT)

Daycare, hour-long lunch breaks, free medicine? Not all of Bangladesh's factories are sweatshops, but many fear the crisis will hit them hard.
May 20, 2013 -- Updated 1314 GMT (2114 HKT)

A group of bright minds at California Institute of Technology invented the 'toilet of the future,' a solar-powered wc that could save lives.
May 20, 2013 -- Updated 1315 GMT (2115 HKT)

Chinese Premier is meeting India's leaders just weeks after raising the stakes in one of Asia's least understood and longest running disputes.
May 20, 2013 -- Updated 1115 GMT (1915 HKT)

Despite unemployment being close to 12%, Italians are snubbing traditional jobs no longer viewed as attractive -- like pizza-making.
May 20, 2013 -- Updated 1507 GMT (2307 HKT)

The woman behind the Chelsea Flower Show talks with CNN about the preparations and the 100th anniversary of the iconic horticultural gathering.
May 19, 2013 -- Updated 2338 GMT (0738 HKT)

CNN's Dan Rivers reports on the influx of companies into Myanmar after the country opened up to foreign business.
May 16, 2013 -- Updated 1914 GMT (0314 HKT)

Boxing legend Manny Pacquiao is using his hero status to fight human trafficking in the Philippines, pushing for an anti-trafficking law.
May 20, 2013 -- Updated 1522 GMT (2322 HKT)

On Wednesday, NASA officials announced a serious problem with the Kepler satellite, the world's most successful planet-finding machine.
May 17, 2013 -- Updated 1354 GMT (2154 HKT)

Anthony Bourdain discovers a American style, fast-food chicken restaurant that opened in Libya after the revolution -- and became a hit instantly.
May 20, 2013 -- Updated 1822 GMT (0222 HKT)

As we mark 140 years since blue jeans were invented, we want to see the best and worst ways you've worn denim through the years.

Today's five most popular stories