Five stories you may have missed during the papal conclave
March 14, 2013 -- Updated 1312 GMT (2112 HKT)
STORY HIGHLIGHTS
Xi Jinping formally named as China's new president as part of once-in-a-decade change
Israel's Benjamin Netanyahu forms a coalition government excluding ultra-religious groups
Plans to embalm the body of Venezuelan President Hugo Chavez hit a snag
Ieng Sary, one of the leaders of the Khmer Rouge, dies while on trial for war crimes
London (CNN) -- The election of Jorge Bergoglio as Pope Francis, head of the Catholic Church and spiritual leader of the world's 1.2 billion Catholics, has dominated CNN.com's coverage over the past 24 hours.
You can read all about the first Latin American pope here. But while all eyes were on the Vatican, watching for the white smoke that signalled the announcement, there was plenty going on elsewhere. Here are five stories you may have missed while you were getting to know the new pontiff.
1. Xi Jinping was formally named as China's new president, as part of the country's once-in-a-decade leadership change. Xi, who took over as General Secretary of the Communist Party four months ago, replaces outgoing president Hu Jintao.
Xi's new role was rubber-stamped in a vote by 3,000 deputies at the National People's Congress. China's premier, Wen Jiabao, is also stepping down as part of the leadership overhaul; he will be replaced by Li Keqiang.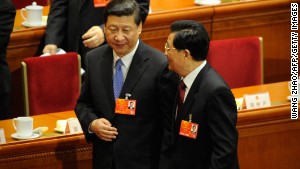 Xi Jinping set to take Chinese presidency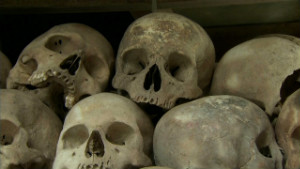 A look at Cambodia's 'killing fields'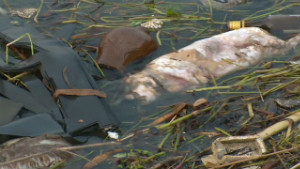 Why were dead pigs floating in river?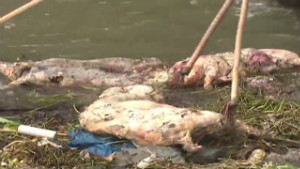 Dead pigs found floating in river
2. Israel's Benjamin Netanyahu formed a new government following weeks of negotiations. Netanyahu and his conservative Likud Beitenu Party forged a coalition deal with centrists and ultra-conservatives, which excludes ultra-religious parties.
The ultra-orthodox Shas Party will join the Labor Party on the opposition benches of the Knesset, Israel's parliament, while former opposition leader and government minister Tzipi Livni makes a return to government, as the coalition's Justice Minister.
3. Plans to embalm the body of Venezuelan President Hugo Chavez and put it on public display like Lenin and Mao Zedong appear to have hit a snag, with acting president Nicolas Maduro admitting the process might be "quite difficult."
Maduro reported that scientists had said "the decision should have been taken much earlier," though it is not clear why. He insisted, though, that Chavez, who died earlier this month after a battle with cancer, would always remain in the country's collective memory.
4. One of the leaders of Cambodia's brutal Khmer Rouge died while on trial for war crimes at a U.N. tribunal. Ieng Sary, who served as foreign minister of the regime, was the brother-in-law of infamous dictator Pol Pot.
Ieng Sary's passing, at the age of 87, leaves just two defendants facing judgment by the tribunal investigating the actions of the Khmer Rouge, which terrorized Cambodia in the 1970s, killing more than one million people.
5. The bloated carcasses of 6,000 pigs were found in China's Huangpu River, sparking health fears over contamination, after traces of porcine circovirus were found in a water sample.
Sanitation workers, clad in masks and plastic suits, were called in to fish the bodies from the river, as Chinese state media reported that a farm had admitted dumping the dead pigs.

Part of complete coverage on
December 10, 2013 -- Updated 1406 GMT (2206 HKT)

Presidents and prime ministers, celebrities and royals joined tens of thousands of South Africans to pay tribute to Nelson Mandela.
December 9, 2013 -- Updated 1558 GMT (2358 HKT)

The Web is set to change our lives over the next decade. This will also question the use of personal data and balancing new powers with ethics.
December 9, 2013 -- Updated 0111 GMT (0911 HKT)

The image of the Shinkansen bullet train streaking past Mount Fuji is a powerful part of the iconography of the resurgent post-war Japan.
December 9, 2013 -- Updated 2023 GMT (0423 HKT)

Imagine the delight at unwrapping your Christmas present in 2043 and discovering you've been gifted a trip around the Moon.
December 9, 2013 -- Updated 0727 GMT (1527 HKT)

A new political party claiming to champion ordinary Indian voters makes a startling electoral debut.

Few words in Hungarian, including place names, are easily recognizable to foreigners.
December 10, 2013 -- Updated 1344 GMT (2144 HKT)

Browse through images you don't always see in news reports, taken by CNN teams all around the world.
December 9, 2013 -- Updated 1234 GMT (2034 HKT)

Walking into one of Yayoi Kusama's infinity rooms is like walking into a completely different universe.
December 9, 2013 -- Updated 1529 GMT (2329 HKT)

Meet Tony Allen -- famous for helping create Afrobeat by fusing different beats and patterns.
December 8, 2013 -- Updated 2116 GMT (0516 HKT)

Fans converged on the site where Paul Walker died to pay tribute to the actor. CNN's Paul Vercammen reports.

He was imprisoned for life but that did not quiet him. Nelson Mandela became South Africa's first black president, and an icon and inspiration.
December 9, 2013 -- Updated 1002 GMT (1802 HKT)

Watching digital artist Kyle Lambert's stunning photo-realistic iPad paintings emerge from a blank screen is an awe-inspiring experience.

Today's five most popular stories