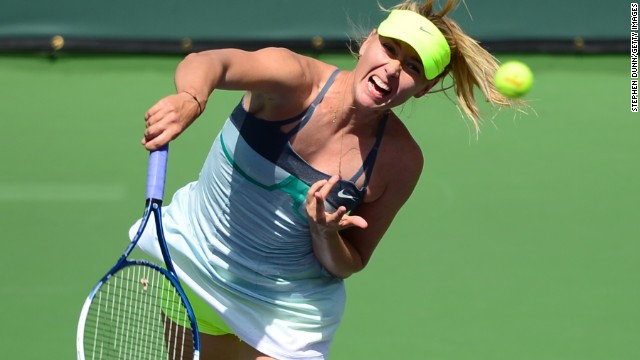 Maria Sharapova, who won the Indian Wells title in 2006, took the first set 6-2 as she took control of the final in some style.
Caroline Wozniacki, currently ranked No.10 in the world, failed to cope with the pace and power of her opponent in the opening stages.
The Dane made a poor start to the second set, losing her opening service game with a double fault but she continues to fight and sees off two more break points in the fifth game to trail 2-3.
The World No.3 held a 4-2 record against Wozniacki and never looked like losing as she reeled off three straight games to take the second set 6-2.
Sharapova celebrates after winning the title in just 81 minutes -- it was her first triumph since the 2012 French Open.
Sharapova has now won at least one title in each of the past 11 years. "This is what I do all the work for is these moments," she told reporters. "You feel like everything has paid off."
You've been served
Hard times
Caught short
Real muscle
Time to celebrate
For the trophy cabinet
STORY HIGHLIGHTS
Maria Sharapova won the women's singles title at Indian Wells
World No.3 defeated Caroline Wozniacki in straight sets
Sharapova last won title at Indian Wells back in 2006
Rafael Nadal to face Juan Martin del Potro in men's final
(CNN) -- "How do you solve a problem like Maria?"
That was the question Caroline Wozniacki was left asking Sunday after being handed a brutal beating in the final at Indian Wells.
Maria Sharapova's pace and power ensured a 6-2 6-2 victory in a one-sided final and left Wozniacki with the unenviable record of never having beaten a top-three player in a final.
Read: Sharapova through to final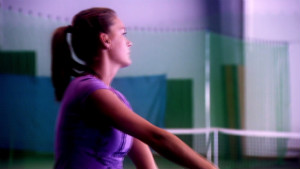 In Krakow with the Radwanska sisters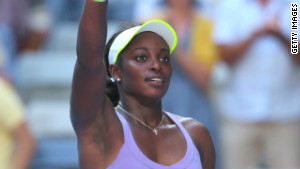 Sloane Stephens hoping for patience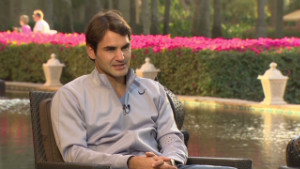 Federer targets more grand slam titles
The four-time grand slam champion, currently ranked third in the world, will now become the new World No.2 when the revised standings are unveiled on Monday.
"What makes it so special is when you end up as the champion, that's why I am smiling," Sharapova said courtside after extending her run of at least one WTA title each year since 2003.
"I really appreciate these moments. This is what I do all the work for. When you have days like this ... it's a really nice feeling because everything has paid off."
The Russian, who boasted a 4-2 record over Wozniacki heading into the contest, needed just 81 minutes to claim her first title since the 2012 French Open.
Sharapova, 25, started at breathtaking speed, pummeling her opponent with a degree of power which gave Wozniacki little chance.
After breaking the World No.10 in the first game of the match, Sharapova rarely let up, claiming the first set 6-2 after unleashing a series of impressive winners.
Sharapova then broke Wozniacki in the first game of the second set and then again once more before serving out for the match at 5-2.
"I think it was a tough match, a tough battle, and there were a lot of games that went to deuce and a lot of long games," Sharapova told reporters.
"I always felt like I was always a foot ahead, especially with the breaks. I was able to serve well today, and that helped me."
Wozniacki, who has 20 WTA titles to her name, is now hoping to bounce back in Miami next week.
"She was putting pressure on me from the start," Wozniacki told reporters.
"She was serving very well. I felt like everything that she wanted to do today was going in. She was making very few errors, and if she did, then it was really at the times where it didn't really matter.
"I have to say she just played too well today."
Rafael Nadal will play Juan Martin del Potro in the men's final Sunday.