UK flies cash to Cyprus for soldiers
March 19, 2013 -- Updated 2121 GMT (0521 HKT)
STORY HIGHLIGHTS
The UK is flying in money for British military families who may be affected by the bank chaos
The banks have been shut since the Cypriot government initially agreed to impose a tax on deposits
Without an international rescue, the banking system in Cyprus is at risk of collapse
Britain, which has longstanding ties to Cyprus, maintains two military bases on the island
London (CNN) -- The UK is flying €1 million euros of cash into Cyprus for British soldiers and their families who might run short on money because of the bank chaos roiling the island nation.
In a statement, UK defense officials said Tuesday that the money would be used to provide emergency loans in case cash machines and debit cards stop working on the Mediterranean island.
Banks in Cyprus have been shut since the weekend, when the Cyprus government agreed to impose an unprecedented tax on deposits to secure a €10 billion bailout from the European Union. That move prompted a run on cash machines.
"We're determined to do everything we can to minimize the impact of the Cyprus banking crisis on our people," the British government said.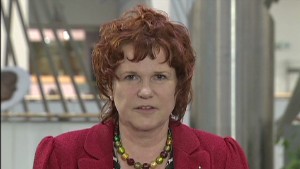 Lawmakers reject plan to tax savings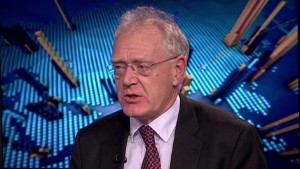 Parker: Cyprus crisis will not spread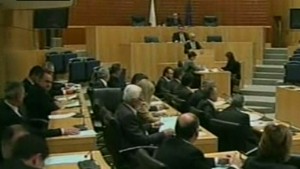 Cyprus' parliament rejects bank levy
Without an international rescue, the banking system in Cyprus is at risk of collapse under the weight of its exposure to losses on Greek debt.
A chaotic default by Cyprus -- which accounts for just 0.2% of EU GDP -- could lead to its exit from the 17-nation eurozone and cause financial instability across the currency area.
Earlier this week, UK Finance Minister George Osborne said the government would compensate any of the 3,250 British troops and government workers in Cyprus hit by the levy.
The defense ministry is also offering to redirect service member's pay for March and future months' salaries into UK bank accounts, rather than Cypriot accounts.
While the proposed one-off tax would hit bank accounts in Cyprus, the levy would not apply to overseas branches of Cypriot banks.
Britain, which has longstanding ties to Cyprus, maintains two military bases on the island, a key strategic location in the eastern Mediterranean.

Part of complete coverage on
May 20, 2013 -- Updated 1639 GMT (0039 HKT)

No solutions to the violence and total confusion is no longer just news, but a terrifying daily reality. Has Nigeria descended into civil war?
May 20, 2013 -- Updated 0817 GMT (1617 HKT)

On the eve of the French Open, attention turns to the illness that has struck down several players. Why is it hitting tennis so hard?
May 20, 2013 -- Updated 1409 GMT (2209 HKT)

Daycare, hour-long lunch breaks, free medicine? Not all of Bangladesh's factories are sweatshops, but many fear the crisis will hit them hard.
May 20, 2013 -- Updated 1314 GMT (2114 HKT)

A group of bright minds at California Institute of Technology invented the 'toilet of the future,' a solar-powered wc that could save lives.
May 20, 2013 -- Updated 1315 GMT (2115 HKT)

Chinese Premier is meeting India's leaders just weeks after raising the stakes in one of Asia's least understood and longest running disputes.
May 20, 2013 -- Updated 1115 GMT (1915 HKT)

Despite unemployment being close to 12%, Italians are snubbing traditional jobs no longer viewed as attractive -- like pizza-making.
May 20, 2013 -- Updated 1507 GMT (2307 HKT)

The woman behind the Chelsea Flower Show talks with CNN about the preparations and the 100th anniversary of the iconic horticultural gathering.
May 19, 2013 -- Updated 2338 GMT (0738 HKT)

CNN's Dan Rivers reports on the influx of companies into Myanmar after the country opened up to foreign business.
May 16, 2013 -- Updated 1914 GMT (0314 HKT)

Boxing legend Manny Pacquiao is using his hero status to fight human trafficking in the Philippines, pushing for an anti-trafficking law.
May 20, 2013 -- Updated 1522 GMT (2322 HKT)

On Wednesday, NASA officials announced a serious problem with the Kepler satellite, the world's most successful planet-finding machine.
May 17, 2013 -- Updated 1354 GMT (2154 HKT)

Anthony Bourdain discovers a American style, fast-food chicken restaurant that opened in Libya after the revolution -- and became a hit instantly.
May 20, 2013 -- Updated 1822 GMT (0222 HKT)

As we mark 140 years since blue jeans were invented, we want to see the best and worst ways you've worn denim through the years.

Today's five most popular stories