Israeli minister: It's clear that chemical weapons were used in Syria
March 20, 2013 -- Updated 1606 GMT (0006 HKT)
STORY HIGHLIGHTS
An international response should be "on the table" amid Obama visit, justice minister says
She doesn't say if there's evidence that Syrian leader ordered use of the weapons
Syria crisis and Iran nuclear showdown are among top issues as Obama visits Israel
Tzipi Livni says U.S. leadership can make a crucial difference on both fronts
(CNN) -- Israeli Justice Minister Tzipi Livni says "it is clear for us here in Israel" that chemical weapons have been used in Syria, and an international response to the crisis should be "on the table in the discussions between Prime Minister Netanyahu and President Obama" during the president's trip to Israel.
When pressed during an interview in her Tel Aviv home, Livni wouldn't say whether there is evidence that the regime of Syrian President Bashar al-Assad has directed the use of any chemical weapons.
But she said this development poses a direct threat to Israel, which shares a border with Syria. Livni told CNN that "the appearance is that it's not going to be only in Syria, but that Hezbollah can reach all these chemical weapons and use them against Israel in the future."
Israelis have long been concerned that Hezbollah, Israel's foe in neighboring Lebanon, could gain possession of Syrian chemical weapons if the Assad regime is further destabilized.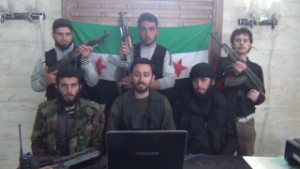 U.S. eyes 'red line' on Syria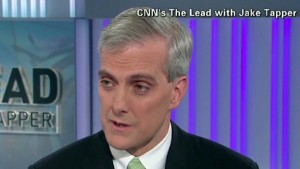 U.S. may 'act accordingly' on Syria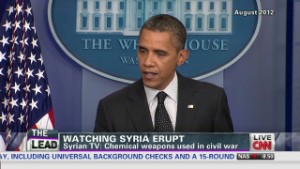 Syria chemical weapons a 'game-changer'
President Obama just landed in Israel for a two-day trip, and two national security issues dominate the agenda: the nuclear showdown with Iran and the growing crisis with Syria. On both fronts, Livni says, U.S. leadership can make the crucial difference.
"The United States has the tools in order to prevent Iran from having a nuclear weapon and in order to stop all this situation in Syria," she said, and she insisted that this is the time to act.
"It is not a favor to the state of Israel. This is something that represents the interests of the United States as well," she said.
Israeli minister says she hopes U.S. helps restart peace talks
In February, Israel attacked a convoy of anti-aircraft weapons in Syria. That assault did not involve chemical weapons, but clearly their use would increase the stakes for Israel. Livni says Israel is prepared to take action: "Yes, but I am not going to speak about it publicly. Israel has the right of course to defend itself."
There are reports that chemical weapons were used in two locations Tuesday in Syria, killing at least 25 people.
On Tuesday night, U.S. House Intelligence Committee Chairman Mike Rogers told CNN there was a "high probability to believe that chemical weapons were used." And in the same interview, Senate Intelligence Committee Chairwoman Diane Feinstein said "the White House has to make a decision in this. I think the days are becoming more desperate."

Part of complete coverage on
September 23, 2014 -- Updated 0924 GMT (1724 HKT)

The U.S. and several Arab nations carried out airstrikes against ISIS in Syria, intensifying the campaign against the militant group.
September 23, 2014 -- Updated 1218 GMT (2018 HKT)

Her friends were raped and her brother was killed by ISIS, but 15-year-old "Aria" managed to escape.
September 23, 2014 -- Updated 1058 GMT (1858 HKT)

Emma Watson lent her name and her glittery profile to the cause of feminism at the United Nations.
September 23, 2014 -- Updated 0106 GMT (0906 HKT)

From Gadhafi to Ahmadinejad, Bush to Chavez: look back at memorable moments from past UNGA sessions. Richard Roth reports.
September 23, 2014 -- Updated 0741 GMT (1541 HKT)

Just days after NASA's Mars orbiter reached the Red Planet, India's first mission could follow suit and make history.
September 23, 2014 -- Updated 1413 GMT (2213 HKT)

Khorasan, al Qaeda's new branch, seeks new ways to attack America and Europe.

Alibaba officially became the biggest initial public offering of all time, confirming that in the final tally it raised $25 billion.
September 23, 2014 -- Updated 0257 GMT (1057 HKT)

Do the Chinese really like to mix their Bordeaux with Coca-Cola?
September 23, 2014 -- Updated 0936 GMT (1736 HKT)

In the largely male-dominated world of the motorsport, South African super bike racer Janine Davies is an anomaly.
September 23, 2014 -- Updated 1130 GMT (1930 HKT)

The Lilongwe Wildlife Center houses over 200 animal victims and helps rehabilitate them back into the wild.
September 23, 2014 -- Updated 1052 GMT (1852 HKT)

Each day, CNN brings you an image capturing a moment to remember, defining the present in our changing world.

Browse through images from CNN teams around the world that you don't always see on news reports.

Today's five most popular stories