No soda ban here: Mississippi passes 'Anti-Bloomberg' bill
March 21, 2013 -- Updated 1126 GMT (1926 HKT)
STORY HIGHLIGHTS
Cities can't limit food or drink portions at restaurants
"We believe there's enough regulation," says the bill's author, a restaurant owner
Mississippi has the nation's highest rate of obesity
But the state says obesity among elementary students has dropped 13.3%
(CNN) -- In Mississippi, you will never be denied a colossal soda or huge restaurant portion because of a city ordinance.
Gov. Phil Bryant signed a law preventing counties, districts and towns from enacting rules that limit portion sizes. It follows New York City Mayor Michael Bloomberg's attempt to ban the sale of large, sugary drinks in the city -- a move that fizzled when a judge blocked the effort.
The Mississippi measure was dubbed the "Anti-Bloomberg" bill.
The new law says only the state legislature has the authority to regulate the sale and marketing of food on a statewide basis.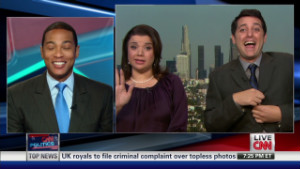 Politics of soda bans and calories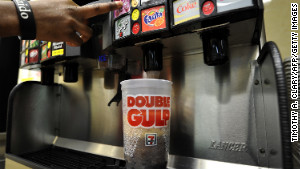 Judge puts a cap on NYC soda ban
"It simply is not the role of the government to micro-regulate citizens' dietary decisions," the governor wrote about his decision. ""The responsibility for one's personal health depends on individual choices about a proper diet and appropriate exercise."
Mississippi has the nation's highest rate of obesity, according to the Centers for Disease Control and Prevention. About 34.9% of the state's adult population was obese in 2011, the report said.
But Bryant said recent studies show that obesity among Mississippi elementary students has dropped 13.3% between 2005 and 2011.
"We believe there's enough regulation," said Mississippi state Sen. Tony Smith, the bill's author and a restaurant owner.
"If the market demands that I serve a more healthy food, I'll do that to meet to the market demand," he said. "But ... why should I risk my capital, my hard work, my efforts that I've put in to build a restaurant on the thinking of what a government official thinks?"
"It doesn't prevent local government from promoting healthy foods," said Mike Cashion, executive director of the Mississippi Hospitality and Restaurant Association, which lobbied for the legislation.. "What it does do is prevent them from creating policy mandates for the sake of consistency and uniformity."
CNN's Joe Sutton and Dana Ford contributed to this report.

Part of complete coverage on
May 21, 2013 -- Updated 2217 GMT (0617 HKT)

The image of the Gaza boy and his father under a hail of Israeli bullets became a powerful symbol. Now Israel insists its military is not to blame.
May 22, 2013 -- Updated 1831 GMT (0231 HKT)

The tornado that ripped through Oklahoma saw teachers rise to be surrogate parents, protectors and heroes, according to LZ Granderson.
May 21, 2013 -- Updated 1714 GMT (0114 HKT)

Did you know that hurricanes can also produce tornadoes? Read facts you didn't know about destructive twisters.
May 22, 2013 -- Updated 1301 GMT (2101 HKT)

The petite frame of 19-year-old Zoe Smith should fool nobody -- she's a weightlifting warrior who has fought stereotypes and broken a British record.
May 22, 2013 -- Updated 0441 GMT (1241 HKT)

Prime Minister Shinzo Abe calls women "Japan's most underutilized resource," yet traditions have been hard to overcome.
May 22, 2013 -- Updated 1455 GMT (2255 HKT)

According to the United Nations' mission in Iraq, 712 Iraqis were violently killed in April 2013. This is both normal and extraordinary.
May 22, 2013 -- Updated 1121 GMT (1921 HKT)

Myanmar's Muslims have generally coexisted with the Buddhist majority. But ethnic fault lines are exposed as it emerges from military rule.
May 22, 2013 -- Updated 1209 GMT (2009 HKT)

Actresses Carey Mulligan, Isla Fisher and Elizabeth Debicki tell CNN who gave them inspiration for their characters.
May 22, 2013 -- Updated 0521 GMT (1321 HKT)

A quarter century after his death, American pop artist Andy Warhol has popped up in China again after his first and only trip to the country in 1982.
May 22, 2013 -- Updated 1439 GMT (2239 HKT)

Revolutionary "bionic exoskeletons," like the metal suit worn by comic book hero Tony Stark, may be closer than you think.
May 21, 2013 -- Updated 1951 GMT (0351 HKT)

Photos: From Sharon Stone to Matt Damon, browse through the best from the Cannes red carpet this year.

Damnit we have work to do ... but not before we have another go at this annoyingly difficult web-based game.

Today's five most popular stories