Skewed look at college entry is price of "Admission"
March 26, 2013 -- Updated 2348 GMT (0748 HKT)
STORY HIGHLIGHTS
Nicolaus Mills: New film starring Tina Fey exaggerates the plight of college admissions staff
He says admissions officers don't have to go to extraordinary lengths to admit unusual applicant
Film properly sends message not to lose perspective over college admissions, Mills says
Mills: Landing a spot in a prestigious college doesn't guarantee happiness in life
Editor's note: Nicolaus Mills has served on the Admissions Committee at Sarah Lawrence College, where he teaches literature and writing. He is the author of "Winning the Peace: The Marshall Plan and America's Coming of Age as a Superpower."
(CNN) -- Just when many colleges have started sending out their acceptances, director Paul Weitz's "Admission," a comedy set in a fictionalized Princeton University admissions office, has debuted in movie theaters across the country. The film is off to a so-so start at the box office, but its timing could not be better for drawing in high school seniors and their parents.
Tina Fey, in the role of Portia Nathan, an admissions officer with a screwball love life, gives us a lot to laugh at in "Admission," but as a college professor who has served on his school's admissions committee, I found myself doing more squirming than laughing as I watched the film.
What had me squirming was the focus of "Admission," Portia's efforts to gain entry into Princeton for Jeremiah Balakian, a brilliant student, who was a screwup at his local New Hampshire high school but who has found himself at Quest, a nearby progressive, prep school.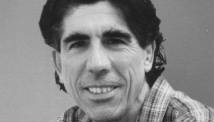 Nicolaus Mills
Jeremiah is the classic diamond in the rough. He has gotten fives on all his advanced placement tests, despite never having taken an AP course, and he is near 800 (the top score) on his College Boards. But Portia, whose motives for helping Jeremiah are personal and professional, cannot convince her fellow admissions officers that Jeremiah is right for Princeton.
After they vote to reject him, she takes matters into her own hands. In the middle of the night, she sneaks into the Princeton admissions office and changes Jeremiah's folder from deny to accept. The result is a blessing for Jeremiah but the end of Portia's career in college admissions.
What worried me -- and will, I assume, worry high school students and their parents -- is the film's implication that the only way a diamond in the rough gets into a college such as Princeton is through an admissions officer willing to sacrifice her best interests.
My Harvard undergraduate experience, as well as my current Sarah Lawrence experience, tells me that admissions officers are a lot smarter than "Admission" suggests. The admission officers I know find it easy to advocate for the student with great grades or the 220-pound halfback who likes physics or the cellist who has played in the local symphony, but their eureka moment comes in discovering the promising student everyone else has ignored.
Still, I take the larger point of "Admission" -- namely, these days getting into a prestigious college has become a blood sport. As Portia tells herself in the Jean Hanff Korelitz novel on which "Admission" is based, "The system as far as she was concerned was not about the applicant at all. It was about the institution. It was about delivering to the trustees, and to a lesser extent the faculty, a United Nations of scholars, an Olympiad of athle