'Traumatized' Pistorius not back to official training, uncle says
April 4, 2013 -- Updated 1350 GMT (2150 HKT)
STORY HIGHLIGHTS
Track star Oscar Pistorius, charged with murdering his girlfriend, is awaiting trial
Pistorius is "still in an extremely traumatized state," his uncle says
A judge lifted a travel ban, but Pistorius isn't contemplating competitive training, uncle says
Pistorius claims he shot his girlfriend by mistake on February 14 in his Pretoria home
(CNN) -- South African sprinter Oscar Pistorius is "not back on any official training program," his uncle said Thursday, rejecting media reports that the Olympic and Paralympic athlete accused of murder in his girlfriend's February shooting death was preparing to race again.
"This may change in (the) future, but this will be a decision taken by Oscar, and Oscar alone," Arnold Pistorius said in a news release about his nephew, who is out on bail while he awaits trial. "At this point Oscar is still in an extremely traumatized state and has made it clear to all of us that he is not able or willing to even contemplate this issue at this stage."
There had been speculation that Pistorius would attempt to qualify for the Moscow World Championships in August after a judge last week relaxed bail restrictions, allowing him to travel overseas.
READ MORE: Pistorius not suicidal, family says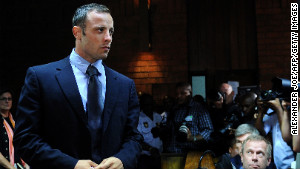 Pistorius wins back rights from court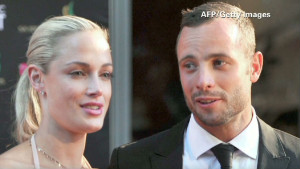 Steenkamp's cousin: Truth will come out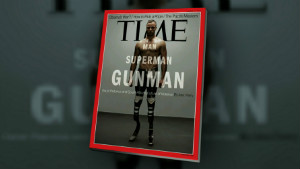 TIME: S. Africa's 'culture of violence'
Yannis Nikolaou, spokesman for the International Association of Athletics Federations, told CNN via e-mail last week that if Pistorius managed to qualify for the meet, "then on the basis of the 'innocent until proven guilty' principle, he would be free to run."
Arnold Pistorius said Thursday that Oscar's family has "encouraged him to get back onto the track to help stabilize him emotionally."
READ MORE: South Africa judge lifts travel ban on Oscar Pistorius
"Oscar has been out running on a number of isolated occasions in the days following the relaxation of his bail conditions, but each time has been very difficult and he has struggled immensely with the decision to even leave the house," Arnold Pistorius said.
Authorities charged Pistorius with premeditated murder after he shot his girlfriend, Reeva Steenkamp, in the bathroom of his Pretoria home on February 14.
Pistorius, known as the "Blade Runner" for competing on carbon fiber blades fitted to the stumps of his amputated legs, says he thought Steenkamp was an intruder. Prosecutors argue that he intentionally killed her after a loud argument.
READ MORE: Oscar Pistorius' dad triggers controversy with gun defense
CNN's Laura Smith-Spark and Nkepile Mabuse contributed to this report.

Part of complete coverage on
Oscar Pistorius
March 1, 2014 -- Updated 1431 GMT (2231 HKT)

Murder or a tragic accident? Go inside Pistorius' home to find out each side's argument as South Africa's trial of the century gets under way.
March 3, 2014 -- Updated 1410 GMT (2210 HKT)

He was the so-called "Fastest Man on No Legs," and his inspiring story captured the imagination of the world at the London Olympics.
March 3, 2014 -- Updated 1409 GMT (2209 HKT)

The striking, platinum-haired model was gearing up for her reality television debut.
March 3, 2014 -- Updated 1411 GMT (2211 HKT)

Pistorius is accused of deliberately shooting his girlfriend Reeva Steenkamp. What might happen next?
February 21, 2013 -- Updated 1227 GMT (2027 HKT)

Pistoriu's version of events that night. The athlete was too distraught to read out the statement himself last year.
March 3, 2014 -- Updated 1034 GMT (1834 HKT)

The Pistorius case has shown the world that many South Africans live with a palpable, almost paranoid, fear of having their homes broken into.
March 3, 2014 -- Updated 1044 GMT (1844 HKT)

South African prisons are frequently overcrowded, putting a strain on sanitation, ventilation and medical care, says a civil society group.
June 3, 2013 -- Updated 1745 GMT (0145 HKT)

Previously unseen photographs of Reeva Steenkamp show the South African beauty just months before her tragic death.
February 26, 2014 -- Updated 1412 GMT (2212 HKT)

A year to the day he killed his girlfriend, blade runner Oscar Pistorius broke his silence, describing her death as a "devastating accident."
February 16, 2014 -- Updated 1708 GMT (0108 HKT)

The photos of Oscar Pistorius and girlfriend Reeva Steenkamp appear to show a young couple in love.
June 3, 2013 -- Updated 0049 GMT (0849 HKT)

Oscar Pistorius is a broken man who has to live with the fact that he killed the love of his life, his uncle has told CNN in an exclusive interview.
March 3, 2014 -- Updated 0913 GMT (1713 HKT)

He was the first amputee to compete at an able-bodied Olympics. Now, he's being accused of murdering his girlfriend.
March 1, 2014 -- Updated 1913 GMT (0313 HKT)

A week before her death, South African model Reeva Steenkamp talked about her secure, blissful environment.
Today's five most popular stories