'Traumatized' Pistorius not back to official training, uncle says
April 4, 2013 -- Updated 1350 GMT (2150 HKT)
STORY HIGHLIGHTS
Track star Oscar Pistorius, charged with murdering his girlfriend, is awaiting trial
Pistorius is "still in an extremely traumatized state," his uncle says
A judge lifted a travel ban, but Pistorius isn't contemplating competitive training, uncle says
Pistorius claims he shot his girlfriend by mistake on February 14 in his Pretoria home
(CNN) -- South African sprinter Oscar Pistorius is "not back on any official training program," his uncle said Thursday, rejecting media reports that the Olympic and Paralympic athlete accused of murder in his girlfriend's February shooting death was preparing to race again.
"This may change in (the) future, but this will be a decision taken by Oscar, and Oscar alone," Arnold Pistorius said in a news release about his nephew, who is out on bail while he awaits trial. "At this point Oscar is still in an extremely traumatized state and has made it clear to all of us that he is not able or willing to even contemplate this issue at this stage."
There had been speculation that Pistorius would attempt to qualify for the Moscow World Championships in August after a judge last week relaxed bail restrictions, allowing him to travel overseas.
READ MORE: Pistorius not suicidal, family says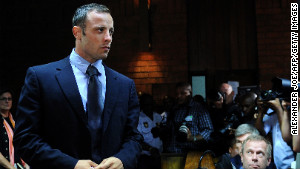 Pistorius wins back rights from court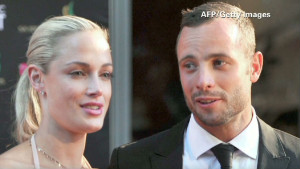 Steenkamp's cousin: Truth will come out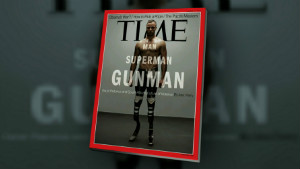 TIME: S. Africa's 'culture of violence'
Yannis Nikolaou, spokesman for the International Association of Athletics Federations, told CNN via e-mail last week that if Pistorius managed to qualify for the meet, "then on the basis of the 'innocent until proven guilty' principle, he would be free to run."
Arnold Pistorius said Thursday that Oscar's family has "encouraged him to get back onto the track to help stabilize him emotionally."
READ MORE: South Africa judge lifts travel ban on Oscar Pistorius
"Oscar has been out running on a number of isolated occasions in the days following the relaxation of his bail conditions, but each time has been very difficult and he has struggled immensely with the decision to even leave the house," Arnold Pistorius said.
Authorities charged Pistorius with premeditated murder after he shot his girlfriend, Reeva Steenkamp, in the bathroom of his Pretoria home on February 14.
Pistorius, known as the "Blade Runner" for competing on carbon fiber blades fitted to the stumps of his amputated legs, says he thought Steenkamp was an intruder. Prosecutors argue that he intentionally killed her after a loud argument.
READ MORE: Oscar Pistorius' dad triggers controversy with gun defense
CNN's Laura Smith-Spark and Nkepile Mabuse contributed to this report.

Today's five most popular stories
Part of complete coverage on
Oscar Pistorius
October 21, 2014 -- Updated 2117 GMT (0517 HKT)

A stuffy, overcrowded cell. Perhaps two or three men to a single bunk. Lockdown for most of the day.
October 21, 2014 -- Updated 0939 GMT (1739 HKT)

He was the so-called "Fastest Man on No Legs," and his inspiring story captured the imagination of the world at the London Olympics.
September 13, 2014 -- Updated 0423 GMT (1223 HKT)

The striking, platinum-haired model was gearing up for her reality television debut.
October 13, 2014 -- Updated 1251 GMT (2051 HKT)

Her name is Thokozile Matilda Masipa, and she is the woman who decided the fate of athlete Oscar Pistorius.
June 3, 2013 -- Updated 1745 GMT (0145 HKT)

Previously unseen photographs of Reeva Steenkamp show the South African beauty just months before her tragic death.
February 16, 2014 -- Updated 1708 GMT (0108 HKT)

The photos of Oscar Pistorius and girlfriend Reeva Steenkamp appear to show a young couple in love.
October 20, 2014 -- Updated 1507 GMT (2307 HKT)

A week before her death, South African model Reeva Steenkamp talked about her secure, blissful environment.
March 3, 2014 -- Updated 0913 GMT (1713 HKT)

He was the first amputee to compete at an able-bodied Olympics. Now, he's being accused of murdering his girlfriend.
September 12, 2014 -- Updated 0831 GMT (1631 HKT)

Judge Masipa has Oscar Pistorius stand up as she reads her verdicts.
September 11, 2014 -- Updated 1518 GMT (2318 HKT)

CNN's Robyn Curnow looks back at some of the key moments in the trial.
October 21, 2014 -- Updated 0907 GMT (1707 HKT)

CNN's Robyn Curnow reflects on her visit to athlete Oscar Pistorius' home, before he was on trial for murder.
June 30, 2014 -- Updated 0744 GMT (1544 HKT)

Take a virtual tour of the athlete's apartment to see what happened.
April 14, 2014 -- Updated 0926 GMT (1726 HKT)

Prosecutor Gerrie Nel is known as the "bull dog" in South Africa's legal circles, and it's easy to see why.
April 10, 2014 -- Updated 1156 GMT (1956 HKT)

As the athlete is grilled in court, Becky Anderson asks psychologist Dr. James Thompson about his state of mind.