Brace yourself: Transatlantic flights set to be bumpier, costlier
April 10, 2013 -- Updated 0134 GMT (0934 HKT)
STORY HIGHLIGHTS
Report says passengers should brace themselves for bumpier skies and costlier flights
It says climate change will increase turbulence over the North Atlantic, a popular route
The report is based on a climate model simulations, impact of changes in carbon dioxide levels
(CNN) -- Among all the woes of modern air travel -- cramped seating, extra charges for baggage, outrageous prices for airport food -- perhaps nothing frays the nerves of passengers faster than air turbulence.
Well, brace yourself for even bumpier skies. And costlier flights.
A pair of British scientists are predicting that the white-knuckle rocking and rolling at 35,000 feet is going to get worse.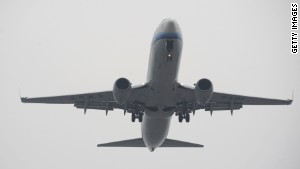 Global warming may make flights bumpier
According to a paper published in the scientific journal, Nature, climate change will significantly increase turbulence over the North Atlantic, a popular route between North America and Europe.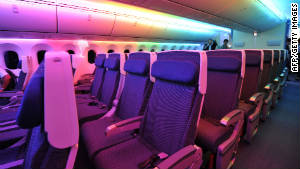 If you weigh more, should you pay more?
The report concludes that "journey times may lengthen and fuel consumption and emissions may increase" as a result.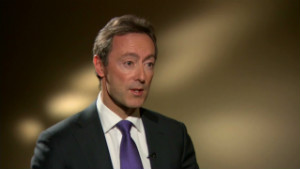 Airbus CEO: Outsourcing brings risks
READ MORE: CNN Business Traveller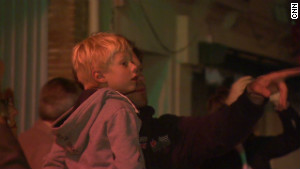 Tracking the A380 night convoy
This means additional costs to airlines and, ultimately, passengers.
Currently, turbulence causes about $150 million a year in damages to planes and other expenses, said Paul Williams, one of the report's authors from the department of meteorology at the University of Reading. There's a high chance overall industry costs will rise as turbulence intensifies, he said.
The report is based on a study of climate model simulations that suggest changes in carbon dioxide levels in the atmosphere will dramatically increase the jarring rattle, shake, shimmy and sudden drops known all too well to frequent fliers.
READ MORE: What women want on the road
"We only looked at winter, as this is when the jet stream is strongest, but we will look at other seasons in the future," said co-author Maoj Joshi, a lecturer in climate dynamics from the University of East Anglia.
Study results show that the area above the North Atlantic that will experience "significant" turbulence will double, explained Williams. "Significant" turbulence can be classified as turbulence that would prompt a pilot to turn on the seat belt sign, he said.
Joshi told CNN he expects to find similar results when the team looks at the North Pacific region, between Japan and the West Coast of the United States.
So, in addition to everything else, expect to hear that "keep your seat belt fastened" reprimand a little more often as you fly the shaky skies.

Today's five most popular stories
Part of complete coverage on
October 20, 2014 -- Updated 1808 GMT (0208 HKT)

The guidebook asked staff, contributors and authors for well-known and lesser-known recommendations.
October 20, 2014 -- Updated 1607 GMT (0007 HKT)

An airport in Asia has stolen the crown from Manila's Ninoy Aquino, voted 'world's worst' three years in a row.
October 21, 2014 -- Updated 1620 GMT (0020 HKT)

It's time for a beef break, veal vacation, hog holiday or sinew sabbatical in a T-bone a-fide U.S. meatopolis.
October 20, 2014 -- Updated 1319 GMT (2119 HKT)

With so many awesome new attractions on the way, the next few years are going to be a roller coaster ride.
October 17, 2014 -- Updated 0107 GMT (0907 HKT)

Scientists are busy surveying Southeast Asia's Coral Triangle, home to 75 percent of all known coral species.
October 16, 2014 -- Updated 1350 GMT (2150 HKT)

Bounce Below transforms an abandoned slate mine into a surreal, springy world of fear and fun,
October 14, 2014 -- Updated 2316 GMT (0716 HKT)

With chopsticks or fingers? Wasabi or no? A double Michelin-starred Tokyo chef sets the record straight and shows us the sushi way.
October 13, 2014 -- Updated 2224 GMT (0624 HKT)

It may look like a gateway across time and space crafted with alien technology, but in reality it's a fruit and vegetable market.
October 13, 2014 -- Updated 0925 GMT (1725 HKT)

Based on the votes of over 330 industry experts, the 2014 winners include bars from 27 cities in 14 countries.
October 12, 2014 -- Updated 2231 GMT (0631 HKT)

Careening down an active volcano at 95 kph on a thin board? It happens only at Cerro Negro in Nicaragua.