Porn star James Deen: 'I am the new sex tape'
April 11, 2013 -- Updated 1217 GMT (2017 HKT)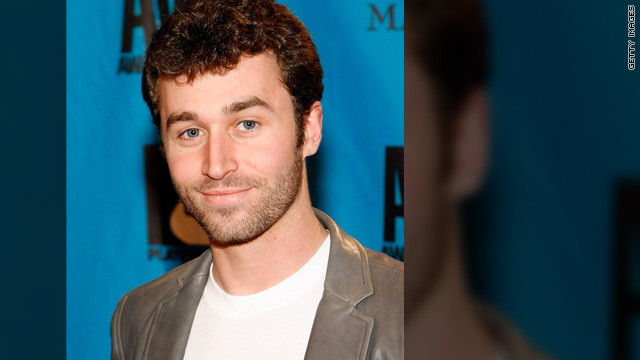 James Deen co-stars with Lindsay Lohan in "The Canyons," playing Christian, a "film producer who enjoys filming his own three-way sex sessions," according to IndieWire. Deen has gained quite a fan following for his boy-next-door look and has been profiled by GOOD magazine and ABC's "Nightline". We take a look at some other adult movie stars who have transitioned into mainstream Hollywood.
Sasha Grey made her entrance in the pornographic film industry just after she had turned 18. By 21, she had become a veteran and won several
Adult Video News awards
. Then in 2008, Steven Soderberg cast Grey in the feature film "The Girlfriend Experience." Since then she has starred in "Smash Cut," modeled for American Apparel, started her own industrial music group and even had a brief supporting role in "Entourage" in 2010. In April 2011, Grey announced her retirement from porn and is scheduled to appear in
several upcoming films
.
Ron Jeremy, also known as "The Hedgehog," is considered one of the most successful porn stars in the industry. Adult Video News even named him the No. 1 porn star of all time. While Jeremy holds the
Guinness World Record
for starring in more than 2,000 adult films, he has also starred in mainstream movies such as "The Boondock Saints" and "The Chase." In 2008, he released a book about his career, "The Hardest (Working) Man in Showbiz: Horny Women, Hollywood Nights & The Rise of the Hedgehog!" He
recently spoke with CNN
about his return to work after a heart scare.
Before Jenna Jameson starred in her first pornographic film in 1993, she had been a dancer at a strip club and had posed in Hustler, Penthouse and Cheri. By 1996, she had become a well-known star and got a minor role in Howard Stern's feature film "Private Parts." Since then, this former "
queen of porn
" has done guest voice-over work for "Family Guy" and has released a New York Times best-selling autobiography and created a horror comic book.
Traci Lords was underage when she appeared in her first pornographic movie. She went on to make
more than 100 adult films
by the time she was 18 and even stripped for Penthouse magazine. Lords was eventually arrested and many of her "hits" became illegal. She left the industry and would go on to appear B-movies and TV shows such as "Roseanne," "Melrose Place," "Married... With Children," "MacGyver" and "Gilmore Girls." Lords also had roles in movies "Virtuosity" and "Blade."
Jenna Haze broke into the pornography industry in 2001 at the age of 19. She went on to win numerous adult film awards, including multiple female performer of the year awards. In 2007 Haze had a small role in "Superbad" and then launched her own production company in 2009. She announced her retirement in 2012 and recently appeared in a photo shoot for FHM magazine with Taylor Momsen.
Ginger Lynn got her start in pornographic movies in the mid-1980s. Around the early '90s, she quit and made appearances in several B-movies and mainstream ones such as "Young Guns II" with Keifer Sutherland and Emilio Estevez. Then in 1999, Lynn returned to the adult film industry and starred in a porn film with James Deen in 2008. She has been ranked No. 7 in Adult Video News' greatest porn stars of all time list.
Porn stars who go mainstream
Sasha Grey
Ron Jeremy
Jenna Jameson
Traci Lords
Jenna Haze
Ginger Lynn
STORY HIGHLIGHTS
Deen says he shot an adult film with "Teen Mom's" Farrah Abraham
He also co-starred with Lindsay Lohan in a nonporn film
Deen and Abraham were photographed leaving a hotel
(CNN) -- After news hit that "Teen Mom's" Farrah Abraham made a so-called sex tape with Lindsay Lohan's "The Canyons" co-star James Deen, there were conflicting stories about its existence and its origins.
When originally approached about it on April 8, Abraham, 21, said she knew of no such tape, but implied that something she might not have intended to go public could exist.
"If I have my own personal stuff, then that's my own personal things and if there's anyone that's trying to be rude or just get at me, then my lawyer will take care of that," she said.
Then professional porn actor Deen said he and Abraham had shot a full-fledged adult film together.
He told CNN: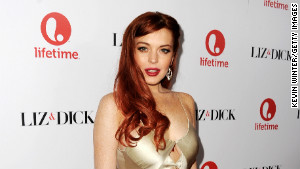 Porn star dodges Lohan's f-bombs
"Essentially, this is what happened, I was approached (to star in the movie) and we had this long conversation about how I was the wrong person for the job. Not to be arrogant because I'm not famous, but people that are watching porno, I'm in porn and they would say, 'Hey look it's James Deen in this porno.' (Those in negotiations) said 'No, it's fine. We want to set this up like you and her are dating' and I'm like no, absolutely not. They were like, 'No, it's going to be great: we'll set you up on a date and call the paparazzi' and I'm like no, that sounds like the worst experience of my life. Absolutely not going to do that. I think what happened now, the company has its marketing strategy, she and her people have their marketing strategy. I don't really care, but why can't the marketing strategy be, It's gonna be cool! Wanna see it? World's best porno comin' out soon!"
Deen continued:
"I picked her up from her hotel room and drove her to set, somebody took a picture of us walking out of the hotel room, I get a call the next morning asking if we're dating, I say no and they said, well what were you doing and I said we were shooting a porno. Now there's this whole thing. They're saying please don't say any details and I'm like, I have no desire to say anything to anyone. To me, this isn't even a story. But, also, I do porn every day."
Now Abraham admits that a tape with Deen does exist and is negotiating its distribution.
A spokeswoman for MTV had no comment on the matter.
When asked how, between Abraham and his "The Canyons" co-star Lindsay Lohan, Deen has managed to get tangled up with controversial starlets, he said, "I don't know. Maybe I'm the new sex tape."
"Oh wow," he noted "that's gonna be a good headline. But I mean, sex tapes are played out and everyone knows they're fake now. Like the Kim Kardashian one - everyone's like, that's obviously fake. She was paid a bunch of money to make a sex tape with her boyfriend. And the Tila Tequila one, everyone's like, oh wait, that (other) girl does porn, she's just in this movie with her. I think everybody has kind of figured out that sex tapes are a hoax, so I think now management is like, you should just hang out with James Deen. It'll be like you're doing a sex tape -- it'll be the same drama and controversy and stuff, it'll be all crazy. Or maybe I'm just in ... a place at ... a time? I don't even know."