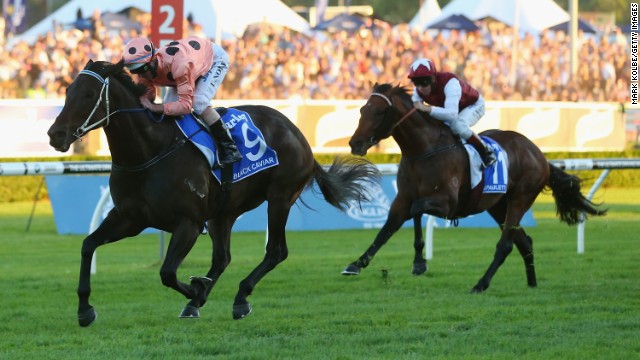 Luke Nolan rides Black Caviar to her 25th consecutive win at Royal Randwick Racecourse on April 13 in Sydney, Australia.
Saturday's race in Sydney was only the fourth on a clockwise track for the Melbourne mare, better used to racing in an anti-clockwise direction in her native Victoria.
Black Caviar has only raced on a clockwise track three times -- at the 2011 TJ Smith Stakes, Queensland's BTC Cup, and Britain's Royal Ascot (pictured). She may return to Ascot this year, said co-owner Colin Madden.
The world champion sprinter, worth $7.5 million in prize money, has become a celebrity in her native Australia, earning the title of 2012 Sportswoman of the Year.
Such is Black Caviar's cult status, she has appeared on the cover of Vogue, released a best-selling biography, and attracted more than 32,000 twitter followers.
"Her future has nothing to do with winning or losing on Saturday -- it's about how well she runs. It's about her personal performance. We want to give her the love and respect she deserves, which means retiring her at an appropriate time," said co-owner Colin Madden.
Beyond the track, Black Caviar may also have a profitable career as a breeding mare, with Madden hinting champion British thoroughbred, Frankel (pictured), could be a good match.
Black Caviar races against the clock
Against the clock
Ascot avenger?
Aussie pride
Stunning celebrity
Fan base
Future Frankel?
STORY HIGHLIGHTS
Can Australian race horse Black Caviar extend unblemished winning streak to 25?
Will race in Sydney's TJ Stakes this Saturday, in clockwise direction
Will be only the fourth time Melbourne mare has run in clockwise direction
Future career depends on performance, owners contemplate Britain's Royal Ascot
Editor's note: Winning Post is CNN's monthly horse racing show. Click here for program times and latest features.
(CNN) -- It may seem counter intuitive. But sometimes you've got to go backwards to go forwards.
So it goes for arguably the world's greatest race horse, who will attempt to extend her remarkable undefeated winning streak this weekend -- by running in the opposite direction.
When Australian champion thoroughbred, Black Caviar, tries to rewrite the record books yet again in her 25th race at Sydney's TJ Smith Stakes Day on Saturday, it will be in a clockwise direction -- as is the norm for the New South Wales state.
But it will be a change of pace for the Melbourne mare, better used to racing in an anti-clockwise direction in her native Victoria.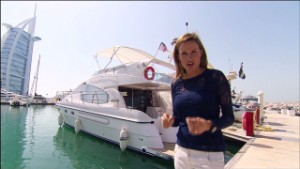 The richest day of horse racing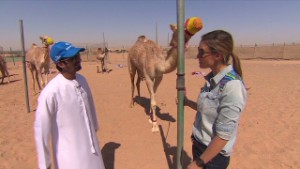 From camel racing to prized jockey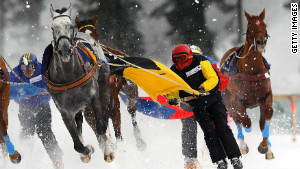 Man + horse + skis = ??
A strange Australian tradition means horses race either left or right, depending on which state they're in -- clockwise for New South Wales and Queensland, and anti-clockwise for Victoria, South Australia, Tasmania and Western Australia.
This will be just the fourth time the superstar six-year-old -- worth $7.5 million in prize money -- will have raced clockwise, and co-owner Colin Madden admitted it presented the biggest challenge to her undefeated winning streak.
"It does take time for her to settle in, running in the reverse direction," Madden told CNN. "So that's our biggest concern. But I still can't see any horse catching her."
Read: Flying high -- from 'cattle-class' to 'horse-class'
Since demolishing the field in her first major win at the Danehill Stakes in 2009, an air of mystique has followed world champion thoroughbred.
The wonder mare, who even has her own Twitter handle, has not just won all 24 of her races -- with the exception of Britain's Royal Ascot she has won them by staggering margins, destroying world-class fields to become one of the top-rated race horses on the planet.
Her unblemished record is the second highest of all time, trailing behind only Hungarian horse Kincsem, which apparently took 54 races in the late 1800s.
Black Caviar's remarkable career has elevated her to celebrity status in Australia, where she was named Sportswoman of the Year, graced the cover of Vogue, and launched a best-selling biography.
And when she hits Randwick Racecourse on Saturday, there's no doubt the nation will be cheering her on to what bookmakers are tipping will be her 25th consecutive win.
"They've restructured the day so that the race runs after 5pm -- that way it will be shown on TV," Madden said.
"Black Caviar is the feature of the day. But luckily she doesn't know how much pressure is on her to win -- we're the ones who feel it, not her."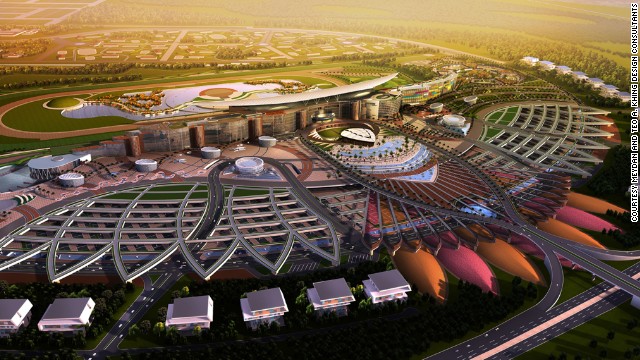 Welcome to the Meydan Racecourse, home of the Dubai World Cup. Built in 2010 for a whopping $1 billion, the awe-inspiring complex is the glittering crown in Sheikh Mohammed bin Rashid Al Maktoum's racing empire. But can the big money buy prestige?
The track's 10-storey hotel boasts 285 luxury rooms, roof-top infinity pool, ballroom and five restaurants. It's intended to be a year-round conference center outside the racing season.
"It's like Old Trafford, the Emirates and Wembley all rolled into one. When they turn the lights on it looks like a spaceship from 'Star Wars,'" said champion Italian jockey Frankie Dettori.
Sheik Mohammed's vision of a thriving Meydan metropolis doesn't stop at the race track. Plans are underway for a nearby retail center, featuring a 40-storey horse-shaped tower.
Dubai's ruler, Sheik Mohammed (pictured in green), is an influential figure in the thoroughbred breeding and racing world. The wealthy prime minister owns the country's prestigious Godolphin Stables, along with stud farms in Ireland, Britain, and the U.S.
Godolphin horse Monterosso, riden by jockey Mickael Barzalona, won last year's Cup. With $10 million in prize money on offer, it is the world's richest race, attracting the best thoroughbreds on the planet.
The unique Middle Eastern setting mean sheiks in traditional dress rub shoulders with scantily-clad fashionistas over the 11-day carnival.
"There's no gambling allowed here in the Middle East in Dubai, it's against the law and it's against the religion," said Simon Crisford, manager at Godolphin Stables. "It's all about the competition, the spirit of horse racing here is not about the betting."
The extreme Gulf heat, up to 120 degrees Fahrenheit (48.9 degrees Celsius) at the height of summer, make breeding and racing thoroughbreds a difficult task. "In terms of racing, we have a short lifespan -- from the start of November to end of March," said Dubai World Cup chief executive, Frank Gabriel.
Launched almost 140 years ago, the Kentucky Derby remains one of the most prestigious races in the world. "The Dubai World Cup is a new event, it's only 17 years old. Some of the other big prestigious races around the world are 200 years old, so it can never compete with the sense of tradition and history. But nevertheless it continues to attract the very best horses," Crisford said.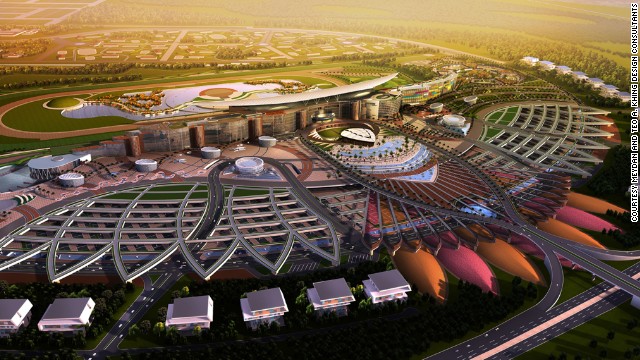 Dubai World Cup: The world's richest race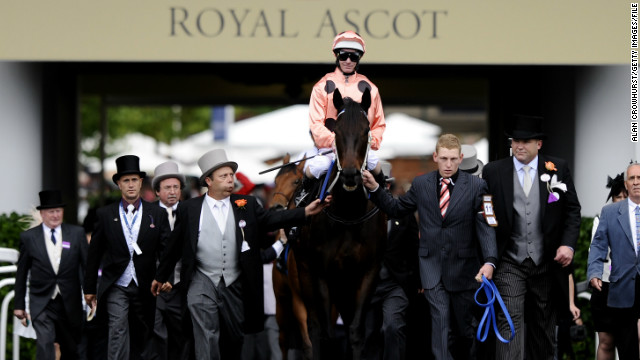 So how did wonder mare Black Caviar travel 17,000 kilometers from Australia to Britain's Royal Ascot?
By plane, of course. Champion Australian race horse Black Caviar wore a special compression suit during her 30-hour journey from Melbourne to London. No expense was spared for the celebrity mare traveling in a $50,000 first-class airborne stable.
Each year thousands of race horses are flown across the world to compete in international competitions. It's a major operation, with horses first loaded into stables on the ground before being put onto the plane via a scissor lift.
German Olympic gold medal winning equestrian rider Ludger Beerbraum's horse, Goldfever, is cared for by staff at Frankfurt's international airport. The airport boasts one of Europe's largest animal lounges; around the size of a football pitch.
Much like humans, race horses require passports to travel, though instead of a photo they include a silhouette with details of markings, the names of owners, and vaccine records.
Each International Racehorse Transport (IRT) flight includes an on board vet. The stables range from $17,000 for three-horse economy, £30,000 for two-horse buisiness class and $50,000 for a single horse to fly first class.
IRT flew many of the equestrian horses to London during the 2012 Olympic and Paralympic Games. "Do they get jetlag? To be honest, we've got no idea because they can't tell us," said Chris Burke, IRT co-owner.
Long before air travel was the norm, horses were transported by ship. However this came to a halt in 1972 when diseases such as African Horse Sickness and the Venezuelan Equine Encephalitis caused both the Suez and Panama Canals to ban horse traffic.
Before Black Caviar stormed Britain's Royal Ascot, that other great Australian champion race horse, Phar Lap, traveled to the U.S. by ship to compete. It would also be the place of his death, after he was found poisoned.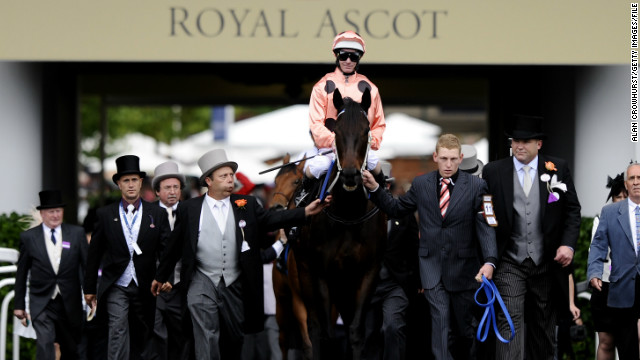 Flying high: From 'cattle-class to 'horse-class'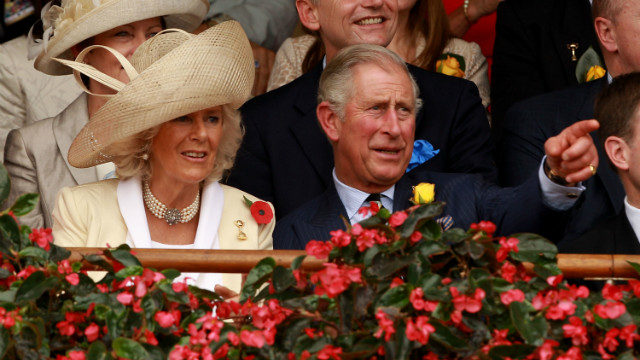 Britain's Prince Charles and Camilla, the Duchess of Cornwall, soak up the atmosphere at Australia's Melbourne Cup. Owning a thoroughbred has long been the luxury hobby of the mega rich. But an increasing number of "Average Joes" are also entering the elite industry.
Famous thoroughbred owner Queen Elizabeth seems to have passed on her passion for horses to granddaughter Zara Phillips, an Olympic silver medalist equestrian rider. Phillips' husband, former England rugby captain Mike Tindall, recently paid £12,000 ($18,000) for a race horse as part of a syndicate of four people.
English Premier League football star Wayne Rooney's wife Coleen (center) watches the action from the race track. The couple own three race horses, including one called Switcharooney.
He may have directed 2011 film Warhorse, but Steven Spielberg's equine interests don't stop there. The Oscar-winner also co-owns thoroughbred Atswhatimtalkingabout, which came fourth in the 2003 Kentucky Derby.
Some of the biggest race horse investors hail from Qatar, including its ruling Emir, Sheikh Hamad bin Khalifa Al Thani (right). Last year, Qatar Racing bought the world's most expensive yearling at auction, stumping up a whopping $4 million for a 19-month-old colt called Hydrogen.
Australian race horse Black Caviar storms home to her 23rd consecutive victory at Melbourne's Lightning Stakes Day last month. The syndicate of five owners paid $315,000 for the horse which has now won more than $7 million in prize money.
Not only has Black Caviar won millions on the track, she's become a lucrative brand, launching her own range of grooming products, appearing on the cover of Vogue and publishing a best-selling biography.
Trainer Peter Moody was a catalyst behind Black Caviar syndicate, advising co-owner Neil Werrett to invest in the thoroughbred. "Peter Moody has been incredibly patient with our horse. A lot of trainers run them into the ground -- not him," co-owner Colin Madden said.
Even greater returns may await race horses off the track. Retired champion British colt Frankel now commands a fee of $188,000 each time he produces offspring.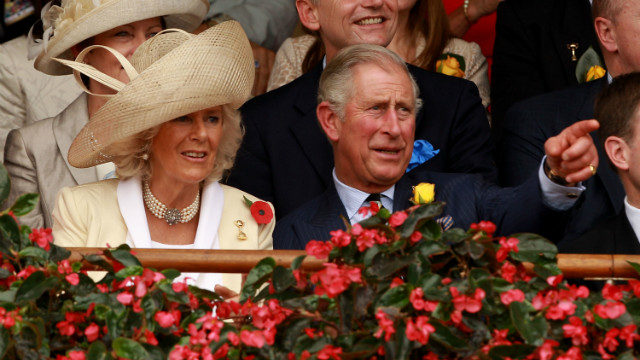 Buying a race horse: A safe bet?
Read: Buying a race horse -- a safe bet?
The last time Black Caviar raced in a clockwise direction was at Britain's Diamond Jubilee Stakes, winning by the narrowest of margins in a heart-stopping finish.
It was later revealed she had muscle strain in her legs which would put her out of action for eight months.
Britain, like Australia, holds races in both directions, while the U.S. opts for counter-clockwise competitions.
Madden didn't rule out another trip to Ascot for the magnificent mare, saying plans for future races would depend on her performance on Saturday.
Read: Upping the stakes -- Royal Ascot offers record $7.5m prize money
Beyond the track, Black Caviar may also have a profitable career as a breeding mare, with Madden hinting champion British thoroughbred, Frankel, could be a good match.
Frankel, who wrapped up his stellar career in the Champion Stakes at Ascot with an unblemished 14-win record, has now been put out to stud -- with big returns expected for owner Saudi Prince Khalid Abdullah.
Read: The mating game -- Will Frankel and Black Caviar breed?
"Frankel is definitely in the mix," Madden said.
"He's an extraordinary horse and it could be a wonderful match -- but nothing's been decided and it's something we're still assessing."