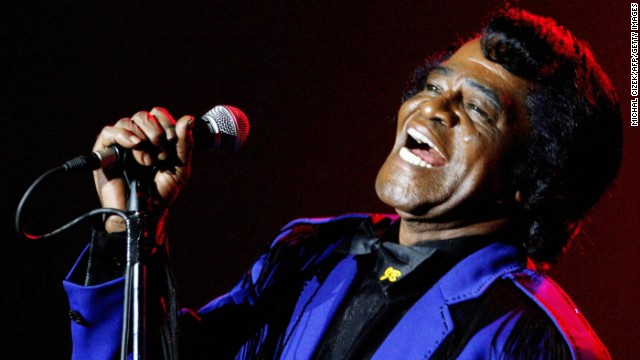 "Godfather of Soul" James Brown shined shoes and sang songs on Augusta's Broad Street as a child. Despite passing away in 2006, Brown's presence still remains with his statue and music continually drawing visitors.
Organizers at Augusta have placed four sensors on each of the greens around the course -- controlled by iPads -- to monitor the temperature, soil moisture and salinity.
Hungry? Fancy a snack? Then you can't go wrong with Augusta's pimiento cheese sandwiches. They'll set you back just $1.50 and will have you going back for more -- guaranteed.
You might want to leave your cellphone at home if you're going to Augusta. Phones are banned by the organizers and taking photos with any type of camera is prohibited, so best to refrain if you want to keep hold of your ticket.
The course was closed during World War Two with cattle and turkeys taking over residence as farming took precedence. From 1943 until late 1944, animals ran wild with the produce being sold to local residents. The course was reopened in 1946 after being reconstructed with the help of German prisoners of war.
The Azaleas are back in full bloom after last year's cold snap. Each hole on the course is named after a plant or shrub, while the 61 large Magnolia trees still stand proud either side of the path leading from the entrance to the clubhouse.
Sandy Lyle hosted the Champions Dinner in 1989 where he treated guests to a traditional Scottish Haggis with mashed potatoes and turnips. That was a far cry from the burgers and fries which were on offer when Tiger Woods was in charge in 1998.
No Australian has ever won The Masters and few will come as close as Greg Norman. Back in 1996, Norman threw away a six-shot lead to lose on the final day as Nick Faldo took the title. A playoff defeat by Larry Mize in 1987 and a missed birdie on the 18th the following year also caused heartache.
Into ghosts, spirits and the supernatural? Then head down to Broad Street to have a look at the Haunted Pillar. Legend tells it that the pillar was all that was left standing after a traveling preacher placed a curse on the town. A great storm destroyed all in its wake in the market with only the pillar left standing -- just as the preacher had promised.
Former U.S. Secretary of State Condoleezza Rice is one of just two women to have been invited to become members of Augusta in the club's 80 year history. Rice and South Carolina businesswoman Darla Moore will both wear their Green Jackets at this year's tournament.
I feel good
Fingers at the ready
Say cheese
Don't say cheese
Farmville
Augusta in bloom
On the menu
Never for Norman
Spooky side of town
Rice at the ready
STORY HIGHLIGHTS
The Masters is held in Augusta, Georgia, every year
Soul legend James Brown grew up and performed in the area
Don't miss the "Haunted Pillar" on Broad Street
Australia's golfers hoping to end Augusta curse
(CNN) -- Mention the words Augusta, the Masters and clubs and you'd be forgiven for heading straight to the golf course.
And if you're feeling good and looking for all things sugar and spice then here are a few facts which might help your Masters 2013 experience.
Feel Good
The man himself, "Godfather of Soul" James Brown, still looms large in Augusta with his statue standing proud in the middle of Broad Street.
Just a block away is the Imperial Theater where Brown would rehearse and fine tune his music before going abroad on world tours.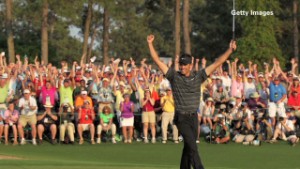 CNN Explains: The Masters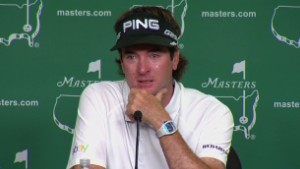 Bubba Watson cries over Masters memory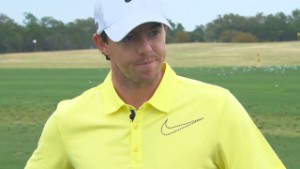 Exclusive: McIlroy on media scrutiny
Born in South Carolina, Brown is still revered with fans from all over the world traveling to honor the singer who died at the age of 73 in December 2006.
Take a walk down a section of what used to be known as Ninth Street and you'll hit James Brown Boulevard -- a stretch of road where he used to shine shoes and earn a few dollars from passers by with a song and dance.
And with the world's attention on Augusta, here's an all singing and all dancing guide to the biggest show in town -- the Masters.
Forward thinking
Its critics might accuse Augusta of being stuck in the past, but the course has been one of the most technically progressive in the golfing world.
This year, organizers have placed four sensors on each green which monitor the temperature, soil moisture and salinity -- all controlled by iPad.
It's the latest in a long line of innovations from the tournament which was the first to introduce 72-hole golf over four days.
Being first is nothing new to Augusta though.
It was the first tournament to be covered live on radio, the first to introduce the over/under par system and the first to introduce bleachers.
Tech savvy
While Augusta might have embraced technology, it's not so keen on spectators, or "patrons" as they are known, using all the latest gadgets.
The course specifically bans cell phones, beepers or any kind of electronic communication system with cameras only permitted on practice days. If you do take a cheeky snap you end up losing your ticket and politely being asked to leave.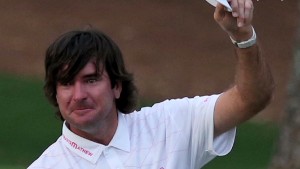 Bubba Watson on momentous Masters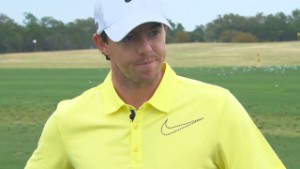 Exclusive: McIlroy on media scrutiny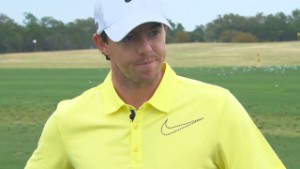 Exclusive: McIlroy on media scrutiny
Turkey shoot
Augusta's course is renowned as one of the most beautiful and picturesque on the planet -- but it wasn't always that way.
During the Second World War, Augusta was forced to close and was used to house over 200 cattle and 1,400 Turkeys.
So from 1943 until late 1944, the course resembled something of a farm and it wasn't until 1946 that August reopened, thanks in part to the help of 42 German prisoners of war from Camp Gordon.
Keeping green
With each hole being named after a plant or shrub, its no surprise that Augusta takes the surrounding nature so seriously.
Last year's cold snap meant that patrons missed out on seeing the beautiful Azaleas which have adorned the course for so many years.
There's better news this year. Along with the Azaleas the dogwood, peach and cherry trees are blooming. The great old oak tree, which was planted in the 1850s, continues to charm, while the 61 large Magnolia trees which line the path from the entrance to the clubhouse were planted at around the same time.
Eat like a champ
The Champions Dinner has been going since 1952 when Ben Hogan first came up with the idea -- but while tradition has remained the food revolution has shown no signs of stopping.
On the Tuesday evening preceding the tournament, all the past Masters winners dine together with the reigning champion selecting the menu.
In 1998, Tiger Woods and friends feasted on cheeseburgers, chicken sandwiches, French fries and milkshakes. Others such as Mike Weir went for Elk and wild boar in 2004, while Scot Sandy Lyle went for Haggis, mashed potatoes and turnips in 1989.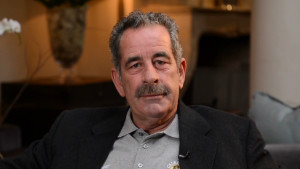 Torrance: My top tips for McGinley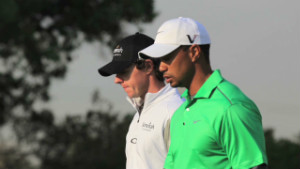 Exclusive: Tiger and Rory's 'bromance'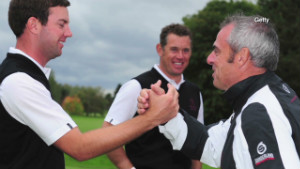 McGinley: Ryder Cup role is an honor
Royalty
It's not just the players that get to eat like kings, the patrons are well fed too and the prices are phenomenally low.
The world famous Pimiento Cheese sandwiches will set you back just $1.50 while the Egg salad, which has won rave reviews, is also available at the same price. You can pick up a beer for $3 while an imported lager will set you back $4.
Antipodean angst
Don't mention Augusta to an Australian -- it has proved something of a graveyard for the nation's golfers -- and the country is still getting over the pain and torment of Greg Norman's capitulation, which came after squandering a six-shot lead to Nick Faldo in 1996.
"The Shark" had already lost out in 1987 after losing to Larry Mize in a playoff. But Norman is not the only Australian to suffer at Augusta.
Back in 1950, Jim Ferrier, who hailed from Sydney, had his three-shot lead wiped out in the final round as he slumped to second and ended his career without a Masters victory.
Craig Parry, Stuart Appleby and Jack Newton all missed out on the final day, while Adam Scott and Jason Day were forced to settle for second in 2011.
Spooked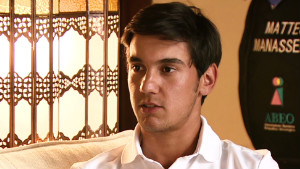 Manassero: Masters was incredible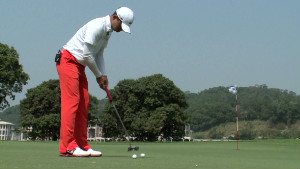 Should anchored putting be banned?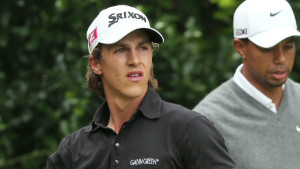 Young Dane prepares for Masters
Australia's golfers aren't the only ones to have been left Augusta spooked in Augusta.
The town has a whole host of ghost stories, while the famous "Haunted Pillar" still stands proudly on Broad Street.
The pillar, which used to support the market back in the 1830s, has been at the center of folklore since the story of how a traveling preacher cursed the town.
The preacher was unhappy with the abuse he received and is supposed to have said: "A great storm will tear this market asunder and only one pillar will be left standing!"
On February 8 1878, a tornado hit the city, killing several people, destroying the market and leaving just the pillar intact. It remains a tourist attraction, but only the brave actually touch it.
First ladies
"It's a Man's Man's World" Brown once sang, but for how much longer?
For the first time ever, you might see two women wearing the iconic Green Jackets at Augusta after the club opened its exclusive membership to women last August.
For the first time in its history, women were invited to join with former U.S. Secretary of State Condoleezza Rice and South Carolina businesswoman Darla Moore both now members.
Rice played a practice round with three-times Masters champion Phil Mickelson last Sunday before heading to the clubhouse which had been closed to women since it opened in 1932.