Check your phone: Nations with the most mobile malware
April 19, 2013 -- Updated 1053 GMT (1853 HKT)
STORY HIGHLIGHTS
Security threats by malicious software targeting mobile devices on rise, says NQ Mobile
Nearly 95% of all global malware targets phones operating on Android OS
Almost 33 million Android devices were targeted by malware in 2012
Mobile devices in developing countries often targeted for personal data mining
Hong Kong (CNN) -- Security threats from mobile malware are on the rise and nearly 95% of targets operate on the Android operating system, according to a new report from NQ Mobile.
The mobile security firm, with headquarters in both the U.S. and China, estimates that nearly 33 million Android devices were targeted by malware in 2012 -- a jump of more than 200% from the year prior.
"Android is one of the most powerful operating systems in the world. It allows developers to develop some of the most innovative applications out there," said Omar Khan, Co-CEO of NQ Mobile, to CNN's Nina dos Santos. "But because it's so open it also gives the opportunity for bad actors in the system to take advantage of that openness to develop malicious applications as well."
According to the NQ report, one type of malware is delivered through app repackaging in which a user downloads a mobile application that looks legitimate but is actually a harmful program.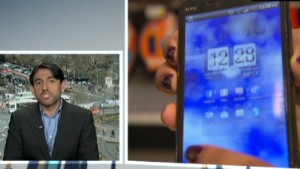 Malicious phone apps on the rise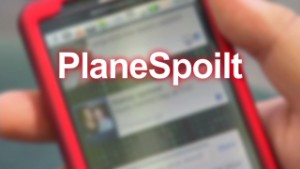 An app for ... hijacking a plane?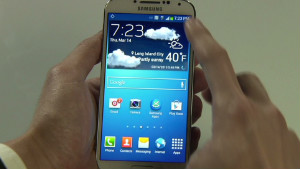 Samsung unveils Galaxy S4 smartphone
Malware can also be downloaded through fake websites when a user clicks on a URL that appears authentic but is not.
Mobile users can also be duped through so-called "smishing" -- a combination of the words SMS and phishing -- where a user receives a text message asking for personal information like a credit card number, e-mail address or social security number.
And while personal information is one casualty from malicious software, personal harm could occur with new programs being developed. Earlier this month, a German hacker -- and licensed commercial pilot -- raised eyebrows with claims he developed an app that could remotely hijack an airplane using an Android phone.
With the increase in mobile malware, consumers need to be smarter in how they protect themselves and where they click.
Nearly 25% of malware on mobile devices comes from pornography websites, according to a recent study from Blue Coat, a Web security and optimization company.
Also, more than three of every 10 smartphone users have no password on their device according to a global survey by Web security firm McAfee. NQ's Khan puts the number even higher -- at one out of every two.
"The simplest thing we can do is put passwords on our phones. Installing security and encryption solutions (are another) way to do it. Also educating our consumers and our enterprise users not to connect and leave open wi-fi connections or Bluetooth connections -- only to connect to trusted sources. A lot of times we'll connect to anything."
The NQ report also revealed that China, India and Russia were the top three countries with infected mobile devices.
"In the emerging markets it's our only lifeline to the internet so hackers are finding that information more and more valuable which is why they're going after these devices," said Khan.

Part of complete coverage on
March 13, 2014 -- Updated 1157 GMT (1957 HKT)

Mobile World Congress spans the full spectrum of untethered gadgetry Explore this year's top trends with Stuff Magazine Editor Will Findlater.
February 28, 2014 -- Updated 1623 GMT (0023 HKT)

Cocoa-nomics: Why chocolate really doesn't grow on trees. CNN returns to Africa's cocoa plantations to examine the fight against child labor.
February 27, 2014 -- Updated 1958 GMT (0358 HKT)

CNN's Maggie Lake speaks to Lego CEO Jørgen Vig Knudstorp about why Lego continues to be a hugely popular toy.
February 27, 2014 -- Updated 2032 GMT (0432 HKT)

A Japanese rocket roared into orbit carrying what NASA calls its most precise instrument yet for measuring rain and snowfall.
February 28, 2014 -- Updated 2003 GMT (0403 HKT)

When you hail yourself as a "passionate advocate" for job-seekers, you probably ought not blast one of those job-seekers in a snide e-mail.
February 26, 2014 -- Updated 2201 GMT (0601 HKT)

Love that chocolate Haagen-Dazs ice-cream? But what about the way its makers treat their farmers? Oxfam reveals the ethics behind the brands.
February 20, 2014 -- Updated 1121 GMT (1921 HKT)

SnapScan is an award-winning app allowing buyers to pay with their smartphone -- no need to worry about carrying cash or lost credit cards.
February 18, 2014 -- Updated 1452 GMT (2252 HKT)

In the wake of recent credit card breaches, CNN's Richard Quest explores the threats of the non-cash economy. Is your money as safe as you think?
February 19, 2014 -- Updated 0833 GMT (1633 HKT)

Like many companies in China, Fu Shou Yuan uses celebrities to attract clients. Except, in this case, they're dead. They're in the funeral business.
February 19, 2014 -- Updated 1255 GMT (2055 HKT)

Coca-Cola is staying afloat as the soda market shrinks, and many point to a marketing strategy around the so-called "secret recipe."

Today's five most popular stories