Luxor balloon flights set to resume
April 17, 2013 -- Updated 1407 GMT (2207 HKT)
STORY HIGHLIGHTS
Flights set to resume Wednesday, according to statement
Balloon flights grounded since tragic February accident
Luxor is among Egypt's top tourist draws
(CNN) -- Hot air balloon rides at Egypt's popular tourist destination of Luxor are set to resume Wednesday, according to a statement on the Egyptian Civil Aviation Regulatory Commission's (CARC) website (Arabic).
President of the CARC, Mohamed Ibrahim Sherif, confirmed balloon flights would restart, the Egypt Independent reported.
Hot air balloon rides were banned in Luxor after a February 26 accident that killed 19 tourists.
Preliminary investigations suggested that gas canisters aboard the balloon exploded, causing it to plummet about 1,000 feet (300 meters) to the ground.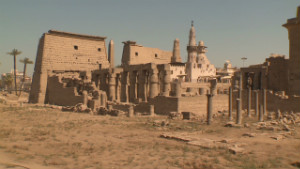 Tourism takes a hit in Egypt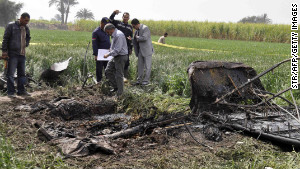 Tourists killed in balloon blast
It was the world's deadliest hot air balloon accident in at least 20 years.
Read more: Balloon crash kills 19
Sky Cruise, the company involved, remains banned from operation pending further investigation. All Ultramagic N-425 balloons, the model of balloon in the accident, are also still grounded, according to a translation of the statement.
In addition, hot air balloons in operation will be subject to inspection and companies will have to follow new mandatory regulations.
Read more: How safe is hot air ballooning?
According to the statement, all pilots, engineers and ground crew will need to undertake hazardous situation and extra safety training.
Passengers will also be required to sign liability documents stating they understand they are flying at their own risk.
Read more: Balloon disaster 'blow' for tourism
Luxor is among Egypt's top tourist draws. Visitors go to see ancient temples and tombs, and travel sites often recommend hot air balloon trips.
Balloon rides offering panoramic aerial views of the Nile River and the ancient temples of Karnak and Hatshepsut are a popular tourist attraction in Luxor, about a nine-hour drive southeast of Cairo.
Read more: Vacationers recall glorious balloon rides
Qin Xie contributed to this report.

Today's five most popular stories
Part of complete coverage on
October 28, 2014 -- Updated 0149 GMT (0949 HKT)

Luxury Action will turn your travel scripts into reality and film them. As long as you're willing to travel to this country ...
October 27, 2014 -- Updated 0913 GMT (1713 HKT)

As entertainment capital of the world, Los Angeles draws some of the best comic talent on the planet. Here's where to see it live.
October 27, 2014 -- Updated 0342 GMT (1142 HKT)

Not many people choose flights based on the quality of an airline's catering -- but those who do should check out Saveur's Culinary Travel Awards.
October 27, 2014 -- Updated 0251 GMT (1051 HKT)

On the island of rice, curry, tropical fruit and fresh seafood, eating is an honor to the taste buds.
October 23, 2014 -- Updated 1558 GMT (2358 HKT)

Sparsely populated (by humans at least), this East Africa country offers so much more than just Mt. Kilimanjaro.
October 24, 2014 -- Updated 1432 GMT (2232 HKT)

It's crowded and outdated, but Berlin's hexagon-shaped Tegel air hub has won a place in the city's heart.
October 23, 2014 -- Updated 0847 GMT (1647 HKT)

Shrine to a dead cat and a homage to fromage among Dutch capital's eccentric exhibitions.
October 22, 2014 -- Updated 0603 GMT (1403 HKT)

Slovenian Kickstarter project encourages travelers to hop on their suitcase and cruise through terminals to connecting gates.
October 20, 2014 -- Updated 1808 GMT (0208 HKT)

The guidebook asked staff, contributors and authors for well-known and lesser-known recommendations.
October 20, 2014 -- Updated 1607 GMT (0007 HKT)

An airport in Asia has stolen the crown from Manila's Ninoy Aquino, voted 'world's worst' three years in a row.