What is the best job to have in 2013?
April 25, 2013 -- Updated 1037 GMT (1837 HKT)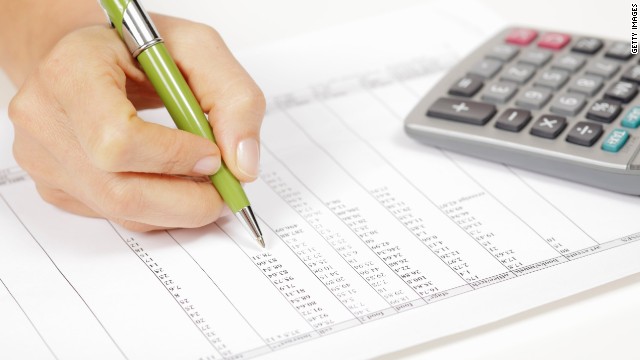 According to the job search site CareerCast, actuaries have the best jobs of 2013, based on criteria of income, stress, work environment and growth outlook. The job entails analyzing statistics to calculate the risk of death, illness or injury, often for insurance purposes.
This field of health care has the strongest hiring outlook out of the top 10 jobs.
Software and their creators will have to adapt quickly to evolving technology, with cloud computing being the current big change, the report points out.
As the U.S. population ages, audiologists are in demand and enjoy a low-stress job.
Wealth managers have the highest income of the top 10 jobs list, averaging $107,222 per year.
According to the report, opportunities for dental hygienists are expected to grow considerably by 2020.
Occupational therapists help injured or ill people achieve independence by adjusting their environment and suggesting equipment, a field seen as important for the aging population.
Again, as the population ages, a large group of elderly people with failing eyesight will seek help for their vision.
Physical therapists help injured people achieve better mobility, another field that will benefit from the aging population.
The report points out that managing networks will become more important as companies transition from hard-copy files to digital formats.
No. 1 job: Actuary
No. 2: Biomedical engineer
No. 3: Software engineer
No. 4: Audiologist
No. 5: Financial planner
No. 6: Dental hygienist
No. 7: Occupational therapist
No 8: Optometrist
No. 9: Physical therapist
No. 10: Computer systems analyst
STORY HIGHLIGHTS
Best jobs ranked by U.S. job site
Top is actuary, bottom is newspaper reporter
Top 10 jobs dominated by health-care sector
(CNN) -- Actor or actuary? What is the best job in the world?
According to U.S. job site CareerCast, it's the latter. The company has ranked a list of 200 jobs to find the "best" based on four criteria: work environment, income, hiring outlook and stress levels.
Most of the statistics used to create the rankings came from U.S. government agencies.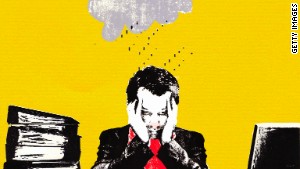 And the worst job in America is ...
Dominating the top 10 spots are health-care sector jobs, which are expected to grow as the American population ages.
On the other end of the spectrum, the lowest ranked job is newspaper reporter, reflecting the continuing decline of print media, followed by lumberjack, enlisted military personnel, actor and oil rig worker.
Would you rather compile statistics than tread the boards? What do you think constitutes the "best" job? Have your say in the comments, below.

Today's five most popular stories
Part of complete coverage on
Route to the Top
November 3, 2014 -- Updated 0235 GMT (1035 HKT)

When CEOs wish the mic wasn't on. Can you match the gaffe to the boss?
October 27, 2014 -- Updated 0638 GMT (1438 HKT)

Pump up the bass and 2 Unlimted can have a powerful effect on your work performance. For the better.
October 22, 2014 -- Updated 1402 GMT (2202 HKT)

Unleash your inner rock god, find the right partners and be a better boss, says Gene Simmons.
November 3, 2014 -- Updated 0234 GMT (1034 HKT)

Is this what the best business leader would look like?
October 13, 2014 -- Updated 0312 GMT (1112 HKT)

A design studio has found a way to make employees happier and more productive by taking away their desks.
October 8, 2014 -- Updated 1122 GMT (1922 HKT)

Ten statements that when uttered only mean career suicide.
October 2, 2014 -- Updated 1110 GMT (1910 HKT)

How emotional agility is key to being a better boss.
October 1, 2014 -- Updated 1009 GMT (1809 HKT)

It's a common saying that one day all our jobs will be done by robots, but CEOs may not have expected their position in the C-suite to be under threat so soon.
March 28, 2014 -- Updated 1023 GMT (1823 HKT)

Women now account for a fifth of FTSE 100 executive board members -- but is the glass ceiling in Britain finally beginning to crack?
March 25, 2014 -- Updated 1558 GMT (2358 HKT)

Julia Hobsbawm is known the "queen of networking." We ask her how she connects with people in the digital age.
March 18, 2014 -- Updated 1057 GMT (1857 HKT)

What can the world's leading bosses teach you about leadership? Check out our interactive to find out.