16 are killed in Iraq violence
May 2, 2013 -- Updated 0024 GMT (0824 HKT)
STORY HIGHLIGHTS
NEW: Attack on police station in Tarmiya kills three officers
Falluja, Baghdad and Mosul are among other cities hit by violence
More than two dozen people wounded
One strike in Falluja hit Awakening Council members
Baghdad (CNN) -- Attackers killed at least 16 people and wounded more than 30 others in Iraq on Wednesday, police and health officials said.
The violence comes amid growing tensions, particularly between Sunnis and Shiites. Scores of people have been killed and wounded in bomb blasts and gunfights across the country since last week.
Three of the incidents occurred in predominantly Sunni Anbar province.
A suicide bomber in Falluja detonated an explosive vest among police officials and Awakening Council members lining up at a bank to receive their paychecks. At least five people died and 10 others were wounded there. One of those slain was a local police chief.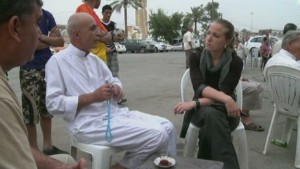 Why are Iraq's Sunnis so upset?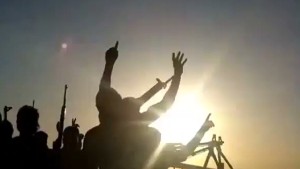 Syrian civil war stokes violence in Iraq
Awakening Councils comprise the Sunni Arab fighters who turned against al Qaeda in late 2006. The U.S.-backed movement is credited as being one of the main factors that contributed to a drop in violence across Iraq, but council members have been targets of jihadists.
A suicide car bomb in the Albu Thiyab area targeted an Iraqi police patrol, killing three people, including two police officers, and wounding seven people, including police officers, women and children.
Also, two soldiers were critically wounded when a grenade was hurled at an army vehicle in Falluja.
Other attacks occurred outside of Anbar province.
In Tarmiya, about 60 kilometers (37 miles) north of the capital, three police officers were killed when 20 gunmen attacked their station, authorities in Baghdad said. Iraqi security forces arrived about an hour later and repelled the attackers. Five security troops were wounded in the second battle.
A sniper in Mosul shot dead a Kurdish security forces member at an Iraqi army-Kurdish checkpoint. Also in Mosul, gunmen shot dead a Sunni politician while he was driving in his car.
A police officer was killed and two others were wounded in Baiji when gunmen attacked a checkpoint. A civilian was killed and four others were wounded when a roadside bomb exploded in a predominantly Shiite neighborhood in northeastern Baghdad.
A car bomb exploded at an Iraqi police point in Albu-Faraj, north of Ramadi, killing a police captain and wounding four people, including two police officers.

Part of complete coverage on
December 19, 2013 -- Updated 1704 GMT (0104 HKT)

Google's acquisition of a military robot maker prompts Douglas Rushkoff to ask how the deal fits the company's value of "don't be evil."

After their leader Kim Jong Un had his own uncle executed, how do ordinary North Koreans feel?
December 21, 2013 -- Updated 1708 GMT (0108 HKT)

Despite wanting to be a great power, India often fails to behave like one, writes Jeremy Carl.
December 21, 2013 -- Updated 0035 GMT (0835 HKT)

What scope do western governments have to influence change for the better?
December 19, 2013 -- Updated 1319 GMT (2119 HKT)

Extremist attacks of the kind that claimed the life of UK soldier Lee Rigby do not come out of thin air, analysts say.
December 20, 2013 -- Updated 1814 GMT (0214 HKT)

From tycoon bankruptcies to billion-dollar takeovers, 2013 has been a roller coaster year.
December 19, 2013 -- Updated 1026 GMT (1826 HKT)

Which has been the craziest year in travel history? It just could be 2013.
December 19, 2013 -- Updated 1216 GMT (2016 HKT)

Kickstarter is one of the world's largest crowdfunding websites -- over 53,000 projects have been born.
December 21, 2013 -- Updated 1719 GMT (0119 HKT)

Browse through images you don't always see in news reports, taken by CNN teams all around the world.
December 20, 2013 -- Updated 1525 GMT (2325 HKT)

Each day, CNN brings you an image capturing a moment to remember. Look back at the photographs that chronicled 2013.
December 21, 2013 -- Updated 0910 GMT (1710 HKT)

Never mind the baubles -- one of these Christmas trees is made of macaroons.
December 19, 2013 -- Updated 1203 GMT (2003 HKT)

What do you need to map a billion stars? A billion-pixel camera certainly helps.

Today's five most popular stories