Saudi government sanctions sports in girls' private schools
May 6, 2013 -- Updated 0039 GMT (0839 HKT)
STORY HIGHLIGHTS
Regulations for private schools require that girls dress modestly
One blogger says the announcement is a barometer of public opinion
Officials gauging backlash before shifting focus to public schools, she says
(CNN) -- Saudi Arabian girls will be officially allowed to practice sports in private schools for the first time, according to an education ministry announcement reported in the nation's official press agency.
The new regulations for physical education, announced Saturday, require that girls "dress modestly" and have appropriate equipment and facilities, and that female Saudi teachers have priority to supervise these activities.
"(This decision) stems from the teachings of our religion, which allows women to practice such activities in accordance with sharia," Education Ministry spokesman Mohammed al-Dakhini told SPA.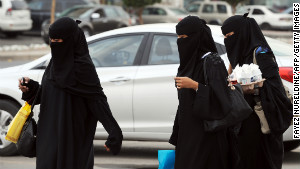 Saudi prince supports women driving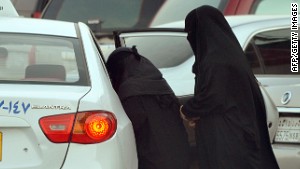 Saudi women allowed to ride bicycles
This is the first official government sanction of women's sports in schools, but some Saudis say it is not as momentous a decision as it may seem.
"This is not a big deal," said blogger Eman al-Nafjan, who writes about Saudi women's issues. "Private schools already have a physical education program, and the government knows about them. My daughter and niece both go to separate well-known private schools, and they both have sports programs."
Al-Nafjan says that although the announcement will not change anything for private school students, the decision itself could be a barometer for the introduction of sports into public girls' schools that do not have physical education programs.
"My speculation is that this might be a feeler to see if there's any backlash from society," al-Nafjan said. "Over the last few years, there have been several attempts to incorporate physical education into public schools, but they met with a lot of resistance. I think they're trying to gauge if society is more receptive or if there is still resistance."
Saudi Arabia has been taking steps to reform its view on women and sports. The ultraconservative kingdom fielded its first female athletes at the London Olympics last summer, and discussions under way could lead to women's private sports clubs being allowed to formally register with the Ministry of Sport.
The decision to send women to the Games was a rare concession in a kingdom where they are banned from driving. They cannot vote or hold public office, though that will change in 2015.
Women in Saudi Arabia also cannot marry, leave the country, go to school or open bank accounts without permission from a male guardian, usually the father or husband. Much of public life is segregated by gender.

Part of complete coverage on
December 12, 2013 -- Updated 1327 GMT (2127 HKT)

The sign language interpreter widely ridiculed for his performance at the Nelson Mandela memorial stands by his work.
December 12, 2013 -- Updated 0127 GMT (0927 HKT)

Behind the scenes in Cambodian karaoke bars -- a common front for child prostitution.
December 12, 2013 -- Updated 0446 GMT (1246 HKT)

A global risk firm surveys the most politically explosive countries.
December 12, 2013 -- Updated 1258 GMT (2058 HKT)

It's the battle of the tech titans. No, not Apple versus Samsung. Sony has gone head-to-head with Microsoft.
December 12, 2013 -- Updated 1234 GMT (2034 HKT)

On Tuesday, I was free. On Wednesday, I became a criminal. India's high court just made being gay illegal, writes Tushar Malik.
December 12, 2013 -- Updated 1046 GMT (1846 HKT)

A Japanese actor says playing villians in Chinese films has helped the China-Japan divide. CNN's Ivan Watson reports.
December 12, 2013 -- Updated 1214 GMT (2014 HKT)

New skyscraper-sized gas plant is the biggest thing on the waves.
December 11, 2013 -- Updated 1524 GMT (2324 HKT)

Pope Francis is Time's person of the year. His papacy has drawn adulation from people around the world for his man-of-the-people ways.

He was imprisoned for life but that did not quiet him. Nelson Mandela became South Africa's first black president, and an icon and inspiration.
December 12, 2013 -- Updated 1205 GMT (2005 HKT)

Turning 50 is a major milestone in a person's life -- and a country's history.
December 12, 2013 -- Updated 1322 GMT (2122 HKT)

Browse through images you don't always see in news reports, taken by CNN teams all around the world.

Today's five most popular stories