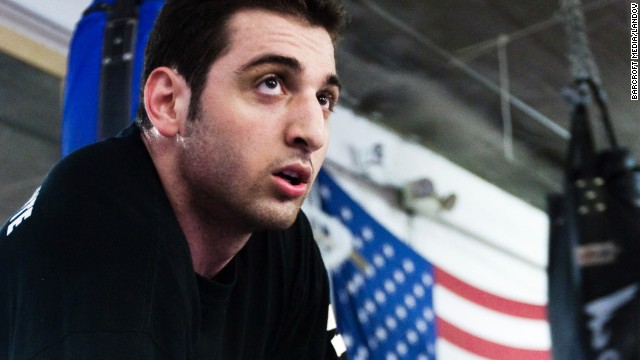 Suspected Boston Marathon bomber Tamerlan Tsarnaev was killed in a shootout with police days after the bombing.
Tsarnaev's remains were accepted "by an interfaith coalition"
in Doswell, Virginia, his uncle Ruslan Tsarni told CNN. Take a look at some infamous figures' final resting places:
Lee Harvey Oswald was buried -- on the same day as President John F. Kennedy -- in Rose Hill Burial Park in Fort Worth, Texas. His brother remembers hoping to have "private moments" at the funeral but arrived to learn that news reporters had carried his brother's casket to the grave, which was mobbed with police and Secret Service agents. Oswald's tombstone would later be stolen. It was replaced with a simpler version. In 1981, his body was exhumed to determine if the body was actually Oswald's. It was. Oswald was re-buried and the damaged coffin was auctioned off for $87,468.
After killing President Abraham Lincoln in 1865, John Wilkes Booth was fatally shot himself. Secretary of War Edwin Stanton initially ordered that the assassin be buried in a blanket in the Old Penitentiary at Washington Arsenal. In 1867, he was exhumed and put in a pine box and buried in a locked storeroom, according to Find A Grave. In 1869, he was exhumed again. His body was returned to his family, who buried him in an unmarked grave at a family plot in Baltimore.
The proceedings of Bruno Richard Hauptmann, convicted of murdering Charles Lindbergh Jr., was considered the trial of the century. While only 30 people, including his widow, showed up for his 1936 eulogy and cremation, a crowd of 1,000 gathered outside. It was reported that his widow, who said he was innocent until her own death in 1994, wanted to return his ashes to Germany. A 1937 newspaper story said they were still at the crematory in Maspeth, New York, a year later. Their final resting place is unknown.
The Kid, whose real name was William Bonney
, is supposedly buried at Fort Sumner, where legend has it he was fatally shot by Sheriff Pat Garrett. Another legend, however, says Bonney is not buried there and that he changed his name to "Brushy" Bill Roberts and disappeared in Texas.
The Billy the Kid Museum at Fort Sumner, New Mexico, attracts thousands of visitors a year, drawn to the notorious gunslinger's exploits.
Al Capone, the Chicago bootlegger and gangster, was originally buried at the city's Mount Olivet Cemetery after his 1947 death. He shared a tombstone there with his brother and father. When his mother died in 1952, his body was moved to a plot alongside hers at Mount Carmel Cemetery in Hillside, Illinois, because the former plot had become too much of a tourist attraction.
Ted Bundy
had prolonged his life by confessing to other murders in other states. The convicted serial killer told Washington police that four of his female victims were dumped on Taylor Mountain in the state's Cascade range, the Los Angeles Times reported. After his execution, Bundy's remains were spread over that same mountain range, per his request.
Though he was electrocuted in 1989 for three murders he committed in Florida,
Timothy McVeigh
originally requested that his ashes be spread at the Oklahoma City bombing memorial, the site that commemorates the 168 people he killed in 1995 with a 7,000-pound truck bomb. But he later wrote that that would be "too raw, cold." After his 2001 execution, his ashes were given to his attorney, who spread them at an undisclosed location.
Butcher of Uganda
," brutally ruled the African nation from 1971-1979 before going into exile in Saudi Arabia. He never returned to Uganda and died in 2003 in Jeddah, where he was later buried. A tourism promotions group in Uganda earlier this year requested his remains be returned so they could be included as part of a tourist attraction.
Idi Amin, the "
President Barack Obama said the United States would not release images
of the al Qaeda leader's last rites because it could incite violence and risk lives. The United States said bin Laden was buried in accordance with Muslim tradition, despite a claim to the contrary by his lieutenant.
After Osama bin Laden's secret burial at sea,
British newspapers reported
. There was talk of cremating or moving Savile to a secret location, though did not come to fruition.
When BBC presenter Jimmy Savile died, prior to numerous allegations of wanton pedophilia being made public, he was beloved, and his 6-foot-tall, $6,000 gravestone -- bearing the gold inscription, "It was good while it lasted" -- stood as testament. After the allegations, however, the granite headstone was vandalized, and his family had it destroyed to maintain the "dignity" of the Scarborough, United Kingdom, cemetery,
Union leader and organized crime boss Jimmy Hoffa
disappeared from a restaurant parking lot in a Detroit suburb in 1975 and was declared legally dead in 1982. In 2001, the FBI linked Hoffa to a car that was suspected of being used in his disappearance. In 2004, authorities searched a Detroit home to no avail. In 2006, the feds razed a horse barn in Michigan, and last year they drilled at a home in Roseville, outside Detroit. No leads have yielded a body and the infamous figure's final resting place remains famously unknown.
Final resting places
Final resting places
Final resting places
Final resting places
Final resting places
Final resting places
Final resting places
Final resting places
Final resting places
Final resting places
Final resting places
Final resting places
Final resting places
STORY HIGHLIGHTS
NEW: Massachusetts group raising money to ship body overseas
Official: Tamerlan Tsarnaev accessed Inspire magazine on a home computer
Peter Stefan says he is struggling to find a grave for Tsarnaev
Cambridge's city manager says he won't allow Tsarnaev's burial in his city
(CNN) -- There may not be a single cemetery in Massachusetts or in the entire country that is willing to be Tamerlan Tsarnaev's final resting place, a funeral director told CNN on Monday.
And that has left Peter Stefan in a very difficult spot.
"I think (the cemeteries that have been asked) probably fear reprisals from people who have loved ones being buried there, people who may potentially buy lots there," the funeral director said.
Tsarnaev and his younger brother, Dzhokhar, are accused of setting off two deadly explosions at the Boston Marathon in April.
The funeral director says he is trying to do everything he can, but he's struggling.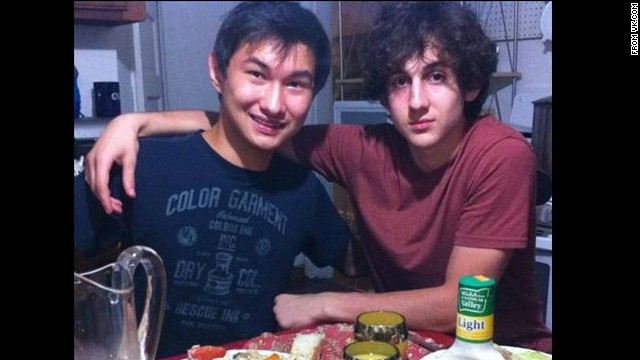 Dias Kadyrbayev, left, with Boston Marathon bombing suspect Dzhokhar Tsamaev in a picture taken from the social media site VK.com. Kadyrbayev is expected to plead guilty August 21 to charges in connection with removing a backpack and computer from Tsamaev's dorm room after the April 2013 bombing, according to a defense lawyer.
Bombing suspect Tamerlan Tsarnaev was killed during the shootout with police in Watertown, Massachusetts, on April 19, 2013. He is pictured here at the 2010 New England Golden Gloves.
Dzhokhar Tsarnaev was captured in a Boston suburb on April 19, 2013, after a manhunt that shut down the city. In July, he pleaded not guilty to killing four people and wounding more than 200.
From left, Azamat Tazhayakov and Dias Kadyrbayev went with Boston bombing suspect Dzhokhar Tsarnaev to Times Square in this photo taken from the social media site VK.com. A federal grand jury charged Tazhayakov and Kadyrbayev with obstructing justice and conspiracy to obstruct justice relating to the removal of a backpack from Tsarnaev's dorm room after the bombings. Tazhayakov was convicted of conspiracy and obstruction charges in July 2014. He faces up to 25 years in prison at his sentencing in October. He has filed an appeal.
Robel Phillipos, a U.S. citizen, was also arrested on May 1, 2013. He was charged with lying to federal agents about the bombing, according to court papers.
Phillipos, Tazhayakov and Kadyrbayev are accused of removing items from Tsarnaev's dorm room after the bombings on April 15, 2013. The items they took included a backpack containing fireworks that had been "opened and emptied of powder," according to the affidavit.
The FBI released photos and video on April 18, 2013, of two men identified as Suspect 1 and Suspect 2 in the deadly bombings at the Boston Marathon. They were later identified as Dzhokhar Tsarnaev, 19, and his brother Tamerlan Tsarnaev, 26.
Boston Police released surveillance images of Dzhokhar Tsarnaev at a convenience store on April 19, 2013.
The FBI tweeted this photo on April 19, 2013, and urged Watertown residents to stay indoors as they searched for the second suspect.
The FBI released photos and video on April 18, 2013, of two men it called suspects in the deadly bombings and pleaded for public help in identifying them. The men were photographed walking together near the finish line.
A man identified as Suspect 2 appeared in this photograph by bystander David Green, who took the photo after completing the Boston Marathon. Green submitted the photo to the FBI, he told Piers Morgan in an interview.
The man identified as Suspect 2 appears in a tighter crop of David Green's photo.
Authorities later identified Suspect 1 as Tamerlan Tsarnaev.
Suspect 2 was identified as Dzhokhar Tsarnaev.
Suspect 1 walks through the crowd.
Suspect 1 walks through the crowd.
Suspect 1 walks through the crowd.
Both suspects are seen walking through the crowd.
Suspect 2 walks through the crowd.
Suspect 2 walks through the crowd.
A photo released by the FBI highlights Suspect 2.
A photo released by the FBI highlights Suspect 2.
Suspect 2 walks through the crowd. See all photography related to the Boston bombings.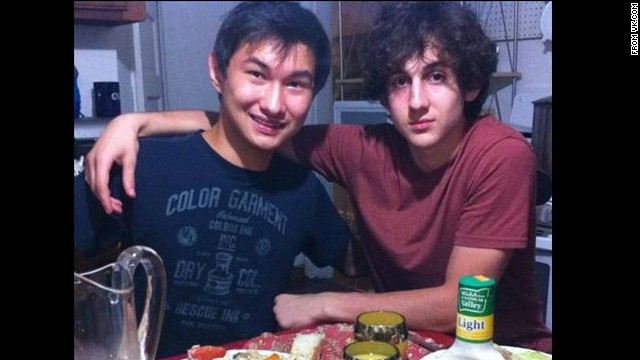 Photos: Suspects tied to Boston bombings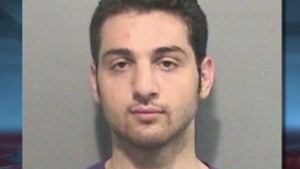 Funeral director: We should be commended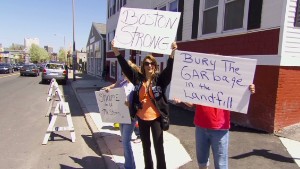 Where will Tamerlan Tsarnaev be buried?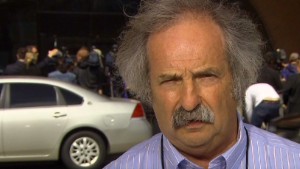 Group wants Tsarnaev burial outside U.S.
"I think a lot of the people don't understand," Stefan said. "And it's an emotional problem, obviously."
But, "We have to bury this guy," he continued. "Whoever he is, in this country, we bury people."
But outside the funeral home in Worcester, about 40 miles west of downtown Boston, picketers denounced plans to bury the marathon bomb suspect in their community. One held a sign that read, "Bury the garbage in the landfill."
Bomb suspect's friend out on bail, released to mom
William Breault, chairman of a Worcester civic group, told CNN that Stefan "made a big mistake" agreeing to accept the remains, "and now we're in a situation where nobody wants to take him."
"I not only don't want to see him buried in Worcester, Massachusetts, very close to where I live, I don't think he should be buried in the state," Breault said. He said his organization, the Main South Alliance for Public Safety, is trying to raise up to $5,000 to have Tsarnaev's body shipped overseas.
"He's not a citizen, he shouldn't be given rights," Breault said.
Meanwhile on Monday, a law enforcement official who spoke to CNN said that investigators believe that Tsarnaev accessed Inspire magazine -- an English-language magazine published by al Qaeda in the Arabian Peninsula -- on a computer in the apartment where he and his wife lived.
The Inspire material had instructions on bomb-making, the official said. Asked whether the computer belonged to the husband, his wife, or whether it was shared, the official said only that investigators believe the husband was accessing that material.
What are the options?
It may be possible to look to the past for guidance on how to handle the remains of notorious figures.
Five new things in Boston bombing story
President John F. Kennedy's assassin, Lee Harvey Oswald, is buried in the Dallas area, where he lived before shooting Kennedy in 1963. Oklahoma City bomber Timothy McVeigh's ashes were scattered after his execution, though where is a mystery. The body of Abraham Lincoln's killer, John Wilkes Booth, lies in an unmarked grave in a Baltimore cemetery where other members of his family are buried.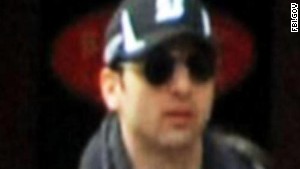 Funeral home shares cause of death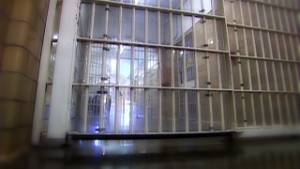 Burying the notorious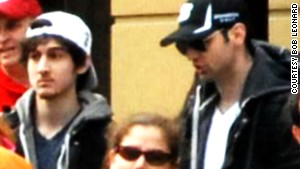 Source: Suspects targeted July 4th event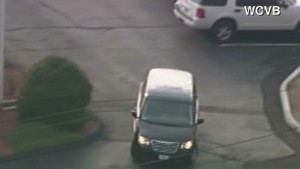 Tamerlan Tsarnaev's body claimed
Cremation is not an option because Islam does not allow it, according to Naeem Baig of the Islamic Circle of North America. However, it would not violate Islamic tradition to bury Tsarnaev in an unmarked grave, which may reduce the odds that a cemetery would suffer a backlash for providing space.
In fact, it's customary for Muslims to forgo gravestones, according to John Esposito, a professor of international affairs and Islamic studies at Georgetown University.
"That burial could be carried out by simply saying he was buried in a cemetery and burying him without a marker," Esposito said.
Some might ask why there hasn't been a move to bury Tsarnaev at sea, the way Osama bin Laden was buried. First, bin Laden's body was in the possession of the federal government, which isn't the case with Tsarnaev's body.
Secondly, as Baig points out, it wasn't a concern that relatives of bin Laden should be consulted. The United States asked Saudi Arabia if officials objected to burying bin Laden at sea. The Saudis did not.
A family matter
In Tsarnaev's case, his parents are alive and in the Russian region of Dagestan. But Tamerlan Tsarnaev held a passport from the former Soviet republic of Kyrgyzstan, where he was born, so his remains can't be sent to Russia, said Zaurbek Sadakhanov, a lawyer for the parents.
Tsarnaev had requested a Russian passport but had not received one, Sadakhanov said. His parents have not asked that his body be brought to Russia -- and in any event, Russian law says the bodies of "terrorists" killed by government forces should be buried in an undisclosed location, without the family being notified of the site, he said.
Esposito said that although an unmarked grave may not violate Islamic practices, it could certainly run afoul of the courtesy of getting Tsarnaev's parents' permission to conduct their son's burial that way.
On Monday afternoon at a media event, Massachusetts Gov. Deval Patrick stressed that the fate of Tsarnaev's body rests with his family.
"First of all, this isn't a state or a federal issue. It's the family's issue," the governor said, responding to a reporter's question. "And the family has some options. I assume they will make a decision soon. I hope they do. I think everybody is feeling upset about what happened."
A reporter asked: "Do communities have a right to refuse the body?"
"I don't know about right," Patrick answered. "I think, if you're asking about legal rights and so forth, I don't know the answer to that. But I understand that the family does have some options, and I expect they will make a decision soon."
Asked if he opposed burying Tsarnaev in Massachusetts, Patrick said, "I don't have a comment about that or a point of view."
Watch: Imam doesn't want body either
On Sunday, Tsarnaev's uncle Ruslan Tsarni was the only relative at Stefan's funeral home.
Tsarni, who decried the bombing suspects as "losers" after the attacks, performed the Islamic tradition of preparing a body for burial, washing and shrouding it.
He said he had not been in contact with Katherine Russell, his nephew's widow.
Read: What does the widow know?
"I'm left alone to deal with this matter," Tsarni said. "And I want to stress that Tamerlan Tsarnaev has no other place to be buried. There's no other place who would accept his body."
Cambridge clash
Tsarnaev's uncle wants him buried in Cambridge, Massachusetts, arguing that it's his nephew's home. "He grew up here," Tsarni said.
But town officials have strongly rejected the idea.
"The difficult and stressful efforts of the citizens of the City of Cambridge to return to a peaceful life would be adversely impacted by the turmoil, protests, and widespread media presence at such an interment," City Manager Robert W. Healy said in a statement Sunday.
Stefan suggested Monday that he and the family are considering appealing to a Muslim cemetery outside Massachusetts. And yet, that might not work either, he fears.
"I feel the same problem exists when the neighbors and the people find out what we're doing," Stefan said.
He added that most of the cemeteries in Massachusetts are nonsectarian with a section set aside for Muslims.
"The only true Muslim cemetery is in Connecticut," he said, without naming the cemetery he was referring to.
"At this point, any outcome would be better than nothing," Stefan said.
And he will continue to try to bring this painful experience -- for everyone -- to an end.
Stefan has said that if no grave site is found, he plans to ask the U.S. government to find one.
"This is a big problem, and somebody has to step in and say, 'Look, we're going to have to do something here,' " he said.
CNN's Susan Candiotti, Carol Cratty and Tim Lister contributed to this report.