STORY HIGHLIGHTS
NEW: Amanda Berry tells relatives she's fine, she has a young daughter
NEW: Another victim, Gina DeJesus, is in "good spirits," her sister says
Three suspects, all brothers, are arrested and awaiting charges, police say
Some neighbors say they were suspicious, but police only went to the home twice
For more on this story, check out coverage on CNN affiliates WJW, WEWS, WKYC and WOIO
Cleveland (CNN) -- The first time most of America heard Amanda Berry's voice was on a frantic 911 call.
"I've been kidnapped, and I've been missing for 10 years," the 27-year-old woman said on the call, which was made on Monday. "And I'm here. I'm free now."
A day later, Berry could be heard again. This time talking to relatives, she seemed positive, even upbeat -- telling her grandmother Fern Gentry that she's "fine" and that the 6-year-old girl also rescued Monday from a Cleveland home is indeed her own.
"I love you honey, thank God," her tearful grandmother said, in a call recorded by CNN affiliate WJHL. "... I've thought about you all this time. I never forgot about you."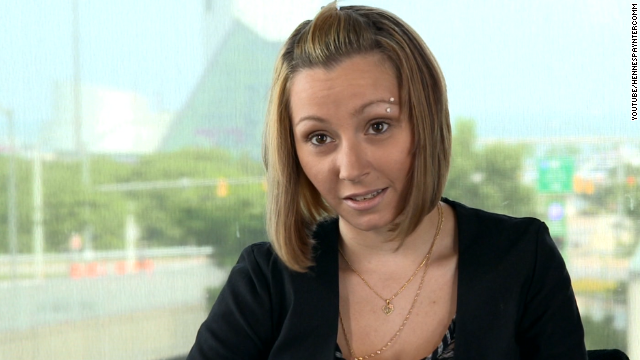 Amanda Berry vanished a few blocks from her Cleveland home on April 21, 2003. She was 16. On Monday, May 6, she was found with two other missing women blocks from where she disappeared. Click through to see more miraculous stories of lost children who were found months or even years later.
Georgina "Gina" DeJesus was found on May 6 with Amanda Berry and Michelle Knight in Cleveland. DeJesus was last seen in the Ohio city on April 2, 2004, on her way home from school. She was 14 when she went missing.
Michelle Knight was the third of the three women who escaped from a captor's house in Cleveland on May 6. She was last seen on August 22, 2002, when she was 21.
On June 5, 2002, when Elizabeth Smart was 14, she was abducted from her bed, raped and held captive for nine months by Brian David Mitchell. On May 25, 2011, Mitchell was sentenced to life in prison.
Natascha Kampusch, an Austrian woman, was held prisoner in a basement for eight years from the time she was 10. Her abductor, Wolfgang Priklopil, beat her up to 200 times a week, manacled her to him as they slept and forced her to walk around half-naked as a domestic slave after kidnapping her in 1998. Kampusch escaped in August 2006. Priklopil committed suicide shortly thereafter.
Eleven-year-old Jaycee Lee Dugard was abducted in 1991 from outside her home in South Lake Tahoe, California. She was held by Phillip and Nancy Garrido in a hidden compound of sheds along with the two daughters to whom she subsequently gave birth. Dugard and her daughters were found in 2009.
Shawn Damian Hornbeck spent more than four years with Michael Devlin, passing as his captor's son in the St. Louis suburb of Kirkwood, Missouri. Shawn was 15 when he was found in 2007 and reunited with his family.
Elisabeth Fritzl was imprisoned and raped by her father, Josef Fritzl, for 24 years. Fritzl lured his daughter into the basement in 1984 when she was 18 years old. She had seven of his children. She was released at age 42 after her ill 19-year-old daughter was taken to the hospital and police called the family in for abuse suspicions. In 2009 Josef Fritzl was sentenced to life in prison.
Carlina White was abducted in 1987 from a Harlem hospital room. She learned her real identity 23 years later after finding her case online. She contacted the police after finding a baby picture that looked like her baby pictures on a missing children website. She was reconnected with her birth mother in 2011. White said she'd never felt like she belonged to the family who raised her.
Steve Carter also discovered he was a missing person after an online search. He had been adopted at age 4 from an orphanage in Honolulu. At 35 years old, he heard about White's case and clicked on Missingkids.com and found an age progression photo of himself as an infant. It came to light that biological father, Mark Barnes, reported him missing more than three decades ago after his mother, Charlotte Moriarty, took him for a walk and didn't return.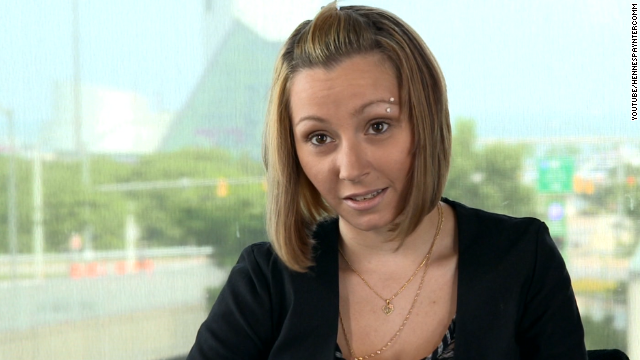 Missing children who were found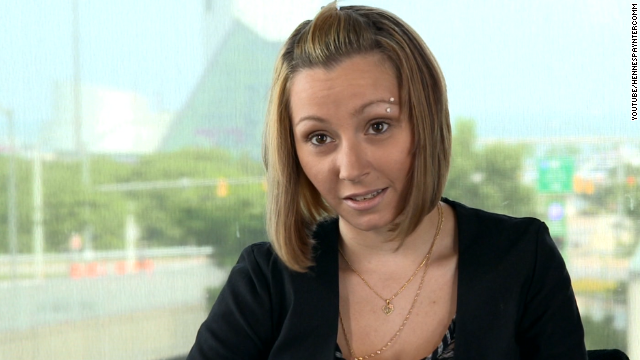 Amanda Berry speaks in a video released on YouTube on Monday, July 8, thanking people for support and privacy. Berry, Gina DeJesus and Michelle Knight escaped from a Cleveland home on May 6, 2013, after being held captive for nearly a decade.
Amanda Berry vanished a few blocks from her Cleveland home on April 21, 2003. She was 16.
Gina DeJesus speaks in the YouTube video.
Georgina "Gina" DeJesus was last seen in Cleveland on April 2, 2004, on her way home from school. She was 14 when she went missing.
Michelle Knight speaks in the YouTube video.
Knight was last seen on August 22, 2002, when she was 21.
In a handwritten note, Knight thanked Cleveland police for their efforts, saying she was overwhelmed with the support she had received from "complete strangers." The note was posted Wednesday, July 31, on the police's Second District Community Relations Committee Facebook page.
Residents gather outside a community meeting at Immanuel Lutheran Church on Thursday, May 9, to talk about the kidnapping case in Cleveland. Balloons were released as part of the ceremony.
FBI agents and other law enforcement officers stand outside suspect Ariel Castro's home in Cleveland on May 9. Castro, a former school bus driver, has been accused of holding three women captive for a decade in his house. He has also been charged with rape.
Castro hangs his head low while talking with his public defender, Kathleen DeMetz, during his arraignment on May 9.
Ada Colon prays during a vigil held in honor of the kidnapping victims in Cleveland on Wednesday, May 8.
Relatives of kidnapping victim Georgina "Gina" DeJesus hug after she returned to her parents' home in Cleveland on May 8.
Friends and neighbors cheer as a car carrying Amanda Berry arrives at her sister's house in Cleveland on May 8.
Gina DeJesus gives a thumbs up as she arrives at her family's house in Cleveland on May 8.
Ariel Castro was charged on May 8 with kidnapping the three women.
The family house of Gina DeJesus has been decorated by well-wishers on Tuesday, May 7.
Friends and relatives gather in front of the family house of DeJesus on May 7.
Well-wishers visit the home of the sister of Amanda Berry on Monday, May 6.
Investigators remove evidence from the house on Seymour Avenue in Cleveland where the three women were held.
An FBI forensics team meets outside the house where three women were held as they investigate the property.
An FBI forensics team member removes evidence from the house.
A relative of DeJesus brings balloons to the home of Amanda Berry's sister in Cleveland on May 7.
Children hold a sign and balloons in the yard of Gina DeJesus' family home in Cleveland on May 7.
Bystanders and media gather on May 7 along Seymour Avenue in Cleveland near the house where the three women were held captive.
A bystander shows the front page of The Plain Dealer newspaper to a friend outside of the house on Seymour Avenue on May 7.
Cleveland Deputy Chief of Police Ed Tomba, center, speaks at a news conference to address details of the developments.
The house where the three women were held captive in Cleveland was the home of Ariel Castro, who was arrested and is being held pending charges in the case.
FBI agents remove evidence from the house May 7.
A police officer stands in front of the broken front door of the house on May 7, where the kidnapped women escaped.
Neighbor Charles Ramsey talks to media as people congratulate him on helping the kidnapped women escape on Monday, May 6. He helped knock down the door after he heard screaming inside.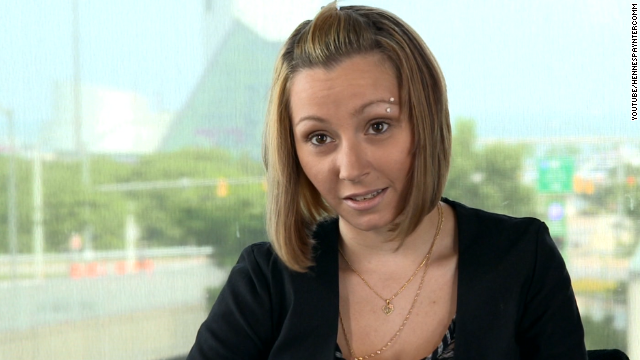 Photos: Kidnapped teens rescued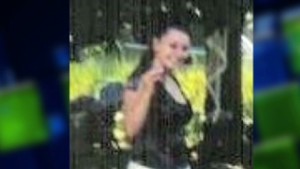 Amanda Berry's emotional call to 911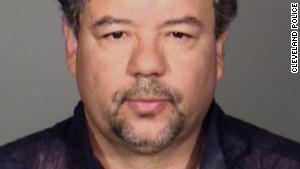 Bandmate: Castro seemed to live alone
Back in northern Ohio, balloons dotted the frontyard of the home of 23-year-old Georgina "Gina" DeJesus, who along with Berry and Michelle Knight were allegedly held captive for years in a Cleveland house. There was also a sign strung along a fence, the same one that had been there since Gina was first reported missing nine years ago.
Her 32-year-old sister, Mayra DeJesus, told CNN's Poppy Harlow on Tuesday that her sister -- for all the hell she's gone through -- is in "good spirits."
DeJesus spent the day with family, who didn't focus on what she'd gone through but more on lifting her up, her sister said.
Her brother, Ricardo, earlier described how the whole family was crying and shaking upon hearing Gina was safe and alive.
"I was just glad to be able to see her," he said. "It's been nine long years. I was just happy I was able to sit there and hug her and say, 'Yup, you're finally home.'"
Berry, DeJesus and the 32-year-old Knight each disappeared from the same Cleveland street -- Lorain Avenue -- three miles from the home in which they were found Monday evening. They escaped after Berry broke out the bottom of a screen door and called for help Monday evening, startling neighbor Charles Ramsey who came over and helped kick in the door.
Cleveland police and the FBI hailed Berry as a hero for her daring escape.
"We're following her lead," Cleveland's Deputy Police Chief Ed Tomba said. "Without her, none of us would be here today."
Three men have been jailed in the women's disappearance -- 54-year-old Pedro Castro, 50-year-old Onil Castro and 52-year-old Ariel Castro, who neighbors said lived at the house. All three are expected to be charged in the coming days.
Some neighbors of Ariel Castro spent Tuesday second-guessing themselves, questioning why they hadn't noticed signs earlier and if they could have prevented the horrors.
"This is a heartbreaking moment for us, because I'm always out there (and) I've heard nothing," said Daniel Marti, who's known Ariel Castro since junior high school and lived near him for some 22 years.
"... To us, it was like nothing was happening. But yet it was happening, right in front of our face and we didn't even know."
'He didn't want nobody back there'
The predominantly Latino neighborhood, made up mostly of two-story frame homes, sits within sight of downtown. The gentrification that has spiffed up districts on either end hasn't extended to the blocks around Castro's home, where a number of houses are boarded up. But the churches in the neighborhood still ring the bells in their steeples, and the neighbors say they look out for one another.
Authorities and several neighbors say they had no prior indication anything suspicious was going on at the nondescript home on Seymour Avenue, where a Puerto Rican flag hung from the porch.
But after Monday's discovery, they reflected back and noticed things that, in retrospect, might have signaled something awry.
Marti, for one, asked himself why he didn't question why Castro -- who, he thought, lived alone -- would return each day with bags of McDonald's food, or who would watch the little girl he occasionally took outside. He also recalled how Castro seemed to steer him away from the house when they talked: "Now that I think of it, he didn't want nobody back there."
Another neighbor, Israel Lugo, said saw Castro at the park Sunday with a little girl and asked who she was: "He said it was his girlfriend's daughter."
Lugo said his sister got a bad vibe from the house and asked him not to let the children play unsupervised nearby. He said he heard yelling in the house in November 2011 and called police to investigate, but they left after no one answered the door.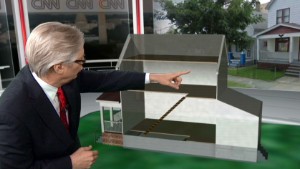 Take virtual tour of Cleveland house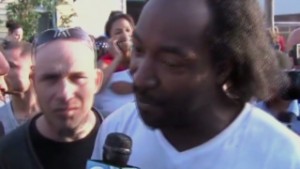 Neighbor kicked in door to rescue women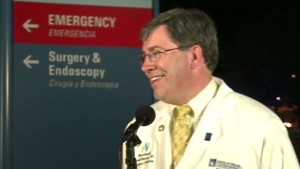 Crowd cheers for Amanda Berry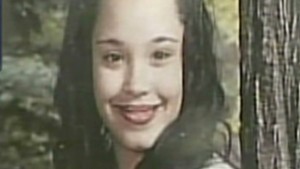 Kidnapping suspect's son 'truly stunned'
And Nina Samoylicz, who lives nearby, said she called police about two years ago after spotting a naked woman in the backyard of Castro's house. Samoylicz said when she called out to the woman, a man told the woman to get in the house, then ran in himself.
Neighbor who helped Berry an instant Internet star
"She was just walking around and naked," Samoylicz said. "We thought that was weird. We thought it was funny at first, and then we thought that was weird, so we called the cops. They thought we was playing, joking, they didn't believe us."
She said she had also seen tarps covering the backyard.
But Sgt. Sammy Morris, a Cleveland police spokesman, told CNN that the department had no record of a 911 call reporting a naked woman at Castro's address.
In fact, authorities never had any indications that the women were being held in the home or that anything suspicious was going on there, Cleveland Public Safety Director Martin Flask said. Neighbors had not provided any tips, he added.
Police had visited the home twice, authorities said Tuesday, once after Castro called about a fight in the street and another time to investigate Castro on an unrelated incident involving a child who had been left on a school bus.
The 2004 incident was the first of four exhibitions of "bad judgment" that led to Castro's November firing by Cleveland's school district, according to records released Tuesday night.
"He previously had been suspended for 60 days for leaving a child on a bus; 60 days for making an illegal U-turn in rush hour traffic with a bus load of students, and last school year for using the bus to do his grocery shopping," the letter recommending his dismissal states. His firing came after he had left his bus unattended outside a school after his preschool routes had been canceled, without notifying his dispatcher or depot.
Tito DeJesus, a bandmate of Castro's, said he had been inside the bass player's home once, about two years ago, to help deliver a washer and dryer he'd sold to the suspect and saw "a normal environment." DeJesus said he isn't related to the rescued Gina DeJesus but had known the family for years.
"It didn't seem to be a place where women were being held against their will," he said. "Of course, mind you, I didn't go throughout the entire house. I was just at the beginning of the house, in the living room, but it seemed normal."
Finally free
Berry was last seen after finishing her shift at a Burger King in Cleveland on April 21, 2003. It was the eve of her 17th birthday. DeJesus disappeared nearly a year later, on April 2, 2004. She was 14.
Michelle Knight vanished on August 22, 2002, and her family reported her missing the next day, Flask said. She was 21.
Little was known about Knight's case Tuesday. Her mother now lives in Naples, Florida, and was contacted by Cleveland police late Monday, a neighbor, Sheldon Gofberg, told CNN.
The three women and the child were released Tuesday from the hospital where they had been taken for evaluations, a spokeswoman said. Tomba said all four appeared to be in good condition, if in need of a good meal.
While amazing, such discoveries are more common now, said John D. Ryan, CEO of the National Center for Missing & Exploited Children.
"To us at the National Center, this is not something that we find shocking any more," he said. "The fact is, we have seen more and more long-term missing cases end up in the victim being rescued many years after their original abduction."
The most widely reported such incident in recent years was that of Jaycee Dugard, who was freed in 2009 after 18 years of captivity behind the home of a California couple.
In another case, Ryan said last year a 43-year-old man was found and reunited with his mother after being abducted at the age of 2.
More than anything, the three victims need privacy and time with family members, said Elizabeth Smart, who was in the headlines in 2002 when she was kidnapped from her Utah home at age 14 and held captive for nine months.
"I want them to know that nothing that has happened to them will ever diminish their value and it should never hold them back from doing what they want to do," Smart told CNN's "The Situation Room."
The women should not feel pressure to speak publicly about their ordeal, Smart said, adding that time will help them heal. "It's just incredible they are walking away from this horrendous nightmare, alive and safe today," she said.
'We're hoping for a miracle'
Investigators had previously speculated that the disappearances of Berry, DeJesus and another girl, 14-year-old Ashley Summers, may have been connected. Summers' family last saw her in July 2007, when she was 14.
Read CNN story on three missing from 2009
"We did in fact believe there was an association between the Berry case and the DeJesus case as well as the Summers case," said former FBI agent Jennifer Eakin. Eakin is now a case manager at the National Center for Missing & Exploited Children, which in 2008 held a comprehensive review of the cases with the FBI and Cleveland police.
Now the Summers family is hoping that the Cleveland investigation will yield information about Ashley, her aunt, Debra Summers, said.
"We're hoping for a miracle," she said.
Anderson, the spokeswoman for the Cleveland FBI office, said investigators will question the three women found Monday in the hope that they know something about Summers' disappearance.
Survival the key difference from 'House of Horrors' case
The suspects
Of the three brothers arrested, Ariel Castro was the only one to live at the home where the three women were apparently held, police said. The others lived elsewhere in the city.
Their uncle, Julio Castro, told CNN's "Anderson Cooper 360" on Monday that his family had grown up in the same west Cleveland neighborhood and knew the Georgina DeJesus family.
Julio Castro told CNN's Martin Savidge on Tuesday that family members were "surprised" over the developments.
"Shame on you," Julio Castro said, when asked what he would say to his nephews.
CNN's Martin Savidge reported from Cleveland and Matt Smith and Greg Botelho reported and wrote in Atlanta. Michael Pearson, Tory Dunnan, Jason Hanna, Josh Levs, Steve Almasy, Laura Ly and Rande Iaboni also contributed to this report.