STORY HIGHLIGHTS
The global talent war is heating up as baby boomers begin their exodus from the workforce
But a new report reveals employers are not prepared for the new generation of leaders
The new generation of leaders is focused on life balance, rather than corporate progression
Organizations should ease transition by allowing executives to mentor up-and-coming leaders
(CNN) -- The global talent war is heating up as baby boomers begin their mass exodus from the workforce. But a new report reveals employers are not prepared for the new generation of emotionally intelligent, ethnically diverse workers.
"After the Baby Boomers, The Next Generation of Leadership" reveals what the next two decades of the global workforce will look like, as those born after the war make way for the so-called X and Y generations.
Organizations that fail to prepare for the evolution of the workforce "do so at their peril," the report, from executive recruitment firm Odgers Berndtson and Cass Business School, found.
Read more: From James Bond to the boardroom
The report drew on surveys of 100 senior executives across 19 countries, and 24 nationalities, between 2010 and 2012.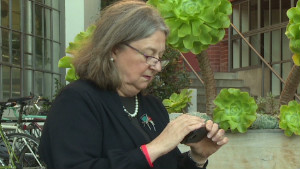 Baby boomers and social technology
Cliff Oswick,deputy dean of Cass Business School, said the "rock star" approach to chief executive leadership which has been prevalent in recent years will no longer work.
Oswick, speaking during the report's launch in London Wednesday, pointed to different types of corporate structures, such as citizen-centric and servant leadership, as models for the future.
According to the report, the rise of women into positions of power will create a "feminization" of leadership which will be reflected in the increasing importance of emotional intelligence, people skills and flexibility.
Emotional intelligence and flexibility are essential skills
After the Baby Boomers report
The importance of the BRIC nations and other emerging markets will also ensure more culturally diverse workers are employed around the world.
Read more: Can you land a job with 140 characters?
This, the report found, will mean knowledge of other languages will become more important. However, English is cementing itself as the language of business, with executives regarding fluency for non-native speakers more important than native speakers speaking a foreign language.
According to Oswick, the demands of the X and Y generations are aligned to the skill-set of female leadership styles. However he noted high-flying corporate women of today's world are not necessarily showing more feminine attributes, such as emotional intelligence and aversion to risk.
Oswick said the shift in leadership styles that generations X and Y will bring was yet to flow through to workplaces. Ingrained discrimination against woman in remained an issue, he added.
I find it difficult to say that we are ready
Interviewee in After the Baby Boomers report
The generational change mean executives seek a new crop of leaders who can inspire others "across geographic and age barriers," and who were comfortable with uncertainty as well as being curious, educated, well read and traveled.
The report noted: "This list makes sense: emotional intelligence and flexibility are essential skills in an environment where generations, cultures and gender are all in flux."
Read more: Are you cautious or courageous?
However, the new generation is also focused on work and life balance, rather than just corporate progression. This attitude can be seen particularly with working women, who want to be intellectually stimulated and valued as part of a team, the report found. This desire was more prevalent than pushing through a perceived glass ceiling.
One of the interviewees noted: "In general we are nurturing individuals, while the baby boomers are more generalists."
The biggest single challenge will be recruitment, as the world's population ages and companies seek specialists in fields such as technology.
However, the report reveals only 41% of the respondents believe organizations are ready for the changes the influx of X and Y generation leaders will bring to the workforce.
One respondent said the company was "actively trying to get in front of the change and lead." However, "I find it difficult to say that we are ready. I doubt many organizations are."
The report suggests organizations should ease the transition by allowing senior executives to use the last years of their career to mentor up-and-coming leaders. Respondents were split on whether a move away from full executive responsibilities should mean a reduction in pay.
Organizations should also adapt to the different mind-sets of the new generations, who looks for a work and life balance and the opportunity to work smarter rather than harder. Flattening the organizational structure and ensuring companies are culturally aware will be vital, the report said.